This event, orignally scheduled for Monday, January 6th, has been postponed to Tuesday February 11.
Join us on Tuesday, February 11 as we welcome Don Brooks to introduce the new book, Spirited Stone: Lessons from Kubota's Garden and hear his stories from 30 years as head gardener. .
Novelists, poets, scholars, and garden enthusiasts examine the legacy of nurseryman Fujitaro Kubota, whose unique gardens transformed Seattle's landscape in the 20th century. Their short stories, poems, essays, and photographs celebrate the spirit he passed to future generations through his development of Kubota Garden, the hidden gem of Rainier Beach.
DON BROOKS, retired head gardener of Seattle Parks & Recreation's Kubota Garden for 30 years, worked alongside and learned from Tom Kubota, son of the garden's founder Fujitaro Kubota. Gardening guru Cisco Morris wrote of Brooks, "…with the help of a small staff and neighborhood volunteers, and with the backing of the Kubota Garden Foundation — (he) rebuilt ponds, repaired waterfalls, shored up trails and stone stairways, and expertly pruned and restored hundreds of trees and shrubs. Abandoned areas of the garden were landscaped anew. Trees and shrubs appropriate to the spirit of the garden were brought in to add color and form and to make the garden more interesting. When Brooks began working at the garden in 1987, there were only 25 Japanese maples. Now there are 225, including many rare and unusual varieties. Brooks and his staff also became experts at transplanting huge trees, and they used that skill to move mature specimens found hidden away to locations where they can be fully appreciated." The Seattle Times Pacific Northwest Magazine, March 18, 2018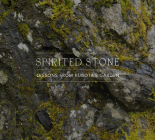 $34.95
ISBN: 9781634059756
Availability: On our shelves now at one or more of our stores
Published: Chin Music - March 17th, 2020
---