Submitted by
Nicole R
on May 25, 2021 - 6:35pm
While novels generally take center stage and (let's be real) steal all the limelight, it behooves me to share my love for the often overlooked and misjudged genre of short stories and essays.
You might be a diehard reader of grand tales and thick tomes. Preferably with lots of characters and plot that grows for pages and pages. The bigger, the better; the longer, the more exciting. And perhaps you believe that short stories and essays tend to end abruptly and without very good resolutions. But I am going to let you in on a secret. The shortness and brevity of these stories can actually work in your favor!
You are stepping into something new every dozen or so pages. If you liked it, great! You can read more of that great stuff in the next one. If you didn't like it, great! It's done and you can move on to another one! Why I like them is why some people don't like them: they are like vignettes, or scenes, into a place or person or idea. They are also more reliably timed for those in-between times like bus rides, lunch breaks, or sneaking in a few minutes of reading before bed. A novel, quite frankly, would be too much to try and sink into during these fleeting moments, whereas the books below would slot quite nicely into those pockets of time.
I also like to recommend short stories and essays to people who want to get back into reading and start off small. So an essay here, a short story there, are a great way to ease back into the land of stories if you have a shorter attention span or a busy day. This is also my effort to destigmatize essays as purely stuffy and educational when they can be funny and personal and entertaining. They do say truth is stranger than fiction.
Pro Tip: If you're diving in or just dipping your toe into the Seattle Public Library's Book Bingo this summer, perhaps consider some of these titles for the Poetry or Essays square (I also have a blog post on some poetry picks if that's more your jam).
---
Essays:
---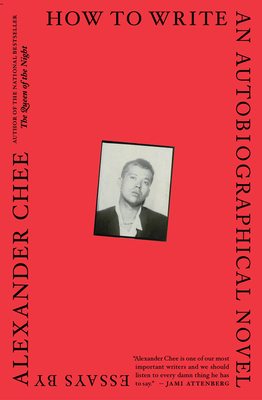 How to Write an Autobiographical Novel
by Alexander Chee

An honest and intimate look into the art of writing, trauma, identity, but also flowers. Magical bookseller extraordinaire Wes says, in twenty years of selling books, this is the only title multiple customers have returned to share how much it meant to them and buy additional copies to give to others. So take their word for it.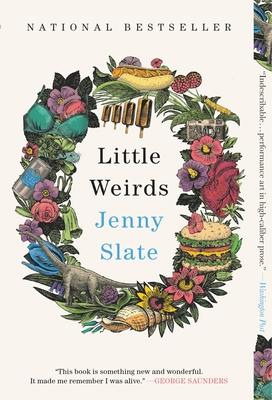 Little Weirds
by Jenny Slate

Slate doesn't give you a normal celebrity memoir but that's just par for the course for the comedian/actress. These essays are, as the title suggests, a little weird as this more unusual format gives us a distanced intimacy that almost reads like fiction. We become privy to her relationship desires and the haunted house she grew up in that's subtly funny and strangely delightful. Perfect for fans as well as people who've never heard of her.
My favorite: "I Died: Valentine's Day"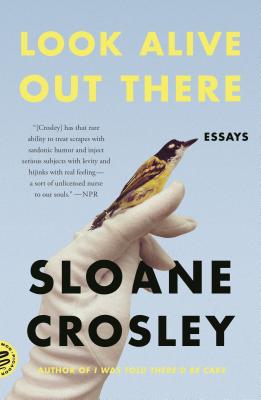 Look Alive Out There: Essays
by Sloane Crosley

As a columnist for The Village Voice and The New York Observer, Crosley is funny and smart in her third essay collection. She is sophisticated but still relatable when it comes to noisy neighbors. You live through her as she scales an active volcano from the safety of your bed.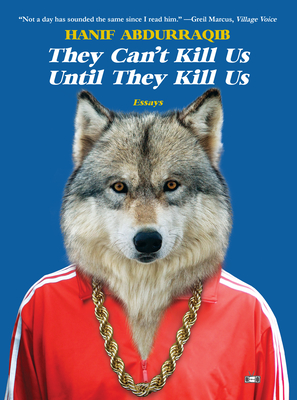 They Can't Kill Us Until They Kill Us
by Hanif Abdurraqib, Eve L. Ewing (Foreword by)

This is an essay collection on music and sports and pop culture but it's more than just Carly Rae Jepsen and basketball. Abdurraqib, tackles race, home, and belonging (being black and Muslim in Ohio) that changed the way I read essays. He finds solace in concerts; I find solace in this book. There's something in here for everyone who picks it up.

My favorites: "Brief Notes on Staying // No One is Making Their Best Work When They Want to Die" & "Fall Out Boy Forever"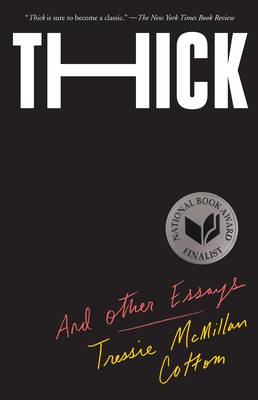 Thick: And Other Essays
by Tressie McMillan Cottom

Wes: "Thick should replace Gideons in every motel nightstand across America." Enough said.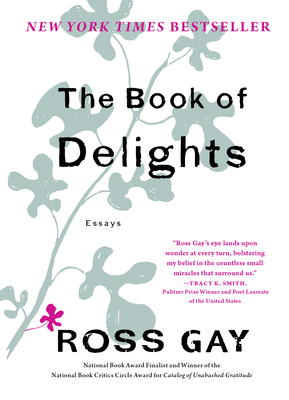 The Book of Delights: Essays
by Ross Gay

The title tells you exactly what you're getting in for. Ross Gay is delightful as is his mission to make note of delights every day for a year. These very short essays about candy from his childhood, flowers in the sidewalk curbs, and high fives or nods between strangers reminds you to appreciate the little things. It may be what you need to put a smile on your face during these times.
My favorites: "Inefficiency" & "Tomato On Board"
---
Short Stories
---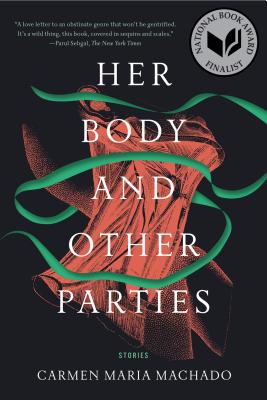 Her Body and Other Parties: Stories
by Carmen Maria Machado

Magical realism, science fiction, queer, fairytaled stories that will keep you turning the page. Machado has the skill and talent to be original every time and perfect if you're someone like me that likes sitting on the bridge between the realistic and the fantastical.
My favorite: "Inventory"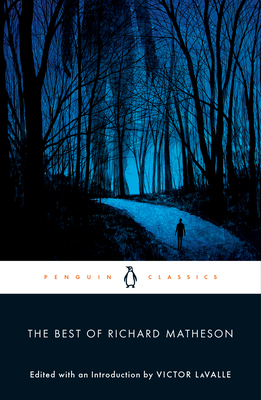 The Best of Richard Matheson
by Richard Matheson, Victor LaValle (Editor), Victor LaValle (Introduction by)

You might not recognize the name but you'll recognize the stories. More than a dozen of Matheson's short stories like "Nightmare from 20,000 Feet" and "Death Ship" were adapted into Twilight Zone episodes. With his psychological thrills and twist endings, you'll want to read TV instead of watch it. A great recommendation from our Horror expert, Dean!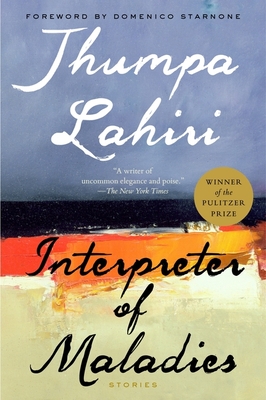 Interpreter of Maladies
by Jhumpa Lahiri

If you haven't read Jhumpa Lahiri yet, you should definitely start here. Not only did it win the Pulitzer Prize in 2000 but it's also made short story believers out of nonbelievers. She weaves a thread throughout these nine stories that ties these experiences of Indian American culture together so beautifully, it's almost like reading a novel.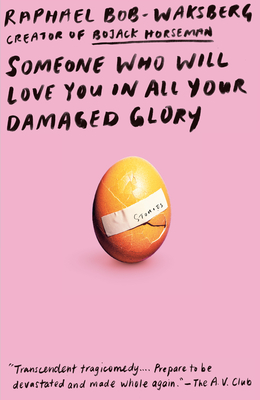 Someone Who Will Love You in All Your Damaged Glory: Stories
by Raphael Bob-Waksberg

From the creator of the adult cartoon Bojack Horseman, you wouldn't expect anything less than the hilarious and absurd stories in this book. With so much life and heart, Bob-Waksberg will have you believing in goat-sacrificial weddings and a magical place called Presidentland, a subway ride that spans years and washed-up superheroes. Fun and engaging, you won't want to leave.
My favorite: "A Most Blessed and Auspicious Occasion"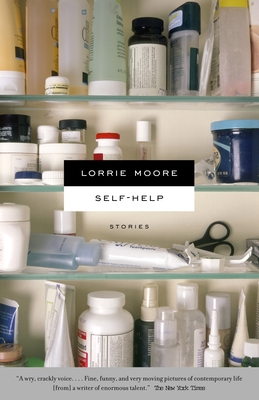 Self-Help (Vintage Contemporaries)
by Lorrie Moore

Lorrie Moore is one of my favorite writers, having written probably my favorite novel of all time, and her stories are well worth the trip too. This short story collection was the one that jump-started her career in the 80's but does not feel outdated as her timeless writing is still humorous and nuanced today.
My favorite: "How"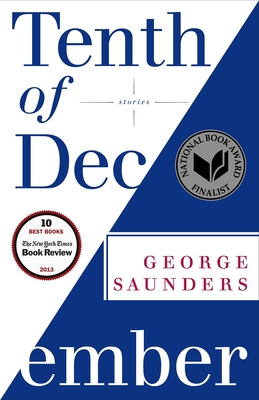 Tenth of December: Stories
by George Saunders

George Saunders has a way with words and with people. The thoughts that trail off, sentences that stop dead, inner monologue we are privy to and then hidden from, his characters are authentic and unforgettable. His Small Town, USA feels familiar with a little edge and shows off with a two-page story that simultaneously feels like your family and the family on the corner we don't talk about.
My favorite: "Sticks"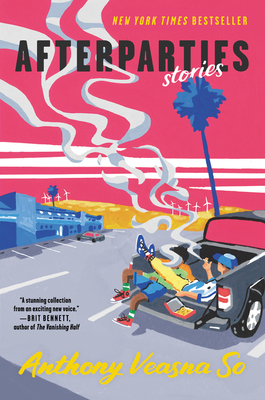 Afterparties: Stories
by Anthony Veasna So (Pre-Order: August 3rd, 2021)

Tinged with teenaged ennui and unfulfilled dreams, So explores the generational trauma and diasporic communities of these Cambodian Americans in California. Anthony Veasna So passed away last December at the age of 28 so it's unfortunate we won't get any more from him but the likes of Brit Bennett, Bryan Washington, and Mary Karr are so pleased with what he was able to leave behind.
My favorite: "The Shop"
Make sure to follow us on Instagram, Twitter, and Facebook for more book-related fun and if you're looking for the audiobook version of any of these titles, you can head to Libro.fm where you can get audiobooks while still supporting Third Place Books!
Edited by Nicole Rader