Submitted by
Nicole R
on January 3, 2021 - 2:13pm
In 2020 we all turned to our usual methods of distraction and I unsurprisingly turned to reading. Or, I wanted to turn to reading. But like so many booksellers this year, even with more time to read than ever before, reading felt like a chore rather than an escape. No matter what I picked up, nothing grabbed my attention long enough to make me forget all the other thoughts swirling around in my head. I've had reading-slumps before, but this felt different. It felt like I'd never be able to lose myself in a book again. Like that past passion for stories was just gone forever. It was and has been an incredibly identity-shattering reality. How can I be a bookseller if I'm not reading a certain number of books a year? Am I not really a reader if it's taking me months and months to finish a book? Why can't I connect to stories anymore like I used to?
And then, right at the tail end of the year, evermore came along and I truly think it brought me back to life. I listened to these songs and thought, "Oh, it's like this book I loved, and this one is like that book I loved." The songs reminded me of how much I love falling in love with fictional characters, how much I love experiencing the world through the eyes of someone else for awhile, and how much I love getting knocked off my feet by beautiful lines of prose.
And not only that, but it reminded me that I did read books in 2020 that made me feel all those things. I'd just been so caught up in feeling like I wasn't reading enough, that I forgot to appreciate all the gems I found along the way. So Taylor, thanks for lifting me out of the unrealistic expectations I'd set for myself and for simply making me excited to fall back into stories again.
With all that emotional soul-searching, I thought it was only fitting that we, at Third Place Books, throw our hat into the album-book-matching ring. Others have already put up similar lists and I've loved seeing everyone's interpretations of what each song means to them. So without further ado, here are the young adult books I think best match the songs from evermore.
---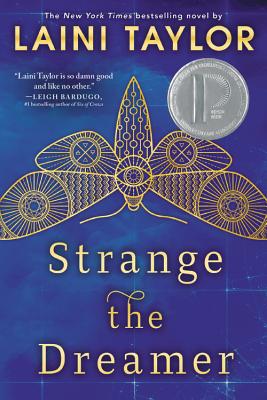 1. willow paired with Strange the Dreamer by Laini Taylor
A journey into the beautiful moth-infused dream world of Strange the Dreamer is the perfect pairing to the mysterious, mythical bop that is willow. The lines "Life was a willow and it bent right to your wind/Head on the pillow, I could feel you sneakin' in/As if you were a mythical thing" perfectly paints how Sarai and Lazlo first meet: through dreams. As a goddess, Sarai releases her moths to visit people in their dreams. And when one of these moths lands on Lazlo one night, both their lives are changed forever. This whimsical first book in an epic duology is as transportive and exciting as this song.
---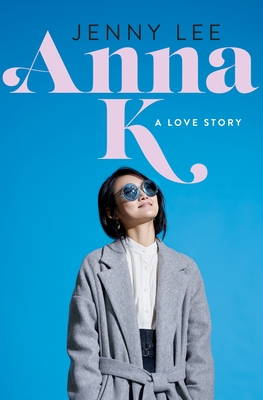 2. champagne problems paired with Anna K by Jenny Lee
It's often in moments we aren't expecting that a sort of coming-up-for-air realization happens and we're thrown out of the complacency of our everyday life. It's in these moments that we can often realize we've been unhappy for longer than we can remember, we were just too caught up in routine to do anything about it. In this song, the protagonist realizes that "sometimes you just don't know the answer/'til someone's on your knees and asks you." It isn't until Anna meets Alexi, someone unlike anyone she's ever met, that she realizes her seemingly perfect life, maybe isn't everything she wants afterall.
---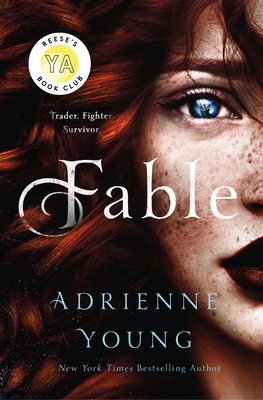 3. gold rush paired with Fable by Adrienne Young
It's been four years since Fable's father, the most powerful trader in the Narrows, purposely left her to fend for herself in a small town of thieves and traders. Ever since then, she's been trying to find her way back to him, to find her way back to a family. The back and forth of emotions captured in the lines "my mind turns your life into folklore/" followed directly by the line "I can't dare to dream about you anymore," to me, are so indicative of Fable wanting to find her father, but in the midst of that want, remembering that he was the one who abandoned her in the first place. While the lyrics of this song are explicitly about stopping yourself from daydreaming about a romantic relationship that will never (or should never) happen, the true power of Swift's lyricism is her ability to sing about these very universal emotions and experiences within the confines of a very specific love song. The song also talks about sinking ships and has an interluding siren-song essence throughout, which matches perfectly with the swashbuckling adventure of Fable.
---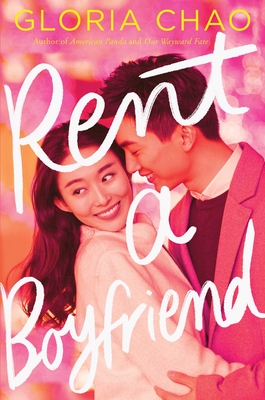 4. 'tis the damn season paired with Rent a Boyfriend by Gloria Chao
Chloe has hired a rent-a-date boyfriend to bring to her parents' house for the holidays in hopes that they'll stop trying to set her up with a slimy family friend. And while the lines, "we could call it even/you could call me 'babe' for the weekend/'tis the damn season" are basically what's running through Chloe's head when she hires Drew, she never expects to know him for more than one weekend, and to have real feelings for him at that. While 'tis the damn season is more about old flames who can't stay away from each other when they're back in their hometown, Rent a Boyfriend is still a perfect match for this song. It not only entirely revolves its story around the winter holidays, but it also leans into how intense the pressure of having a significant other around the holidays can be.
---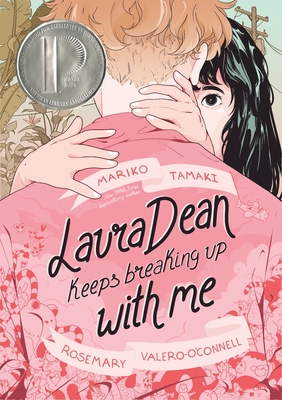 5. tolerate it paired with Laura Dean Keeps Breaking Up With Me by Mariko Tamaki
We've all been in that relationship or friendship where we're doing all the giving and none of the taking. Where we're "begging for footnotes in the story of [someone's] life" and they just couldn't care less about us. No book is more indicative of how we can get caught in the cycle of a toxic relationship than the award-winning graphic novel from 2019, Laura Dean Keeps Breaking Up With Me. It's a heartbreaking but ultimately healing story, just like this song.
---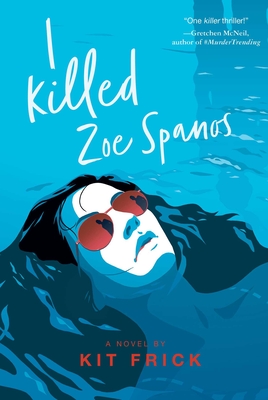 6. no body, no crime paired with I Killed Zoe Spanos by Kit Frick
When Anna confesses to the murder of Zoe Spanos, Martina Green–who runs a podcast about Zoe's disappearance–doesn't believe her. In a story told in flashbacks, and with Anna as our unreliable protagonist, what lyrics better match this book than the refrain, "I think he did it, but I just can't prove it"? Plus, the story begins with Anna taking on a nannying job at the Hamptons...I mean, come on! A picture-perfect setting for no body, no crime.
---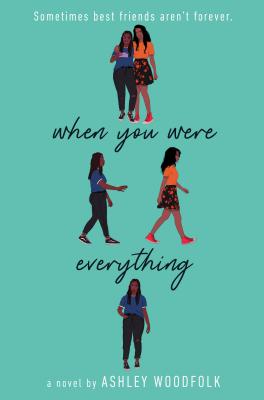 7. happiness paired with When You Were Everything by Ashley Woodfolk
While happiness is a song about the ending of a romantic relationship, the lyrics of "there'll be happiness after you/but there was happiness because of you" can be just as easily applied to the pain of losing a close friend. This beautiful story chronicles the falling out of two best friends and how two people who were once so close can just naturally drift apart. But drifting apart from what you once thought was a forever friend, doesn't mean you'll never have a relationship like that again. As the song says, "There'll be happiness after you/But there was happiness because of you too/Both of these things can be true/There is happiness."
---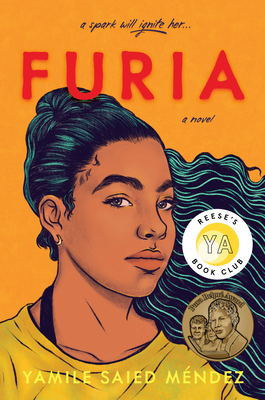 8. dorothea paired with Furia by Yamile Saied Méndez
[spoiler alert] While this book starts out with Camila's childhood friend and crush coming home to Argentina after his recent rise to fútbol fame, the book ends with Camila on her own journey to fútbol stardom. This song is all about how there is someone waiting for you at home that exists outside all the pressures of your everyday life. There's someone willing to say, "Hey! I'm always going to love you and maybe we can't be together right now, but whenever we're in the same place at the same time, I can be that safe place for you." And even though Camila and Diego have to follow their own paths, we just know that whenever they find themselves in the same place at the same time in the future, they'll only have eyes for each other. "It's never too late to come back to my side/...and if you're ever tired of being known for who you know//You know, you'll always know me."
---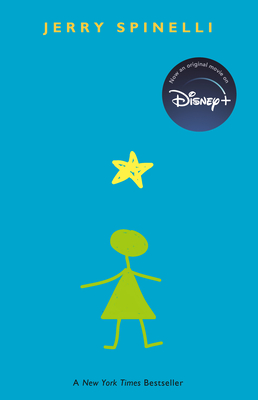 9. coney island paired with Stargirl by Jerry Spinelli
[spoiler alert, but also this book came out almost 20 years ago so...it shouldn't be too much of a shock…] "Cause we were like the mall before the internet/It was the one place to be/The mischief, the gift-wrapped suburban dreams/Sorry for not winning you an arcade ring." What book more classically encapsulates the phrase "You don't know what you have until it's gone" than Stargirl? Leo and Stargirl were magic when they were together, but Leo just wasn't ready for Stargirl's unapologetic self. Although Stargirl ends on a little more of a hopeful, bittersweet conclusion than this song, the same themes of taking those we love for granted while they're right in front of us, still ring true.
---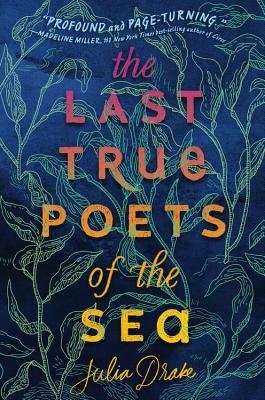 10. ivy paired with The Last True Poets of the Sea by Julia Drake
After Violet's brother tries to take his own life, her parents take him to a rehab center and send her to a small town off the coast of Maine for the summer. Violet just wants to disappear and live an anonymous life for a while. She never expects to find friends and love along the way. Let alone love with more than one person. The line, "My pain fits in the palm of your freezing hand/...I can't stop you putting roots in my dreamland/my house of stone and your ivy grows and now I'm covered in you" perfectly captures how all consuming love can be when we open ourselves up to it. Plus the love triangle in this book is just as conflicting of a tug-of-war as in this song.
---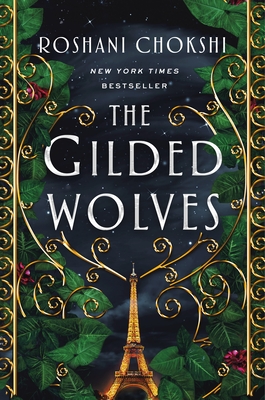 11. cowboy like me paired with The Gilded Wolves by Roshani Chokshi
Heist novels are always a big YES for me. Which is why once I listened to cowboy like me for the first time, I nearly fell over from swooning. This sultry song about fellow bandits "Perched in the dark/Telling all the rich folks anything they wanna hear/Like it could be love/I could be the way forward/Only if they pay for it" is just a perfect match for this thrilling 1889 Parisian story of a band of nerdy misfits going rogue on quest for revenge and taking back a stolen inheritance. If you're not convinced yet, just think about that epic plot while listening to this song and I think that's all the convincing you'll need.
---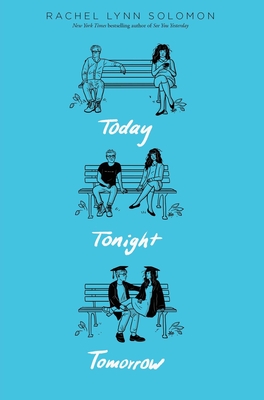 12. long story short paired with Today Tonight Tomorrow by Rachel Lynn Solomon
[spoiler alert] Academic rivals, to forced allies, to lovers. The lines of this song that really made me think of this book were "No more keeping score/Now I just keep you warm/No war tug of war/I just know there's more." It's a long story short that you'll find in Today Tonight Tomorrow, and it's an utterly perfect one at that.
---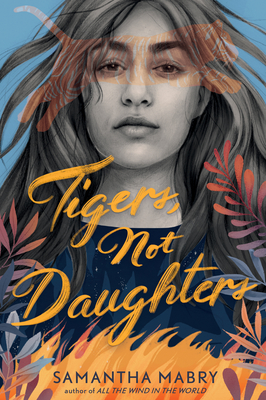 13. marjorie paired with Tigers, Not Daughters by Samantha Mabry
Is there a more perfect match for this song than Tigers, Not Daughters? No, we didn't think so either. While the Torres sisters have always dreamed of a life outside their oppressive father's home, after the tragic death of their oldest sister, they struggle to see a way out. But when strange things start to happen in their lives, they can't seem to ignore the fact that their sister's ghost is trying to tell them something. The lines, "And if I didn't know better/I'd think you were talking to me now/If I didn't know better/I'd think you were still around," perfectly match this haunting family drama as breathtaking and poignant as this masterpiece of a song.
---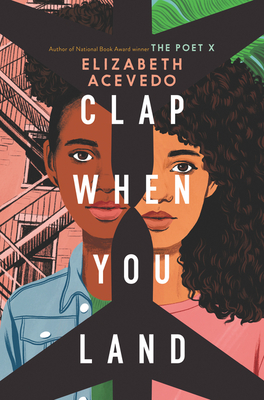 14. closure paired with Clap When You Land by Elizabeth Acevedo
[spoiler alert] While this song is more of an angry anthem about not needing closure with an ex, it reminded me of the two sisters in Clap When You Land. Although the story takes place from both Yahaira and Camino's perspectives, they don't know the other exists until about halfway through the book–when they discover their dad has been living a double life and lying to them their whole lives. But they don't know all this until after he dies in a plane crash. They are rightfully angry with him, but now that they've finally found each other, they find their own closure, even without an apology from him. Bonus points that the dissonance of sounds on this track are the perfect representation of Yahaira and Camino's worlds colliding.
---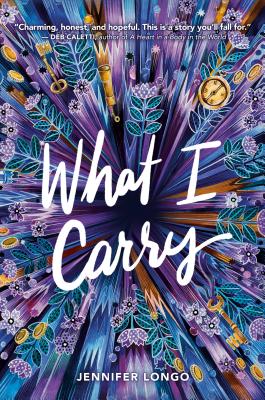 15. evermore paired with What I Carry by Jennifer Longo
Muir has spent her whole life living out of a suitcase. Shuffled around between foster homes, she's never let herself get comfortable anywhere. The lines "And I was catching my breath/Staring out an open window/Catching my death/And I couldn't be sure/I had a feeling so peculiar/That this pain would be for/Evermore," perfectly sum up how she feels as she's now seventeen and just one year away from aging out of the foster care system. But as Muir moves into a house on Bainbridge Island at the start of her senior year, she finally meets people who just might be worth unpacking her suitcase for, people who make her say, (like Swift at the end of this song), "I had a feeling so peculiar/This pain wouldn't be for/Evermore."
---
It's been a rough reading year for so many of us, but it's time for a fresh start. Even though there won't always be a new Taylor Swift album to make us fall in love with stories again, we have the next best thing: our very own YA subscription box. Our Lit Reads box will include a signed, first edition YA book; a free gift; an exclusive bookmark; and a letter from one of our staff members expressing their love for the chosen book. It'll be delivered 6 times a year (every other month).
Our children's department (aka all the people involved in making this blog post) will be the ones picking the books so I hope our immense love for pop culture and all its connections to YA books, as well as our inability to do anything without incorporating YA books in some capacity is enough to convince you that we're going to pick books you'll LOVE. If you want to learn more about our Lit Reads box, click here.
I hope you enjoyed reading this as much as I enjoyed writing it. And if you like this list, share it and tag us @thirdplacebookskids and @thirdplacebooks on Instagram!