Submitted by
Erin
on March 18, 2018 - 6:00pm
March 2018 Grown-Up Storytime : My New Favorite Book
This month was a little unusual for Grown-Up Storytime. I usually select a number of different peices all in a certain theme. But I recently fell in love with a new book and I decided to devote the whole evening to it. And this isn't this book's first appearance at GUST. A few months ago I read another of these stories at Grown-Up Storytime. But back then, I hadn't finished reading the entire collection. I wasn't yet aware of the genius I was holding in my hands.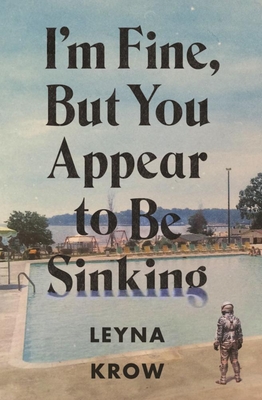 I'm Fine, But You Appear to Be Sinking is a collection of short stories by local(ish) author Leyna Krow. She has written a delightful book of tales filled with the strange and familiar. She's peopled them with astronauts, lovers, dogs, tigers, voyeurs, clones, and lots and lots of squid. Plus, Puget Sound is there too. With the occasional apocalyptic backdrop, Krow explores what it means to be human and at times alone, which in the end unites us all. And did I mention the squid? (Incidentally, squids is also the plural of squid, which pleases me greatly.)
The writing is fresh and playful. And her experiments with form leave you wondering why we haven't been writing this way all along. Trust me, she is a genius. But you don't have to take my word for it. The Huffington Post named it one of The Best Fiction Books of 2017.
Also, her mom gave it 4 out of 5 stars on goodreads... which is hilarious.
The story I read this month is the final story of the collection, Mr. Stills' Squid Days. I works well as a stand alone peice, but it really packs a whallop as the finale to this remarkable collection.
Now you can host your own Grown-Up Storytime! Our Grown-Up Storytime happens the third Monday of every month. Out next meeting will be April16th at 7:00 PM. Meet in the pub at Ravenna Third Place Books. Hope to see you there!