Submitted by
Wesley M.
on June 26, 2018 - 2:08pm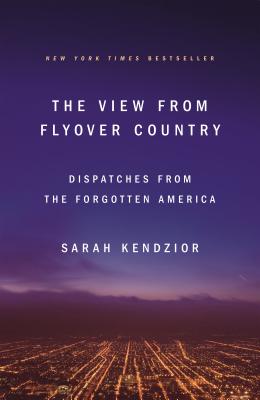 While attending Winter Institute, an annual conference/think tank for independent booksellers to exchange ideas and enthusiasms, I attended a panel discussion on the current state of nonfiction titles in independent bookstores that I expected to be mildly enlightening at best or a great nap at worst. Lo and behold, I walked out of the room newly impassioned and hellbent on intensifying the conversation about nonfiction in the store, both among staff and between booksellers and our patrons.
But how to get people excited about nonfiction? (assuming they aren't already excited)
The obvious choice: gather the gander and start a book club. With Ravenna's strikingly eclectic monthly book club and Seward Park's numerous and delightfully varied but intensely thematic book clubs, it felt important to keep in step with the other stores' broad-reaching tones. But how to do that in Lake Forest Park with a packed monthly calendar? Well, if the point is to be varied, you vary it. So Lake Forest Park's new nonfiction book club will be without a set theme and the subject matter and tone of the selections will oscillate wildly each month. But please, don't confuse lack of a set them with a lack of passion. Each meeting will be hosted by a different bookseller, and the book selection will be completely up to them. We think allowing booksellers the opportunity to feature their favorites will generate the passion and engagement that a successful book club demands.
Our first meeting, tomorrow, Wednesday, June 27th, at 7PM is a discussion around Sarah Kendzior's The View From Flyover Country : Dispatches from the Forgotten America. A collection of Kendzior's essays and widely published columns, it is a book that deftly explores income disparity and the post-employment economy.
The nonfiction book club will take place on the last Wednesday of each month at the Lake Forest Park location. And titles to be discussed will be 20% off for the entire month leading up to the discussion. Upcoming selections for the book club will include staff favorites Shark Drunk : The Art of Catching a Large Shark from a Tiny Rubber Dinghy in a Big Ocean (July) and Jes Baker's Landwhale : On Turning Insults Into Nicknames, Why Body Image Is Hard, and How Diets Can Kiss My Ass (August). We hope you can join us tomorrow for our inaugural meeting and, if not, to see you at a future gathering.