Submitted by
Allie
on July 29, 2020 - 12:13pm
At this point, I think it's safe to say that none of us are doing much traveling this summer. We're certainly not doing much traveling internationally. Luckily, there are other ways to peek into new cultures and environments, even when we can't be there physically.
So for all of you struggling with wanderlust, I compiled a brief list of some recent books by authors from around the world -- hopefully they can at least tide you over until we can get out there for real.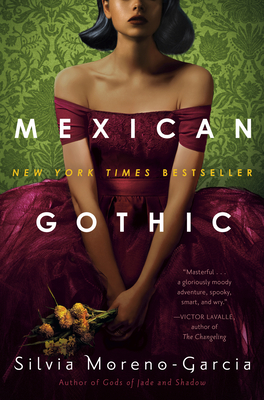 Mexican Gothic by Silvia Moreno-Garcia
I love a title that tells you right off what you're getting into. This book will take you from Mexico City, to a crumbling manor called High Place on the outskirts of a remote Mexican village. Even better, it's set in 1950, and no passport is going to let you time travel, so this is an all-around win. Socialite and anthropology enthusiast Noemí is sent to High Place to check on her cousin Catalina's well being. Catalina's husband is an Englishman, his family is mysterious, his house is strangely moldy -- and Catalina is inexplicably scarce, even once Noemí arrives in the house. This book has been billed as Lovecraft meets the Brontes -- or in Rosa's words, Shirley Jackson meets Get Out -- with a solid addition of anti-imperialism.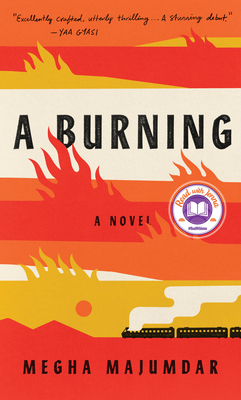 A Burning by Megha Majumdar
A Burning brings us to India, where young Jivan, a muslim girl from the slums, has witnessed a terrorist attack which burned a train. When she makes a critical comment about the police's behavior during the incident on Facebook, the government arrests her, and an outrageously corrupt investigation begins as politicians try to leverage the event to their benefit. The only person who can save her is Lovely, but Lovely is on the cusp of stardom despite being marginalized for her hijra identity, and if she comes forward, stands to lose everything. This is a beautifully written, breakneck novel about class, justice and centuries old prejudices.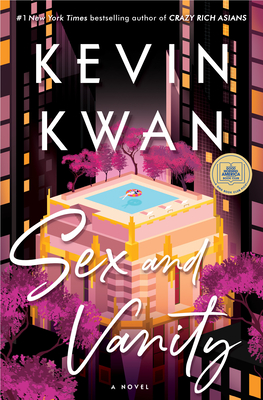 Sex and Vanity by Kevin Kwan
New Kevin Kwan! If you somehow missed it, Kevin Kwan is the author of the Crazy Rich Asians series. His new novel is a modern homage to A Room with a View, in which young, biracial Lucie meets and is immediately attracted to handsome George Zao, who trades hotel rooms with her so she can have a better view of the Tyrrhenian Sea. But her snobbish, ultra-rich, white cousin disapproves, and Lucie shrivels in the face of a public relations disaster. Cut to five years later, and Lucie is an art dealer, engaged to very rich Cecil, and vacationing in the East Hamptons when she meets George again, and the spark is still there. This book delivers a full summer of vacation locations for the insanely wealthy, so if you're not heading to Capri this year, this will at least hold you over in style.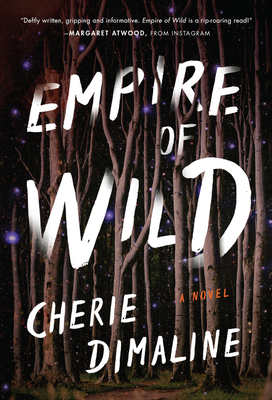 Empire of Wild by Cherie Dimeline
We're not even going to Canada this year folks, but that's okay because we can read the new Cherie Dimeline instead. Joan is a Métis woman living in rural Ontario. She's searching for her missing husband, who may or may not be under the spell of a creature from Métis mythology, the Rogarou. With the help of her 12-year-old nephew and a Métis elder, Joan sets out on a quest to discover what happened to her husband, and eventually to save everyone she loves.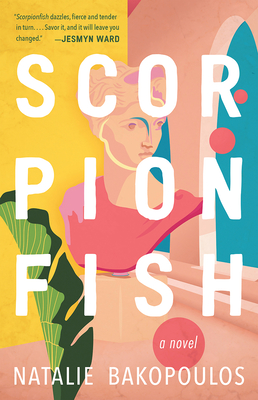 Scorpionfish by Natalie Bakopoulos
After the sudden death of her parents, Mira returns to her childhood flat in Athens, Greece and finds the city much changed from the city she remembers. When Mira meets her new neighbor, a ship captain, the two make an immediate connection. As they get to know each other, we come to know Mira's friends and their relationships, learning about Mira's understanding and relationship to love -- all connected by the city.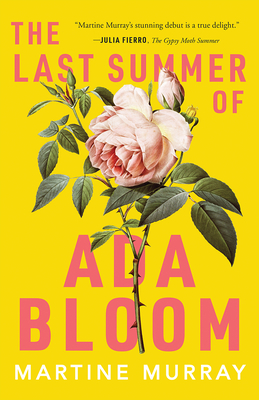 The Last Summer of Ada Bloom by Martine Murray
This takes place over the course of one hot, Australian summer. It switches between the perspectives of different members of the Bloom family as each member of the family grows up in a different way. This is a relatively quiet, sensitive book about love and family, and the setting is so present on every page, I could feel the sunshine and sand while I read it.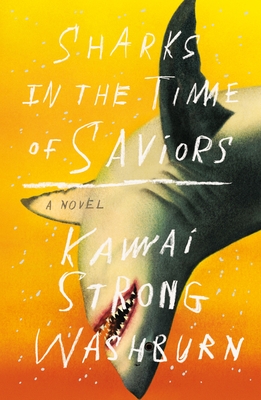 Sharks in the Time of Saviors by Kawai Strong Washburn
When Nainoa Flores was seven he fell into the ocean and was carried back to safety in the jaws of a wild shark. His family, struggling with the collapse of the sugarcane industry, reads this a sign of favor from the Hawaiian gods -- which appears to be a fair assumption, as Nainoa develops strange new abilities. But over time these abilities draw the family apart from each other. Years later, each of the Flores siblings is living and struggling in a different West-Coast state -- until another supernatural event forces them to reckon with the bonds of family and heritage.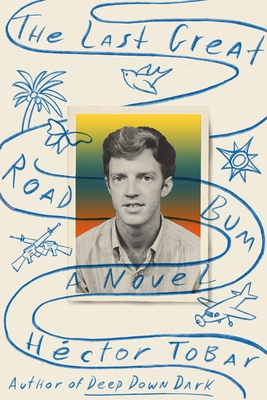 The Last Great Road Bum by Héctor Tobar
Pulitzer prize winning journalist and novelist Héctor Tobar came into possession of Joe Sanderson's writings a decade ago, and set about writing about his extraordinary life. Joe was born in Illinois to a middle class family, and died fighting with Guerillas in El Salvador. In between, Joe maximized the adventure, traveling all over the world, which sounds pretty good to us at this point, I think. Tobar blends fiction and fact to create this fascinating story of freedom and unlikely heroism. This book comes out at the end of August, but it'll be worth the wait!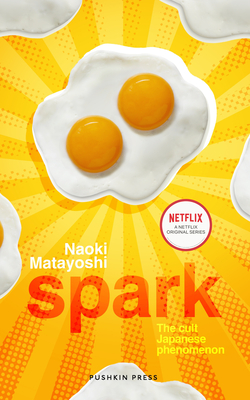 Spark by Naoki Matayoshi
This book has already sold millions of copies in Japan since its release in 2016, and already has a Netflix adaptation that you can watch right now in Japanese, and finally an English translation is coming out in just a few weeks! Manzai is a form of comedy double-act in Japan that depends on the chemistry between the comedians. This book is about Tokunaga, a young Manzai comic learning the art from his stage partner, mentor and friend Kamiya. Kamiya's dedication to his art borders on insanity, which inspires but also intimidates Tokunaga. This story is as touching as it is hilarious, as the two test the boundaries of comedy and their own commitment.

Let us know in the comments what books you're reading to take the edge off of disrupted travel plans this summer! Or as always, tweet us @thirdpalcebooks, we love to hear from you.