Submitted by
Allie
on November 20, 2019 - 2:57pm
Every book we read is no doubt affected by our reading history – the books we've read before and those we read after. One of the pleasures of being among so many books as a bookseller is that I come to see them as constellations, each book shining brightly on its own, adding to and becoming something more expansive when connected to other books. While I have sometimes purposefully read a series of books on the same topic, I recently picked up three books, one after the other, out of curiosity if not intention, only to find powerful similarities and significant differences in the stories, each enriched serendipitously by the other: Dad's Maybe Book by Tim O'Brien, Red at the Bone by Jacqueline Woodson, and Motherhood So White by Nefertiti Austin. Two are non-fiction, one fiction; two written by black women, one by a white man; two about raising sons, and one about being a young black mother to a daughter; all are about family and in particular, the role of mothers and fathers.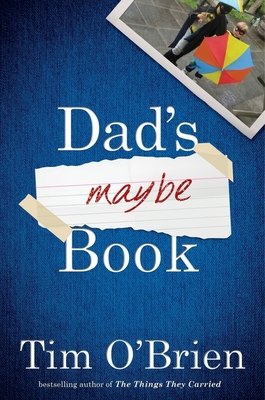 In Dad's Maybe Book, O'Brien writes about how at first becoming a father at age 58, he was keenly aware of his likely death while his sons were still young. This book is for them: an author-father's written encapsulation of parental love, concern, and hope. Vignettes of the boys—what they said and did at various ages—will make you alternately laugh and cry; parenting and deep parental love hovering, as they do, on that emotional tightrope. O'Brien's stories focus on his boys, himself, war—"the killing of people including children"—Hemingway, the act of writing, and the importance of questioning. I don't remember laughing and crying so much while reading one book.
Woodson has written a heart- and mind-opening story about coming of age, motherhood, and being true to oneself. Iris and Aubrey are two kids in high school from different economic and educational backgrounds.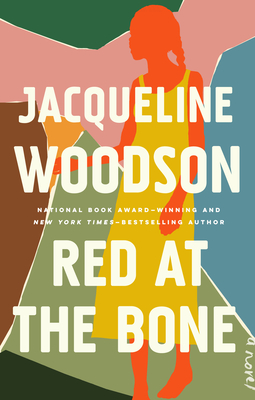 Iris becomes pregnant with their child and gives birth to Melody before realizing that she needs more and other from her life. The characters are so tenderly presented, so much a part of your senses, that you feel their presence, no matter your own identities. Family and social history are with them always. Growing up, choices we make (knowingly and not); loss, regret, and heartbreak, amid an abundance of love—all of these themes are in this book. Woodson once said that she "… is committed to changing the way the world thinks, one reader at a time." Red at the Bone gives us the chance to better understand and question our own ideas of families, race, motherhood, and sexual orientation.
In Motherhood So White, Austin, a successful single black professional woman, chronicles her journey with the foster and adoption process in southern California. The directness of her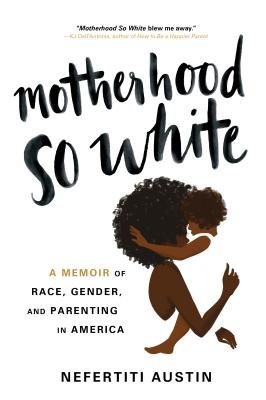 prose is both refreshing and enlightening. She confronts issues of race, gender, family, and societal expectations and addresses all kinds of stereotypes: of single black professional women, black babies available for adoption, single moms, and what it means to be a black boy or man in the U.S.
Issues of race were front and center in the Woodson and Austin's books. Perhaps not surprisingly, they were not for O'Brien. Nor were notions of gender identity and sexual orientation discussed as explicitly in Dad's Maybe Book, as they were in Red At The Bone and Motherhood So White.
While the focus of each book was different, (fatherhood, motherhood, race, being an older parent, being a younger parent, being a biological parent, being an adoptive parent), each author detailed how being in a family with its own history and within society at a certain time has life-altering consequences. Reading the books one after the other served to empower each story with its unique yet universal reality. O'Brien's love and concern for his boys were palpable, as was Austin's love for her son and later for the daughter who came into her life. With nuance and complexity, Woodson depicted Iris' love for her daughter. Woodson and Austin explored what it means to be a mother however fraught our relationships with our mothers are— and however love is expressed. Similarly O'Brien shared his own questions about being a father in part by re-examining his relationship with his father.
Having read all three, I came away with a deeper sense of how families affect their members across generations, how stereotypes confine us, and how important and how varied love can be.