Submitted by
kitri
on April 24, 2020 - 2:00pm
As I process these internet orders for you, I miss the interactions that might have been. I miss my coworkers, all of them. I understand how privileged I am to be working from home at this juncture. And it's hard to grapple with the guilt of being one of the lucky ones, when we are on different sides of the same coin and nothing is perfect.
But as I work, I also see the many local zip codes to our three stores and your lovely comments: thanking us for what we're doing, asking how you can help, expressing how much you love us. I think how grateful I am to be a part of a real community full of people who are so loyal to their bookstore, and to small businesses in their neighborhoods.
I am one of the booksellers who often works in the back. I work in returns, receiving, the cashroom, taking care of the details so that my coworkers can take care of you. But right now I'm on the frontlines; taking care of your orders so that my coworkers have a store to come back to. So that you guys have a place to come to browse the stacks, take a load off in one of our comfy chairs, or a fantastic discussion at one of our book clubs. So that there is still great local, independent commerce in our neighborhoods, with people who work where they live, people who shop where they live, people who are invested in their neighborhood, their city. People who love where they live.
I have lived in Seattle my whole life. I have seen it change a lot. I have now worked at three different independent bookstores here, and I have seen the way the community supports them and on occasion, fails them. I worked in bookstores through one of the worst times in indie bookstore history, the aughts. I watched in horror as bookstore after bookstore closed. We are facing a time in the near future where we will likely see more closures, not just of bookstores, but the other small businesses that make up our diverse communities. Now is the time to support each other, to spread the love—if we have the bandwidth.
Right now, in this challenging time, you guys are supporting us. It's inspiring, and it keeps us going. All I can say is thank you—from the bottom of my dusty, bluestocking heart.
Since we have the greatest customers, here is a small list of books that a few of us consider to be some of the greatest of all time. Books that work quietly in the back of the library of our minds. For you, Lake Forest Park, for Ravenna, for Seward Park. It's a paltry thank you, and it's not representative of all of us, or all of you. But these are some truly great books.
---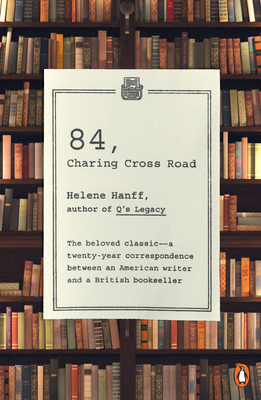 84, Charing Cross Road by Helene Hanff.
This book is, put simply, about ordering books by mail. Helene types away in her little room on her little typewriter in New York and posts her letter to Marks & Co. in London, at 84, Charing Cross Road. Frank sends back the books she requests, and a letter, too. From then on, they correspond. They become friends. She sends them care packages during the war when they have to ration. She asks after Frank's wife. These things seem so small but, in the economical and crackling language of these two snarky book lovers, they are huge. Their friendship is an enviable thing, and you feel lucky to be a fly on its walls. They are funny. They are smart. They make you feel smart. You might not get their references, but they don't make you feel foolish or ignorant. In short: this is a true story of a friendship, and it is a comfort in all possible, and impossible, times. - Kitri
---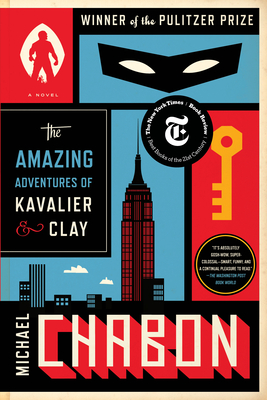 The Amazing Adventures of Kavalier & Clay by Michael Chabon
It's impossible to pick the greatest of all time. Can I say ONE of the greatest of all time? I guess it really depends on what you want it for. If you're looking to disappear into another world and forget what's going on around you...well, this is it. Michael Chabon's dizzying world of comic book heroes & jewish refugees; illusions & war; golems & fascists; found families & tragic lovers will sweep you up and will not let go. It's a big, old epic packed full of characters you can't help but ache for. And hands down, my favorite scene in literature ever (Part IV Chapter 7). So I guess it is the greatest of all time after all. - Erin
---
The Book of Delights by Ross Gay
This book was a favorite of mine before we were sheltering in place. But its message now, to find delight in something new every day, is more important and relevant than ever. I especially like the delight of the "high-five." I am looking forward to the day I can safely high five my staff again for all the amazing work they are doing. - Robert
---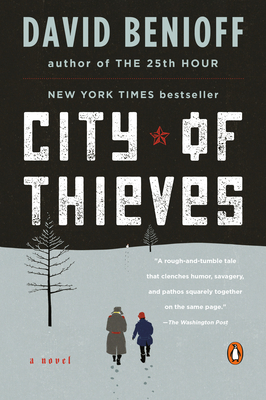 City of Thieves by David Benioff
There are a lot of books that I consider to be near-perfect for various readers, situations, and frames of mind, but it's a rare book that satisfies almost every reader. Of course it is: a book like that would have to blend intrigue, history and politics, a love story (but neither too trite nor too predictable a love story), friendship, tragedy, mortal peril, a good deal of humor, and a conclusion that was, again, neither trite nor predictable. A tall order, but behold City of Thieves. In the midst of the siege of Leningrad, teenage Lev is mistakenly arrested for looting and thrown in a cell with a dashing slacker named Kolya, who has deserted the Soviet army. They're informed that they will both be executed - unless they can find a dozen fresh eggs for an officer's daughter's wedding cake. This is pretty much an impossible task in starving, locked-down Leningrad, but the alternative is grim, so our unlikely duo sets off on a wild poultry chase that will, of course, change both of them forever. There's no such thing as a perfect book, but City of Thieves gets pretty close. - Sam
---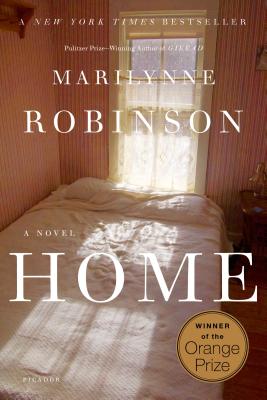 Home by Marilynne Robinson
Extremely good and also everyone is stuck at home. What more can be said? - Stephen
---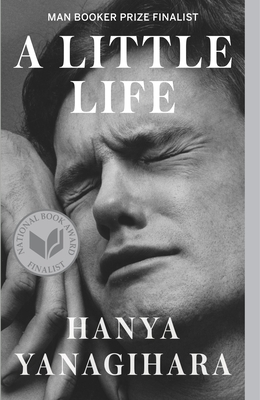 A Little Life, by Hanya Yanagihara
Yes it's a bit depressing but it's beautiful. It will make you cry but also make you remember that life is meant to LIVE. - Rosa
---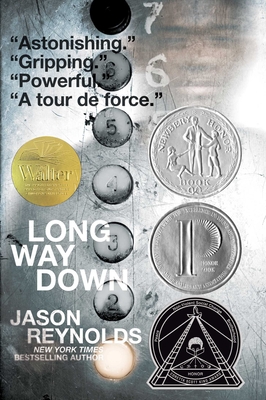 Long Way Down or Look Both Ways by Jason Reynolds
Any book by Jason Reynolds. It's not just because he's written a book called When I Was the Greatest (don't worry—it's not some self-aggrandizing memoir; it's a devastating contemporary fiction book for young adults) that I think Jason Reynolds is one of the greatest writers of our time. With his writing style, Reynolds immediately establishes an easy intimacy and connection with his readers, across all boundaries. He is a true story-spinner, and you'll never want for enrapturing prose when you enter into his deftly woven stories. Accessible to readers of all ages, and not just the young people he writes for, Reynolds' books show us humanity in all of its intricate, disheveled, hopeful complexity: perfect stories to turn to in times of crisis and of peace alike. - Niki
---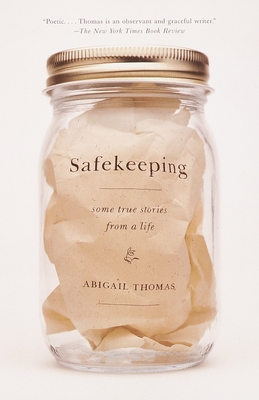 Safekeeping, by Abigail Thomas
Whether I am looking to relax or reflect, Safekeeping has been an inimitable comfort since I first read it in 2001. Its ability to soothe is unrivaled - gentle, humorous, and just the right amount of melancholy. - Wes
---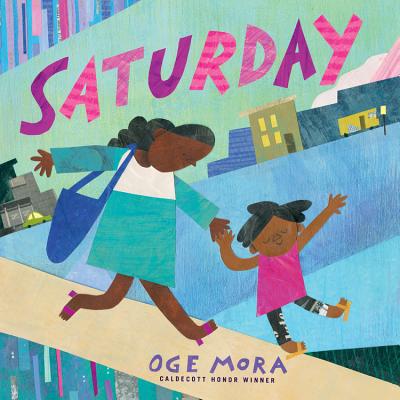 Saturday by Oge Mora
This is a truly wonderful picturebook with gorgeous, Caldecott Honor winning illustrations by the author. It is about regrouping and making do with what you have when plans are ... canceled. - Kitri
---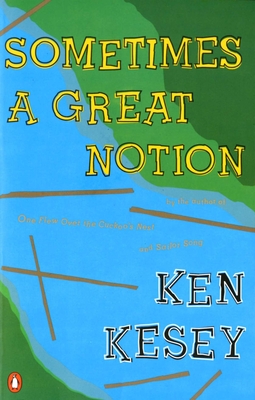 Sometimes A Great Notion, by Ken Kesey
What I and some others consider the greatest novel of the PNW. It renders the Northwest caught between its rough and tumble logging past and a more civilized, educated future. It is also an amazing story of father-son conflict. - Michael
---
If you are looking for other ways to support your local bookstore or booksellers, whether or not it's Third Place, you can sign up for libro.fm or donate to Binc, or buy stamps to support USPS.
Libro.fm is basically the independents' answer to A*dible. You sign up, you download a free app, and then you can purchase and listen to audiobooks on your devices. You choose when to download and delete files, but the books stay there in your library, not taking up space, ready for you to listen to them again or for the first time. You choose what bookstore you want to support, and a percentage of the proceeds of each audiobook sale goes to that bookstore. They've run a few different promotions during this time, so check them out and see what they're up to now.
Binc stands for Book INdustry Charitable foundation. It donates money to booksellers in need, whether you have emergency medical costs or moving costs or a death in the family, binc is there. It has helped many of my friends and coworkers in truly lifechanging ways. They, too are fundraising to help booksellers in need.
Lastly, I'd like to encourage you to do anything you can to support the United States Postal Service. The only way we are able to continue to serve you, our community, is with the help of our friends the Post Office. They are working hard to deliver all these goods from your favorite small businesses to your door.