Submitted by
Nicole R
on October 3, 2021 - 4:07pm
It's that time of year again, the one where those of us who delight in the macabre can finally indulge in pumpkin-y beverages and pay to frighten ourselves at horror movies, corn mazes, and haunted houses as the leaves turn color outside. If you're anything like me, there's no better way to spend an evening than plugging in those flickering orange Halloween decorations, cuddling up with a mug of hot apple cider, and cracking open a good, eerie read. To help you get into the seasonal mood, here's a carefully curated list of spooky Sapphic young adult book recommendations.
---
Witches
---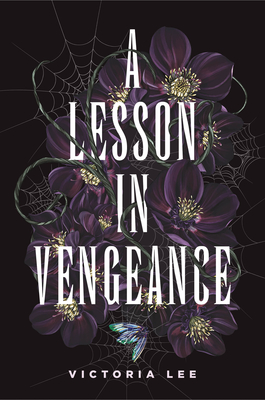 A Lesson in Vengeance by Victoria Lee
Price: $18.99
A dark, twisty thriller about a centuries-old, ivy-covered boarding school haunted by its history of witchcraft and two girls dangerously close to digging up the past. The dangerous romance and atmospheric setting makes it a perfect read for fans of dark academia.
The history of Dalloway School lives in the bones it was built on. Five violent deaths in the first ten years of its existence. Sometimes you can still smell the blood on the air.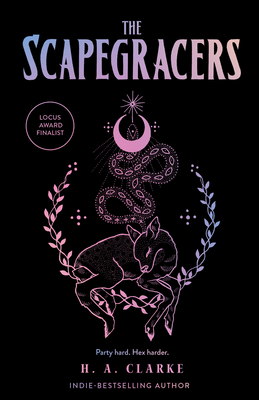 The Scapegracers by Hannah Abigail Clarke
Price: $17.95
An outcast teenage lesbian witch finds her coven hidden amongst the popular girls in her school, and performs some seriously badass magic in the process.
Rich with the urgency of feral youth, The Scapegracers explores growing up and complex female friendship with all the rage of a teenage girl. It subverts the trope of competitive mean girls and instead portrays a mercilessly supportive clique of diverse and vivid characters. It is an atmospheric, voice-driven novel of the occult, and the first of a three-book series.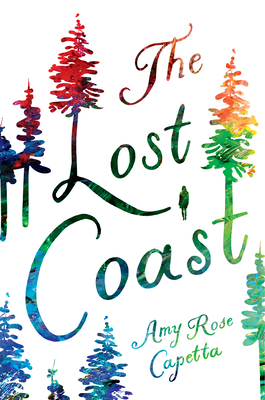 The Lost Coast by A. R. Capetta
Price: $17.99
The spellbinding tale of six queer witches forging their own paths, shrouded in the mist, magic, and secrets of the ancient California redwoods.
Something is very wrong amid the trees and fog of the Lost Coast, and whatever it is, it can kill. Lush, eerie, and imaginative, Amy Rose Capetta's tale overflows with the perils and power of discovery -- and what it means to find your home, yourself, and your way forward.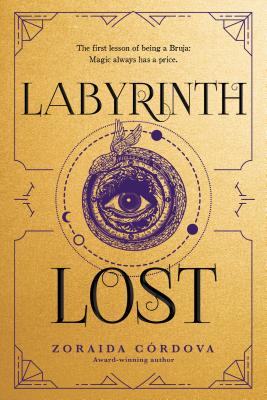 Labyrinth Lost (Brooklyn Brujas #1) by Zoraida Córdova
Price: $10.99
The first book in the Latinx-infused Queer fantasy series that follows three sisters--and teen witches--as they develop their powers and battle magic through epic questing in the realms beyond.
Alex is a bruja and the most powerful witch in her family. When a curse backfires and her entire family vanishes, Alex is forced to absorb all of the magic from her family line. Left alone, Alex seeks help from Nova, a brujo with ambitions of his own. To get her family back they must travel to Los Lagos, a land in-between, as dark as Limbo and as strange as Wonderland.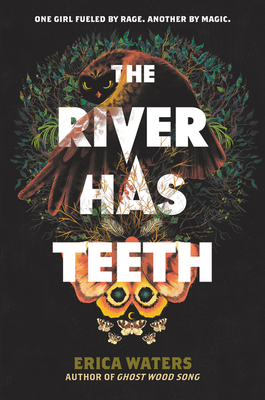 The River Has Teeth by Erica Waters
Price: $17.99
Lush and chilling, with razor-sharp edges and an iron core of hope, this bewitching, powerhouse novel of two girls fighting back against the violence the world visits on them will stun and enchant readers.
Girls have been going missing in the woods... When Natasha's sister disappears, Natasha desperately turns to Della, a local girl rumored to be a witch, in the hopes that magic will bring her sister home. But Della has her own secrets to hide.
---
Vampires
---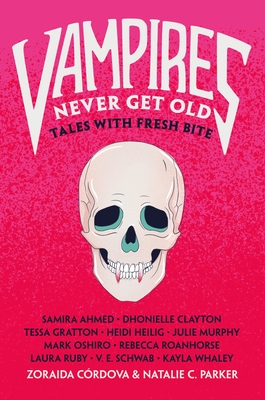 Vampires Never Get Old: Tales with Fresh Bite (Untold Legends #1) by Zoraida Cordova, Natalie C. Parker
Price: $17.99
Eleven fresh vampire stories from young adult fiction's leading voices in this bestselling anthology! In this delicious collection, you'll find stories about lurking vampires of social media, rebellious vampires hungry for more than just blood, eager vampires coming out--and going out for their first kill--and other bold, breathtaking, dangerous, dreamy, eerie, iconic, powerful creatures of the night.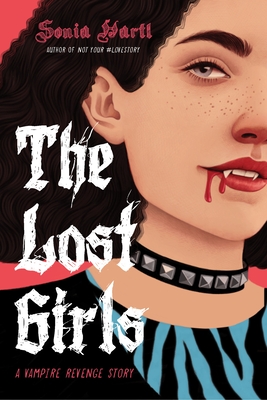 The Lost Girls: A Vampire Revenge Story by Sonia Hartl
Price: $17.99
Getting over Your Vampire Ex is as Easy as Killing Him and Stealing His Girlfriend.
Holly Liddell has been stuck with crimped hair since 1987 when she agreed to let her boyfriend, Elton, turn her into a vampire. But when he ditches her at a gas station a few decades into their eternity together, she realizes that being young forever actually means working graveyard shifts at Taco Bell, sleeping in seedy motels, and being supernaturally compelled to follow your ex from town to town--at least until Holly meets Elton's other exes.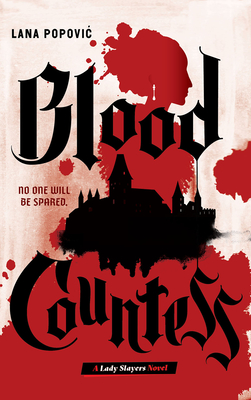 Blood Countess (Lady Slayers) by Lana Popovic
Price: $9.99
A YA horror novel based on Countess Elizabeth Baathory, the infamous, real-life inspiration for Countess Dracula.
In 17th-century Hungary, Anna Darvulia has just begun working as a scullery maid for the young and glamorous Countess Elizabeth Baathory. When Elizabeth takes a liking to Anna, she's vaulted to the dream role of chambermaid, a far cry from the filthy servants' quarters below. She receives wages generous enough to provide for her family, and the Countess begins to groom Anna as her friend and confidante. It's not long before Anna falls completely under the Countess's spell--and the Countess takes full advantage.
---
Ghosts/Haunting
---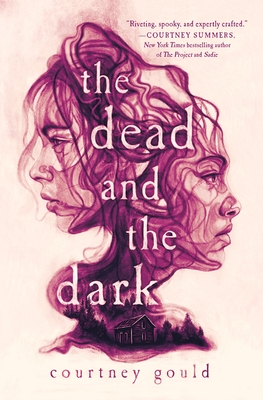 The Dead and the Dark by Courtney Gould
Price: $18.99
Courtney Gould's thrilling YA debut The Dead and the Dark is about the things that lurk in dark corners, the parts of you that can't remain hidden, and about finding home in places--and people--you didn't expect.
Something is wrong in Snakebite, Oregon. Teenagers are disappearing, some turning up dead, the weather isn't normal, and all fingers point to TV's most popular ghost hunters who have just come to town.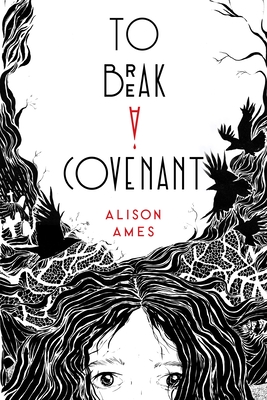 To Break a Covenant by Alison Ames
Price: $17.99
Debut voice Alison Ames delivers with a chilling, feminist thriller, perfect for fans of Wilder Girls and Sawkill Girls.
Moon Basin, an ex-mining town, relies on its haunted reputation to bring in tourists, but there's more truth to the rumors than most are willing to admit, and the mine still has a hold on everyone who lives there.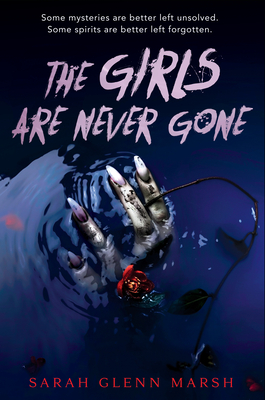 The Girls Are Never Gone by Sarah Glenn Marsh
Price: $17.99
The Conjuring meets Sadie in this queer ghost story, when seventeen-year-old podcaster Dare finds herself in a life-or-death struggle against an evil spirit.
Dare Chase doesn't believe in ghosts. But as the host of Attachments, her brand-new paranormal investigation podcast, she knows to keep her doubts to herself if she wants to win over listeners.
---
Dark Fairytale Retellings
---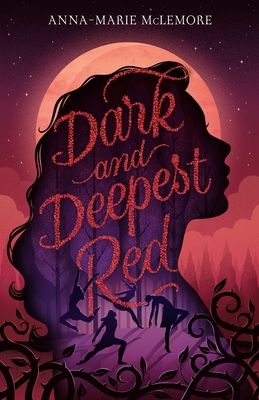 Dark and Deepest Red by Anna-Marie McLemore
Price: $9.99
With Anna-Marie McLemore's signature lush prose, Dark and Deepest Red pairs the forbidding magic of a fairy tale with a modern story of passion and betrayal.
Summer, 1518. A strange sickness sweeps through Strasbourg: women dance in the streets, some until they fall down dead. As rumors of witchcraft spread, suspicion turns toward Lavinia and her family, and Lavinia may have to do the unimaginable to save herself and everyone she loves. Five centuries later, a pair of red shoes seal to Rosella Oliva's feet, making her dance uncontrollably.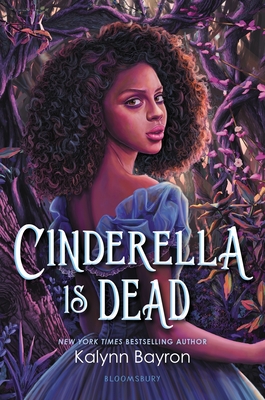 Cinderella Is Dead by Kalynn Bayron
Price: $10.99
Girls team up to overthrow the kingdom in this unique and powerful retelling of Cinderella from a stunning new voice that's perfect for fans of Dhonielle Clayton and Melissa Albert.
It's 200 years after Cinderella found her prince, but the fairy tale is over. Teen girls are now required to appear at the Annual Ball, where the men of the kingdom select wives based on a girl's display of finery. If a suitable match is not found, the girls not chosen are never heard from again.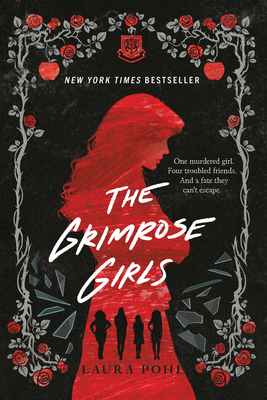 The Grimrose Girls by Laura Pohl (out Oct. 26th, 2021)
Price: $10.99
The Descendants meets Pretty Little Liars in this story of four reimagined fairytale heroines who must uncover connections to their ancient curses and forge their own paths... before it's too late.
After the mysterious death of their best friend, Ella, Yuki, and Rory are the talk of their elite school, Grimrose Académie. The police ruled Ariane's death as a suicide, but the trio are determined to find out what really happened.
Make sure to follow us on Instagram, Twitter, and Facebook for more book-related content!
Edited by Nicole R.