Submitted by
Nicole R
on February 12, 2021 - 11:41am
Everything these days is understandably viewed through the lense of the pandemic--even these blog posts. I've only written three over the last year, but I'm pretty sure all of them started with some sort of cry for "normalcy" or a statement on how books can help us deal with everything that has had to change. And while yes, this Valentine's Day will be another unusual holiday in the books, I feel confident in saying that one thing has NOT changed: long distance relationships are a tale as old as time! Be it through letters, emails, texts, tweets, post-it notes or even time travel, love finds a way no matter how far apart we are.
Now I know nothing will ever replace pure face to face time, but there is some comfort in knowing that we as humans have always found new and creative ways to connect with those we love without seeing them face to face. Like flowers on the doorstep...handcrafted letters... late night phone calls...texts with GIFs from a favorite TV show... treasure hunts...free chocolate! See, isn't that a bit better? Is your heart getting warmer?
I guess what I'm saying is that we actually have a lot of creative ways to connect with loved ones despite the distance. And they can even be surprisingly fun and romantic! Don't believe me? Check out our list below. There are some new releases, some oldies-but-goodies, a few that have more bumps in the road than others, but ALL of them are stories of people connecting even though they're apart from each other. Plus, all those raw emotions and honest conversations that can only be shared when there's no eye contact? They make the old adage "Distance makes the heart grow fonder" ring truer than ever when that distance is finally closed.
So hang in there folks. Maybe spread some contactless love of your own this weekend<3 Our distance will eventually close too, and I can't wait to see all of you when it does (in a totally platonic, we-love-our-customers way).

- Katelynn (Lake Forest Park)
---
Adult:
---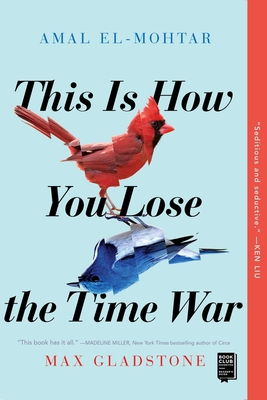 This Is How You Lose the Time War by Amal El-Mohtar & Max Gladstone
Includes: Letters and Time Travel
From award-winning authors Amal El-Mohtar and Max Gladstone comes an enthralling, romantic novel spanning time and space about two time-traveling rivals who fall in love and must change the past to ensure their future.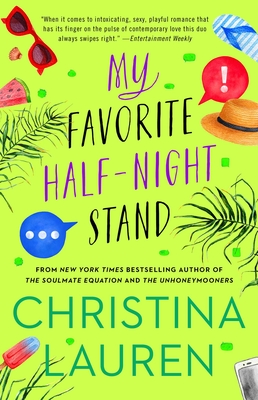 My Favorite Half-Night Stand by Christina Lauren
Includes: Online dating and digital pen-pal-ship
Perfect for fans of Roxanne and She's the Man, this laugh-out-loud romantic comedy is full of mistaken identities, hijinks, and a classic love story with a modern twist. Funny and fresh, you'll want to swipe right on My Favorite Half-Night Stand.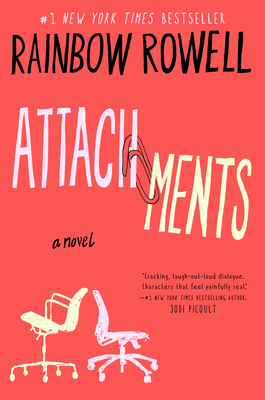 Attachments: A Novel by Rainbow Rowell
Includes: Emails
From the award-winning, #1 New York Times bestselling author of Wayward Son, Fangirl, Carry On, and Landline comes a hilarious and heartfelt novel about an office romance that blossoms one email at a time....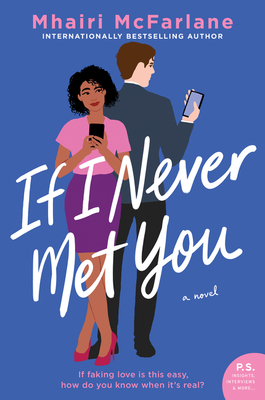 If I Never Met You: A Novel by Mhairi McFarlane
Includes: A "fauxmance" played out on social media
The perfect proposition: a fauxmance played out on social media with a specific end date in mind. Jamie will have the appearance of a steady girlfriend to impress his bosses and Laurie will have the appearance of a hot, new boyfriend after her long term partner suddenly ended things and she still has to see him every day at work. But there's a fine line between pretending to be in love and actually falling for your charming, handsome fake boyfriend...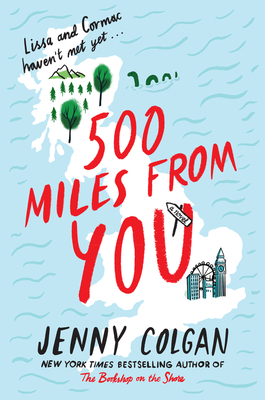 500 Miles from You: A Novel by Jenny Colgan
Includes: Emails
Two medical professionals--ex Army medic from a village in the Scottish Highlands and an inner city nurse from inner-city London--decide to switch jobs for three months for a change of pace. These two strangers are now in constant contact, taking over each other's patients, endlessly emailing about anything and everything. Lissa and Cormack begin to discover a new depth of feeling...for their profession and for each other.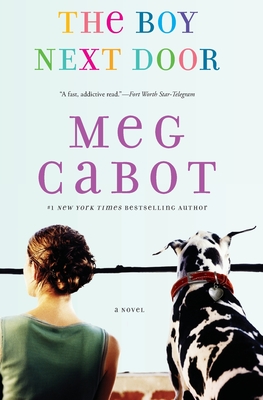 The Boy Next Door: A Novel by Meg Cabot
Includes: Emails
"Cabot (known for her young adult series The Princess Diaries) relies entirely on highly amusing e-mails to tell a fetching meet-cute story set in New York City. Full of clever e-mail banter and tongue-in-cheek humor, this cheeky novel should be enjoyed in one sitting." - Publishers Weekly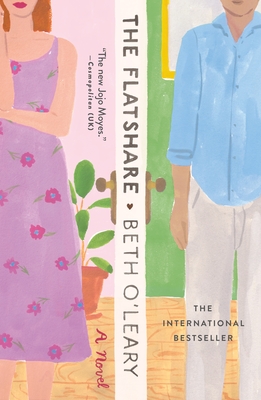 The Flatshare: A Novel by Beth O'Leary
Includes: Sticky Notes
"Absolutely charming, smartly plotted, and completely believable. Tiffy and Leon meet under curious circumstances but manage to build friendship and intimacy over time by writing sticky notes and leaving them about the flat." - bookseller Danielle (Lake Forest Park)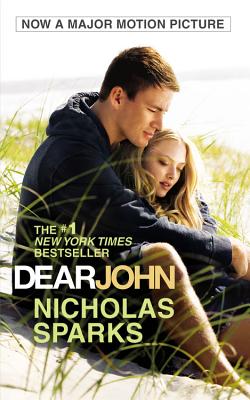 Dear John by Nicholas Sparks
Includes: Letters
When a rebel serving in the Army meets the girl of his dreams, he must face an impossible choice as a national tragedy forces them apart in this powerful New York Times bestseller.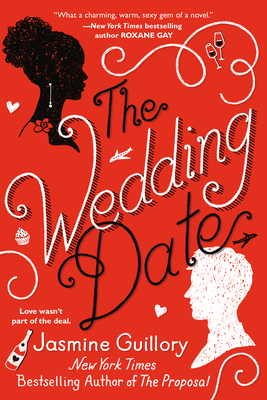 The Wedding Date by Jasmine Guillory
Inlcudes: Long distance dating
A groomsman and his last-minute guest are about to discover if a fake date can go the distance in this fun and flirty multicultural romance debut by New York Times bestselling author Jasmine Guillory--author of the Resse Witherspoon x Hello Sunshine Book Club Pick The Proposal.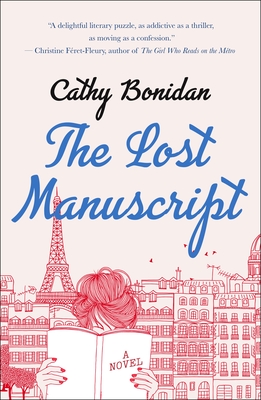 The Lost Manuscript: A Novel by Cathy Bonidan
Includes: Letters
The Lost Manuscript is a charming epistolary novel about the love of books and the magical ability they have to bring people together.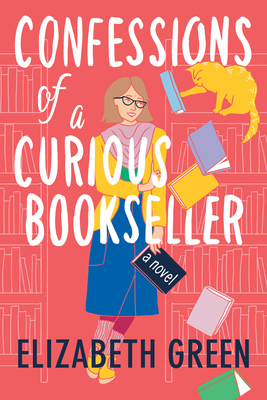 Confessions of a Curious Bookseller by Elizabeth Green
Includes: Emails, journal entries, combative online reviews, texts, and tweets
A heartening and uproariously funny novel of high hopes, bad choices, book love, and one woman's best--and worst--intentions.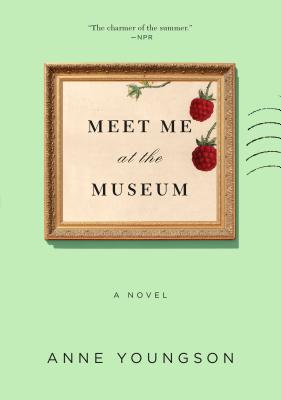 Meet Me at the Museum: A Novel by Anne Youngson
Includes: Letters
From 70-year-old debut author Anne Youngson, a novel about a farmer's wife and a museum curator seeking second chances. Brought together by a shared fascination with the Tollund Man, subject of Seamus Heaney's famous poem, they begin writing letters to one another. And from their vastly different worlds, they find they have more in common than they could have imagined.
Twenty-one Truths About Love: A Novel by Matthew Dicks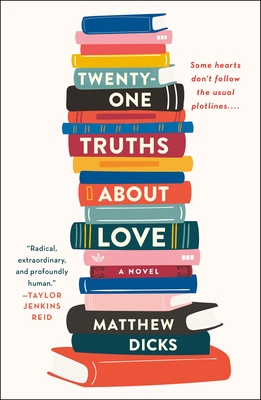 Includes: Lists
"It's not quite enough to say that Twenty-one Truths About Love is original, it is radical and extraordinary. I have no idea how Matthew Dicks made a story comprised entirely of lists feel so human but that's exactly what this story is: honest, vulnerable, hilarious, and profoundly human." --Taylor Jenkins Reid, New York Times bestselling author of Daisy Jones and the Six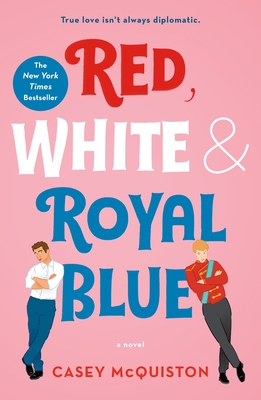 Red, White & Royal Blue: A Novel by Casey McQuiston
Includes: Fake instagram friendship, long distance relationship
What begins as a fake, Instragramable friendship to smooth over an unfortunate incident with the press involving America's First Son and the Prince of Wales, begins to grow into something much more than just a publicity stunt between the two. Casey McQuiston's hilarious and heartwarming Red, White & Royal Blue proves: true love isn't always diplomatic.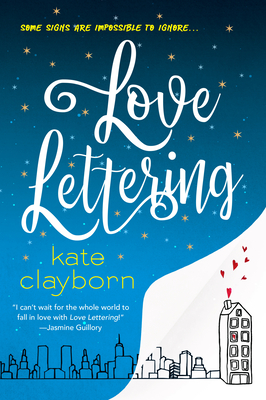 Love Lettering: A Witty and Heartfelt Love Story by Kate Clayborn
Includes: A cleverly crafted warning within the design of a wedding invitation
One of the most beloved romantic comedies of 2020, Love Lettering is a heart-melting and touching story that fans of Tessa Bailey, Jen DeLuca, and Emily Henry cannot miss. In this warm and witty romance, one little word puts a woman's business--and her heart--in jeopardy . . .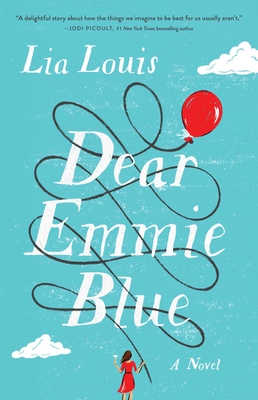 Dear Emmie Blue: A Novel by Lia Louis
Includes: Emails
In this charming and poignant novel that "oozes charm and wit and speaks beautifully about friendship and love, and the differences between the two" (Laura Pearson, author of I Wanted You to Know ), teenager Emmie Blue releases a balloon with her email address and a big secret into the sky, only to fall head-over-heels for the boy who finds it. But fourteen years later, everything Emmie has planned is up in the air.
84, Charing Cross Road by Helene Hanff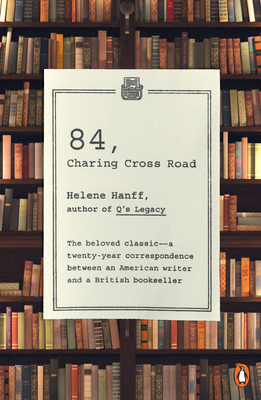 Includes: Letters
This charming classic love story, first published in 1970, brings together twenty years of correspondence between Helene Hanff, at the time, a freelance writer living in New York City, and a used-book dealer in London at 84, Charing Cross Road. Through the years, though never meeting and separated both geographically and culturally, they share a winsome, sentimental friendship based on their common love for books.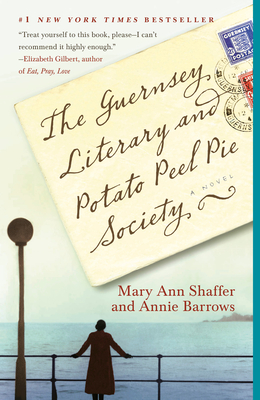 The Guernsey Literary and Potato Peel Pie Society: A Novel by Mary Ann Shaffer, Annie Barrows
Includes: Letters
Written with warmth and humor as a series of letters, this novel is a celebration of the written word in all its guises and of finding connection in the most surprising ways during the aftermath of World War II.
---
Young Adult:
---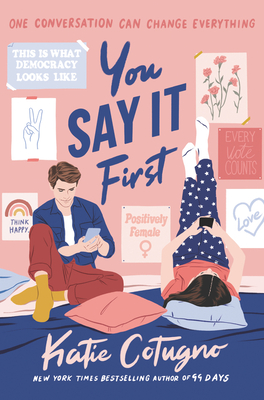 You Say It First by Katie Cotugno
Includes: Texting and phone calls
An addictive, irresistible YA novel about two teens from different worlds who fall for each other after a voter registration call turns into a long-distance romance--from Katie Cotugno, the New York Times bestselling author of 99 Days. Across state lines and phone lines, Meg and Colby's connection will be put to the test. Perfect for fans of Mary H.K. Choi, Robin Benway, and Nicola Yoon.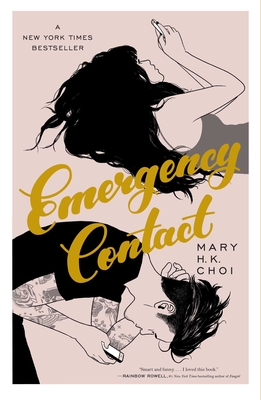 Emergency Contact by Mary H. K. Choi
Includes: Texting
When Sam and Penny cross paths it's less meet-cute and more a collision of unbearable awkwardness. Still, they swap numbers and stay in touch--via text--and soon become digitally inseparable, sharing their deepest anxieties and secret dreams without the humiliating weirdness of having to, you know, see each other. Mary H.K. Choi's compulsively readable novel about young love in all its awkward glory is perfect for fans of To All the Boys I've Loved Before.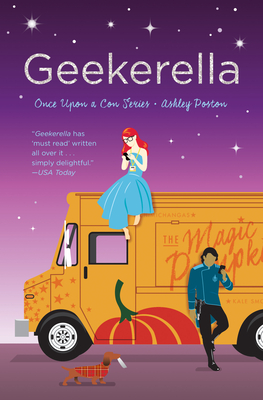 Geekerella: A Fangirl Fairy Tale by Ashley Poston
Includes: Secret online identities, texting, blogging
From a dedicated online fan to a teen heartthrob actor on a new tv show to a Cosplay Ball, this fandom-fueled fairy tale has everything you want in a modern romance.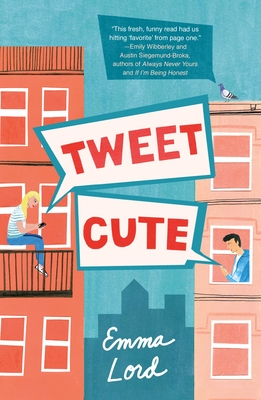 Tweet Cute: A Novel by Emma Lord
Includes: Twitter feuds
Pepper secretly runs Big League Burger's massive Twitter account, the fast food chain her family owns. Jack works at his family's deli. When Big League Burger supposedly steals Jack's iconic grilled cheese family recipe, he'll do whatever it takes to take them down, one tweet at a time. Pepper and Jack's spat turns into a viral Twitter war and as their online shenanigans escalate so do their feelings for each other. These two might actually be much more than just restaurant rivals.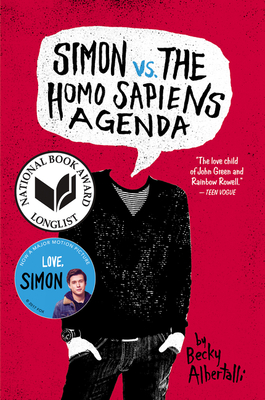 Simon vs. the Homo Sapiens Agenda by Becky Albertalli
Includes: Emails, secret online identities
Sixteen-year-old and not-so-openly gay Simon Spier prefers to save his drama for the school musical. But when an email falls into the wrong hands, his secret is at risk of being thrust into the spotlight. Now change-averse Simon has to find a way to step out of his comfort zone before he's pushed out--without alienating his friends, compromising himself, or fumbling a shot at happiness with the most confusing, adorable guy he's never met.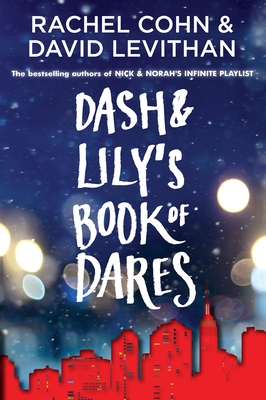 Dash & Lily's Book of Dares (Dash & Lily Series #1) by Rachel Cohn, David Levithan
Includes: Two strangers writing in the same book
16-year-old Lily has left a red notebook full of challenges on her favorite bookstore shelf, waiting for just the right guy to come along and accept its dares. Dash happens to be the first guy to pick up the notebook and rise to its challenges. What follows is a whirlwind romance as Dash and Lily trade dares, dreams, and desires in the notebook they pass back and forth at locations all across New York City.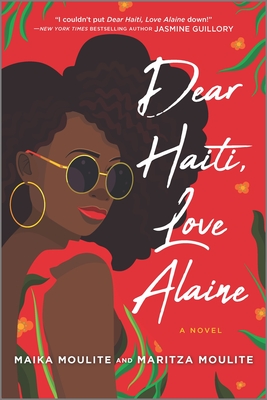 Dear Haiti, Love Alaine by Maika Moulite, Maritza Moulite
Includes: Letters, Emails, Articles, Text Messages, Lists, and Postcards
Alaine Beauparlant has heard about Haiti all her life, but the stories were always passed down from her parents. When Alaine's life goes a bit sideways, it's time to finally visit Haiti herself. While there, Alaine begins to learn about Haiti's history as well as her own family's secrets that may or may not include a family curse that has apparently spanned generations. Co-written by sisters Maila and Maritza, this debut is a coming of age story full of heart and humor.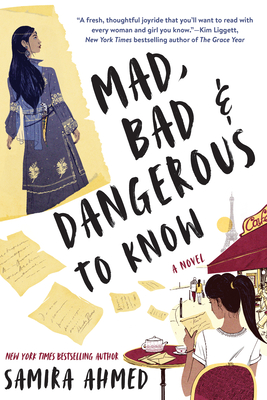 Mad, Bad & Dangerous to Know by Samira Ahmed
Includes: Different time periods, letters
Told in alternating narratives that bridge centuries, the latest novel from New York Times bestselling author Samira Ahmed traces the lives of two young women fighting to write their own stories and escape the pressure of cultural expectations in worlds too long defined by men. As one woman's long-forgotten life is uncovered, another's is transformed.
Illuminae (The Illuminae Files #1) by Amie Kaufman, Jay Kristoff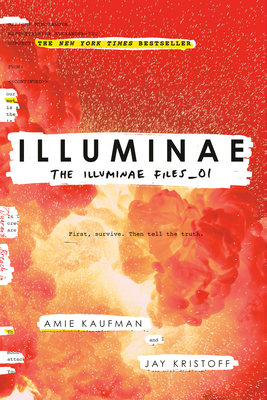 Includes: Online messages between spaceships, emails, military files, and interviews
Kady thought breaking up with Ezra was the worst thing she'd ever been through. That was before her planet was invaded. Now, Kady and Ezra are forced onto evacuating spaceships, with an enemy warship in hot pursuit. As Kady tires to uncover the truth of what's really going on, it's clear only one person can help her bring it all to light: Ezra. Told through a combination of hacked documents--including emails, schematics, military files, IMs, medical reports, interviews, and more-- Illuminae is the first book in an action packed trilogy about the price of truth and the courage of everyday heroes.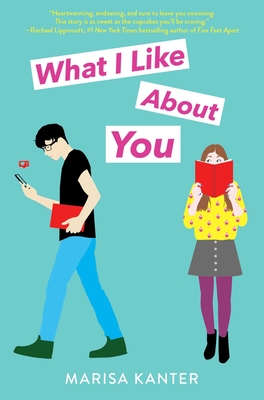 What I Like About You by Marisa Kanter
Includes: Secret online identities, texting
Can a love triangle have only two people in it? Online, it can...but in the real world, its more complicated. In this debut novel that's perfect for fans of Jenny Han and Morgan Matson, Marisa Kanter hilariously and poignantly explores what happens when internet friends turn into IRL crushes.
Follow us on social media for more book recommendations @thirdplacebooks and @thirdplacebookskids!