Submitted by
Nicole R
on August 17, 2021 - 6:28pm
Whether you're new to the romance genre or an old hat, chances are you've read and enjoyed a good love story at some point in your life. I love this genre for its timeless element of human connection and the happy escapism of a satisfying ending.
While the Romance genre has always been well read, it's currently enjoying a resurgence of popularity, with publishers recognizing the genre as more than a guilty pleasure. There are so many authors of diverse backgrounds to choose from it can almost be overwhelming. Good thing our staff has many romance readers who can help show you the way!
So what should be the next (or first) romance read for you?
Check out the list below, build your shopping list, and visit us online or in store for the third annual Bookstore Romance Day on August 21st! We even designed our very own Happily Ever After T-shirt so you can show off your Romance Reading pride :)
Written by Booksellers Danielle & Andrea
---
FOR NEW ROMANCE READERS
---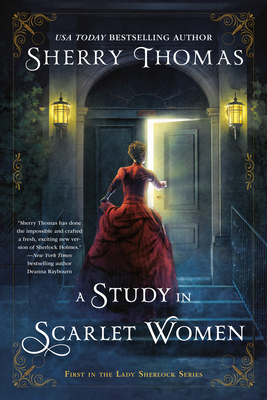 If You Like Historical Mystery…
Try A Study In Scarlet Women (The Lady Sherlock Series #1) by Sherry Thomas

Bookseller Andrea says: This is a fantastic series, full of deep intrigue and meticulous mysteries. There's a slow-burn tension between Charlotte Holmes and Lord Ingram that keeps you hooked through the duration of the series. This is a book that we shelve in our Mystery section, but it fulfills the requirements of a Romance too.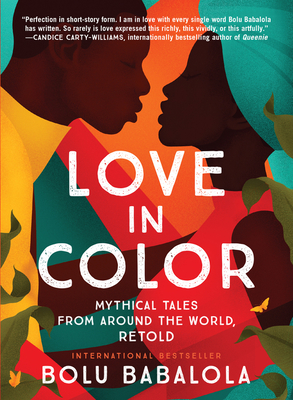 If You Like Short Story Collections…
Try Love in Color: Mythical Tales from Around the World, Retold by Bolu Babalola

Bookseller Danielle says: This collection of myths retold and reimagined is an excellent option for readers unfamiliar in the Romance genre. These stories follow the maxims of the genre: the central plot is about a romantic relationship and the story ends in a happy, satisfying way. Familiar stories like Pyramus and Thisbe, the 1,001 Nights (or Scherazade), and Nefertiti are modernized. Better yet, the women at the heart of the tales are empowered and masters of their own fates. Love in Color is bite-sized, hopeful reading perfect for a park bench or a beach towel.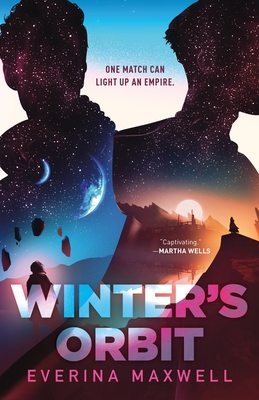 If You Like Space Operas…
Try Winter's Orbit by Everina Maxwell
Bookseller Nicole says: If you want something that will pull you in and be a great time, pick this one up, you'll thank me later. There's a nice balance between cute relationship moments and unraveling an interplanetary mystery full of political intrigue. Your heart is NOT ready for Prince Kiem and Count Jainan.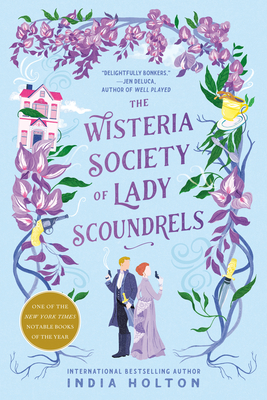 If You Like British Inspired Fantasy...
Try The Wisteria Society of Lady Scoundrels by India Holton
Bookseller Andrea says: India Holton's voice is incredibly clever, dropping amusing observations at rapid pace. Along with the strong voice, this innovative romance has flavors of Neil Gaiman but with the burn of unfulfilled sexual tension. Plus, the main characters are a Pirate and a Lady Scoundrel.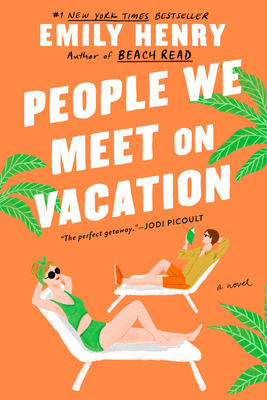 If You Like Literary Fiction...
Try People We Meet on Vacation by Emily Henry
Bookseller Emily says: Lots of us booksellers are passing this around, praising the feel-goodness of Emily Henry's newest romance, distinguishing it as the modern When Harry Met Sally. Alex and Poppy have such a good repertoire; the banter had me actually snorting. Through their summer trips and summer trips of your own, these two will keep you company and keep you laughing.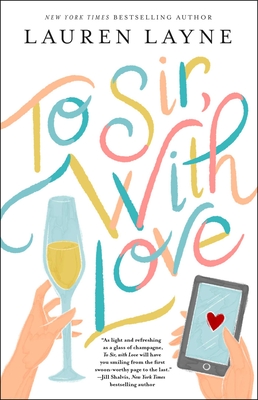 If You Like Chick-Lit…
Try To Sir, With Love by Lauren Layne
Bookseller Danielle says: This is a bubbly rom-com in the vein of You've Got Mail with a twist featuring modern app dating. There's a classic enemies-to-lovers plot and some delightful banter with Wall Street developer Sebastian and Gracie's mysterious online suitor, Sir. Gracie felt like heroines of the 90s: daydreamy but torn between pragmatism and passion. If you miss Marian Keyes and Sophie Kinsella, start with this new release from Lauren Layne and work backwards.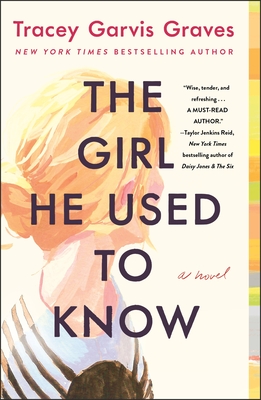 If You Like Coming-of-Age Fiction...
Try The Girl He Used to Know by Tracey Garvis Graves
Bookseller Andrea says: This neurodiverse novel is a coming-of-age tale that jumps back and forth from the main characters' college days and "present" (which for them is the early 2000s). The main heroine is on the spectrum and as she comes into herself, she learns to love, lose love, and find it again. This is a book that we shelve in our General Fiction section, but it fulfills the requirements of a Romance too. Many parts of this story hit deep emotional chords -- read it with a box of tissues.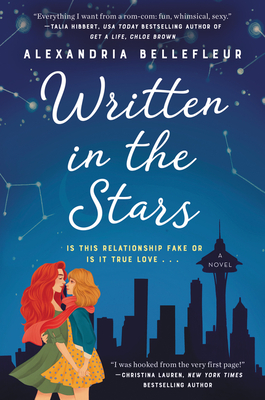 If You Like Local Settings…
Try Written in the Stars by Alexandria Bellefleur
Bookseller Javi says: This book is very queer and dear to the heart. With moments reminiscent of Pride and Prejudice (without being too similar), Written in the Stars is an opposites attract trope rom-com set in Seattle. Elle is sweet and passionate, a believer in all things astrology and magic, while Darcy is factual and passionate. Their first date is horrendous and awkward. But to get their families off their backs, they both agree to fake their relationship, just until they stop harassing them about their love lives. However, true feelings form... and the rest you'll just have to read! It is truly the lightest read and guaranteed to get you out of a reading slump.
---
FOR THE ROMANCE CONNOISSEUR
---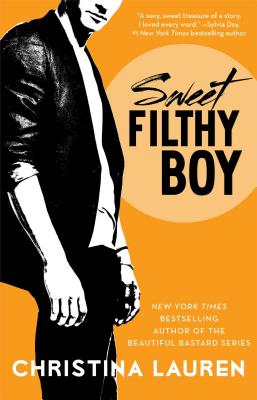 If You Like Erotica...
Try Sweet Filthy Boy by Christina Lauren
Bookseller Andrea says: This book starts out with a bang -- literally. It's a story of two strangers who meet in Vegas and drunkenly get married, yet there's so much more. After moving to Paris, the young couple has a lot to learn about both themselves and each other. Christina Lauren is a powerhouse Romance duo, and with their early series you get the special treat of some extremely steamy writing.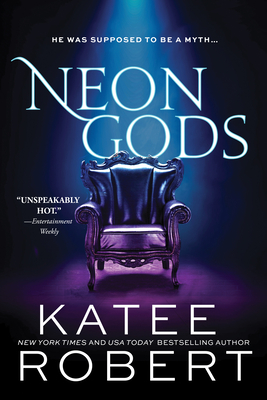 If You Like 50 Shades of Grey…
Try Neon Gods by Katee Robert
Bookseller Danielle says: This was the steamy retelling of the Greek myth of Hades and Persephone that I didn't know I needed. It's Lore Olympus crossed with The Sopranos. I love the contemporary twists and feminist revisions. Zeus is basically a crime mob boss who rules over the Thirteen: a council of gods and goddesses that dictate life inside Olympus. The story was fun and fresh, plus there's a bunch of excellent kinky, sex-positive moments between Persephone and Hades that made me, er, sweat.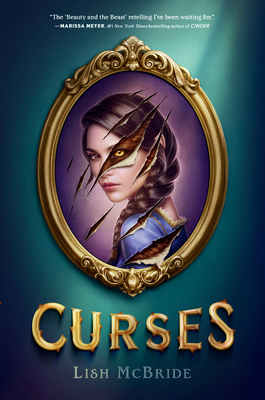 If You Like Scams and Heists…
Try Curses by Lish McBride
Bookseller Anje says: This YA novel will steal your heart like you stole that glittery nail polish at Target when you were a preteen. It's full of scoundrels who are hot and have big hearts. Ring me up as bananas instead of mangoes, baby, I'm yours.
I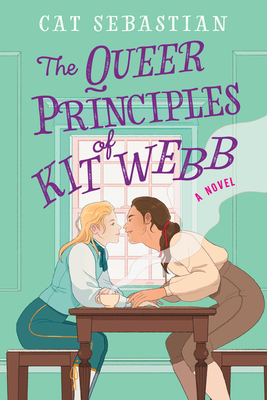 f You Like LGBQT+ Stories…
Try The Queer Principles of Kit Webb by Cat Sebastian
Bookseller Andrea says: Full of all the dash and verve you hope for in historical romance with a dandy aristocrat and ex-highway man as main characters. I loved the warmth and kindness, and the satisfying character and relationship development. Cat Sebastian shines for her ability to tell queer love stories joyfully and authentically in time a time period where most authors usually focus on their trauma.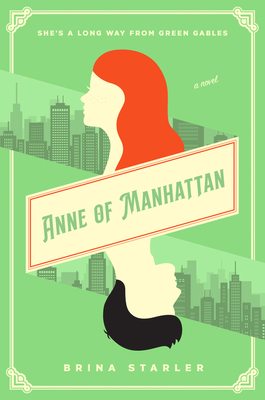 If You Like Retellings of Classics...
Try Anne of Manhattan by Brina Starler
Bookseller Katelynn says: This book is a lot of fun! Whether you're a fan of the classic Anne of Green Gables stories or not, you will fall head over heels for the modern Anne and Gilbert as they make their way in the big city and into new (or renewed?) relationships. Starler hits nicely on all of the timeless themes of love, family, and purpose that you might expect, but the steamy, diverse, funny threads that she weaves throughout the book are what really make it captivating and original.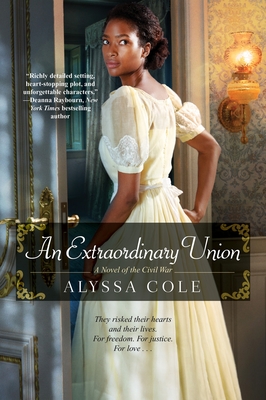 If You Like Authentic Historicals…
Try An Extraordinary Union by Alyssa Cole
Bookseller Andrea says: It took me a long time to pick up this book because of the trauma associated with the Civil War, yet Alyssa Cole gets it right and then some. The elements of espionage are exciting and the experience of the main character authentic. I appreciate Cole's ability to write a strong black female character and give her a happy ending in a time period where all the forces are against her.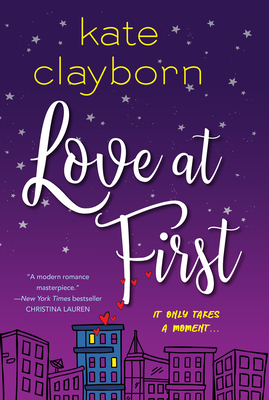 If You Like A Well-Rounded Cast of Characters…
Try Love at First by Kate Clayborn
Bookseller Claire says: I am a giddy, joyous, absolute mess over this book. Every single character is someone I want to meet and I stayed up well into Nora's golden hour of 4am just to stay with them for as long as possible. We've all felt loneliness more acutely over the past year, but like traveling to Stars Hollow or some other world filled with characters that you just know, this book made loneliness the furthest thing from my mind.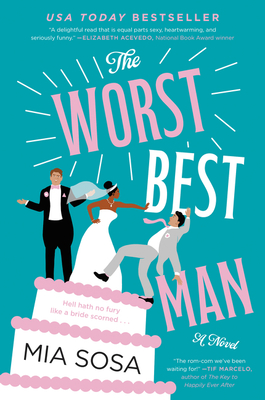 If You Like the Enemies to Lovers Trope…
Try The Worst Best Man by Mia Sosa
Bookseller Andrea says: So much of this book is absolutely spot on: the build of the main characters' chemistry, the inner and outer struggles of the heroine that keep her from happiness, and the intelligent, accessible humor. This is an enemies-to-lovers that is developed so naturally that nothing feels trite. Plus, the exploration of the main character's afro-Brazilian heritage was an awesome backdrop.
Make sure to follow us on Instagram, Twitter, and Facebook for more recommendations and if you're looking for the audiobook version of any of these titles, you can head to Libro.fm where you can get audiobooks while still supporting Third Place Books.