Submitted by
Erin
on May 2, 2020 - 4:05pm
With our stores closed and the future of social gatherings uncertain, our booksellers have been talking a lot about what it means to be a Third Place in the time of quarantine. For those unfamiliar, our name is derived from sociologist Ray Oldenberg, who proposed that every person needs three places: 1) your home, 2) your work or school, and 3) your community space. When only our first place is available in these times of unprecedented isolation, how do we recreate and re-envision that crucial third place? As a company that is literally defined by its role as a social gathering space, how do we find ways to bring that foundational role into our community's first places? Building on Eric's fantastic blog post a few days ago (check it out here), I wanted to weigh in on some concrete steps we're taking to reimagine what it means to be a community space in the time of quarantine.
For the last three years, our Seward Park location has been building a diverse and robust in-store book club program, with nine separate book clubs meeting in our store every month. Since the ramifications of the pandemic started to set in, we've had customers ask whether we could host the clubs virtually while social distancing guidelines are in place.
The first virtual meeting we hosted on Zoom took place last Monday for our Booze and Lasers Book Club. Booze and Lasers reads science fiction and fantasy books and, back in the Before-Times, our on-site bar would craft a custom cocktail (and mocktail!) based on each month's book selection. Without the booze component and unsure of how our community would feel about the loss of in-person connection, I was nervous about how the meeting would go. I shouldn't have been.
As attendees filtered into the Zoom session from the digital waiting room, regulars enthusiastically caught up with each other and shared stories of quarantine. One man had wanted to attend for years, but hadn't been able to make it until we moved online. Two attendees had recently moved out of state and were thrilled to be able to see everyone's faces again. Someone showed off her new baby to the group, born at the end of March as the pandemic settled in. While I hadn't read the book they were discussing (Dune is long, even for pandemic-reading, ok?), I was riveted by how seamlessly this group embraced their new, virtual third place. It wasn't the same, of course, but people are resilient when it comes to devising means of connection with each other. The group chatted for well over an hour and, when we all signed off, I felt reinvigorated and hopeful about our place in the future of our community.
If science fiction & fantasy aren't your jam, we've moved five other book clubs online as well. I've listed the available clubs for May, below, along with links to their pages, which offer a wealth of reading recommendations from our past selections. We'll continue to meet online until it's safe to reconvene the clubs in the store, and all clubs are free to join (registration is required to access the Zoom meeting info, links below). I encourage you to join us as we develop new understandings of what it means to be a Third Place in the time of quarantine.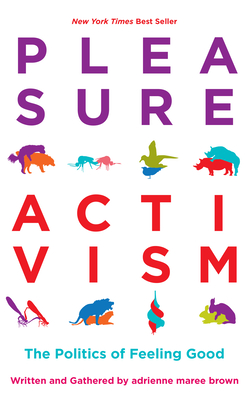 Reading Through It Wednesday, May 6 at 7pm
Our Reading Through It book club launched in 2016 after the election as a way for our community to come together and explore what it means to be an American, where we're going, and how we might fix our greatest problems. Originally hosted by our friends at The Seattle Review of Books and Seattle Weekly, our May meeting will be the first hosted by our incredible community news outlet The South Seattle Emerald. We'll be discussing Ibram X. Kendi's essential How to Be an Antiracist. If you don't have time to read Kendi's book, our June selection is Adrienne Maree Brown's Pleasure Activism: The Politics of Feeling Good. Register for the May 6 meeting here.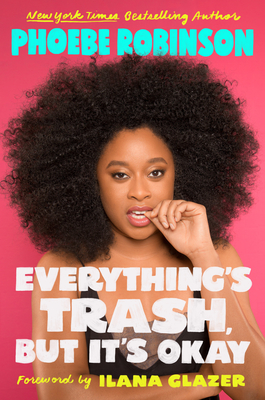 Black Lit Book Club Sunday, May 10 at 7pm
The Black Lit Book Club explores the works of Black authors from Africa and across the diaspora. Intended as a space where Black, Indigenous, and other people of color can come together, it's hosted by Isis of Sistah Scifi, an online community that highlights literature written by Black women. Isis has some extremely badass literary merch, which you can find here. For May, they'll be discussing the perfectly-timed Everything's Trash, But It's Okay by Phoebe Robinson. Register for the meeting here.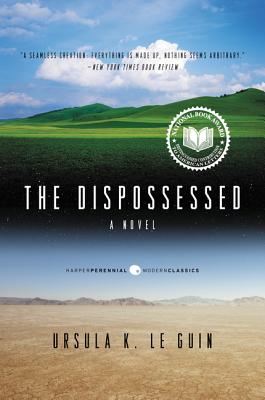 Booze and Lasers Book Club Monday, May 18 at 7pm
While the virtual meetings are BYOB, the discussion about Ursula K Le Guin's The Dispossessed is not one to be missed. Register for the meeting here.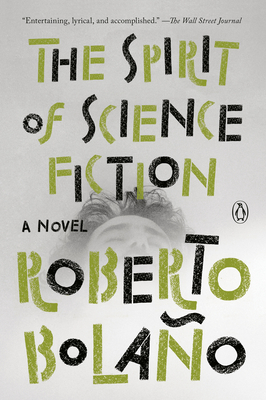 In Translation Book Club Tuesday, May 19 at 7pm
Launched at the beginning of 2020 (so, you know, about 30 years ago in Quarantine-Time), the In Translation Book Club reads and discusses translated books from around the globe. They'll be discussing The Spirit of Science Fiction by Roberto Bolaño, translated from the Spanish by Natasha Wimmer. Register for the meeting here.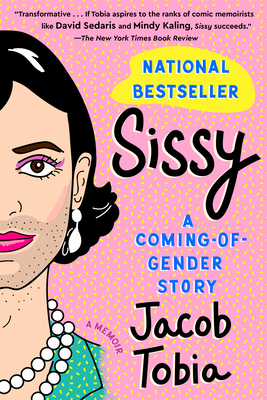 Queer Lit Book Club Wednesday, May 27 at 7pm
We'd been meaning to launch a Queer Lit Book Club for years and finally did so at the beginning of 2020 (one good thing to come out of this year, I suppose!). Our customers have been asking for a queer lit book club for years and, once we launched it at the beginning of 2020 (one good thing to come out of this year, I suppose!), our staff have been vying over who gets to host each month. Our May pick, Sissy: A Coming-of-Gender Story by Jacob Tobia, has been compared to comic memoirists like David Sedaris and Mindy Kaling by the New York Times Book Review, which sounds just about perfect for these anxious times. Register for the meeting here.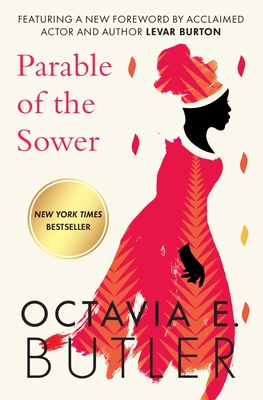 Social Justice Syllabus: Pages Against the Patriarchy Sunday, May 31 at 7pm
Our Social Justice Syllabus Book Club launched in 2017 as Kaepernick's Reading List, based on a New York Times article which described a list of books inspirational to quarterback Colin Kaepernick's rise to activism. In the second part of this series, Borders, we read fiction, nonfiction, and poetry about immigration, asylum, and borders. Our current series, Pages Against the Patriarchy, explores what patriarchy is, how it affects us, and asks the question: are there other ways of living? In May, we'll be discussing Octavia Butler's Parable of the Sower. Register for the meeting here.