Submitted by
mzimmerman
on June 27, 2020 - 1:50pm
Months ago, before Covid made a nuisance of itself, and kids left their houses for school, I got a call at the info desk from a local middle schooler. This child had a few questions to ask me for a school project.
I'm not sure what I expected -- maybe help finding books on a topic they were studying. I settled in. These unexpected conversations are my favorite part about working at a bookstore, and while I'm certainly not a tutor, I'm pretty confident in my ability to at least find the right book to send a middle schooler in the right direction.
I said, "go for it, how can I help?"
And this kid, this absolute hero, says, "how many books with LGBTQIA+ characters do you have in your bookstore?" To be clear, there was steel in their voice. They did not come to play.
Now, anyone who's been here can tell you, this is a big bookstore. I have absolutely no idea how many books we have with LGBTQIA+ characters in them. There's no way for me to look that information up.
I stumbled, equal parts surprised because this was not the line of questioning I was expecting, and completely stumped as to how to answer. I haltingly explained that I had no idea.
This conversation was off to a rough start.
"Okay," they said. "Do you have a section for books about queer issues?"
I was relieved. That is a question I can answer. I was so relieved, that I sort of over-explained our LGBTQIA+ Studies section, which is full of books about the spectrum of queer experiences. Then I remembered I was talking to a 13-year-old and added that we have a non-fiction section in our Young Adult department that is full of books about gender identity and sexuality, as well. It was not my most eloquent moment, but at least it was informative this time.
"Okay," they said, and I could hear that the next question was the big one, the challenge. "But if someone came in asking for fiction with queer characters what book would recommend?"
I was even more relieved. If that was the big question, it was smooth sailing from here on out. If I remember correctly, I recommended This is How You Lose the Time War, but there were a number of excellent contenders.
On the phone there was a very brief pause.
"Okay," they said, in a slightly conspiratorial tone this time. "But if I asked anyone working at your bookstore, do you think they'd have a ready answer?"
I could honestly answer that yeah, I think any of my coworkers would have a ready answer. I explained that many of us in the bookstore are queer ourselves, and our book recommendations reflect that.
As far as activism goes, it was a super boring answer. It's also not necessarily indicative of the realities of diversity in the publishing industry.
Unfortunately, because of the bustle in the bookstore, I was a little slow to figure out that these questions were designed to call out a publishing world that has continuously failed to reflect the diversity of human experience -- and because I was slow to figure that out, I couldn't engage with this middle schooler's questions in the way I wish I could have at the time.
If I'd had my wits about me at the time, I would have said this:
Because people like you have been asking questions just like yours, we've seen an explosion of diversity in the books that are getting published, and that's why I'm able to answer your questions fairly easily.
But we have a long way yet to go. White stories continue to take priority when it comes to marketing, and it's an ongoing battle to make sure that the representation we get is good, accurate representation.
We need to keep demanding accountability from everyone at all levels of the book industry to make sure that we all have the opportunity to be heard and seen in the media. Queer stories are valuable, and should be treated as such.
In other words: keep making phone calls! Don't let anyone get complacent! Also, high five whatever teacher gave you this assignment!
I also might have said something to the effect of rock on. What a wonderful phone call to get on a random Wednesday afternoon.
If you're looking for some LGBTQIA+ books to read, here are some recent gems: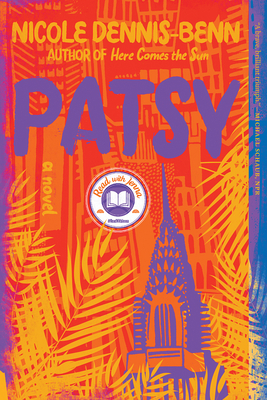 Patsy by Nicole Dennis-Benn
A young Jamaican woman named Patsy immigrates to the United States to follow her best friend turned lover -- even though it means leaving her young daughter, Tru behind. This book stretches across years as the two women, separately, struggle with their queerness and mental health, unaware that mother and daughter have so much in common. This is a beautiful book about finding your truth on your own terms, at any cost.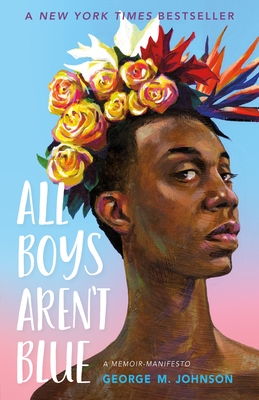 All Boys Aren't Blue by George M. Johnson
This Memoir-Manifesto is a collection of essays about growing up a queer Black man by journalist and activist George M. Johnson. It centers his experiences with race and gender, joy and pain as he grows up middle-class with a loving family in New Jersey. People who share his identities will find themselves in these stories, and those that don't will be galvanized to take action and accountability.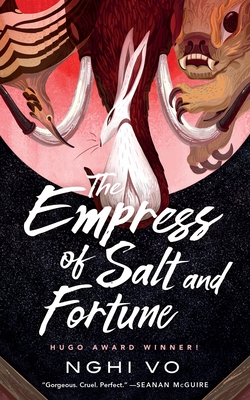 Empress of Salt and Fortune by Nghi Vo
Nonbinary Monk Chih is travelling around a fantasy world inspired by Imperial China, which has been isolated for many years, piecing together this country's history. In his travels, Chih interviews Rabbit, an elderly woman who was once a handmaiden to the empress. Rabbit knew the empress when she was only a young noble from the north, outcast and eventually exiled. Rabbit was her best friend and confidant and promises to tell Chih stories no one else knows about how she forged her own path. This book is about rage and rebellion and bending history to your will.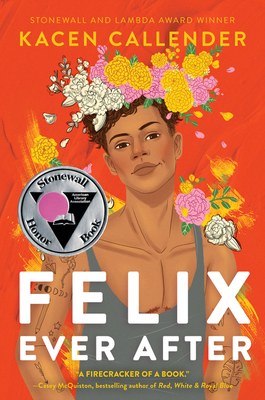 Felix Ever After by Kacen Callender
When pictures of who Felix was before he transitioned appear in the gallery of his summer art program, Felix decides to catfish the bully online for revenge. But revenge isn't the only thing on Felix's mind -- the competition to get an art scholarship for Brown is heating up, and his best friend Ezra is dating a new guy to Felix's dismay. Further, as this quest for revenge goes on, the better Felix is getting to know his bully and ultimately, himself. This book explores the ways trans people continue to question and explore their gender, even after transitioning, and the search for true authenticity -- and, of course, love.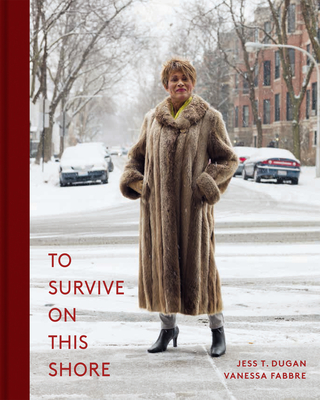 To Survive on this Shore by Jess T Dugan and Vanessa Fabbre
Jess Dugan and Vanessa Fabbre criss-crossed the country, photographing and interviewing older trans people, documenting their journeys and exploring the ways race, gender, sexuality, age and socio-economics intersect in their lives. This is a beautiful book full of wisdom and humanity.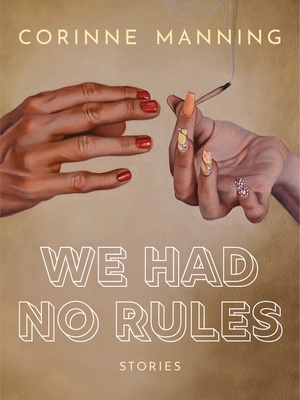 We Had No Rules by Corinne Manning
These are interconnected short stories about queerness and rules. The characters wrestle with the choice to assimilate or to rebel as they search for and also reject definition. It interrogates and resists modern queer respectability storylines, and revels a little bit in the messiness of life and love.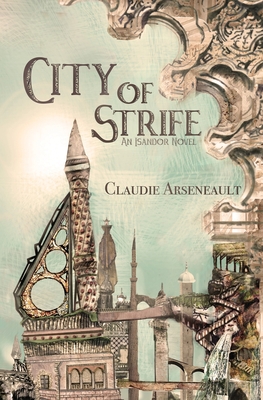 City of Strife by Claudie Arseneault
This is a fun, fast-paced fantasy, set in a city ruled by vicious merchant families. The families show off and vie for power, but make sure not to attract the attention of the brutal Myrian Empire. When the eye of the empire does land on them, nobles and commoners must band together to resist their power. It's fun, political high fantasy, and the whole cast is queer, including a spectrum of asexual and aromantic characters!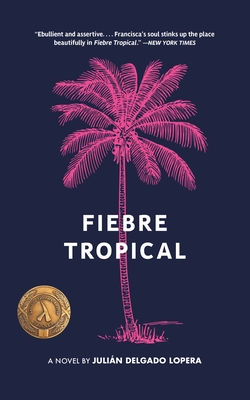 Fiebre Tropical by Juliana Delgado Lopera
A fifteen year old Colombian girl moves with her family to Miami, and is swept up in an unfamiliar evangelical religion. The congregation is obsessed with eternal life, but Francisca's struggling enough with her finite life to buy in. When the pastor's daughter Carmen makes a project out of Francisca, she realizes that her feelings for Carmen aren't entirely platonic. Francisca is hilarious, stubborn, and lonely, and this book reads as if she were talking to a close friend. It is funny and tragic, exploring the pitfalls of the American dream and coming of age.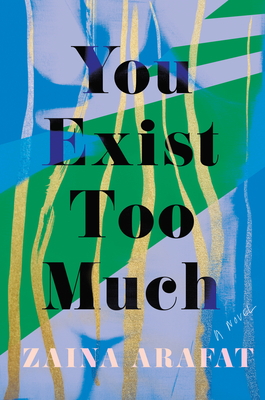 You Exist Too Much by Zaina Arafat
Following a disastrous breakup with her college roommate/secret lover, a Palastinian American woman checks herself into rehab for love addiction, where she reflects on her chaotic, bisexual search for love. This book follows the narrator from NYC, to rehab, to an MFA program in the midwest, and back to Brooklyn, while also remembering summers spent in Jordan with her conservative mother, who's approval she desperately seeks. This protagonist is caught between identities and desires, as she whirlwinds through her multicultural life.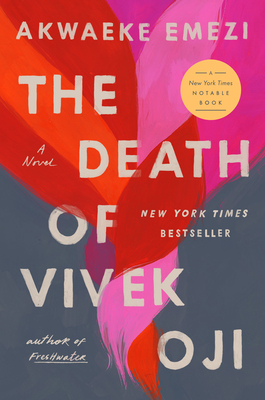 Death of Vivek Oji by Akwaeke Emezi
This is a bonus because it's not out yet, but I couldn't resist. Vivek Oji's story is told from every direction as we are given the pieces that lead up to his death. Set in middle-class Nigeria, Vivek Oji is a mysterious character in his own story as he slowly breaks away from the constricting gender identity and begins to live as himself -- with heartbreaking consequences. This vivid, haunting, ultimately hopeful novel is available August 4th, so add it to your TBR list!
That's the list, folks! What books are you reading for pride this year? Let us know in the comments or tweet us @thirdplacebooks, we always love to hear from you. Plus, you never know who needs these books! If you find a book you love, scream about it!
Happy pride everyone!