Submitted by
Nicole R
on February 7, 2021 - 5:11pm
I have always felt disconnected from the month of February. Yes, I know it's Black History Month and I need to take pride in my history. But for a long time I just couldn't see myself in the greatness of these heroes' legacy. It was a steep hill to climb. In school, the teachers would have us create projects, watch a film or two and decorate the room in an elaborate celebration of the heroes of African American History. The more they pushed this, the wider that distance became. I can remember that feeling lingering throughout high school and up until my early twenties. I celebrated my culture of course during those years but there was never a true connection to the history of it, until there was.
Moving to Seattle after graduating from college sent me into a spiral of deeply missing home. I needed something to shift my energy into a positive direction or I knew I would soon find myself back at home wallowing with nothing to show for the sacrifice of the move. Books are what kept me sane. Making my way through these stories kept my yearnings of home at ease. Talking about books with my parents and siblings was another way of connecting with them instead of just the repetitious "Hey how was your day?" Books lead me to ask more questions about myself.
Then came the work of James McBride, James Baldwin, Ta-Nehesi Coates and Isabel Wilkerson that began to set a change inside of me. I began to see my history, my grandparents and ancestors fight for freedom in America. I finally began to see myself. Through essays and narratives, these authors made room at the table for my story, ideas and experience. My life was no different than the authors that I vigorously studied. What made them even more intriguing was the fact that they had made a great deal of their lives through their art. I wanted to make something out of my life. These authors gave me permission to do just that. So, my connection to Black History month has felt differently for some years now. It only took a few artists to open my eyes to it.
---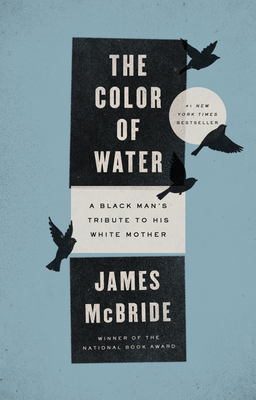 The Color of Water: A Black Man's Tribute to His White Mother by James McBride
New York Times bestselling author, James McBride, explores his mother's past, as well as his own upbringing and heritage, in a poignant and powerful debut, The Color Of Water: A Black Man's Tribute to His White Mother. The son of a black minister and a woman who would not admit she was white, James McBride grew up in orchestrated chaos with his eleven siblings in the poor, all-black projects of Red Hook, Brooklyn. As a young man, McBride saw his mother as a source of embarrassment, worry, and confusion--and reached thirty before he began to discover the truth about her early life and long-buried pain.
In The Color of Water, McBride retraces his mother's footsteps while also sharing candid recollections of his own experiences as a mixed-race child of poverty, his flirtations with drugs and violence, and his eventual self-realization and professional success. This story touches readers of all colors as a vivid portrait of growing up, a haunting meditation on race and identity, and a lyrical valentine to a mother from her son.
---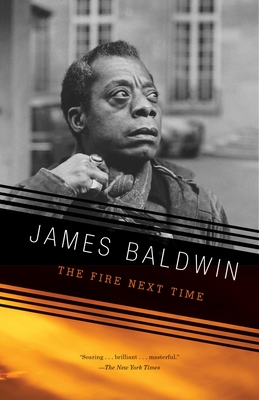 The Fire Next Time by James Baldwin
At once a powerful evocation of James Baldwin's early life in Harlem and a disturbing examination of the consequences of racial injustice, the book is an intensely personal and provocative document from the iconic author of If Beale Street Could Talk and Go Tell It on the Mountain.
It consists of two letters, written on the occasion of the centennial of the Emancipation Proclamation, that exhort Americans, both black and white, to attack the terrible legacy of racism.
---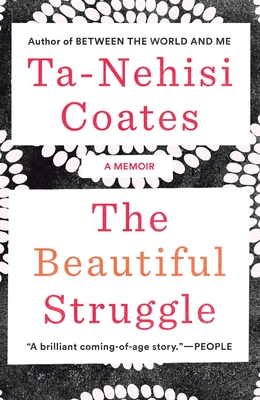 The Beautiful Struggle: A Memoir by Ta-Nehisi Coates
An exceptional father-son story from the National Book Award-winning author of Between the World and Me about the reality that tests us, the myths that sustain us, and the love that saves us. The Beautiful Struggle follows the divergent paths of Ta-Nehisi and his siblings through a turbulent period, and their father's steadfast efforts to keep them whole in a world that seemed bent on their destruction.
With a remarkable ability to reimagine both the lost world of his father's generation and the terrors and wonders of his own youth, Coates offers readers a small and beautiful epic about boys trying to become men in black America and beyond.
---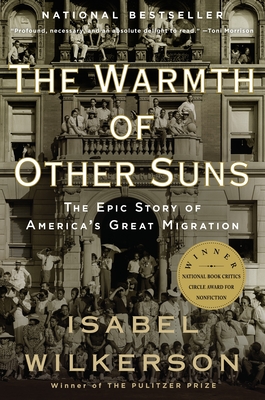 The Warmth of Other Suns: The Epic Story of America's Great Migration by Isabel Wilkerson
In this epic, beautifully written masterwork, Pulitzer Prize-winning author Isabel Wilkerson chronicles one of the great untold stories of American history: the decades-long migration of black citizens who fled the South for northern and western cities, in search of a better life.
From 1915 to 1970, this exodus of almost six million people changed the face of America. Wilkerson compares this epic migration to the migrations of other peoples in history. She interviewed more than a thousand people, and gained access to new data and official records, to write this definitive and vividly dramatic account of how these American journeys unfolded, altering our cities, our country, and ourselves. This book is destined to become a classic.
---