Submitted by
Erin
on January 21, 2018 - 6:46pm
Is the novel really dead? Or is the novel actually still alive but in the witness protection program, living in Sacramento and working in project management desperately trying to avoid whoever wants to kill it. OR is the novel just undead. A zombie novel. That's a thing. Maybe it's all just a useful cliche for book bloggers to use when introducing a post about novels. Whatever your opinion on the subject, welcome to our newest feature "The Novel Is Undead" where we tell you all about our new favorite novels.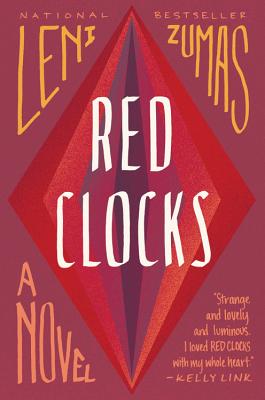 Red Clocks by Leni Zumas
This is a lightning rod of a novel: a little bit ripped-from-the-headlines, a little bit dystopian, all sharp and adroitly drawn angles. Each of the book's characters and storylines are riveting and perfectly balanced, keeping the reader engaged throughout. Zumas's speculations paint a near future that feels extremely possible, making this a discomfiting but necessary read. -Wes
Five women. One question. What is a woman for?
In this ferociously imaginative novel, abortion is once again illegal in America, in-vitro fertilization is banned, and the Personhood Amendment grants rights of life, liberty, and property to every embryo. In a small Oregon fishing town, five very different women navigate these new barriers alongside age-old questions surrounding motherhood, identity, and freedom.
Ro, a single high-school teacher, is trying to have a baby on her own, while also writing a biography of Eivor, a little-known 19th-century female polar explorer. Susan is a frustrated mother of two, trapped in a crumbling marriage. Mattie is the adopted daughter of doting parents and one of Ro's best students, who finds herself pregnant with nowhere to turn. And Gin is the gifted, forest-dwelling herbalist, or "mender," who brings all their fates together when she's arrested and put on trial in a frenzied modern-day witch hunt.
Red Clocks is at once a riveting drama, whose mysteries unfold with magnetic energy, and a shattering novel of ideas. In the vein of Margaret Atwood and Eileen Myles, Leni Zumas fearlessly explores the contours of female experience, evoking The Handmaid's Tale for a new millennium. This is a story of resilience, transformation, and hope in tumultuous-even frightening-times.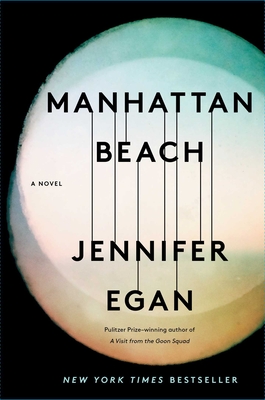 Manhattan Beach by Jennifer Egan
Miles (and decades) away from the unconventional style of A Visit to the Goon Squad, Egan takes a chance on historical fiction and manages to create a beautifully-lush and character-driven story centered around WWII-era New York City. The most compelling voice belongs to a young and ambitious woman new to the once male-dominated workforce, and her story of navigation through a life of newfound independence will cause any reader to root for her survival in a world consistently telling her "no." -Sarah C.
Anna Kerrigan, nearly twelve years old, accompanies her father to visit Dexter Styles, a man who, she gleans, is crucial to the survival of her father and her family. She is mesmerized by the sea beyond the house and by some charged mystery between the two men.
Years later, her father has disappeared and the country is at war. Anna works at the Brooklyn Naval Yard, where women are allowed to hold jobs that once belonged to men, now soldiers abroad. She becomes the first female diver, the most dangerous and exclusive of occupations, repairing the ships that will help America win the war. One evening at a nightclub, she meets Dexter Styles again, and begins to understand the complexity of her father's life, the reasons he might have vanished.
With the atmosphere of a noir thriller, Egan's first historical novel follows Anna and Styles into a world populated by gangsters, sailors, divers, bankers, and union men. Manhattan Beach is a deft, dazzling, propulsive exploration of a transformative moment in the lives and identities of women and men, of America and the world. It is a magnificent novel by the author of A Visit from the Goon Squad, one of the great writers of our time.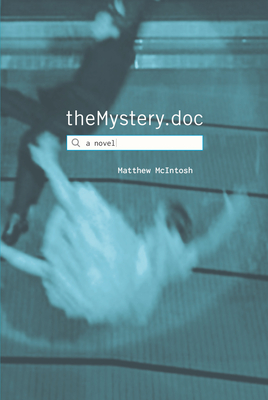 theMystery.doc by Matthew McIntosh
This isn't a book-- it is an experience! The story told here feels like it could not have been communicated in any other way. It is surprisingly intimate and personal. I felt like these could have been my memories, my photographs, my dreams and experiences. I found it deeply moving and affecting. -Robert
Funny, highly inventive, and deeply moving, theMystery.doc is a vast, shapeshifting literary novel that reads like a page-turner. It's a comedy, a tragedy, a big book about America. It's unlike anything you've read before.
Rooted in the western United States in the decade post-9/11, the book follows a young writer and his wife as he attempts to write the follow-up to his first novel, searching for a form that will express the world as it has become, even as it continually shifts all around him. Pop-up ads, search results, web chats, snippets of conversation, lines of code, and film and television stills mix with alchemical manuscripts, classical works of literature--and the story of a man who wakes up one morning without any memory of who he is, his only clue a single blank document on his computer called themystery.doc. From text messages to The Divine Comedy, first love to artificial intelligence, the book explores what makes us human--the stories we tell, the memories we hold on to, the memories we lose--and the relationships that give our lives meaning.
Part love story, part memoir, part documentary, part existential whodunit, theMystery.doc is a modern epic about the quest to find something lasting in a world where everything--and everyone--is in danger of slipping away.