Submitted by
Erin
on May 5, 2020 - 9:46am
Christina and Michael are both big mystery readers and here have formed a dynamic duo to bring you some fresh recommendations! Maybe you have extra time to read these days - or maybe you need something wholly engaging to de-stress from another difficult day.
---
Michael:
I have been reading mysteries for most of my adult life. I read them less for the "who dun it" than for a sense of character, and a sense of place. The best mystery writers seem to nail this better than most other writers. I seem to be drawn to the loner, the outsider, the one who by necessity is a close observer. I have also been drawn to series, multiple entries featuring the same main character, but not just to encounter that character again. I have never been much of a fan of those books that are just another outing for the sleuth, no matter how well written. John D. MacDonald or Simenon come to mind (Christina: shots fired!). I want to see growth in my detective, wisdom gained, love lost-- in short, movement.
One of the first series I read that gave me that satisfaction of movement were the Dave Brandstetter mysteries of Joseph Hansen. Written in the seventies, they feature a wealthy gay insurance adjuster. Over the course of the novels Brandstetter takes a lover, loses a lover, ages and ultimately dies. These novels spoiled me. Unfortunately they are all out of print. Since then some of my favorites have been the Harry Bosch books of Michael Connelly, the Dave Robicheaux mysteries by James Lee Burke and the Easy Rawlins books by Walter Mosley, to mention a few.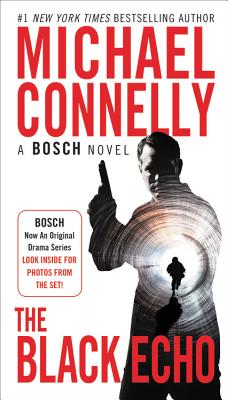 Michael Connelly has penned more than 20 Bosch novels and for me a lot of the pleasure in addition to fine writing comes from experiencing Bosch as he ages. He begins in Black Echo, investigating a bank robbery. Around 40 in the first book, he is now retired from the police dept. and is doing freelance work. Watching Bosch (who is roughly my age) move through his life, dealing with the indignities of aging (in his case a bum knee) has been rewarding to say the least.
---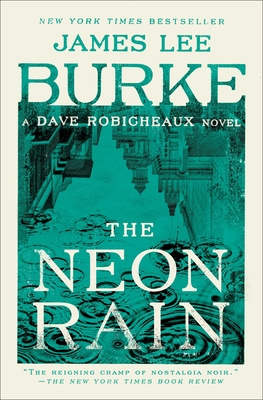 James Lee Burke created Dave Robicheaux as a newly sober very damaged character who makes his debut in Neon Rain; he grows with each book and finds more meaning in his life. The early novels in the Dave Robicheaux series are raw and violent as Dave fights his demons as well as the bad guys. I found the books got a bit soft when he fell in love and moved to the bayou. I'm glad I stuck with them as they picked up steam. No spoiler alerts here!
---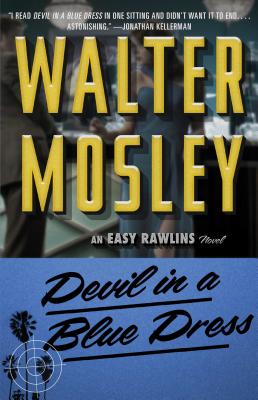 The LA of Easy Rawlins is like a parallel universe. The black experience of the city in the late 40s is virtually unknown to a white reader. Walter Mosley's Easy Rawlins lives by his own beautiful moral code. He knows that there will be no help from the white, corrupt power structure. I am left with the feeling that not that much has changed in 50+ years. Reading these books in order, while not wholly necessary, is rewarding. Devil in a Blue Dress is the first in this series and there is also an excellent movie adaptation starring Denzel Washington.
---
Christina:
Someone once described the allure of mystery writing to me as "interesting people going interesting places and doing interesting things". Not wrong, but that underestimates reader and writer. Like Michael, I love it when a good mystery uses the constraints of the genre to explore the darker parts of society living within and among the familiar, or to show us a person's growth and change in the face of conflict.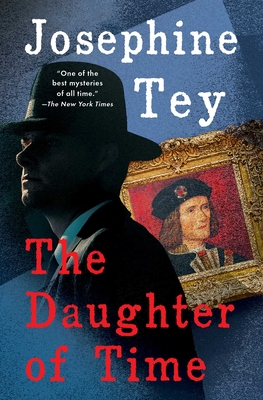 In the case of Josephine Tey's A Daughter of Time, the crime is hundreds of years old, all the witnesses are dead, and in fact - who's to say a crime occurred at all? This is an engaging mystery that prods at the power of assumptions and myth. Scotland Yard detective Alan Grant is laid up with a broken leg, restless and bored. A well-meaning friend brings him a pile of books and magazines, most of which he scornfully discards, but a monograph on Richard II sticks. His methodical, relentless mind is determined to find a way to reconcile Richard III's gentle-seeming face with the allegation that he murdered his two nephews to secure the throne.
A mystery solved entirely from within one room - with the help of friends and a put-upon sergeant, all sent running after obscure books and research. (See, staying inside isn't necessarily boring.) Josephine Tey was a Scottish writer and playwright, and a contemporary of Dorothy Sayers and Agatha Christie. She wrote many books in her detective series featuring Grant, all guaranteed to satisfy anyone who loves English mysteries. You can read them in any order - Daughter of Time is merely my favorite.
---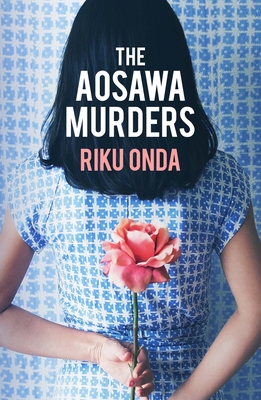 Bitter Lemon Press is a small crime-writing press that publishes really interesting stuff from all around the world and The Aosawa Murders is their first book from Riku Onda. Not a series, but a treat for anyone looking for a great new noir novel. Seventeen people die of cyanide poisoning at a birthday party celebrating three generations of a prominent local family in a small seaside town in 1960s Japan. Ten years later, people associated with the crime have begun to die mysteriously. The story here is told in first person interviews and official documents, some from the time of the incident and some from the present day. The tension grows with every piece of new information.
As the reader, it's a thrill to be led by the nose into suspecting one person then another, first trusting and then questioning everything you know so far; even more fun to have your own unconscious motives and assumptions revealed to you in such a sly and winking way, as you try to understand the hidden, dark core of something so horrific. Of course, it might turn out to be something quite familiar - something you recognize even within yourself.
---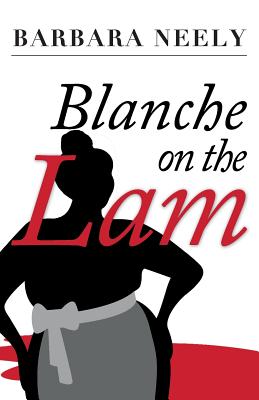 Barbara Neely's series of mysteries featuring Blanche White have just been reprinted by Cutting Edge Press. The first book, Blanche on the Lam, introduces Blanche: a middle aged African-American woman and single parent who takes no guff from anyone. She's just in a little trouble for writing bad checks; on the run from the law, she takes work with a rich white family as a maid. She's too keen an observer of people not to notice that something is rotten here from the start and her instincts prove out. These books are well-written, imaginative, and relate issues of race, sex, and class bluntly and with biting humor. Once you read the first book, you'll never forget Blanche. As the series goes on, we see her learn more about herself as her amateur detecting puts her in situations that demand bitterly difficult moral decisions, and pull her between family and her own desires. (Michael: Ooh! I loved Blanche on the Lam. I read it about a hundred years ago. You probably weren't even born then. Christina: Probably...not, haha.)*
A long time prison activist as well as an accomplished writer (her books won many awards!), Neely died in March of this year and was named a Grand Master by the Mystery Writers of America, rightfully taking her place alongside writers like Sue Grafton and James M. Cain.
---
While mysteries are often given short shrift as mindless escape, during this perilous time they can give us mindful escape the way the best books do. Tell us: what do you love most about mysteries? What long-running series have captured your heart and mind?
* Blanche on the Lam was published in 1992 and Christina is glad to claim being a child of the late 80s - phew.