Submitted by
Erin
on April 4, 2018 - 2:46pm
Libro.fm is our new favorite thing at Third Place Books. Never heard of it? Allow me to enlighten you. Libro.fm is an audio book platform that supports your local independent bookstore. Libro.fm works like other similar companies (er...Audible) including convenience and a massive catalog. You can either sign up for a membership that gives one credit for the audiobook of your choice every month, plus 30% off other purchases; or you can skip the membership and just buy the books ala carte. That's an especially good option if you're a bit of a slow listener. Just download the app to your phone and start browsing. Whichever way you try it, the money you spend with Libro.fm supports us, your favorite bricks and mortar bookstore!
And to really tempt you, Libro.fm is offering five free audiobooks on Independent Bookstore Day, April 28th. All you have to do is create an account. That's right, 5 free books! Head over to Libro.fm to sign up. I you are interested in the monthly membership, your first month is only 99cents! Or skip the membership for now and you'll still get your five free books on Independent Bookstore Day. And hey, you might need the listening material if you plan to take on our famous Seattle Independent Bookstore Day Challenge.
***
Emily has become particularly enamored of Libro.fm. Read on for why she loves it, and which books are her favorites:
I've fallen for audio books as a solution to a vexing problem: I don't have a whole separate life just for reading. I dabbled in the past, but the cumbersome CDs and player meant only listening on long car trips. Now I download them to my phone and devour them during my commute, on flights, and while doing housework. Yay technology!
I've assembled a few tips from my recent conversion.
My taste in audiobooks diverts a bit from my paper book preferences. In paper form I read primarily literary fiction, but I find tracking large casts of characters and nonlinear plots more difficult with audiobooks. I save the complex fiction for longer, focus-friendly car trips or flights, and I stick with nonfiction and simpler tales in shorter windows.
Noise-canceling headphones diminish bus rumbles and conversations, keep me focused, and defend against interruption when reading in public.
The reader's speed is adjustable. I've found that 1.25x works best for me; the standard speed allows my mind to drift a bit too much. My friend listens at 2x speed, which I find mind-boggling, but he has no problem keeping pace. Note that the run times listed are at standard speed; your mileage may vary.
The reader makes a huge difference. You'll be spending a lot of time with this voice, so take advantage of free samples before you commit!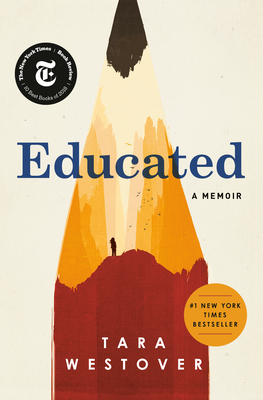 Educated by Tara Westover
nonfiction
narrated by Julia Whalen
12 hours 9 minutes
Wow. What a ride. It's astounding that Westover lived to tell the story of her escape from a childhood of neglect and casual violence. Articulate and introspective, she gradually broke the psychological hold of her mentally ill father and discovered the world outside her Idaho mountain home, where schools and modern medicine were not considered instruments of the Illuminati.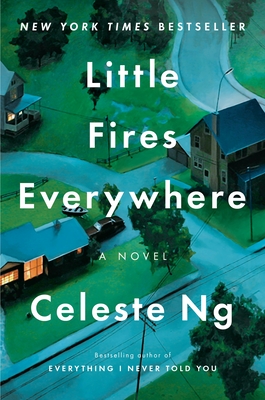 Little Fires Everywhere by Celeste Ng
narrated by Jennifer Lim
fiction
11 hours 26 minutes
Set in an idyllic Cleveland suburb, this thought-provoking novel contrasts the lives of rootless, unconventional Mia and stable, rule-following Elena. As their lives intertwine, their five teenage children see the way the other half lives and explore new facets of their identities. Full of meaty topics, it is ripe for book club discussion.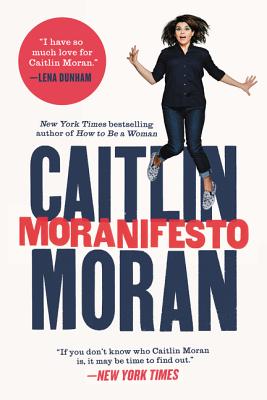 Moranifesto by Caitlin Moran
narrated by Joanna Neary
nonfiction
10 hours 32 minutes
This collection of Moran's columns from the London Times fit perfectly into my 30-minute commute. Her incisive short pieces range from poignant to hilarious, outlining injustices and silliness in our strange modern world.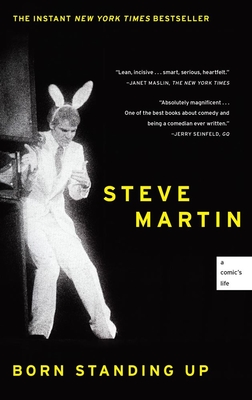 Born Standing Up: A Comic's Life by Steve Martin
narrated by the author
nonfiction
4 hours 3 minutes
This short, funny, heartwarming memoir outlines Martin's personal and comic evolution from his first job at Knotts Berry Farm all the way to Saturday Night Live. Learn about the sources of all that silliness!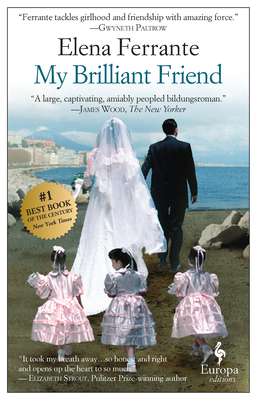 My Brilliant Friend by Elena Ferrante
translated from Italian by Ann Goldstein
narrated by Hillary Huber
fiction
12 hours 37 minutes
The first of four immensely popular Neapolitan Novels, this story follows two girlfriends from their first elementary school encounter in the 1950s into their teen years. Raised in a poor neighborhood on the outskirts of Naples, the girls compete, protect each other, and aspire to wealth and fame. A TV series based on the books begins production this summer and will eventually air on HBO.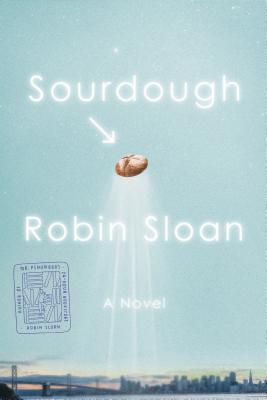 Sourdough by Robin Sloan
Narrated by Therese Plummer
Fiction
6 hours 47 minutes
This tale had me smiling and chuckling through my whole bus ride, head back and eyes closed on the bus. A young computer programmer from Michigan, happy at her first job after college, is recruited by a tech firm in San Francisco and abandons her comfortable life. After a few months of eating nutritional food-substitute slurry and working obscene hours, she discovers a restaurant that makes the only food her stressed-out stomach can handle. When it folds, she is gifted a batch of sourdough starter and learns to bake, full of wonder at her creations.