Submitted by
Nicole R
on December 8, 2021 - 3:25pm
The holidays are in full swing folks! To help with your gift shopping needs, we've got some great recommendations for books related to beloved fandoms - such as The Office, Bridgerton, Star Wars, Dungeons & Dragons, and lots more. So if you need a gift for someone and all you know about them is that they are a dedicated fan of a certain TV Show/Movie/Game, we've got all sorts of media tie-in books that will make the perfect present. Check out the books below and we hope this makes your holiday shopping a little easier.
---
Media Tie-In Cookbooks
---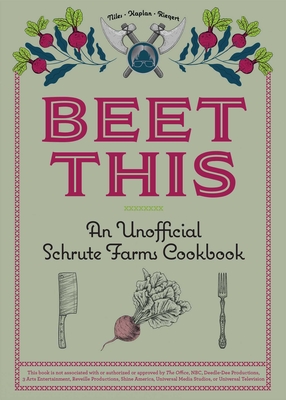 Beet This: An Unofficial Schrute Farms Cookbook by Tyanni Niles, Sam Kaplan, Keith Riegert
Media Tie-In: The Office
Price: $17.95
Settle in for a stay at Schrute Farms Bed & Breakfast with this hilarious unofficial cookbook featuring rustic, beet-heavy recipes that Mental Floss calls, "the perfect treat for any mega fans of The Office"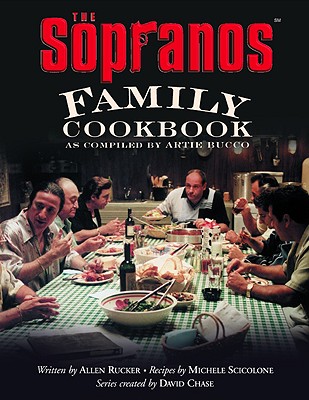 The Sopranos Family Cookbook: As Compiled by Artie Bucco by Artie Bucco, Allen Rucker, Michele Scicolone, David Chase
Media Tie-In: The Sopranos
Price: $27.00
Nuovo Vesuvio. The "family" restaurant, redefined. Home to the finest in Napolitan' cuisine and Essex County's best kept secret. Now Artie Bucco, la cucina's master chef and your personal host, invites you to a special feast...with a little help from his friends. From arancini to zabaglione, from baccala to Quail Sinatra-style, Artie Bucco and his guests, the Sopranos and their associates, offer food lovers one hundred Avellinese-style recipes and valuable preparation tips.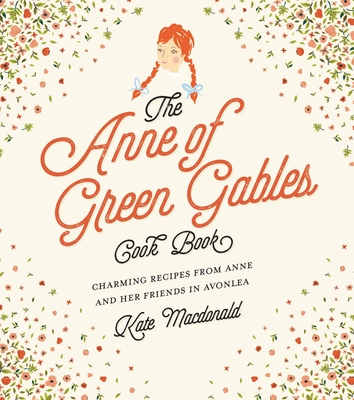 The Anne of Green Gables Cookbook: Charming Recipes from Anne and Her Friends in Avonlea by Kate Macdonald, L.M. Montgomery
Media Tie-In: The Sopranos
Price: $27.00

Join Anne Shirley and her friends in Avonlea with charming recipes for delightful teatime snacks, mains, desserts, and more in The Anne of Green Gables Cookbook, a recipe collection inspired by L.M. Montgomery's famous children's book series, Anne of Green Gables.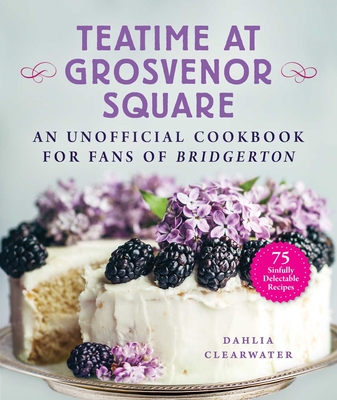 Teatime at Grosvenor Square: An Unofficial Cookbook for Fans of Bridgerton by Dahlia Clearwater
Media Tie-In: Bridgerton
Price: $19.99
Delightful food and drink recipes inspired by Netflix's hit show Bridgerton and Julia Quinn's bestselling novels. Finger sandwiches, pastries, roasts, desserts, cocktails, and more! Teatime at Grosvenor Square brings you 75 tempting recipes inspired by those candy-colored treats and opulent feasts.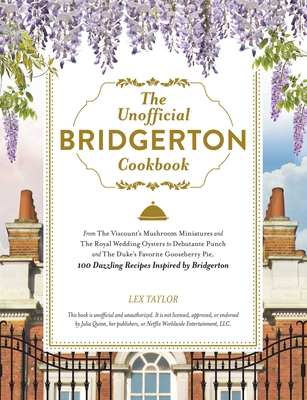 The Unofficial Bridgerton Cookbook: 100 Dazzling Recipes Inspired by Bridgerton by Lex Taylor
Media Tie-In: Bridgerton
Price: $21.99
Dine like the lords and ladies and bring the high society meals and treats home with these 100 delicious recipes inspired by Netflix's binge-worthy series—Bridgerton. Blue satin ball gowns, chocolates and high tea, five course meals with family, scandal, and romance. And while you might not be able to score the jewels and frocks of the Bridgertons and the Featheringtons, you can still eat like them with The Unofficial Bridgerton Cookbook.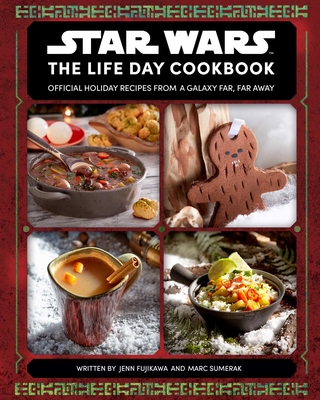 Star Wars: The Life Day Cookbook: Official Holiday Recipes From a Galaxy Far, Far Away by Jenn Fujikawa, Marc Sumerak
Media Tie-In: Star Wars
Price: $24.99
Celebrate every Wookiee's favorite holiday—Life Day—with this collection of 50 recipes and crafts inspired by the galaxy's holiday traditions! In this follow-up to Star Wars: Galaxy's Edge: The Official Black Spire Outpost Cookbook, the acclaimed chef Strono "Cookie" Tuggs returns to bring you authentic Life Day recipes from the Wookiee homeworld of Kashyyyk.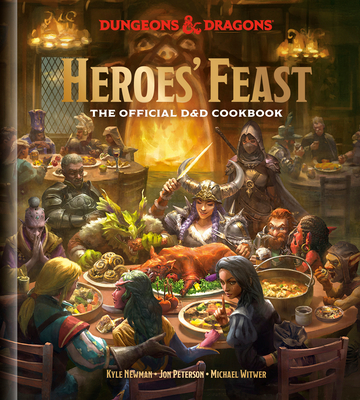 Heroes' Feast (Dungeons & Dragons): The Official D&D Cookbook by Kyle Newman, Jon Peterson, Michael Witwer, Official Dungeons & Dragons Licensed
Media Tie-In: Dungeons & Dragons
Price: $35.00
From the D&D experts behind Dungeons & Dragons Art & Arcana comes a cookbook that invites fantasy lovers to celebrate the unique culinary creations and traditions of their favorite fictional cultures. With this book, you can prepare dishes delicate enough to dine like elves and their drow cousins or hearty enough to feast like a dwarven clan or an orcish horde.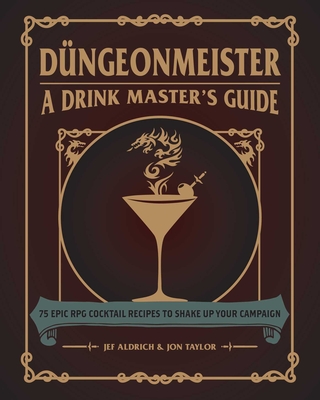 Düngeonmeister: 75 Epic RPG Cocktail Recipes to Shake Up Your Campaign by Jef Aldrich, Jon Taylor
Media Tie-In: Dungeons and Dragons/RPG
Price: $15.99
Celebrate your campaigns and conquests with these 75 fun, RPG-inspired cocktail recipes your whole gaming group will love! Featuring fantasy-themed libations from the boozy Dragon the Beach and a Potion of Strength to a sneaky Stealth Check shot and a Never Split the Party Punch, you'll keep spirits high and your friends happy during your next dungeon-crawling tabletop adventure.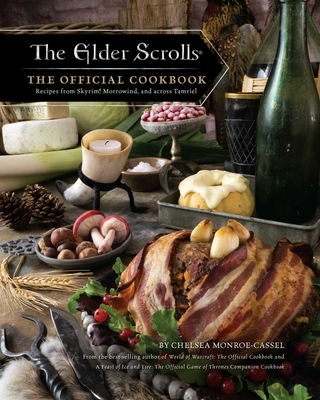 The Elder Scrolls: The Official Cookbook by Chelsea Monroe-Cassel
Media Tie-In: The Elder Scrolls Video Game
Price: $35.00
Feast on all of the delicious dishes found in Skyrim, Morrowind, and all of Tamriel in this beautifully crafted cookbook based on the award-winning Elder Scrolls game series. Immerse yourself in the diverse cuisines of the Nords, Bosmer, Khajit, and beyond with these recipes inspired by food found in the Old Kingdom, across Tamriel, and more. With over sixty delicious recipes for fan-favorite recipes including Apple Cabbage Stew, Sunlight Souffle, Sweetrolls, and more.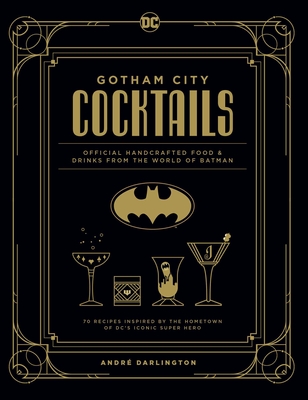 Gotham City Cocktails: Official Handcrafted Food & Drinks From the World of Batman by André Darlington, Ted Thomas (Photographs by)
Media Tie-In: DC Batman
Price: $24.99
Based on the colorful heroes, villains, and locations of Gotham City, this compendium of delectably enticing cocktails takes readers on a trip through the home of the Dark Knight. Featuring a collection of sophisticated libations, this unique book contains seventy recipes for delicious handcrafted cocktails, as well as a curated selection of tasteful bar bites to pair with the beverages.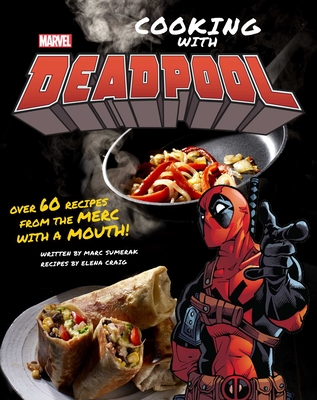 Marvel Comics: Cooking with Deadpool by Marc Sumerak, Elena Craig
Media Tie-In: Marvel/Deadpool
Price: $29.99
Deadpool brings his inimitable style, foul-mouthed humor, and notorious skill with a blade to the kitchen in this hilarious take on a traditional cookbook, featuring classic recipes with a Deadpool spin and a whole lotta chimichangas.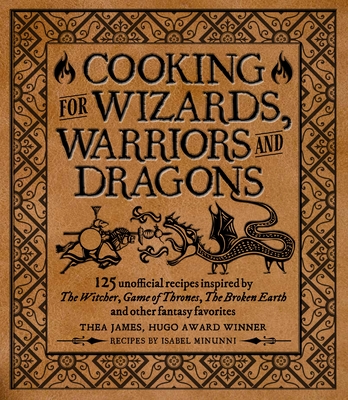 Cooking for Wizards, Warriors and Dragons: 125 unofficial recipes inspired by The Witcher, Game of Thrones, The Broken Earth and other fantasy favorites by Thea James, Isabel Minunni, Tim Foley (Illustrator)
Media Tie-In: Fantasy series fandoms
Price: $22.99
100+ Spell-Binding Recipes Inspired by Diverse Fantasy Worlds, including: Andrzej Sapkowski's The Witcher, N.K. Jemisin's Broken Earth Trilogy, Robert Jordan's The Wheel of Time, Tomi Adeyemi's Legacy of Orïsha, Patrick Rothfuss's The Kingkiller Chronicle, Tamora Pierce's Song of the Lioness, and many more.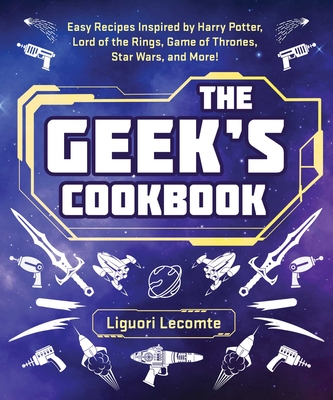 The Geek's Cookbook: Easy Recipes Inspired by Harry Potter, Lord of the Rings, Game of Thrones, Star Wars, and More! by Liguori Lecomte
Media Tie-In: Science Fiction Fandoms
Price: $13.99
Geeks, nerds, dorks, unite. Here is the gift you—and your families—have been waiting for—recipes for superfans of Game of Thrones, The Big Bang Theory, Star Wars, Harry Potter, and more! Minecraft Cookies! Sam Gangee Stew with Nasty Fries and Lembas! Skywalker Verrine! The Geek's Cookbook is the fun and easy geeky recipe book with dishes from all your favorite shows, movies, and video games!
---
Other Media Tie-In Books
---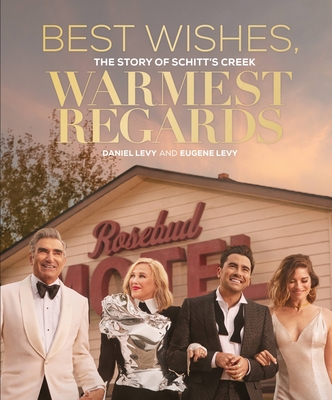 Best Wishes, Warmest Regards: The Story of Schitt's Creek by Daniel Levy, Eugene Levy
Media Tie-In: Schitt's Creek
Price: $40.00
This beautifully produced, keepsake coffee-table book is the ultimate celebration of the series, the town, the characters, and the state of mind that is Schitt's Creek. Capturing the essence and alchemy of all six seasons of what is now considered to be one of the most groundbreaking comedy television series of the last decade, Best Wishes, Warmest Regards is a gift to fans everywhere who have made the show their own.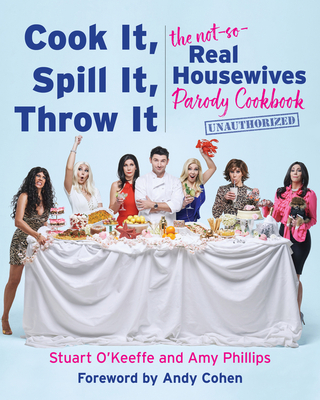 Cook It, Spill It, Throw It: The Not-So-Real Housewives Parody Cookbook by Stuart O'Keeffe, Amy Phillips
Media Tie-In: The Real Housewives
Price: $24.99
Celebrity chef Stuart O'Keeffe and comedian Amy Phillips razz the Real Housewives in this gorgeous cookbook filled with recipes inspired by iconic moments in the franchise's rich history with a foreword by Andy Cohen. Whether you're looking to make Ponytail Pulled Pork, or you want to comfort a friend in the Caicos with Eggs a Lu'Francais, there's a meal for you—and there are definitely plenty of drinks (including Henny-thing Can Happen and the classic Singer Stinger Sipper).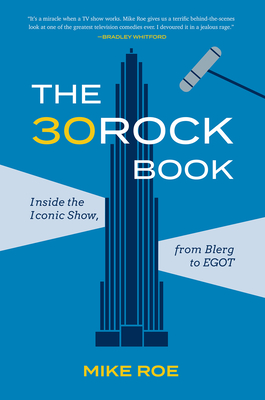 The 30 Rock Book: Inside the Iconic Show, from Blerg to EGOT by Mike Roe
Media Tie-In: 30 Rock
Price: $26.00
The hilarious true story of the making of the cult classic hit show 30 Rock. Through more than fifty original interviews with cast, crew, critics, and more, culture writer Mike Roe brings to life the history of the gloriously goofy show that became an all-time classic. The 30 Rock Book has everything in it, from tales of the amazing music still stuck in our heads, to the iconic bit characters that make the show, to all the love and drama of the backstage crew . . . and the creative failures and successes along the way.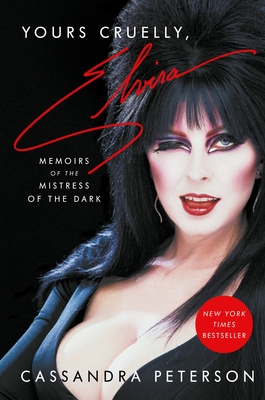 Yours Cruelly, Elvira: Memoirs of the Mistress of the Dark by Cassandra Peterson
Media Tie-In: Elvira
Price: $29.00
The woman behind the icon known as Elvira, Mistress of the Dark, the undisputed Queen of Halloween, reveals her full story, filled with intimate bombshells, told by the bombshell herself. An unforgettably wild memoir, her story is loaded with twists, travails, revelry, and downright shocking experiences. It is the candid, often funny, and sometimes heart-breaking tale of a Midwest farm girl's long strange trip to become the world's sexiest, sassiest Halloween icon.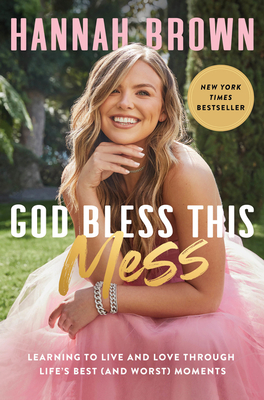 God Bless This Mess: Learning to Live and Love Through Life's Best (and Worst) Moments by Hannah Brown
Media Tie-In: The Bachelorette
Price: $27.99
An honest and earnest examination of her own mid-twenties, God Bless This Mess is a memoir from Hannah Brown (who was thrust into the spotlight while starring on The Bachelorette and Dancing with the Stars) that speaks to the set of difficulties young women face, and how to move through them with grace. By pushing against her engrained need to seek approval, and learning how to think critically about her own goals and desires, Hannah inspires others to do the same—and to embrace the messiness that comes hand-in-hand with self-discovery (even if that sometimes means falling flat on your face).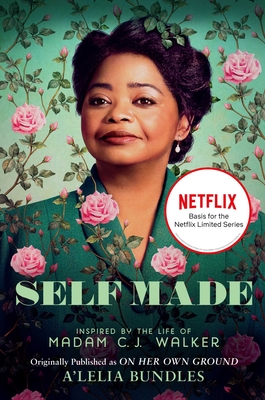 Self Made: Inspired by the Life of Madam C.J. Walker by A'Lelia Bundles
Media Tie-In: Self Made
Price: $19.00
Now a Netflix series starring Octavia Spencer, Self Made (formerly titled On Her Own Ground) is the first full-scale biography of "one of the great success stories of American history" (The Philadelphia Inquirer), Madam C.J. Walker—the legendary African American entrepreneur and philanthropist—by her great-great-granddaughter, A'Lelia Bundles. By Walker's death in 1919, she had managed to overcome astonishing odds: building a storied beauty empire from the ground up, amassing wealth unprecedented among black women, and devoting her life to philanthropy and social activism.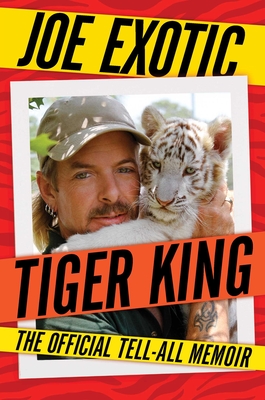 Tiger King: The Official Tell-All Memoir by Joe Exotic
Media Tie-In: Tiger King
Price: $28.00
Joe Exotic, star of the Netflix original documentary that "consumed the pop-cultural imagination" (The Atlantic) and transfixed a nation in the midst of a global crisis, opens up about his outlandish journey from Midwestern farmer to infamous Tiger King, and finally, to federal inmate. Written entirely while incarcerated, this no-holds-barred memoir is Joe Exotic's first, and maybe only, chance to tell his side of the story—the full story.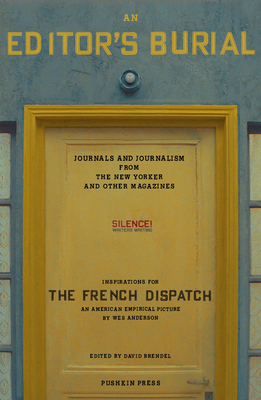 An Editor's Burial: Journals and Journalism from the New Yorker and Other Magazines by David Brendel (Editor), Wes Anderson (Created by), Various (Contributions by)
Media Tie-In: The French Dispatch / Wes Anderson
Price: $16.95
A scintillating collection of inspirations for Wes Anderson's star-studded tenth film The French Dispatch--fascinating essays on the expatriate experience in Paris by some of the twentieth century's finest writers. Together, these writers invented modern magazine journalism. Includes an introductory interview by Susan Morrison with Anderson about transforming fact into a fiction and the creation of his homage to these exceptional reporters.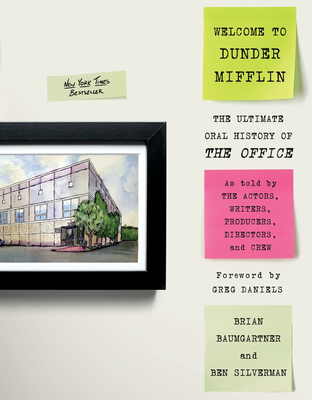 Welcome to Dunder Mifflin: The Ultimate Oral History of The Office by Brian Baumgartner, Ben Silverman, Greg Daniels (Foreword by)
Media Tie-In: The Office
Price: $29.99
Join the entire Dunder Mifflin gang on a journey back to Scranton: here's the hilarious and improbable inside story behind the beloved series. Based on hundreds of hours of exclusive interviews with the cast and creators and illustrated with 100 behind-the-scenes photographs, here, at last, is the untold inside story of The Office, featuring a foreword by Greg Daniels, who adapted the series for the U.S. and was its guiding creative force, and narrated by star Brian Baumgartner (aka "Kevin Malone") and executive producer Ben Silverman..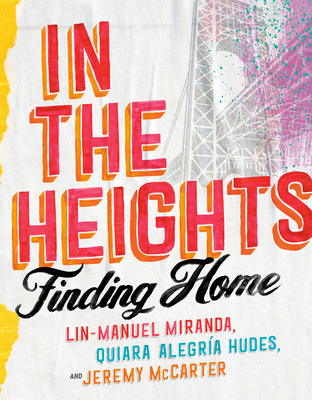 In the Heights: Finding Home by Lin-Manuel Miranda, Quiara Alegría Hudes, Jeremy McCarter
Media Tie-In: In the Heights / Lin-Manuel Miranda
Price: $40.00
In 2008, In the Heights, a new musical from up-and-coming young artists, electrified Broadway. The show's vibrant mix of Latin music and hip-hop captured life in Washington Heights, the Latino neighborhood in upper Manhattan. It won four Tony Awards and became an international hit, delighting audiences around the world and was recently adapted into a stunning film. This book offers untold stories, perceptive essays, and the lyrics to Miranda's songs—complete with his funny, heartfelt annotations. It also features newly commissioned portraits and never-before-seen photos from backstage, the movie set, and productions around the world.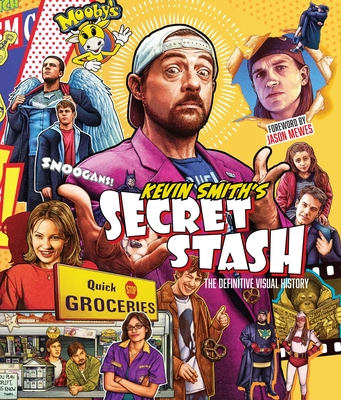 Kevin Smith's Secret Stash: The Definitive Visual History (Classic Movies, Film History, Cinema Books) by Kevin Smith, Jason Mewes (Foreword by), Chris Prince (Editor)
Media Tie-In: Clerks/Dogma/Jay & Silent Bob
Price: $65.00
Making the leap from convenience store worker to international film icon, Kevin Smith has spent over twenty-five years at the forefront of pop culture. In this hilariously candid treasure trove of artifacts and anecdotes, Kevin tells the full story of his incredible life for the first time, from his early days in Highlands, New Jersey, through to the breakout success of low-budget indie smash Clerks in 1994, and the series of hit films that allowed him to build his own cinematic "View Askewniverse."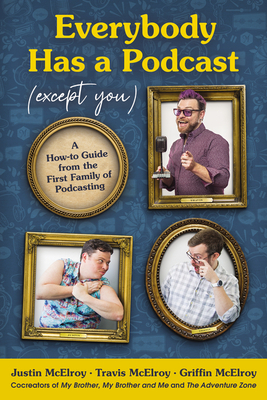 Everybody Has a Podcast (Except You): A How-to Guide from the First Family of Podcasting by Justin McElroy, Travis McElroy, Griffin McElroy
Media Tie-In: The McElroy Family Podcasts
Price: $22.99
From the #1 New York Times bestselling McElroy Brothers, creators of the hit podcasts My Brother, My Brother and Me and The Adventure Zone, comes a helpful and hilarious how-to podcast guide covering everything you need to know to make, produce, edit, and promote a podcast…and get rich* doing it! (*Results not guaranteed.) Everybody Has a Podcast (Except You) shares the keys to success as well as the mistakes to avoid and draws on the vast experiences of three of the funniest and most successful podcasters working today.
Make sure to follow us on Instagram, Twitter, and Facebook for more recommendations! And if you want to get the audiobook versions of any of these titles, head to Libro.fm where you can get audiobooks while still supporting Third Place Books!
Edited by Nicole R.