Submitted by
kitri
on May 7, 2020 - 11:00am
Nothing keeps me saner than the long midday walks I go on in between staring at screens and the audiobooks I've been listening to while I meander. Sometimes story elements bleed into my walking path, and I get to notice a sweet verisimilitude and drift deeper into the narrative.
Audiobooks are a separate kind of reading: immediately accessible, extra engaging, and perfect for those who are not as interested in rifling through the pages of a book. A great voice actor or cast makes the listening experience uniquely different and interesting, the way a film adaptation adds another layer to our understanding of its textual source material.
For these reasons and more, I have been dipping into the vast pool of audiobooks available on Libro.fm more and more frequently. They feature incredible freebies, sales, and deals, especially with their Kids and YA Clubs, where you can get audiobooks for $10 or less (a veritable STEAL), and you can support Third Place Books with any purchases you make!
If you are not an audiobook fan, I understand. There's a fine balance between finding the right performer for the material and your ears, but the below list highlights some audiobooks that have captivated our staff.
---
Sadie by Courtney Summers
This audiobook won the American Library Association's 2019 Odyssey award for best audiobook for a reason: it's basically a true crime podcast narrated by a massive cast of characters. Expertly produced, fascinating, and gut wrenching.
Ghost Boys by Jewell Parker Rhodes
Currently a part of Libro.fm's monthly Kids Club, this audiobook is only $4.98 through the end of May. And if you need more reason, I listened to this audiobook and immediately recognized it as The Hate U Give for elementary school-aged kids--a middle grade masterpiece.
Get a Life Chloe Brown by Talia Hibbert
While I definitely blared this audiobook from my car speakers, you might want to be more discreet and listen on your headphones. Voice actor Adjoa Andoh is the perfect narrator for this steamy romance featuring a plus-sized, chronically ill protagonist who can't seem to avoid her apartment's artistically inclined handyman. And, it's the first in a series on the spunky Brown Sisters! AND it's on sale right now.
Hundred Thousand Kingdoms by N. K. Jemisin
Impossible to go wrong with anything by N. K. Jemisin. There's just something electrifying about listening to sci-fi with an excellent performer whose vocal interpretations of the many characters transports listeners even deeper into the story. If you've finished the Broken Earth trilogy, try Jeminsin's earlier series on audio.
A Brief History of Seven Killings by Marlon James
An amazing cast performance elevates this audiobook above the rest. Robert found himself sitting in his car, already parked and arrived at his destination, sneaking in a few more minutes of listening.
The House of Government by Yuri Slezkine
Bookseller Stephen's favorite audiobook is this massive history of the Russian Revolution from the development of the Bolshevik Party to the solidification of Stalinist terror. The benefit of listening rather than reading is that you can let 45 hours of Russian political, social, and artistic history wash over you over a period of weeks.
White Tears by Hari Kunzru
A white sound engineer looking for "authentic" sounds discovers a blues song with a mysterious history that forces him to confront the legacy of violence and exploitation in American history and American music. The haunting lyrics of the Graveyard Blues will stick in your head for weeks.
Calypso by David Sedaris
Sedaris is an amazing writer, but he is unparalleled as a storyteller. Funny and poignant and best consumed as an audiobook because his delivery makes all the difference. Great for families with adult children quarantined together, if you want a little catharsis broken up with uproarious laughter.
Truly Devious (series) by Maureen Johnson, read by Kate Rudd
A good one for being cooped up. A fantastic murder mystery series for teens set in an elite boarding school. Funny, spine tingling, romantic, and actually being a stumper of a mystery. Rip through it on audio with a wonderful performance by Rudd.
The Only Plane in the Sky: An Oral History of September 11, 2001 by Garrett M. Graff
The winner of Audie audiobook of the year for a reason. Read by a 45 person cast, this tells the story of 9/11 by the people who lived it. It's harrowing and heartbreaking. Just remarkable.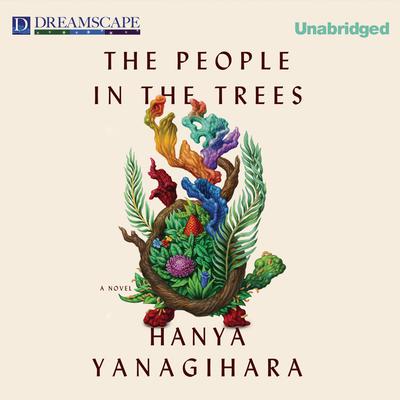 The People in the Trees by Hanya Yanagihara
Why bother trying to pronounce all the scientific vocabulary and footnotes in this book when you can have some fantastic narrators read it for you? Bookseller Kalani completely absorbed on an 11-hour flight listening to this 500-page story about a medical anthropologist and his findings on an undiscovered tropical island. It's one of his favorite unreliable narrator novels of all-time and features some absolutely unforgettable twists.
Circe by Madeline Miller
An honorable mention, as many of my colleagues have read or listened to this and proselytized both Miller's prowess and the audio performance.