Submitted by
Allie
on July 23, 2020 - 12:26pm
I think at this point we would all be forgiven for wanting to escape 2020, and what better way to do so than to read some high fantasy?
High fantasy ticks all the boxes for what I need right now: it's often long, so it fills up many hours; it explores complex ideas and themes for maximum distraction potential; and most importantly, it's set far, far away from the United States in 2020.
But I think something really attractive about high fantasy, is that while it takes you on a journey to fantastic lands, and on epic adventures, thematically these books explore the complex social issues we find ourselves facing in our real lives, with grace and nuance. I credit the fantasy and science fiction I read as a kid for many of my beliefs about justice, power, freedom and equality, and as more diverse voices are added to the landscape, I have found my understanding of our world challenged, expanded, and greatly improved.
So here's a quick and dirty list of high fantasy to get us out of the present -- and maybe give us some ideas for building a better future.

7 Fantasy Books to Get Us Out of Here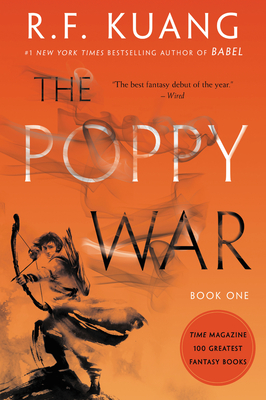 The Poppy War by R.F. Kuang
It seems impossible that Rin, a dark-skinned peasant and war orphan, would have aced the Keju, the empire-wide entrance test to the empire's finest academies, but that's exactly what she did. For Rin it means her life has an entirely new trajectory, as she finds herself at an elite military school, targeted by elitist classmates for her humble background. Strangest of all, she discovers that gods, thought long-dead, are alive -- and one of them has chosen her. Rin must master shamanism, a near-forgotten magic, as her nation teeters nearer and nearer to devastating war.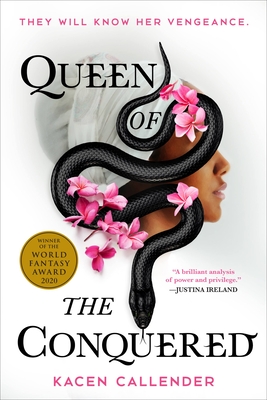 Queen of the Conquered by Kacen Callender
I've recommended this before, but I really can't recommend it enough. This is a fantasy set in a colonized, Carribean-inspired island. When the childless king announces that he will select the next ruler, Sigourney realizes this is her chance to seize power and get revenge for her family's murder. But as she makes strides towards the throne, other potential monarchs keep turning up dead. Sigourney owns a plantation and slaves, and has worked her whole life to emulate her colonizers and gain the power to free her people -- but in doing so, she has betrayed all of her own morals. This is a complicated exploration of how to wield your power, as well as a gripping political thriller, and I loved it.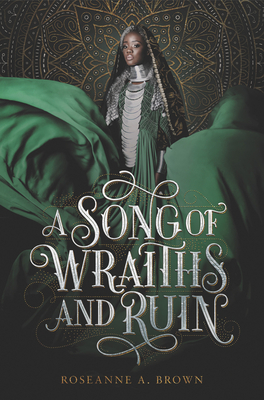 Song of Wraiths and Ruin by Roseanne A. Brown
This is young adult fantasy, which honestly deserves its own post because that genre is bursting with diversity and ideas. But for the sake of this post, let's start with Song of Wraiths and Ruin. When Malik's sister is kidnapped by a demon, he agrees to kill the crown princess in order to get her back. Meanwhile, Princess Karina is on a mission to raise her mother from the grave -- a spell which will require the beating heart of a king, which she knows just how to obtain: she will offer her hand in marriage to the winner of the Solstasia competition. But when Malik cons his way into the competition in order to get close to her, the two end up on a collision course, which will end with one of them dead -- unless their growing attraction gets in the way. This book is full of trickster spirits and ancient evils, and will bring you to a rich new world, inspired by West African folklore.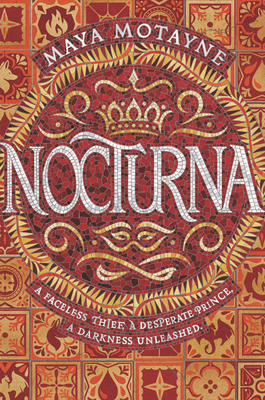 Nocturna by Maya Motayne
Finn is a thief, with the magical ability to change her face. She uses her magic to navigate the gritty underbelly of Castallan -- until she's caught by a mobster and sent to steal a magical object from the royal palace. Meanwhile, Prince Alfehr is determined to bring back his missing brother, even if it means using forbidden magic. When the two unleash an ancient, world-destroying magic, the fate of Castallan rests in their hands. This is a fast-paced thrill ride, with a brash, clever heroine, set in a vibrant, Latinx-inspired world.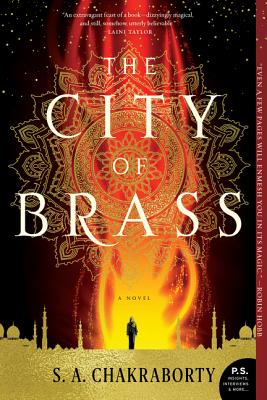 City of Brass by S. A. Chakraborty
Nahri thinks she understands magic — it's all tricks after all, and Nahri is a skilled con-woman. But when she accidentally summons a djinn during one of her schemes, she is forced to admit that maybe mystical stories are real. Further, the djinn warrior tells her about the magical land of Daevabad, the Brass City, where magic is real and political tensions run deep. When Nahri is forced to flee eighteenth-century Cairo, she crosses the desert, beyond ancient ruins, to the magical land of Daevabad herself, a city to which she is irrevocably bound. There's a special place in my heart for fantasy that takes you through a portal from the real world and into a fantasy world, and this one is full of sand, fire, and old political resentments. This is especially exciting because the final book in the series Empire of Gold just came out in June!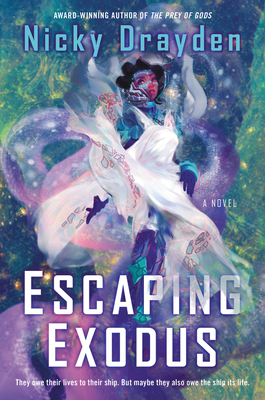 Escaping Exodus by Nicky Drayden
I love throwing in a bit of science fiction for flavor, and this book is perfect for this list. For the surviving humans, Earth is just a distant memory. For generations, human colonies have survived by living inside of enormous space creatures, who breathe the vacuum of space. Seske is going to be the matriarch of their clan, and Adalla is a lowly beastworker, who works inside the arteries and organs of their space creature, but the two break social conventions to figure out what is causing the violent tremors that are causing so much panic among the people. But discovering the truth about their way of life is grim, and Seske is too much of an idealist not to save them all, no matter what stands in her way.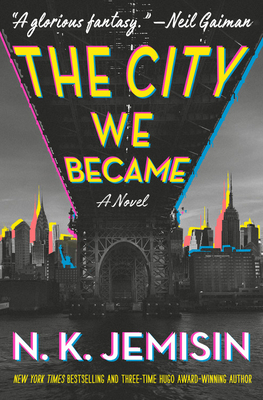 The City We Became by N.K. Jemisin
Okay, so this book totally breaks the rules of this post, because this is not actually high fantasy, but I couldn't resist including the newest N.K Jemisin because she is a master. Her previous series, The Broken Earth Trilogy, which was high fantasy, won the Hugo three times and is a bookstore favorite. The City We Became launches her new series, and is set in NYC as the city's soul begins to come to life and gain sentience. Problems arise when an alien force known as the Woman in White attacks, and the city calls five avatars, one from each of the city's five boroughs, to protect her. This book is vibrant, clever, and has a whiff of Lovecraftian horror -- while confronting head on the ways racial tensions and gentrification threaten the soul of the city.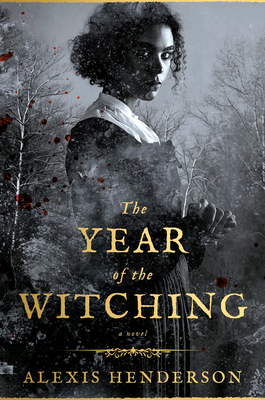 The Year of Witching by Alexis Henderson
In the land of Bethel, besieged by plagues, the word of the Prophet is law, which means devotion, piety, conformity, and fear for the inhabitants. But Immanuelle's father was an outsider, so her very existence is blasphemous -- and her magic is even more so. When she finds herself out in the Darkwood, the spirits of witches once murdered by the Prophet gift her with her mother's journal and Immanuelle pieces together the dark history of Bethel. Immanuelle learns that Bethel's plagues are its own fault, and to cure the plagues, the world must change. This book comes out on Tuesday, so grab a copy soon!