Submitted by
Nicole R
on September 16, 2021 - 1:41pm
In honor of Latinx Heritage Month, here is a list of some incredible books by Latinx and Hispanic authors! From fiction to romance to young adult and middle grade, I hope you're able to find a new story to fall into.
Let us know what you're reading during Latinx Heritage Month by tagging us @thirdplacebooks on social media! We always love seeing what you're reading and finding new recommendations. This month long celebration takes place from September 15th - October 15th, as many independence anniversiaries for Latin American countries are between that time range.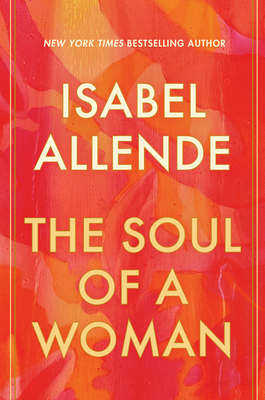 The Soul of a Woman by Isabel Allende
Genre: Memoir & Women's Studies
Price: $22.99
So what feeds the soul of feminists—and all women—today? To be safe, to be valued, to live in peace, to have their own resources, to be connected, to have control over our bodies and lives, and above all, to be loved. On all these fronts, there is much work yet to be done, and this book, Allende hopes, will "light the torches of our daughters and granddaughters with mine. They will have to live for us, as we lived for our mothers, and carry on with the work still left to be finished."
Make sure to follow us on Instagram, Twitter, and Facebook for more book-related content!