Submitted by
Nicole R
on November 11, 2020 - 12:53pm
To celebrate Indigenous Heritage Month this November, we collected a list of amazing books by Native and Indigenous authors that have been shaking up the literary world in the last couple years. From the genre-bending brilliance of Split Tooth by Tanya Tagaq, to the wonder and whimsy of Darcie Little Badger's Elatsoe, the inventiveness, modernity, and sheer talent of these writers is what makes us booksellers excited to do our jobs.
There's a little bit of everything on this list: fantasy, humor, horror, thriller, kids, graphica, and even a cookbook, so whether you're an avid reader of Native and Indigenous literature and have devoured everything by Louisa Erdrich, Leslie Marmon Silko, Simon Ortiz, and Joy Harjo or you're less familiar, I'm sure there's something here that will snag your attention.
---
Adult
---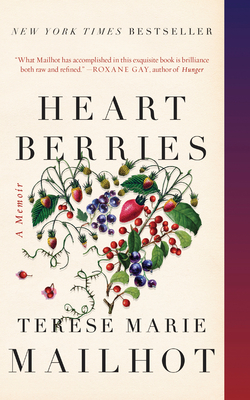 Heart Berries by: Terese Marie Mailhot
When Seabird Island Band author Terese Marie Mailhot woke up in the hospital, diagnosed with PTSD and Bipolar II, she was given a notebook. This powerful, lyrical memoir is the result of her writing her way through trauma.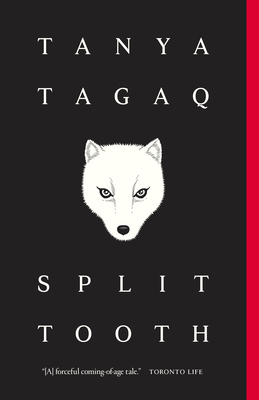 Split Tooth by: Tanya Tagaq
Split Tooth defies description. It is on the one hand grounded in a complex, visceral reality, and on the other, it soars into myth and magic.Tagaq is an Inuit throat singer, and you can sense the musicality in her prose, drawings, and poetry. I cannot recommend this book highly enough -- read it!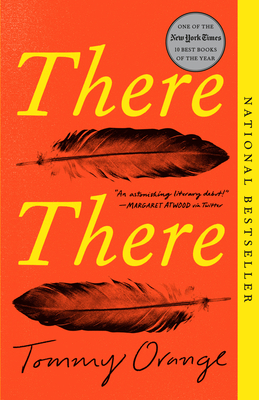 There, There by: Tommy Orange
Listen, if you somehow haven't read Tommy Orange, I have to assume you've been waiting for a sign. Well here it is. This is your sign. Go read it. This novel goes off like a shot. I read this a year ago, and the characters are still blazing in my head.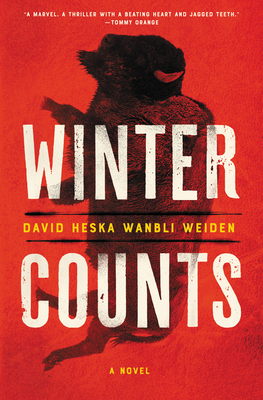 Winter Counts by: David Heska Wanbli Weiden
Because the tribal police have such limited legal power, and the American justice system regularly fails the people living on South Dakota's Rosebud Indian Reservation, people hire enforcers like Virgil Wounded Horse to seek vigilante justice. When heroin makes its way onto the reservation, Virgil is hired by a reservation councilman to discover where these drugs are coming from -- a mission which becomes personal when Virgil's nephew becomes entangled in the case. This is a crime thriller at the top of it's game, by Sicangu Lakota Nation author David Heska Wanbli Weiden.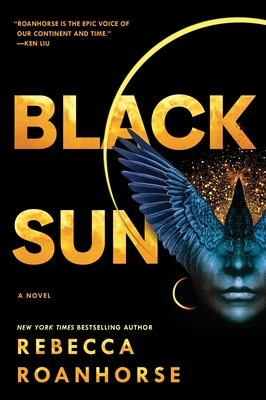 Black Sun by: Rebecca Roanhorse
This stunning fantasy novel is inspired by Pre-Columbian Americas' civilization and mythology. Bookseller Deborah described it as, "an #OwnVoices epic tale set in a world that is equal parts dark and beautiful. This first book in a new series introduces a cast of incredibly diverse characters with a gripping political and religious plot that I could not put down." Roanhorse also has a fantastic middle grade book full of Navajo mythology called Race to the Sun as well as an adult urban fantasy called Trail of Lightning.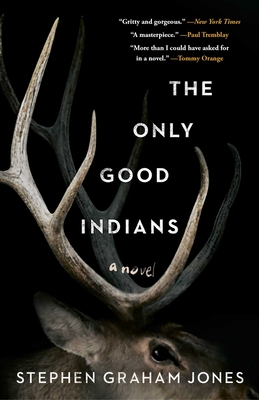 The Only Good Indians by: Stephen Graham Jones
Looking for something shiver-inducing? In this atmospheric horror story by Blackfeet Nation author Stephen Graham Jones, four Blackfeet friends go elk hunting on land reserved for Blackfeet Nation elders. Ten years later, the four friends find themselves haunted by something they woke up during that hunt -- something that wants revenge.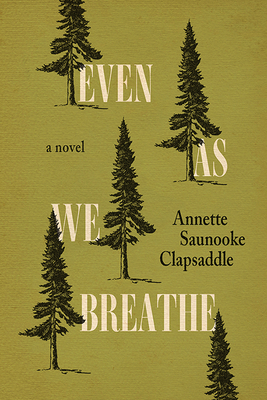 Even As We Breathe by: Annette Sounooke Clapsaddle
Cherokee author Annette Sounooke Clapsaddle brings us back to 1942, to Asheville's Grove Park Inn and Resort, which the government is using to detain enemy diplomats, and their families. Young Cowney has just left his home on the Cherokee Reservation, and gets a job at the inn. But when one of the diplomat's young daughters goes missing, Cowney finds himself under suspicion -- because of unjust prejudices. This is beautifully written, and tightly paced, and perfect for anyone who loves WWII fiction.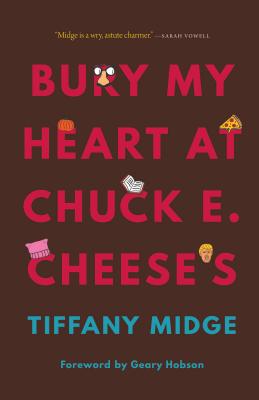 Bury My Heart at Chuck E. Cheese's by: Tiffany Midge
First of all, Tiffany Midge is a delight, everyone go follow her Twitter. She is a Hunkpapa Lakota enrolled member of the Standing Rock Sioux, and a wonderful poet, but I'm going to gush about her collection, Bury My Heart at Chuck E. Cheese's. Some of these essays are hilarious, some heart-rending, some both at once. Her essays explore modern politics, layers of identity, family, pumpkin spice, pop culture, jingle dress dancers and so much more. The first essay is about her mother, and I made the mistake of reading it at lunch. Spent the whole meal crying in the break room. Please read this -- I laughed, I cried, I came back for more.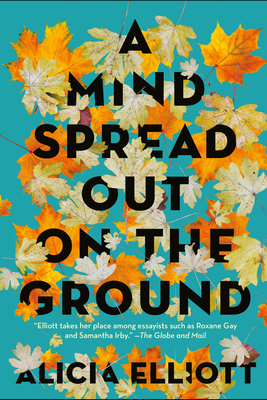 A Mind Spread Out on the Ground by: Alicia Elliott
Bookseller and social media wizard Rosa loved this book. This is an essay collection by binational, bicultural author Alicia Elliott, discussing a wide array of topics, from mental illness, to head lice. Her work explores her own personal experiences and observations as a Canadian and Haudenosaunee woman, combined with sociopolitical analysis, always with an eye towards how we can improve our world for the next generation.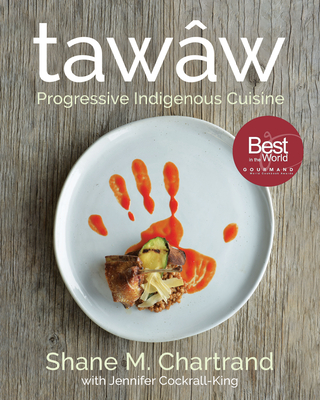 Tawâw by: Shane M Chartrand
Shane Chartrand was born to Cree parents, but was one of many First Nations children taken from his parents and put in foster care. Eventually, he was adopted by a Mâetis father and Mi'kmaq/British mother. He didn't learn about his heritage until he was in his thirties, and this book is as much about the excellent, beautiful recipes, as it is about the author's rediscovery of his culture. This is a book that understands the importance of food in culture. The recipes use traditional ingredients and inspiration to create delicious, modern food.
---
Kids & Young Adult
---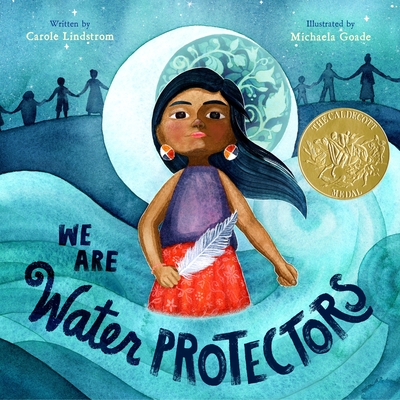 We Are Water Protectors by: Carole Lindstrom & Michaela Goade
Bookseller Niki adored this illustrated book! She said it, "showcases the ancestral and historical importance of protecting water in many indigenous nations across North America. This book is a thank you note and a call to action, and it's perfectly digestible for young readers to learn about pipeline protests." It's also filled with wonderful illustrations that compliment the story and message beautifully.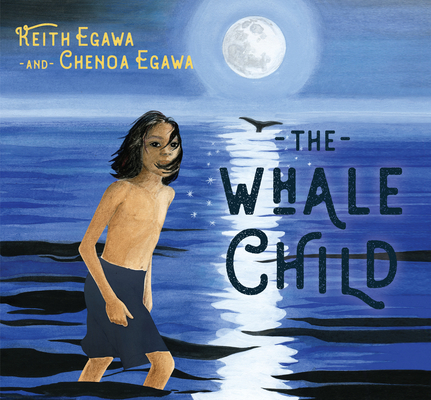 The Whale Child by: Keith Egawa & Chenoa Egawa
This local brother and sister author duo are members of the Lummi and S'Klallam Nations. They have created a beautiful kids' book featuring Coast Salish characters to introduce young readers to the environmental issues facing our planet today. This story highlights how important the Indigenous value of environmental stewardship is for kids to learn about. We are hosting an upcoming virtual event with these authors on Nov. 16th at 1 pm - be sure to check it out!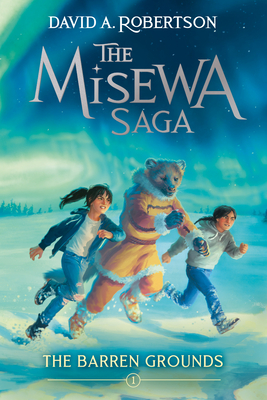 The Barren Grounds by: David A. Robertson
This enchanting middle grade book is blurbed as "Narnia meets traditional Indigenous stories of the sky and constellations" - amazing! It focuses on two kids living in a foster home who are swept up into another world inspired by Cree Nation legends. Bookseller Sarah R. described it as, "A cozy adventure following Morgan and Eli through a painting into another world inspired by Indigenous tales. This is a story about belonging, about family, and about our relationship with one another and with the natural world."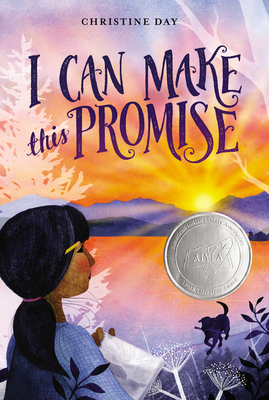 I Can Make this Promise by: Christine Day
This middle grade story is set in the Seattle area and is inspired by Christine Day's own family history. It's about a young girl, Edie, who is disconnected from her indigenous heritage as her mother was adopted by a white couple. As Edie stumbles upon some family secrets she begins to find a connection to her own heritage as well. Day is able to explore themes of identity, family, and friendship in an accessible way for young readers. If you like this one, Day has a new middle grade called The Sea in Winter coming out in Jan. 2021!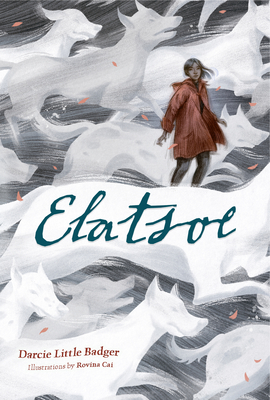 Elatsoe by: Darcie Little Badger
This is one of bookseller, and kid-lit expert Niki's favorite books of the year, so don't miss this magical debut by Lipan Apache author Darcie Little Badger! Mythology, technology and the paranormal coexist in Elatsoe's (Ellie's) version of our world. When her cousin Trevor dies under mysterious circumstances, it falls to Ellie, who has the ability to raise the dead (as long as they're animals); the ghost of her dog, Kirby; and her best friend, a descendant of fae royalty, to solve his murder and bring justice. The prose in this absolutely shines, and the illustrations add a whole other level of immersion.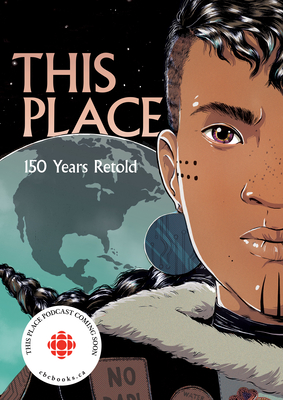 This Place: 150 Years Retold Foreword by: Alicia Elliott
This graphic novel anthology was created by eleven indigenous authors and eight illustrators. It looks at the past 150 years of Canadian history from the perspective of Indigenous peoples and how they have "been living in a post-apocalyptic society since colonization". Each of the 10 stories have an introduction by the corresponding author explaining the historical context of the specific event that story is commenting on. This is an amazing culmination of art, storytelling, and history that is a must read.
Already read everything here? Nothing quite catching your eye? Let us know in the comments, or tweet us @thirdplacebooks and we'll find more books. Or if you have a book to add, we want to know about that, too! Hearing from you makes our day!
And don't forget you can order any of these books online, and come pick them up in-store in a few days when they're ready. Happy reading!