Submitted by
Nicole R
on April 22, 2021 - 3:47pm
Independent Bookstore Day is here!!! A wonderful day to pick up a new book and support your favorite local indie bookstores this Saturday April 24th :) We've got exclusive merch and special edition books available in-store and online to celebrate! Due to Covid-19, Seattle Independent bookstores will not be holding our usual festivities with the challenge to visit all participating stores in a single day. However, there is a NEW and wonderful challenge that is happening this year that will allow people to safely participate amidst the pandemic called the 10-10-10 Challenge!
From April 24th - May 3, you can participate by making a purchase at 10 participating bookstores within 10 days and win a limited-edition Seattle Independent Bookstore Day Tote Bag! You can complete this challenge in-person or online. You can pick up a passport in-person at a participating bookstore or click here to print one out. With your passport you can keep track of all the different bookstores you make a purchase from. To see a list of all participating bookstores and how to submit your receipts, check out the Seattle Independent Bookstore Day website!
We thought it would be fun to celebrate Independent Bookstore Day this year by highlighting some of our recent staff picks. Part of what makes indie bookstore's so amazing and unique are their passionate and word-loving booksellers. So while you're participating in the 10-10-10 challenge, make sure to peruse the staff picks at each bookstore you go to (or shop online at). The staff picks at a bookstore truly are a window into the heart and soul of that shop. So let's show some love for all our Seattle Indie Bookstores and show up either in-person socially distanced or online in comfy sweats over the next 10 days.
AND if you stop into one of our locations (Lake Forest Park, Ravenna, or Seward Park) or shop online on our website for Indie Bookstore Day, be sure to share photos of your bookstore adventures on social media and tag us @thirdplacebooks! We always love seeing your beautiful faces and magnificent piles of books on the interwebs :) If you want to find more book recommendations, definitely check out our staff picks page on our website as it's full of some real gems.
Behold our glorious staff recommendations: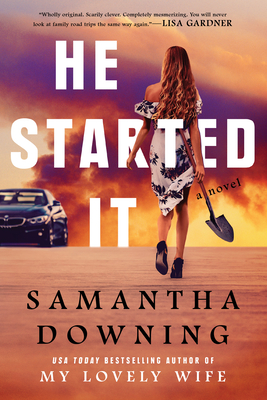 He Started It
by Samantha Downing
"If you believe you've ever taken the road trip from hell, you haven't traveled cross-country with the Morgan siblings. Grandpa, now a box of ashes in the trunk, possessed a substantial estate, and in order to inherit, Eddie, Portia and Beth must recreate the family road trip he took them on 20 years ago. Complete with seedy motels, quirky landmarks, incessant bickering and more varieties of crime than you can imagine. Don't expect a nostalgic trip down memory lane from this family, "He Started It" is an outrageously entertaining battle royale to determine who will be the last Morgan standing." — Deborah (Lake Forest Park)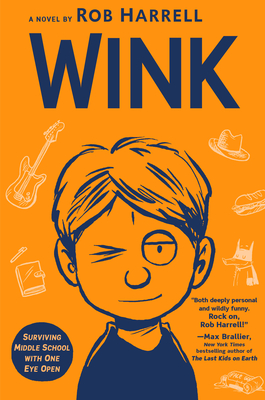 Wink
by Rob Harrell
"Middle school is hard enough, but then Ross' eye just had to get cancer. What gives?! He gets by with his friend, Abby; Frank, his radiation tech; a surprising new hobby, and a good sense of humor. Fans of Diary of a Wimpy Kid will surely appreciate his journal entries scattered throughout the book. Author Rob Harrell is a cancer survivor himself, and gives Ross the depth and humor only a fellow survivor could." — Maggie (Ravenna)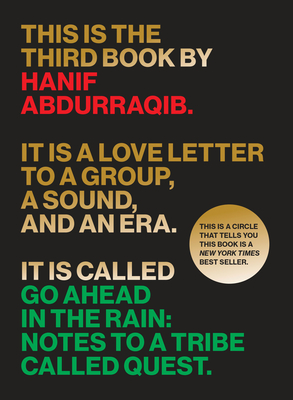 Go Ahead in the Rain
by Hanif Abdurraqib
"I'll admit, before this book, I couldn't name one song by A Tribe Called Quest. Abdurraqib writes something and I read it, simple as that. Just like with his other work, he comes at Go Ahead in the Rain (a song by A Tribe Called Quest) wanting to geek out and back it up with a well-researched history. My favorite parts were, varied within the timeline of their illustrious career, Abdurraqib's personal letters to Q-Tip, Phife Dawg, and Ali that read equally like letters to friends and to great influences. The cover really says it all." — Emily (Lake Forest Park)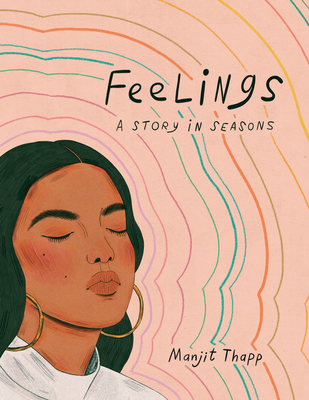 Feelings: A Story in Seasons
by Manjit Thapp
"Thapp is a storyteller in the way she visualizes the human experience of feeling emotions. Through her use of soft color palettes and minimalist art, she captures how it feels to grow with the seasons. Her words are rich with comfort, yet sting with familiarity. It is a book to sit by your bedside table and to go back to with each passing year in order to reassure of our ever changing experiences with our emotions." — Javi (Ravenna)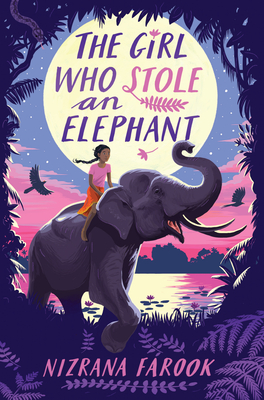 The Girl Who Stole an Elephant
by Nizrana Farook
"This story has all the makings of a classic folktale: fierce friendships, non-stop action, and short, cliff-hanger chapters to keep you right on the edge of your seat! Chaya is a thief with a heart for justice and she's on the run from the king. She's not only trying to avoid capture, but to survive the unknown jungle alongside her two unlikely companions. It's a story that feels timeless and fresh all at once. And whether it's your next read or your next read-aloud, lower elementary readers are in for a treat!" — Claire (Lake Forest Park)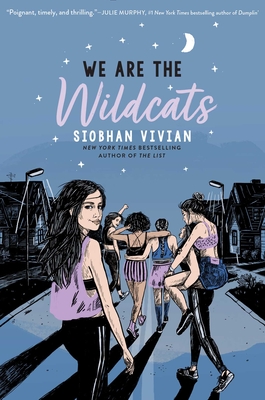 We Are the Wildcats
by Siobhan Vivian
"Control. College. Coach.Three words define playing for the Wildcats, West Essex high school's celebrated varsity field hockey team. Over the next 48 hours, this group of newly-minted varsity girls will learn the limits of their friendship, perseverance, and dedication to a game that appears simply competitive. The story seems pretty at first: a group of girls bonding as a varsity squad the night before their first scrimmage. Yet, like all that's compelling in life, the truth reveals itself when you look close and dig deep. We are the Wildcats is a tightly wound narrative that ratchets higher and higher until the inevitable break." — Danielle (Lake Forest Park)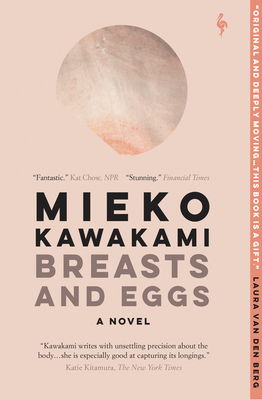 Breasts and Eggs
by Mieko Kawakami, Sam Bett (Translator), David Boyd (Translator)
"Beginning with a hot summer trip in the middle of the city, Natsu hosts her sister and young niece, the latter who refuses to talk but spills her heart out about the fears of puberty onto the pages of her journal. Ten years later and in another sweltering summer, Natsu begins a rocky path towards motherhood as her fears of growing older and lonelier mirror that of her niece's past. Her journey reveals the complications that stand in the way of a single woman desiring a life that does not depend on the conventional company of men, especially in a world so ready to dispose of women at a certain age." — Sarah C. (Lake Forest Park)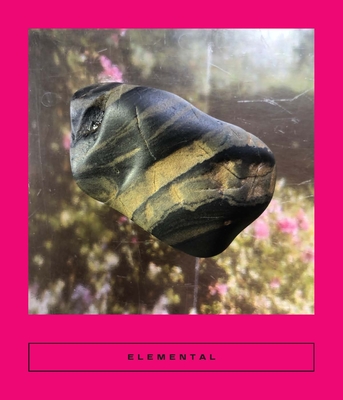 Elemental
by Sarah Coolidge (Editor), Erika Kobayashi, Farkhondeh Aghaei
"These authors filled my imagination with textures and tales I thought I could only experience through extensive travel, and such beautiful prose and dreamlike destinations took my breath away. But most of all, these stories made it clear that all over the world we are asking the same questions: Can we still truly be at home with these earthly elements? Were we ever? And even if we can, will we jointly survive long enough to do so? And the only response I could come up with was to read the collection again, finding solace and wisdom in the convergence of such diverse works." — Katelynn (Lake Forest Park)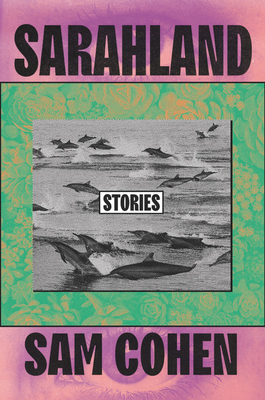 Sarahland
by Sam Cohen
"Sarahland is an acid road trip with writhing bodies stuck together by lip gloss and bodily fluids I can't mention here. The little connections and pop culture references - BUFFY! - made me beam in delight, and one story in particular made me dream of becoming a Sarah who turns into a tree. The fluidity of gender and sexuality, as well as all the different shapes and sizes a body can be, are all celebrated in this collection of messy queer Sarahs." — Sarah C. (Lake Forest Park)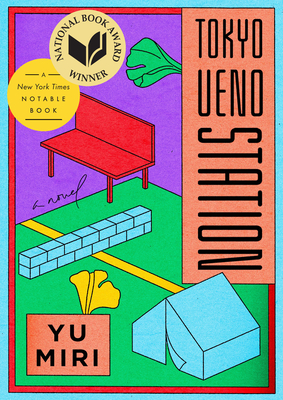 Tokyo Ueno Station
by Yu Miri
"I picked up this slender but powerful book on the last day of the year and read into the night, into the new year. Days later, I find it unfurling like a banner in my mind as 2021 lurches forward. The story of Kazu, a deceased laborer whose ghost haunts one of Tokyo's busiest train stations, is as much social commentary as it is character study with its examination of poverty, homelessness, grief, and regret. Miri deftly weaves events of Kazu's life that led to his homelessness with Japanese history with conversations from station passengers who float into view and then bob away, unaware, on their own streams. Miri's writing feels almost painterly at times: repetition feels like brushwork, vivid colors flash behind the lids, texture shapes the geography of loss. A beautiful ache of a book." — Em (Lake Forest Park)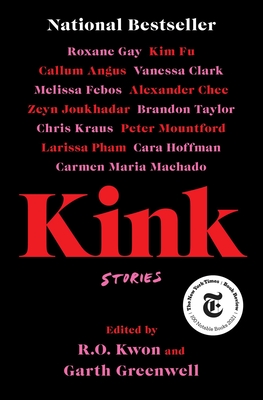 Kink
by R.O. Kwon (Editor), Garth Greenwell (Editor)
"Almost every story in this collection was fantastic! All your faves are in this collection and I promise you, you will find something within that will resonate with you. Kudos to the two editors who put this collection together! Could not put it down." — Rosa (Lake Forest Park)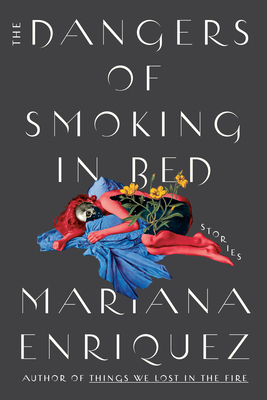 Dangers of Smoking in Bed
by Mariana Enriquez, Megan McDowell (Translated by)
"Mariana Enriquez brings the senses alive with her descriptions of the putrescent. Her addicting stories read like freshly unearthed urban myths and legends, full of yearning, filth and witchcraft. They make me feel gross and I love them for it. Her voice demands your attention. I haven't been this excited about a book in quite some time, and I will greedily consume anything she produces in the future." — Dean (Lake Forest Park)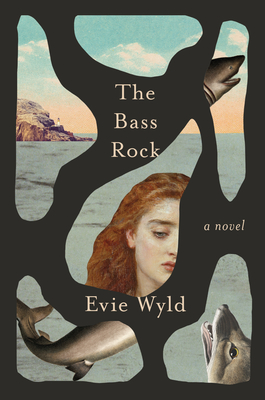 The Bass Rock
by Evie Wyld
"Equal parts creepy ghost tale, social commentary, grief study, and pure poetry. Man Evie Wyld does not disappoint. She is the master of eerie and bone chilling. In Bass Rock, it's not the suggestion of ghosts that frightens but the specter of generations of violence against women that truly terrifies. I appreciate her ability to write all types of women. The honesty her characters exude is something I find very rarely in fiction. Evie Wyld is not writing to please anyone but herself and ultimately, you." — Erin (Lake Forest Park)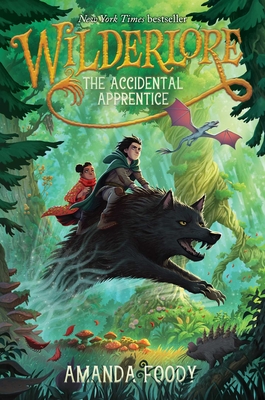 The Accidental Apprentice: Wilderlore #1
by Amanda Foody
"Adventure is the last thing Barclay wants, and he's sure he won't find any apprenticed to a mushroom farmer. An accidental trip to the woods flings him into a hidden world of magic, Beasts, Beast collectors, and all the adventure he thought he didn't want. Barclay's world is quirky and weird, and I'm so jealous I can't wander into the woods, bond with a Beast, and gain magical powers, too! Perfect for fans of Pokemon, How To Train Your Dragon, and Harry Potter!" — Sarah B. (Lake Forest Park)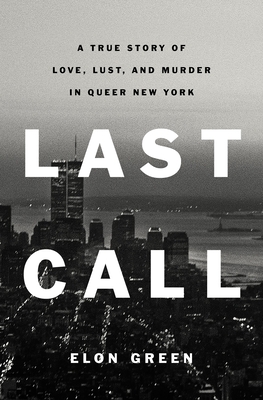 Last Call: A True Story of Love, Lust, and Murder in Queer New York
by Elon Green
"There has been a push in the world of true crime to shift focus from the perpetrator and their crimes, to the victims and their stories, and this book is no exception. The descriptions of the crimes, facilitated by the harmful indifference of law enforcement, are grisly but brief, opting more for an exploration of a buoyant queer community in 1980's New York as it faced waves of renewed discrimination in the wake of the AIDs epidemic. My heart broke for these victims, and I smirked with recognition listening to each of their stories. I left this book feeling enriched and educated by the trials and resilience of my forebears, as well as a renewed desire to keep their stories alive." — Dean (Lake Forest Park)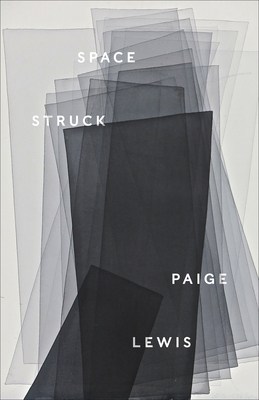 Space Struck
by Paige Lewis
"Happy National Poetry Month! Space Struck is a lovely collection. I read this book after listening to a podcast featuring the poet, in which Lewis's voice and presence were so unique that I felt I had to read their written work, just to see how this would translate to the page. The way the poems deal with nature, especially, is really satisfying. Nature is a complicated and cruel character in its own right. Each poem is clever, understated, tight, a little funny, and often sad." — Alyson (Ravenna)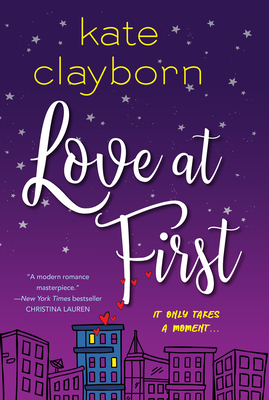 Love at First: An Uplifting and Unforgettable Story of Love and Second Chances
by Kate Clayborn
"I am a giddy, joyous, absolute mess over this book. Every single character is someone I want to meet and I stayed up well into Nora's golden hour of 4 am just to stay with them for as long as possible. We've all felt loneliness more acutely over the past year, but like traveling to Stars Hollow or some other world filled with characters that you just know, this book made loneliness the furthest thing from my mind. This transportive story of fate, found family, and all the facets of how we can love, is one I just desperately want everyone to be wrapped up in too." — Claire (Lake Forest Park)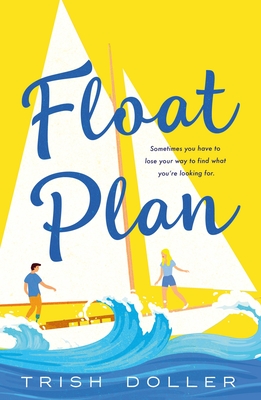 Float Plan
by Trish Doller
"Float Plan turned my heart into a puddle. Anna's haphazard travels in the Carribean are an epic adventure to all of us trapped on dry land. And her newly-hired Irish deckhand, Keane, is an amalgam of all the best sexy cinnamon heroes in Romancelandia--prosthetic leg included. This is a grand adventure, a journey through grief, and, lest we forget the rules, a very satisfying happily ever after." — Danielle (Lake Forest Park)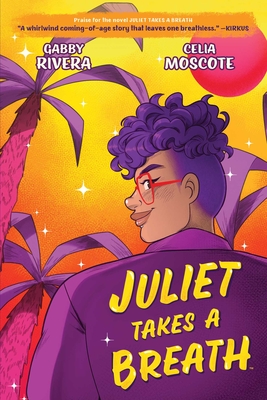 Juliet Takes a Breath
by Gabby Rivera, Celia Moscote (Illustrator)
"One of my favorite young adult books now has a fantastic graphic novel adaptation! When Juliet leaves the Bronx to take an internship in Portland with a famous (white) feminist author, she is forced to confront white bias in the feminist movement whilte growing into her own identity as a queer woman of color." — Kim (Seward Park)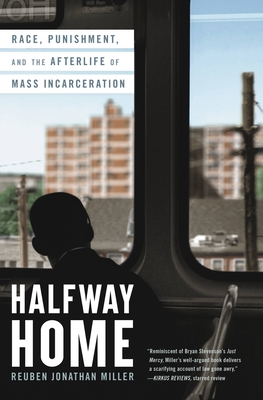 Halfway Home: Race, Punishment, and the Afterlife of Mass Incarceration
by Reuben Jonathan Miller
"In Halfway Home, Miller recounts the stories of men and women, who have served their time in the U.S. correctional system, and upon their release have fulfilled all the legal requirements, but are still kept on the fringes of society, struggling to find employment and housing at every turn. Miller weaves legal history into the personal stories, filling in the details of mass incarceration in this country. But this is also a very personal story for Miller, who recounts his own family's struggles with the legal system, and whose father and brothers have both been in and out of cages throughout their lives. It's the personal element to these tales and Reuben Miller's empathy with his subjects that makes this book so affecting." — Mark B. (Ravenna)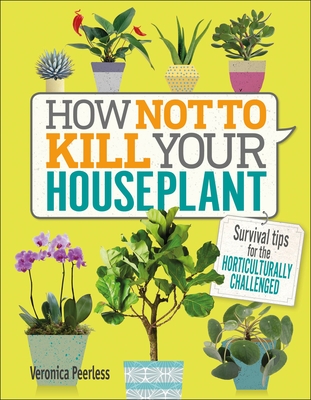 How Not to Kill Your Houseplant: Survival Tips for the Horticulturally Challenged
by Veronica Peerless
"This book has saved my fig and hosta already! I like how I can visually look up plants by picture at the front, and how it's full of quick, easy tips. A plant life-saver for the total beginner!" — Michelle (Seward)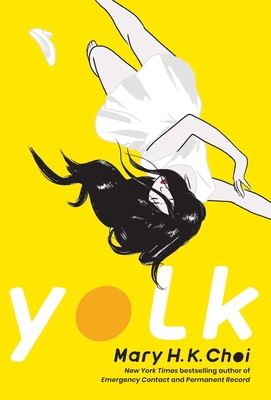 Yolk
by Mary H. K. Choi
"This book left me feeling over-exfoliated, skin rubbed sunburn tight & a whisper from raw. But I'm all the better for sloughing off the dead skin. Choi's writing is exceptional, and the relationship between Jayne and her older sister June is devastating and tender. The mundane horrors of being irrevocably tied to your family never hit quite so hard and with such a compassionate hand. Like Choi's other books, this story is best for older teens or college students, especially those who don't mind a good emotional sluicing." — Niki (Lake Forest Park)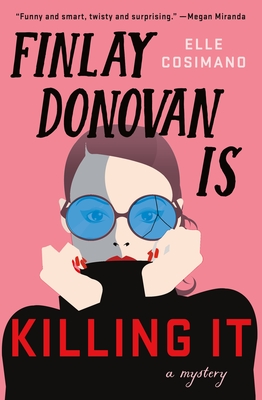 Finlay Donovan is Killing It
by Elle Cosimano
"Finlay Donovan is NOT killing it. She's on the brink of losing her kids in a custody battle AND losing her book deal after months of writer's block. Her van is breaking down, her power's been shut off - nothing is going right. A conversation with her book agent to discuss her newest murder mystery novel is taken out of context and she lands herself a new job: hitman. $50,000 is just what she needs to get her life back on track, but it will mean taking someone else's. Mistaken identities, murder, mystery, romance, the mob. . . need I say more? WILDLY entertaining with twists and turns all the way through." — Sarah B. (Lake Forest Park)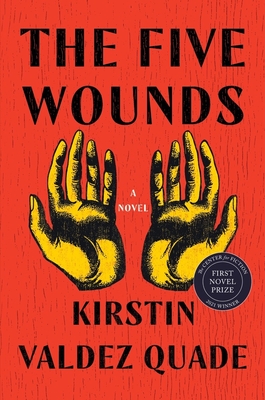 The Five Wounds
by Kirstin Valdez Quade
"This book felt like home. Could not put this down. It's the kind of family drama that I crave and each family member has a story to tell. Read this and let's talk about it!" — Rosa (Lake Forest Park)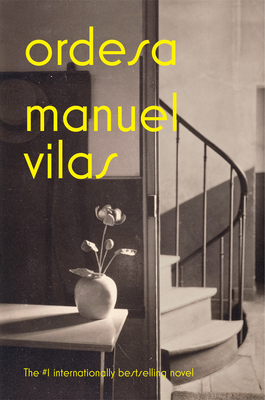 Ordesa
by Manuel Vilas, Andrea Rosenberg (Translated by)
"I hope your floor is clean because if you're brave enough for Ordesa, you'll hit the tile with a hard thud more than once. Grief, memory, family, patriotism. Vilas evaluates every last thing that gives a life weight - or maybe frees a life of its weight - with a melancholy ballasted with a warmth that will recalibrate the reader's very sense of self. The find of the year." — Wes (Lake Forest Park)
For more book recommendations, make sure to follow us on Instagram, Twitter, and Facebook :)