Submitted by
Nicole R
on April 18, 2021 - 3:55pm
*** On this particular patch of Earth, I'm in the traditional territory of the Duwamish people. This month especially, I want to express immense gratitude for the Tribe's stewardship of and respect for the land.***
I won't take up too much of your time (because hopefully you're outside or headed in that direction), but I'm just here to say...Happy Earth Day 2021!!!!!!!
If that statement brings you joy, then YAY! I hope you find interesting and informative suggestions below to keep you engaged with nature all year long. If it fills you with trepidation or only reminds you of those photocopy coloring pages of recycling bins, that's understandable too. Natural landscapes and environmental education can be ridiculously unaccessible, but hopefully you'll find something in this post (there's books, podcasts, Instagram accounts, local organizations, and places to visit) that helps to (re)ignite your connection with this beautifully wild world.
Either way, I am *officially* challenging everyone to try and do something earthy for every interest this week--to bring animals/ the global climate/ our local ecosystems to the forefront of your attention--and I'm providing some of TPB's favorite sources to help get you started. After all, we've got plenty of green to go around in this emerald city of ours. Earth Day is happening this thursday April 22nd :)
---
Books (my obvious first go-to):
---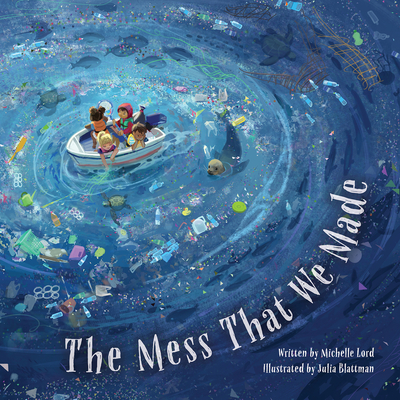 The Mess That We Made
by Michelle Lord, Julia Blattman (Illustrator)
The Mess That We Made explores the environmental impact of trash and plastic on the ocean and marine life, and it inspires kids to do their part to combat pollution. Facts about the Great Pacific Garbage Patch, ocean pollution, and how kids can help are included in the back matter.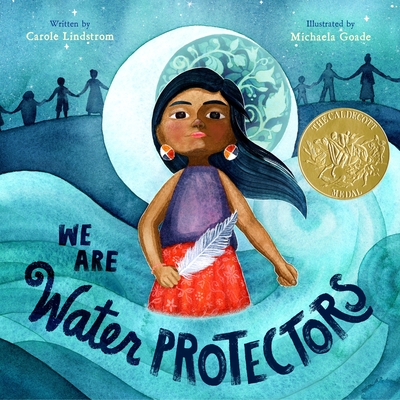 We Are Water Protectors
by Carole Lindstrom, Michaela Goade (Illustrator)
Inspired by the many Indigenous-led movements across North America, We Are Water Protectors issues an urgent rallying cry to safeguard the Earth's water from harm and corruption—a bold and lyrical picture book. Water is the first medicine. It affects and connects us all . . .(Winner of the 2021 Caldecott Medal).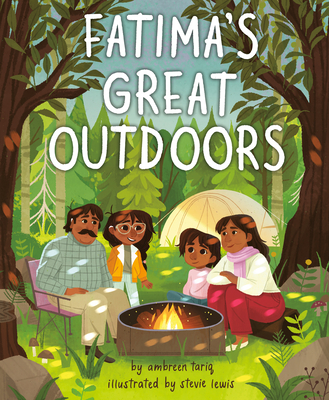 Fatima's Great Outdoors
by Ambreen Tariq, Stevie Lewis (Illustrator)
An immigrant family embarks on their first camping trip in the Midwest in this lively picture book by Ambreen Tariq, outdoors activist and founder of @BrownPeopleCamping. Tariq's picture book debut, with cheerful illustrations by Stevie Lewis, is a rollicking family adventure, a love letter to the outdoors, and a reminder that public land belongs to all of us.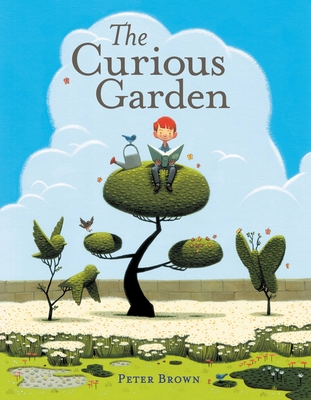 The Curious Garden
by Peter Brown
This New York Times bestselling modern classic explores the perennial topic of environmentalism in an urban world, from the creator of The Wild Robot and Mr. Tiger Goes Wild. Red-headed Liam can also be spotted on every page, adding a clever seek-and-find element to this captivating picture book.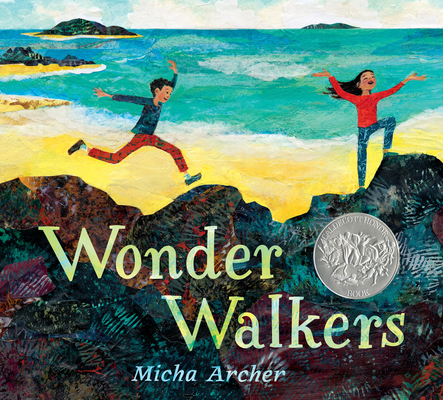 Wonder Walkers
by Micha Archer, Micha Archer (Illustrator)
When two curious kids embark on a "wonder walk," they let their imaginations soar as they look at the world in a whole new light. They have thought-provoking questions for everything they see: Is the sun the world's light bulb? Are rivers the earth's veins? Young readers will wonder too, as they ponder these gorgeous pages and make all kinds of new connections.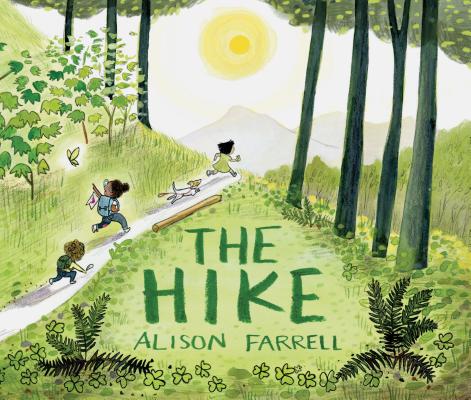 The Hike
by Alison Farrell
The Hike is a plucky and sweet adventure story about three intrepid young female explorers who set out to conquer the outdoors in their local forest. A must-have for budding scientists, best friends, and all adventurers in preschool and kindergarten.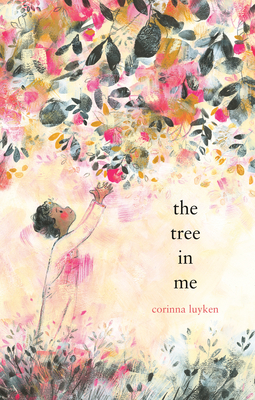 The Tree in Me
by Corinna Luyken
Through poetic text and exquisite illustrations of children reveling in nature, this picture book explores the various ways we as human beings are strong, creative, and connected to others. Each of us is like a tree, with roots and fruit, and an enduring link to everything else in nature. A stunning and sensitive portrait of the strength within each of us and the nourishment we receive from the natural world.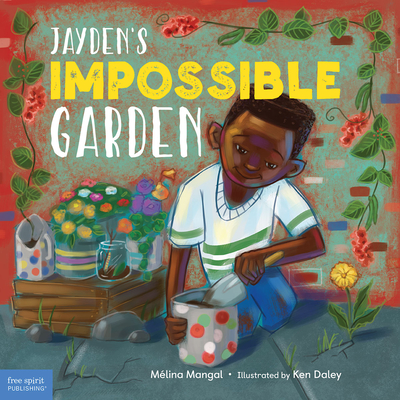 Jayden's Impossible Garden
by Mélina Mangal, Ken Daley (Illustrator)
Timeless and vibrant, this story highlights the beauty of intergenerational relationships and the power of imagination and perseverance in bringing the vision of a community garden to life. Jayden's love of nature will inspire readers to see their environment and surroundings as bursting with opportunities for growth and connection. At the back of the book, readers will find activities to make items found in the book, such as the milk jug bird feeder.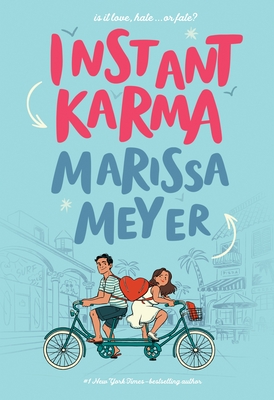 Instant Karma
by Marissa Meyer
In New York Times bestselling author Marissa Meyer's young adult contemporary romance, chronic overachiever Prudence Barnett is suddenly gifted with the ability to cast instant karma on those around her – both good and bad. While she's working at the rescue center for local sea animals for extra credit with Quint Erickson, her slacker of a lab partner, she begins to uncover truths about baby otters, environmental upheaval, and romantic crossed signals—not necessarily in that order. Her newfound karmic insights reveal how thin the line is between virtue and vanity, generosity and greed . . . love and hate… and fate.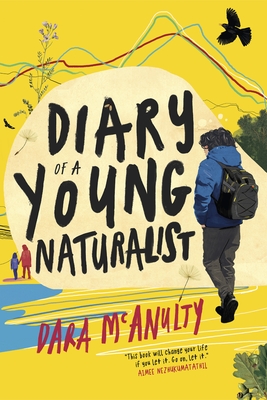 The Diary of a Young Naturalist (pre-order, out 6/8/21)
by Dara McAnulty
From sixteen-year-old Dara McAnulty, a globally renowned figure in the youth climate activist movement, comes a memoir about loving the natural world and fighting to save it. Diary of a Young Naturalist chronicles the turning of a year in Dara's Northern Ireland home patch. Beginning in spring--when "the sparrows dig the moss from the guttering and the air is as puffed out as the robin's chest"--these diary entries about his connection to wildlife and the way he sees the world are vivid, evocative, and moving.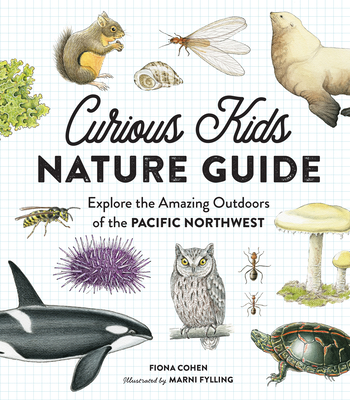 Curious Kids Nature Guide: Explore the Amazing Outdoors of the Pacific Northwest
by Fiona Cohen, Marni Fylling (Illustrator)
Filled with fun facts and 100 full-color, beautiful, and scientifically accurate illustrations, this nature guide will inspire kids to go outdoors and discover the natural wonders of the Pacific Northwest in their own backyards and beyond. Organized by habitat--forest, beach, fresh water, and backyards and urban parks--this book will teach kids about some of the most intriguing flora, fauna, and natural phenomena of the region while also sharing ecological lessons.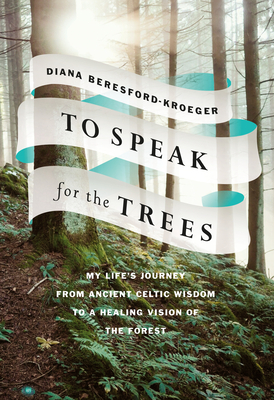 To Speak for the Trees: My Life's Journey from Ancient Celtic Wisdom to a Healing Vision of the Forest
by Diana Beresford-Kroeger
Canadian botanist, biochemist and visionary Diana Beresford-Kroeger's startling insights into the hidden life of trees have already sparked a quiet revolution in how we understand our relationship to forests. Now, in a captivating account of how her life led her to these illuminating and crucial ideas, she shows us how forests can not only heal us but save the planet.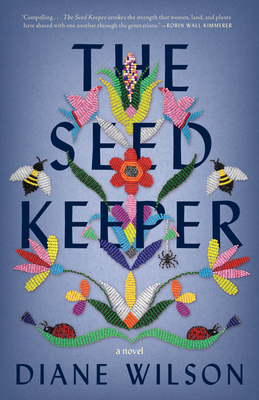 The Seed Keeper
by Diane Wilson
A haunting novel spanning several generations, The Seed Keeper follows a Dakh ta family's struggle to preserve their way of life, and their sacrifices to protect what matters most. Weaving together the voices of four indelible women, this is a beautifully told story of reawakening, of remembering our original relationship to the seeds and, through them, to our ancestors.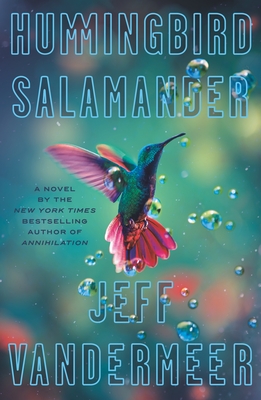 Hummingbird Salamander
by Jeff VanderMeer
Hummingbird Salamander is Jeff VanderMeer at his brilliant, cinematic best, wrapping profound questions about climate change, identity, and the world we live in into a tightly plotted thriller full of unexpected twists and elaborate conspiracy.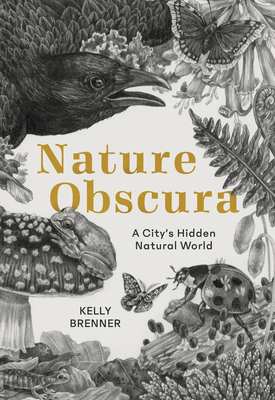 Nature Obscura: A City's Hidden Natural World
by Kelly Brenner
Through explorations of a rich and varied urban landscape, Brenner reveals the complex micro-habitats and surprising nature found in the middle of a city. In her hometown of Seattle, she exposes a diverse range of strange and unknown creatures. With wonder and a sense of humor, Nature Obscura aims to help us rediscover our connection to the natural world that is just outside our front door--we just need to know where to look.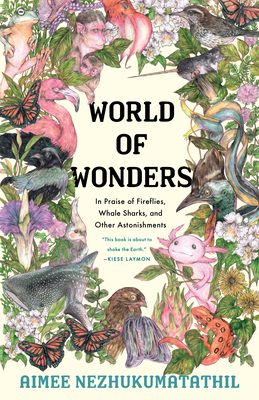 World of Wonders
by Aimee Nezhukumatathil, Fumi Nakamura (Illustrator)
From beloved, award-winning poet Aimee Nezhukumatathil comes a debut work of nonfiction--a collection of essays about the natural world, and the way its inhabitants can teach, support, and inspire us. Even in the strange and the unlovely, Nezhukumatathil finds beauty and kinship. For it is this way with wonder: it requires that we are curious enough to look past the distractions in order to fully appreciate the world's gifts.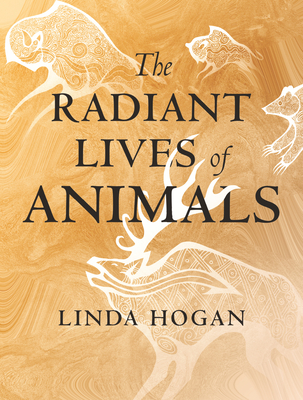 The Radiant Lives of Animals
by Linda Hogan
From celebrated Chickasaw writer and environmentalist, Linda Hogan, comes a spiritual meditation, in prose and poetry, on our relationship to the animal world, in an illustrated gift package. Hogan draws on many Native nations' ancient stories and spiritual traditions to show us that the soul exists in those delicate places where the natural world extends into human consciousness.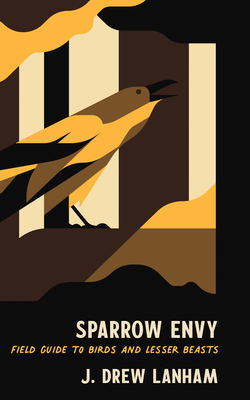 Sparrow Envy: Field Guide to Birds and Lesser Beasts
by J. Drew Lanham
Renowned naturalist and writer J. Drew Lanham explores his obsession with birds and all things wild in a mixture of poetry and prose. He questions vital assumptions taken for granted by so many birdwatchers: can birding be an escape if the birder is not in a safe place? Who is watching him as he watches birds? With a refreshing balance of reverence and candor, Lanham paints a unique portrait of the natural world: listening to cicadas, tracking sandpipers, towhees, wrens, and cataloging fellow birdwatchers at a conference where he is one of two black birders. The resulting insights are as honest as they are illuminating.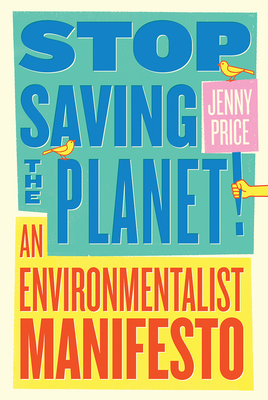 Stop Saving the Planet!: An Environmentalist Manifesto
by Jenny Price
We've been "saving the planet" for decades!…And environmental crises just get worse. All this hybrid driving and LEED building and carbon trading seems to accomplish little to nothing—and low-income communities continue to suffer the worst consequences. Jenny Price says enough already! With this short, fun, fierce manifesto for an environmentalism that is hugely more effective, a whole lot fairer, and infinitely less righteous. She challenges you, corporate sustainability officers, and the EPA to think and act completely anew—and to start right now—to ensure a truly habitable future.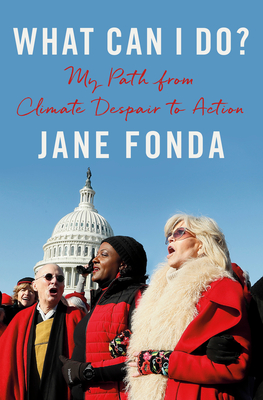 What Can I Do?: My Path from Climate Despair to Action
by Jane Fonda
A call to action from Jane Fonda, one of the most inspiring activists of our time, urging us to wake up to the looming disaster of climate change and equipping us with the tools we need to join her in protest. In the fall of 2019, frustrated with the obvious inaction of politicians and inspired by Greta Thunberg, Naomi Klein, and student climate strikers, Jane Fonda moved to Washington, D.C., to lead weekly climate change demonstrations on Capitol Hill. In What Can I Do?, Fonda weaves her deeply personal journey as an activist alongside conversations with and speeches by leading climate scientists and inspiring community organizers, and dives deep into the issues to emphasize what is at stake.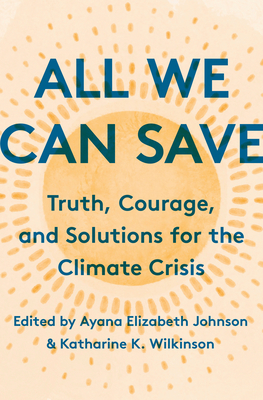 All We Can Save: Truth, Courage, and Solutions for the Climate Crisis
by Ayana Elizabeth Johnson (Editor), Katharine K. Wilkinson (Editor)
All We Can Save illuminates the expertise and insights of dozens of diverse women leading on climate in the United States—scientists, journalists, farmers, lawyers, teachers, activists, innovators, wonks, and designers, across generations, geographies, and race—and aims to advance a more representative, nuanced, and solution-oriented public conversation on the climate crisis. These women offer a spectrum of ideas and insights for how we can rapidly, radically reshape society. Intermixing essays with poetry and art, this book is both a balm and a guide for knowing and holding what has been done to the world, while bolstering our resolve never to give up on one another or our collective future.
---
Podcasts:
---
Planet Reimagined with Adam Met
"For every subscriber, we plant a tree! Join host Adam Met (the A from the band AJR, and Executive Director of Sutainable Partners, Inc.) as he speaks with inventors, innovators, and activists doing incredible, sustainable things to protect people and planet. The guests have invented molecules, written constitutions, created a new kind of toilet, eaten tarantulas, inspired millions to march, and even run for President of the United States."
Completely Arbortrary
"Tree zealot Casey Clapp and tree agnostic Alex Crowson review and rate your favorite arboreal friends. A semi-educational, basically pleasant, and fully unnecessary romp through the annals of treedom." On Instagram @arbortrarypod.
Ologies with Alie Ward
"Volcanoes. Trees. Drunk butterflies. Mars missions. Slug sex. Death. Beauty standards. Anxiety busters. Beer science. Bee drama. Take away a pocket full o fscience knowledge and charming, bizarre stories about what fuels these professional -ologists' obsessions. Humorist and science correspondent Alie Ward asks smart people stupid questions and then answers might change your life." On Instagram @ologies.
The Jane Goodall Hopecast
"Scientist. Activist. Storyteller. Icon. Jane Goodall blazed the trail and changed the world. Now, she's studying new subjects – humans! This brand-new podcast will take listeners on a one-of-a-kind journey as they learn from Dr. Goodall's extraordinary life hear from changemaking guests from every arena and become awed by a growing movement sparked by Jane and fueled by hope. Join us as we get curious, grow compassion, and take action to build a better world for all." On Instagram @janegoodallinst.
---
Instagram Accounts to Follow:
---
"Proud Indian Muslim American Woman diversifying public lands & outdoors 1 story at a time!" And the author of the kids book Fatima's Great Outdoors!
"Healing through our inherent connection to the land. Payahuunadü, the place of flowing water. Nüümü and Newe territory."
"A diverse outdoor community, hiking group & podcast for the underrepresented hiker."
"#BlackLivesMatter. We are People of Color in the outdoors. Tag #melaninbasecamp & help #diversifyoutdoors."
@latinooutdoors
"Connecting cultura y community with the outdoors."
"Building a community of Asians & Pacific Islanders in the outdoors."
"This is the official Mount Rainier National Park Instagram."
"We're a nonprofit news org reporting on the environment and climate. We stan #IntersectionalEnvironmentalism."
---
Local Organizations:
---
PAWS Wildlife Center
"We operate as an emergency hospital and have specialized recovery facilities designed to rehabilitate sick, injured and orphaned wildlife, restore them to full health, and return them as functioning members of their wild population. PAWS is only one of two permitted facilities in Washington State to rehabilitate American Black Bears and marine mammals, primarily Harbor Seals." On Instagram @paws_wa.
Tilth Alliance
"Tilth Alliance unites farmers, eaters, gardeners, cooks and environmental advocates to champion a sustainable, healthy and equitable food culture. We offer hands-on education, teaching agriculture, nutrition and science to people of all ages. Together, passionate community members are creating a shift in our culture and have the potential for great influence and change." On Instagram @tilthalliance.
Got Green Seattle
"Got Green organizes for environmental, racial, and economic justice as a South Seattle-based grassroots organization led by people of color and low income people. We cultivate multi-generational community leaders to be central voices in the Green Movement in order to ensure that the benefits of the green movement and green economy (green jobs, healthy food, energy efficient & healthy homes, public transit) reach low income communities and communities of color. Our three grassroots committees — Food Access, Young Leaders, and Climate Justice — are our primary vehicles of building power and creating change." On Instagram @gotgreenseattle.
Duwamish Tribe Ecotours
"The Duwamish Tribe's mission for our ecotourism program is to increase knowledge & understanding of the River's significance to Duwamish history and culture, as well as to recruit and train our members to be active environmental stewards of the Duwamish River. By elevating public awareness and comprehension of the Duwamish Tribe and our cultural and historical ties to the River, we encourage non-tribal Seattle residents to become educated and involved as active stewards in restoration and protection of the Duwamish River. We incorporate traditional culture, (storytelling, mythology and ethnobotany) to weave together this educational program with the natural history of the river. The Duwamish Tribe's indigenous territory includes the modern-day city of Seattle and much of Greater King County." On Instagram @duwamishtribe.

Viva Farms
"Our mission is to empower aspiring and limited-resource farmers by providing bilingual training in holistic organic farming practices, as well as access to land, infrastructure, equipment, marketing and capital. We operate 119 acres, two locations in Skagit County, and one in King County, Washington. We lower the barriers for beginning farmers, and create the opportunity for success. Together, we preserve sustainable farming by creating a strong and just local food system." On Instagram @vivafarms.
---
Places to Visit:
---
Seattle Aquarium
"The region's premier resource for hands-on marine experiences and conservation education, the Seattle Aquarium offers fun, exciting ways to discover more about the amazing Puget Sound and our world's one big ocean. Join us in our mission: Inspiring Conservation of Our Marine Environment." On Instagram @seattleaquarium.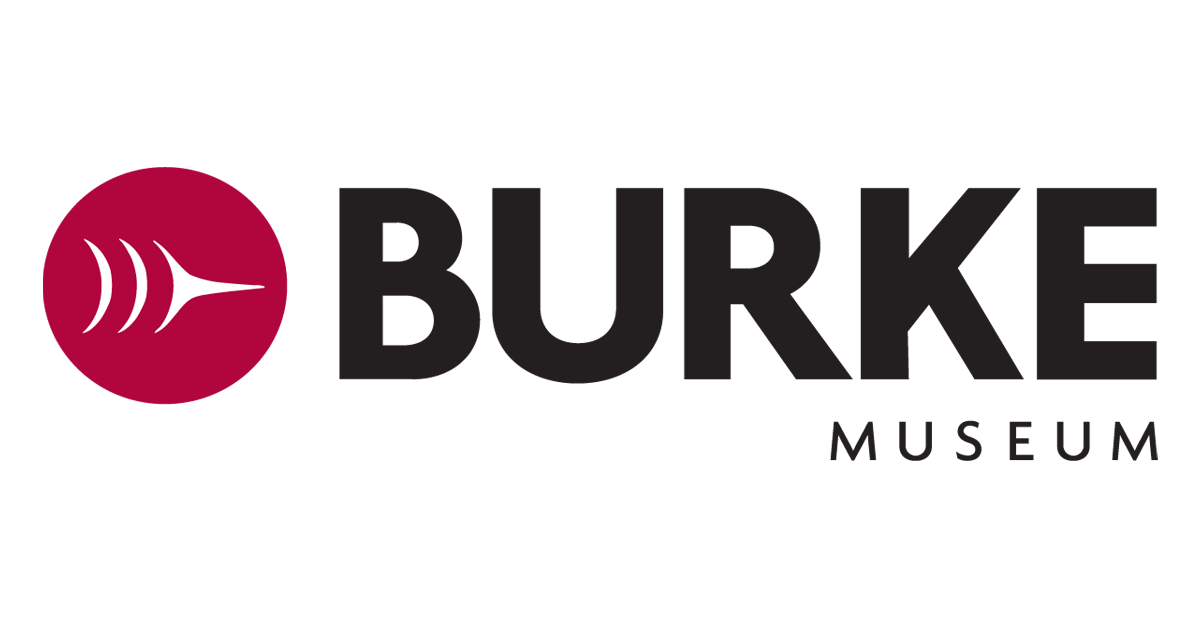 The Burke Museum
"Founded in 1885 by the Young Naturalists, a group of curious teenagers inspired by seeing Seattle transform before their eyes. For 130 years, the Museum has built upon this legacy, collecting objects that help us understand how the Northwest has grown and changed. The Young Naturalists sought designation as the State Museum to ensure their collections would be a public resource for generations. Regardless of who you are or where you came from—whether your family just got here or has called this land home for millennia—this is your museum." On Instagram @burkemuseum.
Virtual Tour of the Bullitt Center
"The Bullitt Center was designed to show what's possible today, changing the way people think about high performance green building. While the building includes many innovations, in reality every feature of the building is being used elsewhere in the world. As Denis Hayes says, "our chief innovation is that we brought all these ideas together in one place at the same time" – net zero energy and water, composting toilets, toxic-free materials, FSC wood, and more. You can virtually tour the building thanks to the fantastic work by Deb Sigler, program coordinator of the Discovery Commons at the University of Washington's Center for Integrated Design. This 15-minute tour covers the entire project and you can watch it here or on YouTube!"
Bloedel Reserve - Botanical Gardens
"Founders Prentice and Virginia Bloedel artfully transformed a rough-hewn Northwest forest into a harmonious series of curated gardens, structural features, and distinctive landscapes, with nature as canvas and paint. Internationally recognized for the inspirational beauty of its refined gardens, natural landscapes, and preserved forests, Bloedel Reserve also excels in environmental stewardship of its 150 acres. Open year-round, there's something new to discover in every season: ever-changing landscapes, guided walks, expert lectures, summer concerts, special seasonal events, and more." On Instagram @bloedelreserve.
Oxbow Farm and Conservation Center
"Oxbow inspires people to eat healthy, sustainably grown food and to steward our natural resources for future generations. We are a nonprofit organization located near the Snoqualmie River in Carnation, Washington. Oxbow researches and practices regenerative farming methods, grows food and native plants, and educates people of all ages about agriculture and the environment. Collectively, Oxbow's work takes real-time action to combat climate change, promote biodiversity, and encourage healthy food systems. Oxbow connects to the public through special events, educational programs, volunteer opportunities, and a Community Supported Agriculture (CSA) program." On Instagram @oxbowcenter.
King County Parks and Trails
"King County Parks' mission is to steward, enhance and acquire parks to inspire healthy communities. Today, our system consists of more than 200 parks, 175 miles of regional trails, and 215 miles of backcountry trails. From regional treasures such as Marymoor Park and Cougar Mountain Regional Wildland Park to amenities such as athletic fields, regional trails, and pools, there is something for everyone in King County Parks." On Instagram @kingcountyparks.
UW Botanic Gardens
"The University of Washington Botanic Gardens has two sites: the Washington Park Arboretum and the Center for Urban Horticulture. Our mission is sustaining managed to natural ecosystems and the human spirit through plant research, display, and education. The 230-acre Arboretum includes a vibrant collection of more than 40,000 plants from around the world with trails to explore and programs for youth and adults. Both sites offer excellent opportunities for exercise, exploration, and wildlife viewing. Visit the Botanic Gardens to explore and enjoy on your own or join with others on guided tours, in classes or other fun programs." On Instagram @uwbotanicgardens.
---
So learn about a new tree, sign up for an ecotour, or clean up some beach trash while you listen to the "Medusology" episode of Ologies. You might notice a change in your mood (plants and sunshine can boost serotonin), or a new budding interest (do you know how many species of flies there are??), and hopefully some education, activism, and elbow grease can help the planet heal a bit on--and beyond--this Earth Day too.