Submitted by
Nicole R
on December 29, 2021 - 1:20pm
I recently had the pleasure of watching the tv show Only Murders in the Building (shout out to Rosa, Claire, and Allie for recommending it!) and I was delightfully charmed from start to finish. I quickly fell into this cozy mystery set in New York City following the unexpected trio of Steve Martin, Martin Short, and Selena Gomez as they try to solve a murder that took place in their fancy apartment building while starting a true crime podcast along the way. I was pulled in by the eclectic cast of characters, funny moments, and the twists and turns as the plot thickened.
As someone who tends to veer away from things with murder in the title, this show reminded me how fun a mystery can be and that there is in fact an entire genre of cozy mysteries out there to explore. So, if you too have just finished binging this show and are searching for some fun and not-too-scary cozy mysteries to read, check out the list below! And if you haven't watched the show yet, please go and remedy that right away. Happy sleuthing!
---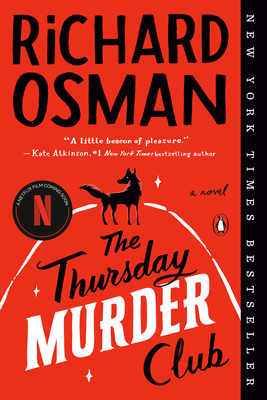 The Thursday Murder Club: A Novel by Richard Osman
Genre: Mystery & Suspense
Price: $17.00
In a peaceful retirement village, four unlikely friends meet weekly in the Jigsaw Room to discuss unsolved crimes; together they call themselves the Thursday Murder Club.
When a local developer is found dead with a mysterious photograph left next to the body, the Thursday Murder Club suddenly find themselves in the middle of their first live case.
As the bodies begin to pile up, can our unorthodox but brilliant gang catch the killer, before it's too late?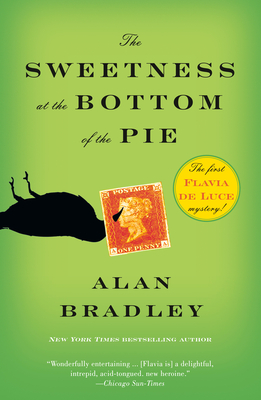 The Sweetness at the Bottom of the Pie: A Flavia de Luce Mystery by Alan Bradley
Genre: Mystery & Suspense
Price: $17.00
It is the summer of 1950-and at the once-grand mansion of Buckshaw, young Flavia de Luce, an aspiring chemist with a passion for poison, is intrigued by a series of inexplicable events: A dead bird is found on the doorstep, a postage stamp bizarrely pinned to its beak.
Then, hours later, Flavia finds a man lying in the cucumber patch and watches him as he takes his dying breath. For Flavia, who is both appalled and delighted, life begins in earnest when murder comes to Buckshaw.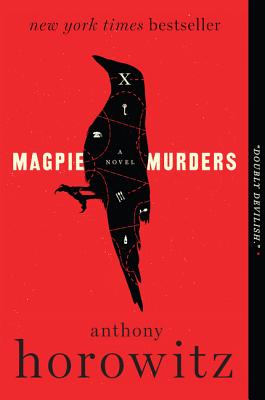 Magpie Murders: A Novel by Anthony Horowitz
Genre: Mystery & Suspense
Price: $17.00
When editor Susan Ryeland is given the manuscript of Alan Conway's latest novel, she has no reason to think it will be much different from any of his others. After working with the bestselling crime writer for years, she's intimately familiar with his detective, Atticus Pünd, who solves mysteries disturbing sleepy English villages.
Conway's latest tale has Atticus Pünd investigating a murder at Pye Hall, a local manor house. But the more Susan reads, the more she's convinced that there is another story hidden in the pages of the manuscript: one of real-life jealousy, greed, ruthless ambition, and murder.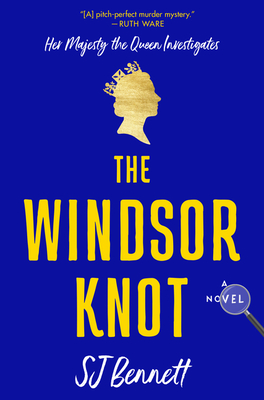 The Windsor Knot: A Novel (Her Majesty the Queen Investigates #1) by SJ Bennett
Genre: Mystery & Suspense
Price: $27.99
An absolutely delightful read for fans of Alexander McCall Smith and Alan Bradley, where Queen Elizabeth must step in to solve a mysterious death at Windsor Castle when England's top investigators have failed.
On the eve of the Queen's 90th birthday celebration, the Castle is full of guests, including a dashing young Russian pianist found dead in his guest room. Is it an accident, suicide, a jealous husband or Putin's secret agents? Only Her Majesty can solve this puzzling case! — Bookseller Deborah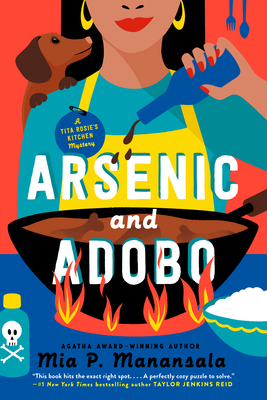 Arsenic and Adobo (A Tita Rosie's Kitchen Mystery #1) by Mia P. Manansala
Genre: Mystery & Suspense
Price: $16.00
When Lila Macapagal moves back home to recover from a horrible breakup, her life seems to be following all the typical rom-com tropes. But when a notoriously nasty food critic (who happens to be her ex-boyfriend) drops dead moments after a confrontation with Lila, her life quickly swerves from a Nora Ephron romp to an Agatha Christie case.
When she's labeled as the one and only suspect, Lila's left with no choice but to conduct her own investigation. Armed with the nosy auntie network, her barista best bud, and her trusted Dachshund, Longanisa, Lila takes on this tasty, twisted case and soon finds her own neck on the chopping block...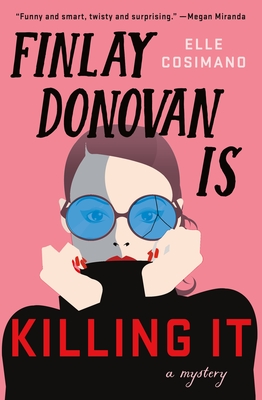 Finlay Donovan Is Killing It: A Mystery by Elle Cosimano
Genre: Mystery & Suspense
Price: $26.99
Finlay Donovan is killing it . . . except, she's really not. She's a stressed-out single-mom of two and struggling novelist, Finlay's life is in chaos: the new book she promised her literary agent isn't written, her ex-husband fired the nanny without telling her, and this morning she had to send her four-year-old to school with hair duct-taped to her head after an incident with scissors.
When Finlay is overheard discussing the plot of her new suspense novel with her agent over lunch, she's mistaken for a contract killer, and inadvertently accepts an offer to dispose of a problem husband in order to make ends meet . . . Soon, Finlay discovers that crime in real life is a lot more difficult than its fictional counterpart, as she becomes tangled in a real-life murder investigation.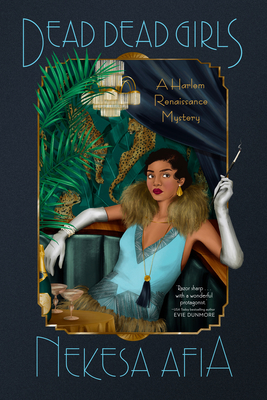 Dead Dead Girls (A Harlem Renaissance Mystery #1) by Nekesa Afia
Genre: Mystery & Suspense
Price: $16.00
Harlem, 1926. Young Black women like Louise Lloyd are ending up dead. Louise spends her days working at Maggie's Café and her nights at the Zodiac, Harlem's hottest speakeasy. Louise's friends, especially her girlfriend, Rosa Maria Moreno, might say she's running from her past but don't tell her that.
When a girl turns up dead in front of the café, Louise is forced to confront the fact that two other local Black girls have been murdered in the past few weeks. After Louise gets unexpectedly arrested, she is given an ultimatum: She can either help solve the case or wind up in a jail cell. Louise has no choice but to investigate and soon finds herself toe-to-toe with a murderous mastermind.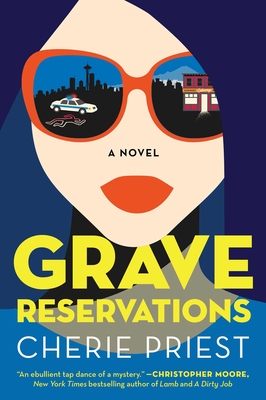 Grave Reservations: A Novel (Booking Agents Series #1) by Cherie Priest
Genre: Mystery & Suspense
Price: $26.00
Meet Leda Foley: devoted friend, struggling travel agent, and inconsistent psychic. When Leda uses her psychic abilities to save Seattle PD detective Grady Merritt from getting on a plane destined to blow up, Grady asks Leda if she'll use her abilities to help him with a cold case that he just can't crack.
Despite her scattershot premonitions, she agrees for a secret reason: her fiancé's murder remains unsolved. Joined by a rag-tag group of bar patrons (from where Leda performs Klairvoyant Karaoke--singing whatever song comes to mind when she holds people's personal effects), Leda and Grady set out to catch a killer--and learn how the two cases that haunt them have more in common than they ever suspected.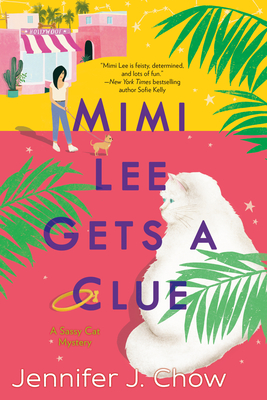 Mimi Lee Gets a Clue (A Sassy Cat Mystery #1) by Jennifer J. Chow
Genre: Mystery & Suspense
Price: $16.00
Mimi Lee is in over her head. There's her new Los Angeles pet grooming shop to run, her matchmaking mother to thwart, her talking cat Marshmallow to tend to—oh, and the murder of a local breeder to solve...now if only Mimi hadn't landed herself on top of the suspect list.

Hoping to clear her name, Mimi enlists help from her dreamy lawyer neighbor Josh. But even with Josh on board, it'll take Mimi and Marshmallow a lot of sleuthing and more than a little sass to get back to the pet-grooming life—and off the murder scene.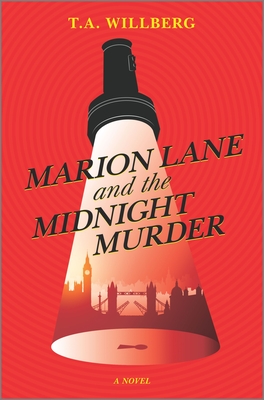 Marion Lane and the Midnight Murder by T. A. Willberg
Genre: Mystery & Suspense
Price: $27.99
Marion Lane and the Midnight Murder plunges readers into the heart of London, to the secret tunnels that exist far beneath the city streets. There, a mysterious group of detectives recruited for Miss Brickett's Investigations & Inquiries use their cunning and gadgets to solve crimes that have stumped Scotland Yard.
Masterful, clever and deliciously suspenseful, Marion Lane and the Midnight Murder is a fresh take on the Agatha Christie-style locked-room murder mystery, with an exciting new heroine detective.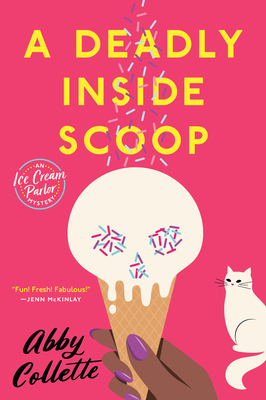 A Deadly Inside Scoop (An Ice Cream Parlor Mystery #1) by Abby Collette
Genre: Mystery & Suspense
Price: $16.00
This book kicks off a charming cozy mystery series set in an ice cream shop—with a fabulous cast of quirky characters.

Recent MBA grad Bronwyn Crewse has just taken over her family's ice cream shop in Chagrin Falls, Ohio, and she's going back to basics. But on opening day, Win finds a body in the snow, and it turns out the dead man was a grifter with an old feud with the Crewse family. Soon, Win's father is implicated in his death. It's not easy to juggle a new-to-her business while solving a crime, but Win is determined to do it. With the help of her quirky best friends and her tight-knit family, she'll catch the ice cold killer before she has a meltdown...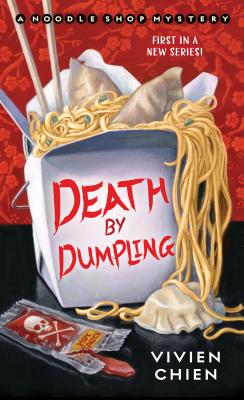 Death by Dumpling: A Noodle Shop Mystery by Vivien Chien
Genre: Mystery & Suspense
Price: $8.99
The last place Lana Lee thought she would ever end up is back at her family's restaurant. But after a brutal break-up and a dramatic workplace walk-out, she figures that helping wait tables is her best option for putting her life back together. Even if that means having to put up with her mother, who is dead-set on finding her a husband.

Lana's love life soon becomes yesterday's news once the restaurant's property manager, Mr. Feng, turns up dead—after a delivery of shrimp dumplings from Ho-Lee. But how could this have happened when everyone on staff knew about Mr. Feng's severe, life-threatening shellfish allergy? Now, with the whole restaurant under suspicion for murder and the local media in a feeding frenzy—to say nothing of the gorgeous police detective who keeps turning up for take-out—it's up to Lana to find out who is behind Feng's killer order. . . before her own number is up.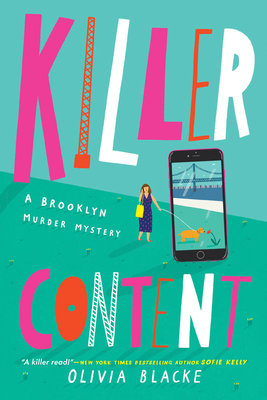 Killer Content (A Brooklyn Murder Mystery #1) by Olivia Blacke
Genre: Mystery & Suspense
Price: $16.00
Bayou transplant Odessa Dean has a lot to learn about life in Brooklyn. So far she's scored a rent free apartment in one of the nicest neighborhoods around by cat-sitting, and has a new job working at Untapped Books & Café. Hand-selling books and craft beers is easy for Odessa, but making new friends and learning how to ride the subway? Well, that might take her a little extra time.
When the death of a fellow waitress goes viral, caught on camera in the background of a couple's flash-mob proposal video, nothing about Bethany's death feels right to Odessa. As an up-and-coming YouTube star, Bethany had more than one viewer waiting for her to fall from grace. Determined to prove there's a killer on the loose, Odessa takes matters into her own hands. But can she pin down Bethany's killer before they take Odessa offline for good?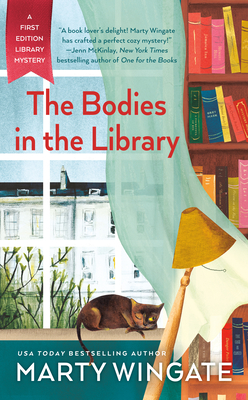 The Bodies in the Library by Marty Wingate
Genre: Mystery & Suspense
Price: $7.99
Hayley Burke has landed a dream job: she is the new curator of Lady Georgiana Fowling's First Edition library. The library is kept at Middlebank House, a lovely Georgian home in Bath, England. Hayley lives on the premises and works with the finicky Glynis Woolgar, Lady Fowling's former secretary. Mrs. Woolgar does not like Hayley's ideas to modernize the First Edition Society and bring in fresh blood. And she is not even aware of the fact that Hayley does not know the first thing about the Golden Age of Mysteries.
Hayley is faking it till she makes it, and one of her plans to breathe new life into the Society is actually taking flight--an Agatha Christie fan fiction writers group is paying dues to meet up at Middlebank House. But when one of the group is found dead in the venerable stacks of the library, Hayley has to catch the killer to save the Society and her new job.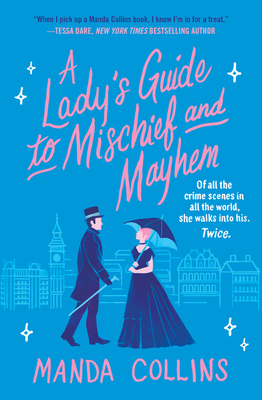 A Lady's Guide to Mischief and Mayhem (Ladies Most Scandalous #1) by Manda Collins
Genre: Romance
Price: $14.99

England, 1865: Newspaper columnist Lady Katherine Bascomb finds herself the subject of speculation when her latest article leads to an arrest in the murders plaguing London. The English believe women ought not to write about such vulgar things as crime, and a particularly attractive detective inspector is incensed that she's interfered with his investigation. To escape her sudden notoriety, Katherine heads to the country-only to witness a murder upon her arrival.

Detective Inspector Andrew Eversham is appalled when Lady Katherine entangles herself in one of his cases-again. Her sensationalist reporting already nearly got him kicked off the police force, and he'll be damned if he permits her to meddle a second time. Yet, her questions are awfully insightful, and he can't deny his attraction to both her beauty and brains. As the clues point to a dangerous criminal, the two soon realize their best option is working together. But with their focus on the killer lurking in the shadows, neither is prepared for the other risk the case poses-to their hearts.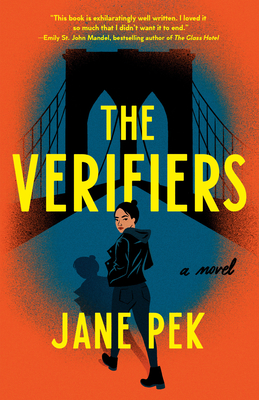 The Verifiers by Jane Pek (Pre-order, out Feb. 22nd, 2022)
Genre: Mystery & Suspense
Price: $17.00
Introducing Claudia Lin: a sharp-witted amateur sleuth for the 21st century. This debut novel follows Claudia as she verifies people's online lives, and lies, for a dating detective agency in New York City. Until a client with an unusual request goes missing . . .
Part literary mystery, part family story, The Verifiers is a clever and incisive examination of how technology shapes our choices, and the nature of romantic love in the digital age.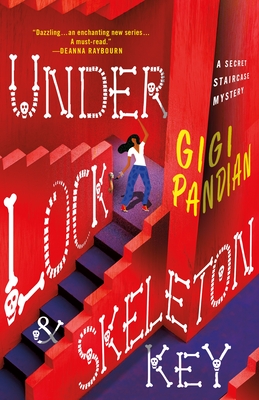 Under Lock & Skeleton Key: A Secret Staircase Mystery by Gigi Pandian (Pre-order, out March 22, 2022)
Genre: Mystery & Suspense
Price: $26.99
An impossible crime. A family legacy. The intrigue of hidden rooms and secret staircases. After a disastrous accident derails Tempest Raj's career, and life, she heads back to her childhood home in California to comfort herself with her grandfather's Indian home-cooked meals. Though she resists, every day brings her closer to the inevitable: working for her father's company. Secret Staircase Construction specializes in bringing the magic of childhood to all by transforming clients' homes with sliding bookcases, intricate locks, backyard treehouses, and hidden reading nooks.
When Tempest's former stage double is discovered dead inside a wall that's supposedly been sealed for more than a century. Fearing she was the intended victim, it's up to Tempest to solve this seemingly impossible crime. But as she delves further into the mystery, Tempest can't help but wonder if the Raj family curse that's plagued her family for generations--something she used to swear didn't exist--has finally come for her.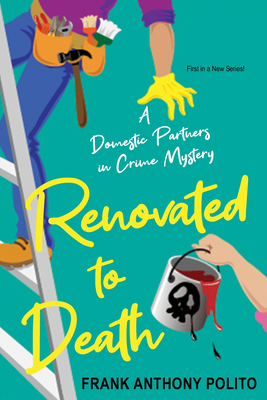 Renovated to Death by Frank Anthony Polito (Pre-order, out May 31, 2022)
Genre: Mystery & Suspense
Price: $15.95
It's Hart to Hart via HGTV in award-winning author and playwright Frank Anthony Polito's fabulous new cozy mystery series featuring a gay couple who solve crimes while renovating houses in suburban Detroit as part of their hit reality show Domestic Partners.

After a successful first season of Domestic Partners chronicling the renovation of their historic Craftsman Colonial, Peter and JP are taking on a renovation of a local Tudor Revival inherited by identical twin brothers Terry and Tom Cash. But linoleum floors and a pink-tiled bathroom aren't the only unwelcome surprises awaiting inside the house…

Just as the show is set to start filming, Peter and JP discover Tom Cash dead at the foot of the house's staircase. And when the police ruling changes from accidental death to homicide, the list of suspects grows fast. Could the killer be the crabby next-door-neighbor, the Realtor ex-boyfriend, the bartender ex-boyfriend, the other, much younger, ex-boyfriend, or even renovation-reluctant brother, Terry? And what's that awful smell coming from the basement? Now Peter's mystery writer skills, and JP's experience as the former star of a cop show, will be put to the test—as will their relationship while they uncover the secrets of the house and its owners. With a killer on the loose, this is one fixer upper that may prove deadly…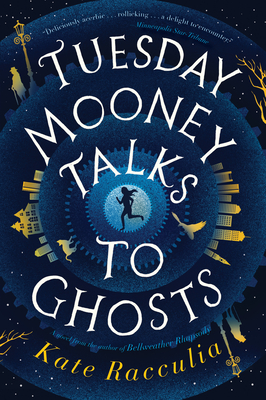 Tuesday Mooney Talks to Ghosts by Kate Racculia
Genre: Fiction
Price: $15.99
A handsome stranger. A dead billionaire. A citywide treasure hunt. Tuesday Mooney's life is about to change . . . forevermore.
Tuesday Mooney is a loner. She keeps to herself, begrudgingly socializes, and spends much of her time watching old Twin Peaks and X-Files DVDs. But when Vincent Pryce, Boston's most eccentric billionaire, dies--leaving behind an epic treasure hunt through the city, with clues inspired by his hero, Edgar Allan Poe--Tuesday's adventure finally begins.
Puzzle-loving Tuesday searches for clue after clue, joined by a ragtag crew: a wisecracking friend, an adoring teen neighbor, and a handsome, cagey young heir. The hunt tests their mettle, and with other teams from around the city also vying for the promised prize--a share of Pryce's immense wealth--they must move quickly. Pryce's clues can't be cracked with sharp wit alone; the searchers must summon the courage to face painful ghosts from their pasts (some more vivid than others) and discover their most guarded desires and dreams.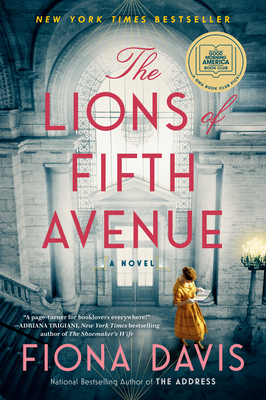 The Lions of Fifth Avenue: A Novel by Fiona Davis
Genre: Fiction
Price: $17.00
It's 1913, and on the surface, Laura Lyons couldn't ask for more out of life--her husband is the superintendent of the New York Public Library, allowing their family to live in an apartment within the grand building, and they are blessed with two children. But headstrong, passionate Laura wants more, and when she takes a leap of faith and applies to the Columbia Journalism School, her world is cracked wide open. As her studies take her all over the city, she is drawn to Greenwich Village's new bohemia, where she discovers the Heterodoxy Club--a radical, all-female group in which women are encouraged to loudly share their opinions on suffrage, birth control, and women's rights. Soon, Laura finds herself questioning her traditional role as wife and mother. And when valuable books are stolen back at the library, threatening the home and institution she loves, she's forced to confront her shifting priorities head on . . . and may just lose everything in the process.
Eighty years later, in 1993, Sadie Donovan struggles with the legacy of her grandmother, the famous essayist Laura Lyons, especially after she's wrangled her dream job as a curator at the New York Public Library. But the job quickly becomes a nightmare when rare manuscripts, notes, and books for the exhibit Sadie's running begin disappearing from the library's famous Berg Collection. Determined to save both the exhibit and her career, the typically risk-averse Sadie teams up with a private security expert to uncover the culprit. However, things unexpectedly become personal when the investigation leads Sadie to some unwelcome truths about her own family heritage--truths that shed new light on the biggest tragedy in the library's history.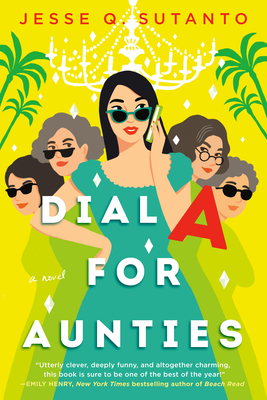 Dial A for Aunties by Jesse Q. Sutanto
Genre: Fiction
Price: $16.00
What happens when you mix 1 (accidental) murder with 2 thousand wedding guests, and then toss in a possible curse on 3 generations of an immigrant Chinese-Indonesian family? You get 4 meddling Asian aunties coming to the rescue!
When Meddelin Chan ends up accidentally killing her blind date, her meddlesome mother calls for her even more meddlesome aunties to help get rid of the body. Unfortunately, a dead body proves to be a lot more challenging to dispose of than one might anticipate, especially when it is inadvertently shipped in a cake cooler to the over-the-top billionaire wedding Meddy, her Ma, and aunties are working at an island resort on the California coastline. It's the biggest job yet for the family wedding business --Don't leave your big day to chance, leave it to the Chans!--and nothing, not even an unsavory corpse, will get in the way of her auntie's perfect buttercream flowers.
But things go from inconvenient to downright torturous when Meddy's great college love--and biggest heartbreak--makes a surprise appearance amid the wedding chaos. Is it possible to escape murder charges, charm her ex back into her life, and pull off a stunning wedding all in one weekend?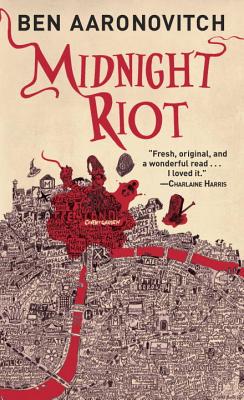 Midnight Riot (Rivers of London #1) by Ben Aaronovitch
Genre: Science Fiction & Fantasy
Price: $7.99
"Midnight Riot is what would happen if Harry Potter grew up and joined the Fuzz. It is a hilarious, keenly imagined caper."--Diana Gabaldon
Probationary Constable Peter Grant dreams of being a detective in London's Metropolitan Police. Too bad his superior plans to assign him to the Case Progression Unit, where the biggest threat he'll face is a paper cut. But Peter's prospects change in the aftermath of a puzzling murder, when he gains exclusive information from an eyewitness who happens to be a ghost. Peter's ability to speak with the lingering dead brings him to the attention of Detective Chief Inspector Thomas Nightingale, who investigates crimes involving magic and other manifestations of the uncanny. Now, as a wave of brutal and bizarre murders engulfs the city, Peter is plunged into a world where gods and goddesses mingle with mortals and a long-dead evil is making a comeback on a rising tide of magic.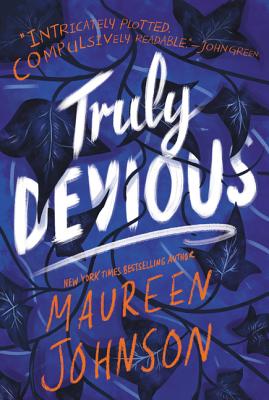 Truly Devious: A Mystery by Maureen Johnson
Genre: YA-Fiction
Price: $12.99
New York Times bestselling author Maureen Johnson weaves a delicate tale of murder and mystery in the first book of a striking new series, perfect for fans of Agatha Christie and E. Lockhart.
Ellingham Academy is a famous private school in Vermont for the brightest thinkers, inventors, and artists. It was founded by Albert Ellingham, an early twentieth century tycoon, who wanted to make a wonderful place full of riddles, twisting pathways, and gardens. "A place," he said, "where learning is a game." Shortly after the school opened, his wife and daughter were kidnapped. The only real clue was a mocking riddle listing methods of murder, signed with the frightening pseudonym "Truly, Devious." It became one of the great unsolved crimes of American history.
True-crime aficionado Stevie Bell is set to begin her first year at Ellingham Academy, and she has an ambitious plan: She will solve this cold case. That is, she will solve the case when she gets a grip on her demanding new school life and her housemates: the inventor, the novelist, the actor, the artist, and the jokester. But something strange is happening. Truly Devious makes a surprise return, and death revisits Ellingham Academy. The past has crawled out of its grave. Someone has gotten away with murder. The two interwoven mysteries of this first book in the Truly Devious series dovetail brilliantly, and Stevie Bell will continue her relentless quest for the murderers in books two and three.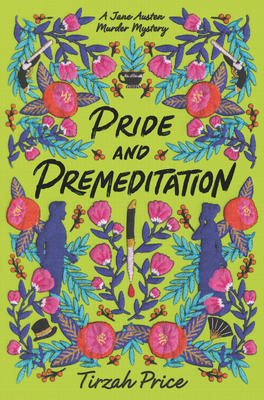 Pride and Premeditation (Jane Austen Murder Mysteries #1) by Tirzah Price
Genre: YA-Fiction
Price: $17.99
Perfect for fans of the Lady Janies and Stalking Jack the Ripper, the first book in the Jane Austen Murder Mysteries series is a clever retelling of Pride and Prejudice that reimagines the iconic settings, characters, and romances in a thrilling and high-stakes whodunit.
When a scandalous murder shocks London high society, seventeen-year-old aspiring lawyer Lizzie Bennet seizes the opportunity to prove herself, despite the interference of Mr. Fitzwilliam Darcy, the stern young heir to the prestigious firm Pemberley Associates. Convinced the authorities have imprisoned the wrong person, Lizzie vows to solve the murder on her own. But as the case--and her feelings for Darcy--become more complicated, Lizzie discovers that her dream job could make her happy, but it might also get her killed.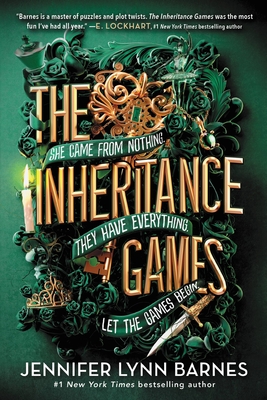 The Inheritance Games by Jennifer Lynn Barnes
Genre: YA-Fiction
Price: $10.99
Don't miss this New York Times bestselling impossible to put down (Buzzfeed) novel with deadly stakes, thrilling twists, and juicy secrets--perfect for fans of One of Us is Lying and Knives Out.
Avery Grambs has a plan for a better future: survive high school, win a scholarship, and get out. But her fortunes change in an instant when billionaire Tobias Hawthorne dies and leaves Avery virtually his entire fortune. The catch? Avery has no idea why -- or even who Tobias Hawthorne is.
To receive her inheritance, Avery must move into sprawling, secret passage-filled Hawthorne House, where every room bears the old man's touch -- and his love of puzzles, riddles, and codes. Unfortunately for Avery, Hawthorne House is also occupied by the family that Tobias Hawthorne just dispossessed. This includes the four Hawthorne grandsons: dangerous, magnetic, brilliant boys who grew up with every expectation that one day, they would inherit billions. Heir apparent Grayson Hawthorne is convinced that Avery must be a conwoman, and he's determined to take her down. His brother, Jameson, views her as their grandfather's last hurrah: a twisted riddle, a puzzle to be solved. Caught in a world of wealth and privilege, with danger around every turn, Avery will have to play the game herself just to survive.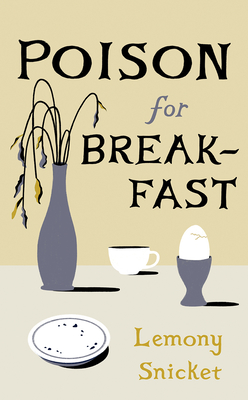 Poison for Breakfast by Lemony Snicket
Genre: YA-Fiction
Price: $17.95
In the years since this publishing house was founded, we have worked with an array of wondrous authors who have brought illuminating clarity to our bewildering world. Now, instead, we bring you Lemony Snicket.
Over the course of his long and suspicious career, Mr. Snicket has investigated many things, including villainy, treachery, conspiracy, ennui, and various suspicious fires. In this book, he is investigating his own death. Poison for Breakfast is a different sort of book than others we have published, and from others you may have read. It is different from other books Mr. Snicket has written. It could be said to be a book of philosophy, something almost no one likes, but it is also a mystery, and many people claim to like those. Certainly Mr. Snicket didn't relish the dreadful task of solving it, but he had no choice. It was put in front of him, right there, on his plate.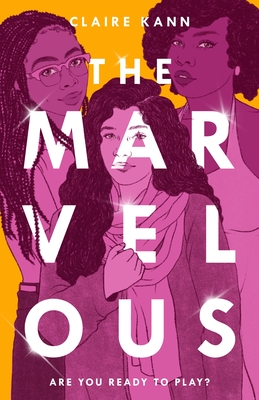 The Marvelous by Claire Kann
Genre: YA-Fiction
Price: $18.99
From the author of Let's Talk About Love and If It Makes You Happy, this exuberant YA Novel follows six teens locked together in a mansion, contending for a life-changing cash prize in a competition run by a reclusive heiress.
Everyone thinks they know Jewel Van Hanen. Heiress turned actress turned social media darling who created the massively popular video-sharing app, Golden Rule.After mysteriously disappearing for a year, Jewel makes her dramatic return with an announcement: she has chosen a few lucky Golden Rule users to spend an unforgettable weekend at her private estate. But once they arrive, Jewel ingeniously flips the script: the guests are now players in an elaborate estate-wide game. And she's tailored every challenge and obstacle to test whether they have what it takes to win--at any cost.Told from the perspective of three dazzling players--Nicole: the new queen of Golden Rule; Luna: Jewel's biggest fan; and Stella: a brilliant outsider--this novel will charm its way into your heart and keep you guessing how it all ends because money isn't the only thing at stake.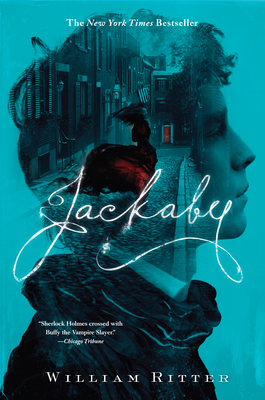 Jackaby by William Ritter
Genre: YA-Fiction
Price: $9.95
A serial killer is on the loose in New Fiddleham, New England, 1892. Abigail Rook, a newly hired assistant, helps R. F. Jackaby, an investigator of the unexplained. The police are convinced it's an ordinary villain, but Jackaby--who has the ability to see supernatural beings--is convinced that the foul deeds are the work of a supernatural creature.
Newly arrived in New Fiddleham, New England, 1892, and in need of a job, Abigail Rook meets R. F. Jackaby, an investigator of the unexplained with a keen eye for the extraordinary--including the ability to see supernatural beings. Abigail has a gift for noticing ordinary but important details, which makes her perfect for the position of Jackaby's assistant. On her first day, Abigail finds herself in the midst of a thrilling case: A serial killer is on the loose. The police are convinced it's an ordinary villain, but Jackaby is certain the foul deeds are the work of the kind of creature whose very existence the local authorities--with the exception of a handsome young detective named Charlie Cane--seem adamant to deny.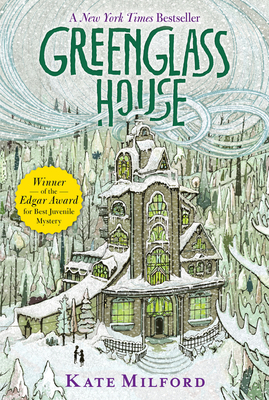 Greenglass House by Kate Milford, Jaime Zollars (Illustrator)
Genre: Middle Grade Fiction
Price: $8.99
It's wintertime at Greenglass House. The creaky smuggler's inn is always quiet during this season, and twelve-year-old Milo, the innkeepers' adopted son, plans to spend his holidays relaxing. But on the first icy night of vacation, out of nowhere, the guest bell rings. Then rings again. And again. Soon Milo's home is bursting with odd, secretive guests, each one bearing a strange story that is somehow connected to the rambling old house. As objects go missing and tempers flare, Milo and Meddy, the cook's daughter, must decipher clues and untangle the web of deepening mysteries to discover the truth about Greenglass House--and themselves.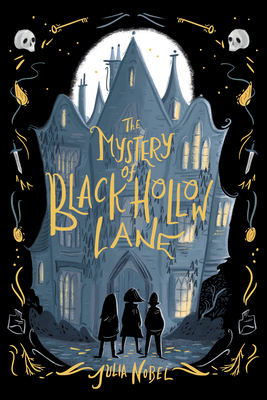 Mystery of Black Hollow Lane by Julia Nobel
Genre: Middle Grade Fiction
Price: $7.99
For fans of The Mysterious Benedict Society and The Blackthorn Key series comes an award-winning boarding school mystery about twelve year old Emmy, who's shipped off to a prestigious British school. But her new home is hiding a secret society ... and it may be the answer to Emmy's questions about her missing father.
With a dad who disappeared years ago and a mother who's a bit too busy to parent, Emmy is shipped off to Wellsworth, a prestigious boarding school in England, where she's sure she won't fit in. But then she finds a box of mysterious medallions in the attic of her home with a note reading: These belonged to your father.
When she arrives at school, she finds the strange symbols from the medallions etched into walls and books, which leads Emmy and her new friends, Jack and Lola, to Wellsworth's secret society: The Order of Black Hollow Lane. Emmy can't help but think that the society had something to do with her dad's disappearance, and that there may be more than just dark secrets in the halls of Wellsworth...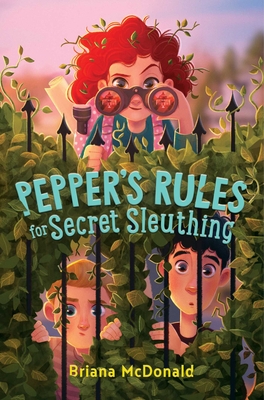 Pepper's Rules for Secret Sleuthing by Briana McDonald
Genre: Middle Grade Fiction
Price: $7.99
Nancy Drew meets Harriet the Spy in this action-packed and heartfelt debut middle grade following an overzealous amateur sleuth as she investigates a shocking family secret--and unravels the mystery of her developing feelings for girls.
Rule One: Your loyalty is to the case. Amateur detective Pepper Blouse has always held true to this rule, even if it meant pushing people away. But when the results of Pepper's latest case cost her any hope of the girl she likes returning her feelings, she decides that maybe she should lay low for a while. That is, until her Great Aunt Florence passes away under mysterious circumstances. And even though her dad insists there's nothing to investigate, Pepper can't just ignore rule fourteen: Trust your gut.
But there's nothing in the rulebook that could've prepared her for the family secrets her investigation uncovers. Maybe it's time to stop playing by the rules.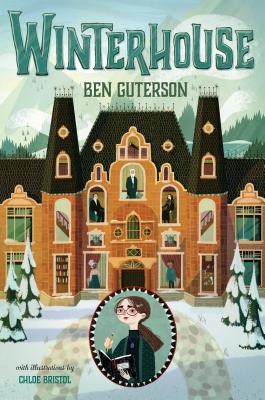 Winterhouse by Ben Guterson, Chloe Bristol (Illustrator)
Genre: Middle Grade Fiction
Price: $8.99
An enchanting urban fantasy middle-grade debut--the first book in a trilogy--set in a magical hotel full of secrets.
Orphan Elizabeth Somers's malevolent aunt and uncle ship her off to the ominous Winterhouse Hotel, owned by the peculiar Norbridge Falls. Upon arrival, Elizabeth quickly discovers that Winterhouse has many charms--most notably its massive library. It's not long before she locates a magical book of puzzles that will unlock a mystery involving Norbridge and his sinister family. But the deeper she delves into the hotel's secrets, the more Elizabeth starts to realize that she is somehow connected to Winterhouse. As fate would have it, Elizabeth is the only person who can break the hotel's curse and solve the mystery. But will it be at the cost of losing the people she has come to care for, and even Winterhouse itself?
Mystery, adventure, and beautiful writing combine in this exciting debut richly set in a hotel full of secrets.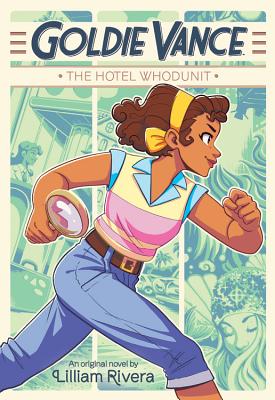 Goldie Vance: The Hotel Whodunit by Lilliam Rivera, Elle Power (Illustrator), Hope Larson (Created by), Brittney Williams (Created by)
Genre: Middle Grade Fiction
Price: $14.99
Marigold Goldie Vance lives and works at the Crossed Palms Resort Hotel in Florida with a whole slew of characters: her dad, Art, the manager of the joint; Cheryl Lebeaux, the concierge and Goldie's best friend; and Walter Tooey, the hired hotel detective. Her mom, Sylvie, works nearby at the Mermaid Club.
While life at the Crossed Palms is always busy, the resort is currently overrun with Hollywood-types filming the hottest new creature feature, and tensions are at an all-time high. Even Goldie's mom is in on the movie act, doing what she does best: playing a mermaid. Just when Goldie thinks the movie biz couldn't get any more exciting, a diamond-encrusted swimming cap goes missing, and all fingers point to Goldie's mom as the culprit. Can Goldie uncover the true thief before it's too late?
Based on Hope Larson and Brittney Williams's critically acclaimed Goldie Vance comic, this thrilling novel explores a never-before-seen caper and features 16 full-color comic pages essential to unraveling the mystery.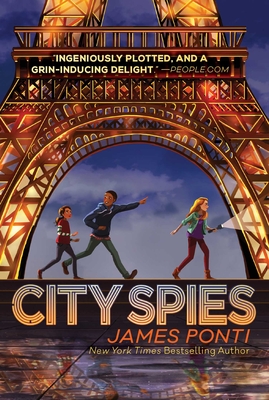 City Spies by James Ponti
Genre: Middle Grade Fiction
Price: $8.99
Sara Martinez is a hacker. She recently broke into the New York City foster care system to expose her foster parents as cheats and lawbreakers. However, instead of being hailed as a hero, Sara finds herself facing years in a juvenile detention facility and banned from using computers for the same stretch of time. Enter Mother, a British spy who not only gets Sara released from jail but also offers her a chance to make a home for herself within a secret MI6 agency.
Operating out of a base in Scotland, the City Spies are five kids from various parts of the world. When they're not attending the local boarding school, they're honing their unique skills, such as sleight of hand, breaking and entering, observation, and explosives. All of these allow them to go places in the world of espionage where adults can't. Before she knows what she's doing, Sara is heading to Paris for an international youth summit, hacking into a rival school's computer to prevent them from winning a million euros, dangling thirty feet off the side of a building, and trying to stop a villain...all while navigating the complex dynamics of her new team. No one said saving the world was easy...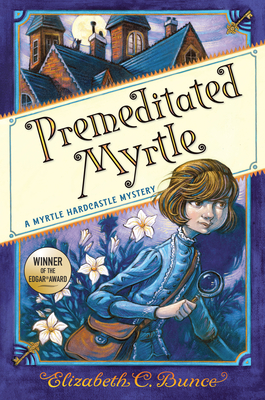 Premeditated Myrtle (Myrtle Hardcastle Mystery 1) by Elizabeth C. Bunce
Genre: Middle Grade Fiction
Price: $8.95
Introducing Myrtle Hardcastle, your favorite new amateur detective: a wickedly smart twelve-year-old with a keen interest in criminology and a nose for murder in Victorian England.
Twelve-year-old Myrtle Hardcastle has a passion for justice and a Highly Unconventional obsession with criminal science. Armed with her father's law books and her mum's microscope, Myrtle studies toxicology, keeps abreast of the latest developments in crime scene analysis, and observes her neighbors in the quiet village of Swinburne, England.
When her next-door neighbor, a wealthy spinster and eccentric breeder of rare flowers, dies under Mysterious Circumstances, Myrtle seizes her chance. With her unflappable governess, Miss Ada Judson, by her side, Myrtle takes it upon herself to prove Miss Wodehouse was murdered and find the killer, even if nobody else believes he --not even her father, the town prosecutor.
Make sure to follow us on Instagram, Twitter, and Facebook for more recommendations!
Edited by Nicole R.