Submitted by
Nicole R
on January 17, 2021 - 1:23pm
A new year has begun with already a fair amount of societal stress. Amidst everything that is happening, hopefully we can all take a moment to prepare a nice meal for ourselves and savor the act of eating really good food. To help jumpstart your new cooking adventures for the year, our cooking aficionados of the store, Danielle & Kitri, have put together an excellent list of cookbooks for all the culinary inclined folks out there.
As the pandemic continues into 2021, hopefully cooking can continue to be a great outlit and an activity that can lift people's spirits. From the most popular cookbooks to hidden gems to local chefs, we hope these cookbooks will help in whatever way they can, big or small.
---
Most Popular:
---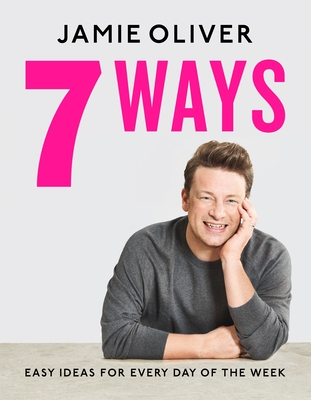 7 Ways: Easy Ideas for Every Day of the Week (American Measurements) by Jamie Oliver
Jamie Oliver reinvents classic, everyday ingredients such as chicken breasts, salmon fillets, ground beef, eggs, potatoes, broccoli, and mushrooms, to give new inspiration for every day meals.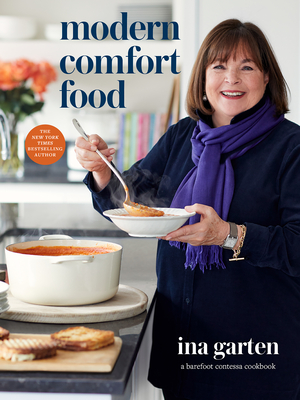 Modern Comfort Food: A Barefoot Contessa Cookbook by Ina Garten
Ina Garten shares lots of cozy and delicious recipes inspired by childhood favorites - Cheddar and Chutney Grilled Cheese sandwiches, Smashed Hamburgers with Caramelized Onions, and the crispiest hash browns made in a waffle iron!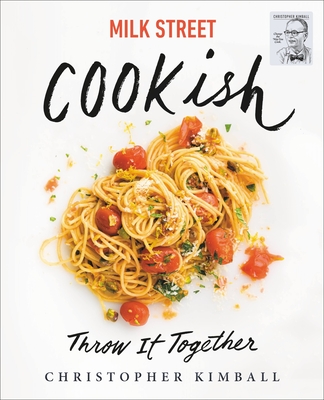 Milk Street: Cookish - Throw It Together by Christopher Kimball
This book is full of simple recipies, most with six or less ingredients, so you can easily learn how to throw together a flavorful meal in no time at all.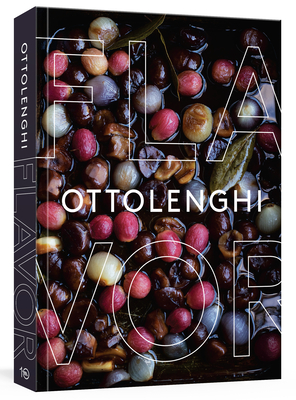 Ottolenghi Flavor: A Cookbook by Yotam Ottolenghi, Ixta Belfrage, Tara Wigley
This revolutionary cookbook will change how you think about vegetables. Yotam Ottolenghi and Ixta Belfrage have created a roadmap for how to make amazing plant-based recipes by focusing on three key elements: process, pairing, and produce. From Stuffed Eggplant in Curry and Coconut Dal to Spicy Mushroom Lasagne, there's something for every meal.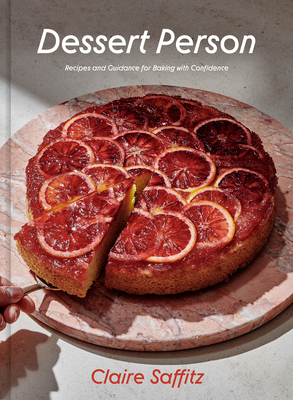 Dessert Person: Recipes and Guidance for Baking with Confidence by Claire Saffitz
From Bon Appétit's Gourmet Makes and Baking School, Claire Saffitz has created a baking book for a new generation. She gives practical tips with step-by-step photography and not to mention mouthwatering recipes like Babkallah (a babka-Challah mashup) & Apple and Concord Grape Crumble Pie. Claire gives you the scoop on all things baking in this lovely cookbook.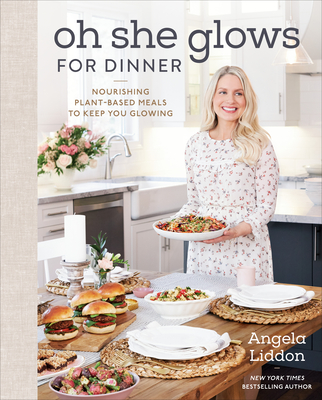 Oh She Glows for Dinner: Nourishing Plant-Based Meals to Keep You Glowing by Angela Liddon
Angela Liddon returns with a stunning cookbook full of healthy, plant-based meals for vegans and non-vegans alike. She gives tons of tips on meal prep plans, make-ahead tips, seasonal menus, and one-pot ideas as well as an index that lets you look up dishes based on allergies or food preferences.
---
Hidden Gems:
---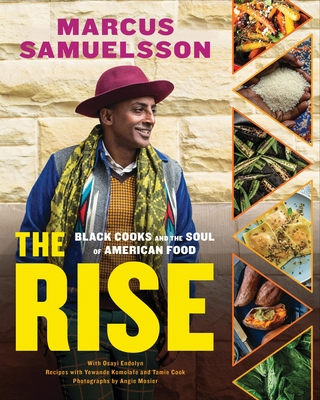 The Rise: Black Cooks and the Soul of American Food by Marcus Samuelsson, Osayi Endolyn (With), Yewande Komolafe (With)
This book is a celebration of Black excellence in the culinary world. Marcus Samuelsson focuses on food, culture, and history that highlights the breadth and influence of Black cooking. Marcus shares his own journey alongside 150 recipes in honor of dozens of top chefs, writers, and activists - with stories explaining their creativity and influence.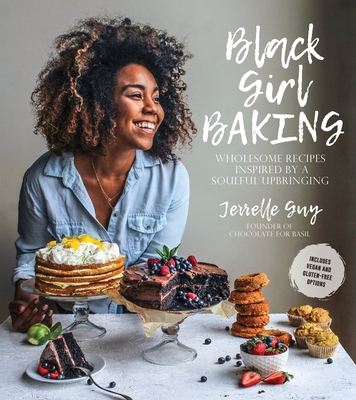 Black Girl Baking: Wholesome Recipes Inspired by a Soulful Upbringing by Jerrelle Guy
Jerrelle Guy tells a story with each of her recipes. Orange Peel Pound Cake equals summer days eating Florida oranges and Plaited Dukkah Bread are like the braids she had as a kid. She uses all five senses to paint vivid food memories to tell her story through cooking.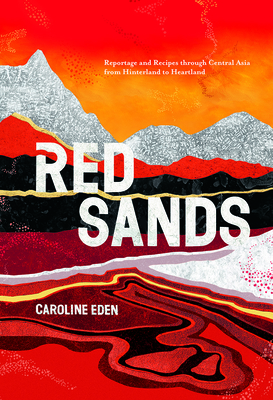 Red Sands: Reportage and Recipes through Central Asia, from Hinterland to Heartland by Caroline Eden
Caroline Eden has given us a cookbook that is really more of a travel book with recipes. She uses food to explore Central Asia and discover all sorts of human stories along the way. It brings the experience of traveling via food right to your home.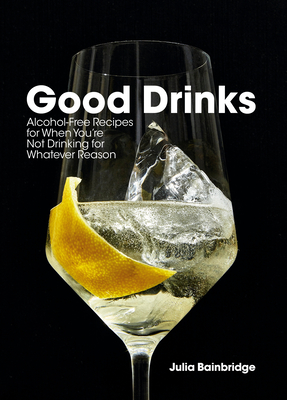 Good Drinks: Alcohol-Free Recipes for When You're Not Drinking for Whatever Reason by Julia Bainbridge
The ultimate book of sophisticated nonalcoholic beverages. From blackberry-infused cold brew with almond milk and coconut cream to smoky tea paired with tart cherry juice, these recipes will make you want to whip up a refreshing beverage immediately.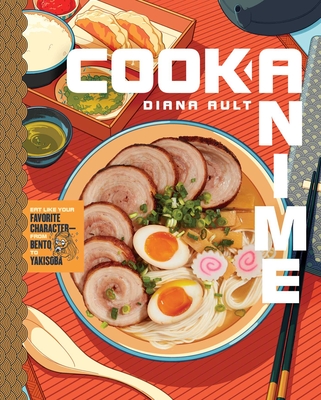 Cook Anime: Eat Like Your Favorite Character—From Bento to Yakisoba by Diana Ault
Diana Ault shows you how to make the mouthwatering dishes from your favorite anime series. There's recipes for Miso Chashu Ramen from Naruto, Taiyaki from My Hero Academia and so many more! She even includes facts and history about each recipe.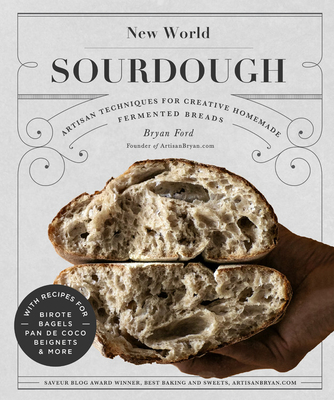 New World Sourdough: Artisan Techniques for Creative Homemade Fermented Breads by Bryan Ford
Bryan Ford is the down to earth baker you need in your life. Also, you gotta check out his amazing Instagram account (@artisanbryan)! This is a great book that teaches you how to make a sourdough starter, basic breads, and other innovative and nontraditional recipes inspired by his Honduran roots and New Orleans upbringing.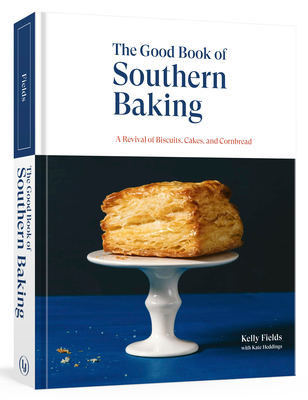 The Good Book of Southern Baking: A Revival of Biscuits, Cakes, and Cornbread by Kelly Fields, Kate Heddings
From the James Beard Award-winning chef and owner of the New Orleans bakery Willa Jean, Kelly Fields brings you 100+ recipes for Southern staples such as biscuits, cornbread, butterscotch pudding, peach pie, and more. This is the holy grail of Southern baking cookbooks.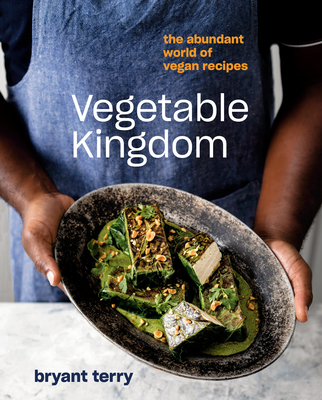 Vegetable Kingdom: The Abundant World of Vegan Recipes by Bryant Terry
From the author of Afro-Vegan, comes a delightful new book that teaches you the basics of plant-based and vegan cooking with tasty recipes for flavorful salads, filling stews, and delicious grains. This book is also organized by ingredient, which makes it easy to decide on a recipe based on what you have on hand.
---
Local Chefs:
---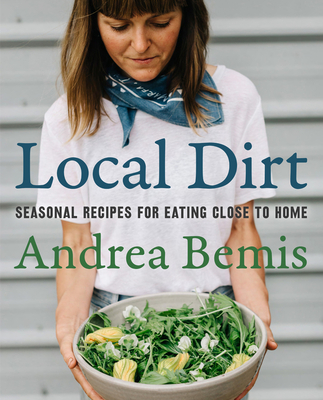 Local Dirt: Seasonal Recipes for Eating Close to Home (Farm-to-Table Cookbooks #2) by Andrea Bemis
Local Dirt is all about eating locally and sustainably. Andrea Bemis challenged herself to cook and eat only local food grown from local dirt and this cookbook contains all of what she learned. It's organized by season and the recipes can be adapted to utilize any local fare.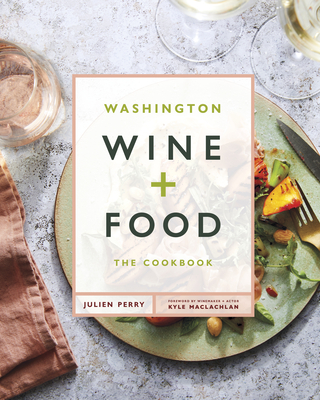 Washington Wine and Food: A Cookbook by Julien Perry, Kyle MacLachlan (Foreword by)
This is a combination of forty winemakers who have helped shape Washington's wine scene with some of the best chefs in Seattle who have created 80 easy and complementary recipes to pair with the wines. A local book that should definitely be on your radar.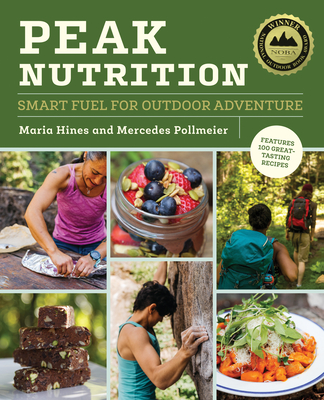 Peak Nutrition: Smart Fuel for Outdoor Adventure by Maria Hines, Mercedes Pollmeier
This is the cookbook for your outdoor sports friends and family. Maria Hines and Mercedes Pollmeier are climbing partners and were tired of eating only bars and goos. So they have created 100 tasty recipes designed with body science and outdoor sports in mind so you can eat good food that will also help you have your peak performance while climbing, skiing, or biking.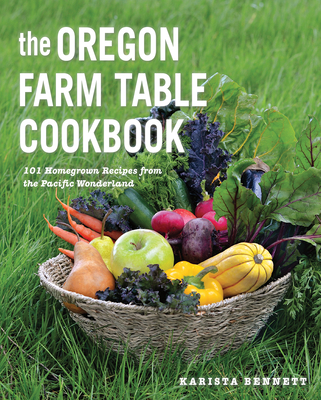 The Oregon Farm Table Cookbook: 101 Homegrown Recipes from the Pacific Wonderland by Karista Bennett
This cookbook is all things Oregon - small farms, orchards, breweries, and artisans creating a rich culinary scene. Karista Bennett shares charming family memories created around food and recipes such as Oregon Cherry and Goat Cheese Flatbread and Grilled Cheese & Dungeness Crab Salad Sandwiches.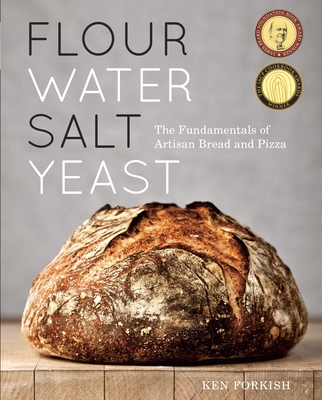 Flour Water Salt Yeast: The Fundamentals of Artisan Bread and Pizza by Ken Forkish
Portland's famous baker, Ken Forkish, will teach you how to make quality artisan breads and pizzas in this helpful baking guide. You can feel his passion for baking come through every recipe with the clear, step-by-step instructions and tips he's created.
Make sure to follow us on social media @thirdplacebooks & @thirdplacebookskids for more book recommendations and book-related shenanigans. Happy cooking :)