Submitted by
Allie
on February 14, 2020 - 2:57am
Look, Valentine's Day doesn't have to mean anything. You get to decide whether it's a holiday celebrating love, or a capitalist trap designed to sell cards and chocolate. Maybe it's both, or neither. Maybe it's just another random Friday in February.
Wherever you fall on the Valentine's Day spectrum, we can all agree that Valentine's Day has a way of heightening our awareness of being single. Which doesn't necessarily feel bad. In the year 2020 I think it's okay to note that for some of us romantic love isn't priority number one. But I think it's also okay to admit that being single -- just like being in a relationship -- can come with complicated feelings. Especially if you don't want to be single. Or if you're missing someone. Or if you're easily affected by a good rom com.
However you're feeling about being alone on V Day, it can be improved by reading. So we compiled a list to try and cover some of your Valentine's Day reading needs, beginning with some swooning, sparkling romance and working down from there. If you're looking for something bright and cheerful, keep to the top few books on this list. If you're looking for a nice wallow, head to the bottom.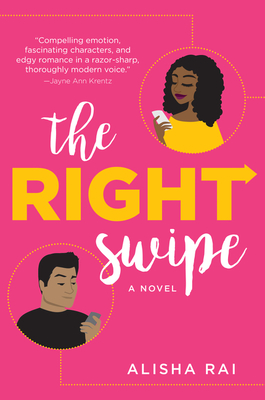 The Right Swipe by Alisha Rai
You know we had to start this list with a romance novel. For those of you looking for a vicarious love affair, try this one: Rhiannon created a dating app that revolutionized the online dating world, but in her own life she's only interested in her career and the occasional hookup. So of course when she catches feelings for a hot, ex pro-football player he immediately ghosts her. And of course when he turns up again in her life months later, promising not to blow a second chance -- he's also in league with a business competitor.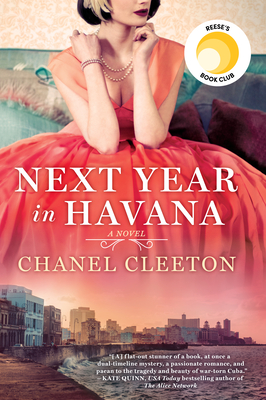 Next Year in Havana by Chanel Cleeton
If you're looking for a sweeping romance spanning generations, try this debut! Cuban-American Marisol Ferrera goes to Havana to spread her grandmother's ashes, and learns the secret history of her family -- a story about love and revolution and courage, set against the beauty and political upheaval of late fifties Cuba.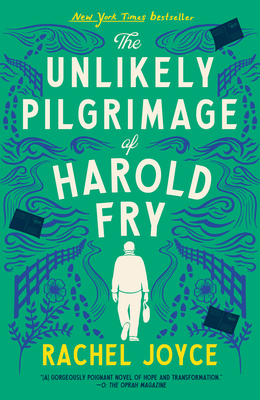 The Unlikely Pilgrimage of Harold Fry by Rachel Joyce
Harold Fry is recently retired, lives in a small English village and has a wife who is uniformly annoyed by everything he does. When he gets a letter from an old friend telling him that she is in hospice, he sets out at once to post a letter back to her. But once he's out of the house one thing leads to another and he decides to walk the 600 miles to see her. On the way he meets a series of characters that bring back whole cascades of memories, from his first dance with his wife, to the joys of fatherhood, to old regrets and disappointments. This one will make you laugh and cry, a full V Day emotion purge.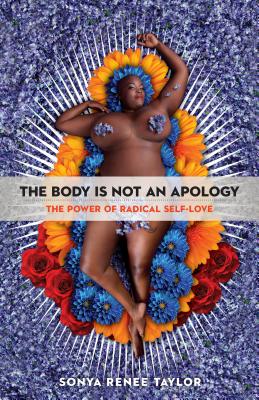 The Body is Not an Apology by Sonya Renee Taylor
You know what we should all try this Valentine's Day? Radical self love. I'm not the person you want to explain to you why this is a good idea. The exact person you do want to explain conveniently wrote the book on the matter.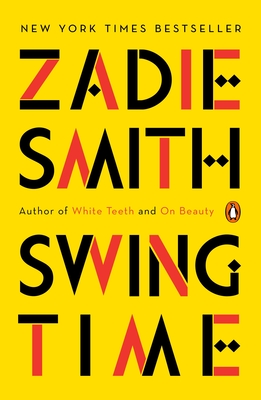 Swing Time by Zadie Smith
Despite what it sometimes feels like, romantic love is not the only kind of sweeping love story. This is a platonic love story that is as beautiful and fraught as any romantic one. The scope of this book is enormous but at the center of it is the friendship between two young women with dreams of being dancers; what brings them together, and what tears them apart.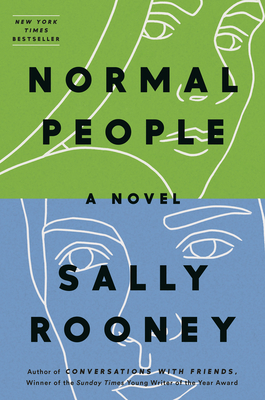 Normal People by Sally Rooney
This is a tender, sometimes painful look at how love can just not work, despite everything. These two characters love each other so much, but sometimes that's just not enough, and that's okay. It'll give you all the feelings, which might be just what you're looking for on a solo Valentine's Day. Plus it's soon to be a mini series, so if you want to read it before you watch it now's the time!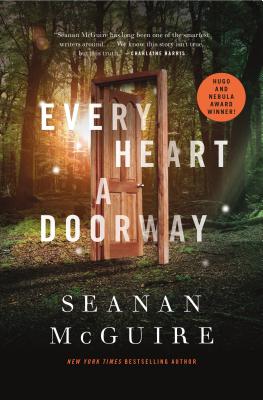 Every Heart a Doorway Seanan McGuire
Hello ace and aro friends! This book is about kids who got sucked into and spat out of magical worlds similar to Narnia, or Wonderland, or Neverland. Now they're stuck in the real world, totally changed and abandoned by their magical experiences. Luckily, Miss West collects children who have come through magical portals and cares for them at her school. The main character is asexual and aromantic so read this book for a break from all the romance drama.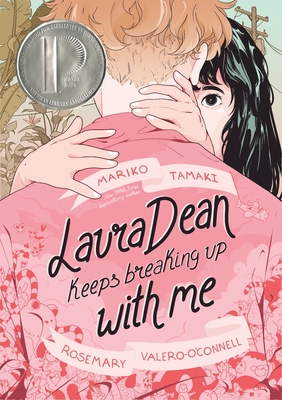 Laura Dean Keeps Breaking Up With Me by Mariko Tamaki
In this charming, beautiful young adult graphic novel, the main character Frederika has the coolest girlfriend in school. Unfortunately, Laura Dean is also just the worst. This book is all about how much a relationship can suck up your time and self esteem -- and how sometimes the best way to grow is to go solo.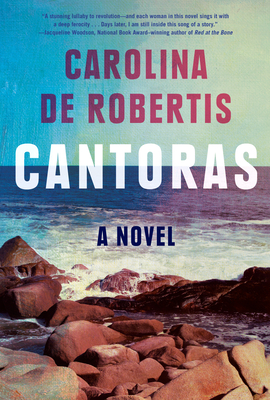 Cantoras by Carolina De Robertis
Five queer women find sanctuary from the oppressive Uruguayan government on an isolated, nearly uninhabited cape, Cabo Polonio. For the next thirty-five years we watch these women come and go from this sanctuary, struggling with the same daily questions of love and identity we all do, while also contending with a brutal dictatorship.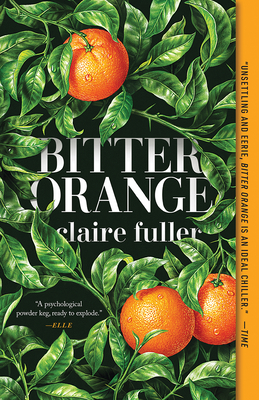 Bitter Orange by Claire Fuller
Feeling envious of other people's love? You won't be by the end of this book. Frances becomes immediately fascinated by the couple living downstairs from her over the summer of 1969. She's never had friends before, so when they are eager to get to know her, she finds herself immediately dazzled by them. But as their friendship deepens, Frances begins to see cracks in the hedonistic young couple's relationship, and soon small crimes between friends become large ones that change all their lives forever. This book walks the line between glamorous and unsettling perfectly.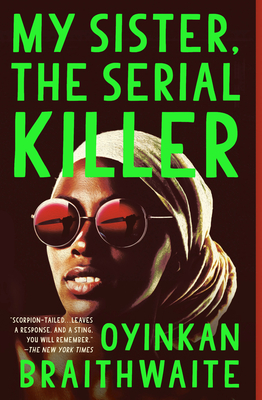 My Sister the Serial Killer by Oyinkan Braithwaite
This book is dark, it's funny, and it's about a whole array of different kinds of love. Korede's sister Ayoola keeps killing her boyfriends. Korede loves her, despite Ayoola being the favorite child, and the pretty one, so she helps Ayoola clean up the bodies. But then Ayoola shows up at the hospital where Korede works and the doctor Korede is in love with takes notice. Suddenly Korede is forced to face what Ayoola has become and decide what she's willing to do next.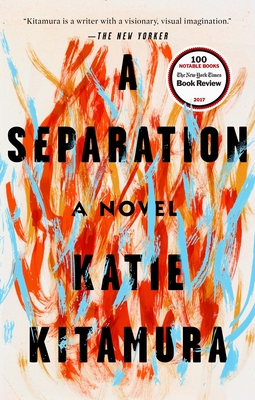 A Separation by Katie Kitamura
A young woman and her unfaithful husband have agreed that it's time to separate, and agreed that they should keep this fact between them. But then he goes missing in Greece and it falls to her to try and find him. As she searchesand we go deeper into the quagmire of secrets and deception, she comes to understand that she knows less about her marriage and her husband than she realized. This is a book about intimacy and the things that prevent it, even between the closest people in our lives.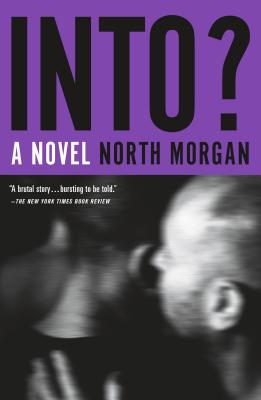 Into? by North Morgan
This is a brutal modern love story about Konrad who, according to his social media, is living his absolute best life. He's always in the most beautiful places, having the best time, with an endless stream of increasingly attractive men. Nevermind that this obsessive online curating is to cover the yawning emptiness left over from his failed relationship, and his increasing desperation for real connection. Insecurity and existential dread sound like your jam today? That's cool! This book will meet you there.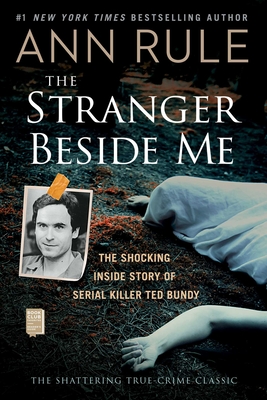 Stranger Beside Me by Ann Rule
What's better than true love? True crime. This is the classic book Ann Rule wrote when she realized her friend Ted Bundy was one of the most prolific serial killers in American history. If you never want to trust another living soul again, this is the book for you. Happy Valentine's Day.