Submitted by
Allie
on August 4, 2019 - 6:51pm
The Doctor Is In!
As book lovers, I think most of us know the joy of reading the perfect book at the perfect time. When you're facing life's various adversities, the right book can offer useful insight, reassure you that you aren't alone, or it can transport you to a place where your troubles don't exist.
In an effort to connect readers with that perfect book, we're creating Book Doctor: a column where we'll consider your ailments and prescribe some relevant books. So settle in, get comfortable, and read on for this month's treatment. Trust me, I'm a book doctor!
For this first prescription, I thought we'd start with something simple. It's August, arguably the only month of summer Seattle gets, and while we don't want to seem ungrateful -- an actual doctor would tell you we all need the vitamin D -- if you guys are anything like me, you're starting to get sick of a fan blowing on you while you sleep.
If you're not from Seattle -- if you're from, say, Arizona, and your sidewalks are melting -- you're probably scoffing at us up here with our temperate weather and our general greenery. To you, I say it sounds like you need these books even more than we do. I also say, enjoy your in-home air conditioning. I hear that stuff is amazing.
In an effort to survive these last weeks of heat, I thought we could all use some respite, a nice literary vacation to climes cooler and less prone to wildfires than our own. So without further ado:

8 Frigid Books to Take the Edge Off All This Heat
Disappearing Earth by Julia Philips:
Frostiness rating: 32°F
Two young sisters go missing from a small, frosty Russian town. The book follows the effect of their disappearance on the community over the following year, immersing you in the landscape and culture of the town. Hold onto your sunscreen though -- it's a nail-biter. Plus, lets face it, the cover is stunning.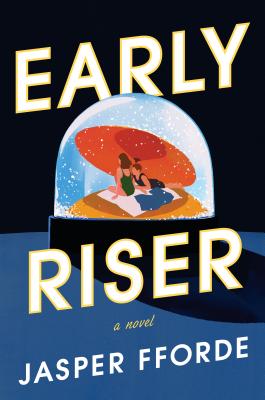 Early Riser by Jasper Fford:
Frostiness rating: -20°F
The winters in this book are so cold and horrible that people hibernate through them. Charlie Worthing has just joined the Winter Consuls, a group of misfits who stay awake through the long winter to protect the sleeping public. This book will either cool you off or at the reignite your appreciation for this balmy August heat.
The Lost Ones by Sheena Kamal:
Frostiness rating: 37°F
For anyone craving a dark, twisty mystery, this book follows Nora Watts through snowy Canadian mountains while she searches for her missing daughter. Reviewers compare Nora Watts to Lisbeth Salander and Harry Hole, so if you want your cool weather with a gritty edge, this might be the read you're looking for.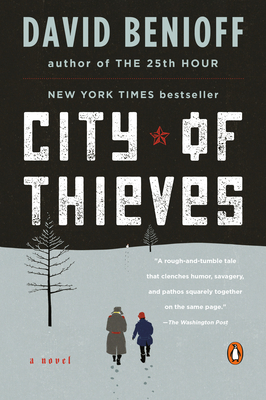 City of Thieves by David Benioff:
Frostiness rating: 23°F
Lev and Kolya are thrown in a Russian prison during the siege of Leningrad. The only way to avoid execution is to find a dozen eggs for a Soviet colonel's daughters wedding cake. The book is funny, it's devastating and most importantly, freezing cold. And yes, you do recognize the author's name; he co-wrote Game of Thrones for HBO. This book will take you to a chilly place and a different time, so if you like historical fiction this is the book I'd prescribe.
Sun is a Compass by Caroline Van Hemert
Frostiness rating: 40°F
If non-fiction is your style, follow biologist Caroline Van Hemert and her husband as they trek from the Pacific Northwest up into Alaska by raft, kayak, and on foot. Get lost in untamed nature -- and enjoy some weather that's not as hot as ours.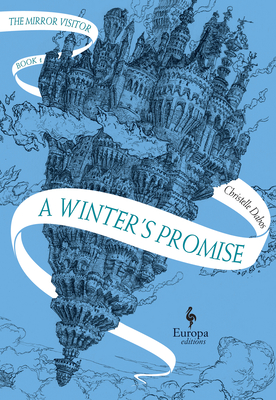 Winter's Promise by Christelle Dabos
Frostiness rating: 30°F
For our young adults craving some respite from the heat, this sparkling fantasy is just what the doctor ordered. When Ophelia is unexpectedly betrothed to a taciturn young man, she is whisked away to his world, which is -- you guessed it -- nice and cold. She soon finds herself embroiled in a political game with potentially catastrophic consequences, but for our purposes, it's the nice cold world that is important.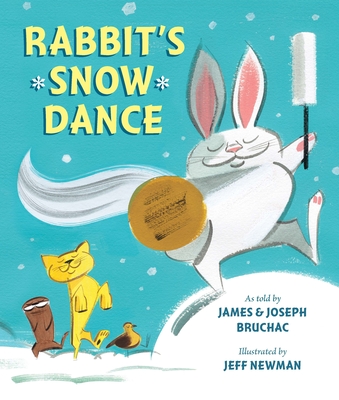 Rabbit's Snow Dance by James and Joseph Bruchac
Frostiness rating: 43°F
For those of you looking for something with pictures, this is a traditional Iroquois story about a rabbit who can't reach the new leaves on the trees above him. If it snowed he might be able to use to snow drifts for a boost, but it isn't the right season for snow drifts. Luckily he knows a snow dance! If you're currently wishing rabbit would bring on a little surprise snow, this might be the perfect story for you.
Bear and The Nightingale by Katherine Arden
Frostiness rating: 10°F
This book is set in an alternative Russia where the mythic creatures of Russian folklore are all real. The writing is totally transportive -- open this up and you'll be hiking through glittering snow drifts in no time.
And with that, I'm afraid our time has run out! Please do contact us with any symptoms you might be experiencing, and we'll see what sort of books we can prescribe! Until then, don't forget to fulfill your prescriptions and dive into some cool, refreshing reading. I recommend 25 pages a day or as needed until September. Doctor's orders!