Submitted by
Nicole R
on July 26, 2021 - 5:02pm
Hello book clubs! (And aspiring book club members!)
Today I'm happy to introduce a new recurring blog post series: seasonal book club recommendations! Each season we'll work to provide a list of new paperback releases that we're excited about!
It's so much fun pouring over the new release lists to find books that are great to read and discuss together. For this summer, we've gathered recent and upcoming paperback releases for the months of June, July, and August. The books below are not intended to be exhaustive, but we hope they'll be a starting point for you and your clubs to find new and exciting voices and stories to share with each other.
And if you want to join any of our Third Place Books hosted Book Clubs you can find more information here.
Below are our Summer 2021 Book Club recommendations.
Happy reading!
---
June Paperback Releases
---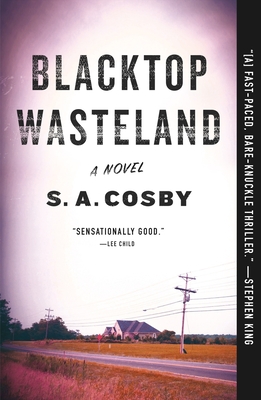 Blacktop Wasteland: A Novel by S. A. Cosby
Release Date: 6/1/21
Genre: Mystery
Like Ocean's Eleven meets Drive, with a Southern noir twist, S. A. Cosby's Blacktop Wasteland is a searing, operatic story of a man pushed to his limits by poverty, race, and his own former life of crime.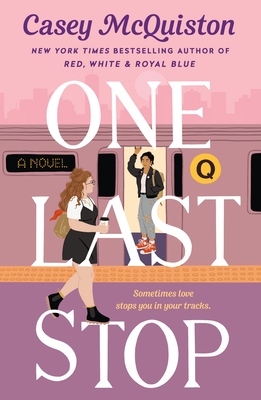 One Last Stop by Casey McQuiston
Release Date: 6/1/21
Genre: Romance
Casey McQuiston's One Last Stop is a magical, sexy, big-hearted romance where the impossible becomes possible as August does everything in her power to save the girl lost in time.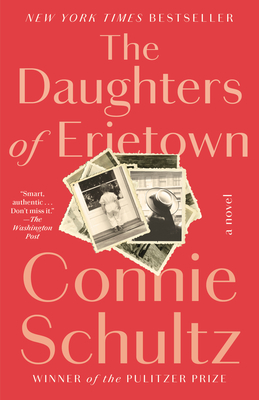 The Daughters of Erietown: A Novel by Connie Schultz
Release Date: 6/1/21
Genre: Fiction
The evolution of women's lives spanning the second half of the twentieth century is at the center of this beautiful novel that richly portrays how much people know—and pretend not to know—about the secrets at the heart of a town, and a family.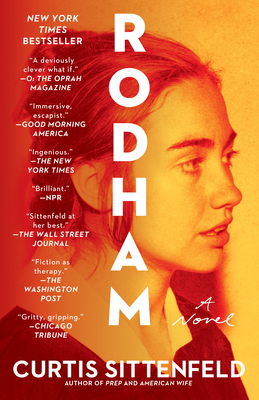 Rodham: A Novel by Curtis Sittenfeld
Release Date: 6/1/21
Genre: Fiction
"[Curtis] Sittenfeld's Rodham descends like an avenging angel. Here, in the pages of this alternate history about Hillary Rodham Clinton, is the story not of "What Happened" but of "What Could Have Happened." This isn't just fiction as fantasy; it's fiction as therapy."—The Washington Post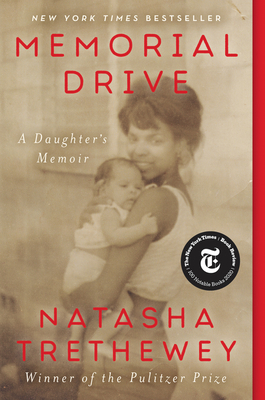 Memorial Drive: A Daughter's Memoir by Natasha Trethewey
Release Date: 6/1/21
Genre: Biography
A chillingly personal and exquisitely wrought memoir of a daughter reckoning with the brutal murder of her mother at the hands of her former stepfather, and the moving, intimate story of a poet coming into her own in the wake of a tragedy.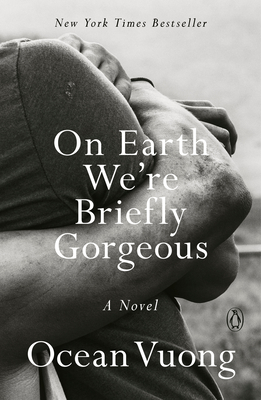 On Earth We're Briefly Gorgeous: A Novel by Ocean Vuong
Release Date: 6/1/21
Genre: Fiction
"A lyrical work of self-discovery that's shockingly intimate and insistently universal…Not so much briefly gorgeous as permanently stunning." —Ron Charles, The Washington Post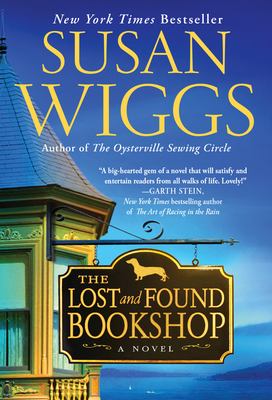 The Lost and Found Bookshop: A Novel by Susan Wiggs
Release Date: 6/1/21
Genre: Romance
In this thought-provoking, wise and emotionally rich novel, New York Times bestselling author Susan Wiggs explores the meaning of happiness, trust, and faith in oneself as she asks the question, "If you had to start over, what would you do and who would you be?"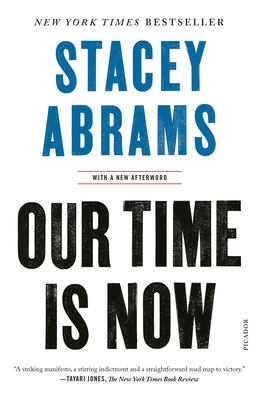 Our Time Is Now: Power, Purpose, and the Fight for a Fair America by Stacey Abrams
Release Date: 6/8/21
Genre: Political Science
From New York Times bestselling author of Lead From The Outside and political leader Stacey Abrams, a blueprint to end voter suppression, empower our citizens, and take back our country.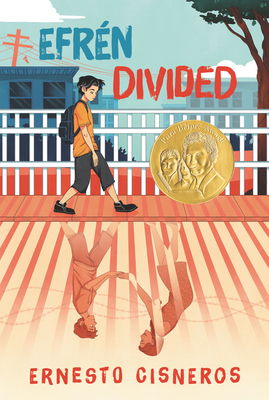 Efrén Divided by Ernesto Cisneros
Release Date: 6/8/21
Genre: Middle Grade
"We need books to break open our hearts, so that we might feel more deeply, so that we might be more human in these unkind times. This is a book doing work of the spirit in a time of darkness." —Sandra Cisneros, author of The House on Mango Street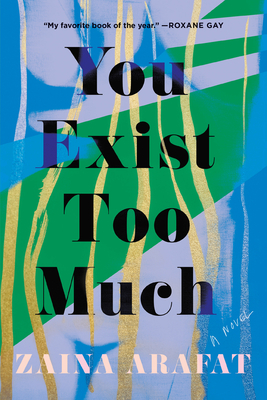 You Exist Too Much: A Novel by Zaina Arafat
Release Date: 6/8/21
Genre: Fiction
A "provocative and seductive debut" of desire and doubleness that follows the life of a young Palestinian American woman caught between cultural, religious, and sexual identities as she endeavors to lead an authentic life (O, The Oprah Magazine).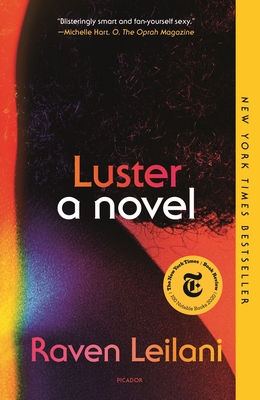 Luster: A Novel by Raven Leilani
Release Date: 6/8/21
Genre: Fiction
"So delicious that it feels illicit . . . Raven Leilani's first novel reads like summer: sentences like ice that crackle or melt into a languorous drip; plot suddenly, wildly flying forward like a bike down a hill." —Jazmine Hughes, The New York Times Book Review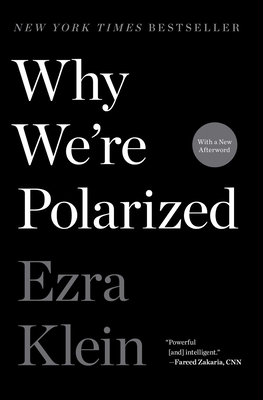 Why We're Polarized by Ezra Klein
Release Date: 6/15/21
Genre: Political Science
This New York Times and Wall Street Journal bestseller shows us that America's political system isn't broken. The truth is scarier: it's working exactly as designed. In this "superbly researched" (The Washington Post) and timely book, journalist Ezra Klein reveals how that system is polarizing us—and how we are polarizing it—with disastrous results.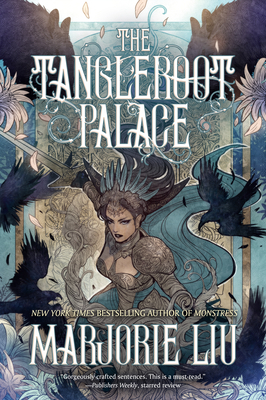 The Tangleroot Palace: Stories by Marjorie Liu
Release Date: 6/15/21
Genre: Science Fiction/Fantasy Short Stories
In [Marjorie Liu's] long-awaited debut collection of dark, lush, and spellbinding short fiction, you will find unexpected detours, dangerous magic, and even more dangerous women.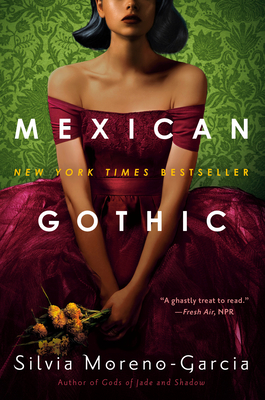 Mexican Gothic by Silvia Moreno-Garcia
Release Date: 6/15/21
Genre: Fiction
An isolated mansion. A chillingly charismatic aristocrat. And a brave socialite drawn to expose their treacherous secrets. . . . From the author of Gods of Jade and Shadow comes "a terrifying twist on classic gothic horror" (Kirkus Reviews) set in glamorous 1950s Mexico.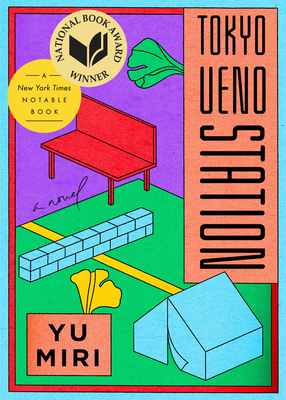 Tokyo Ueno Station: A Novel by Yu Miri
Release Date: 6/22/21
Genre: Fiction
A surreal, devastating story of a homeless ghost who haunts one of Tokyo's busiest train stations.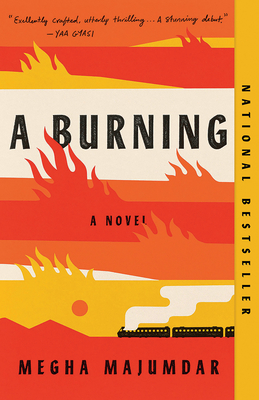 A Burning: A novel by Megha Majumdar
Release Date: 6/29/21
Genre: Fiction
Taut, symphonic, propulsive, and riveting from its opening lines, A Burning is an electrifying debut novel about three unforgettable characters who seek to rise—to the middle class, to political power, to fame in the movies—and find their lives entangled in the wake of a catastrophe in contemporary India.
---
July Paperback Releases
---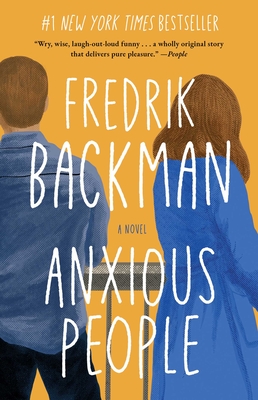 Anxious People: A Novel by Fredrik Backman
Release Date: 7/6/21
Genre: Fiction
This "endlessly entertaining mood-booster" (Real Simple) is proof that the enduring power of friendship, forgiveness, and hope can save us—even in the most anxious of times.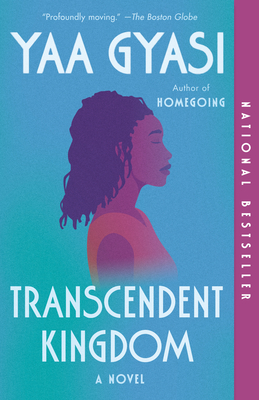 Transcendent Kingdom: A novel by Yaa Gyasi
Release Date: 7/6/21
Genre: Fiction
Yaa Gyasi's stunning follow-up to her acclaimed national bestseller Homegoing is "a book of blazing brilliance" (The Washington Post)—a powerful, raw, intimate, deeply layered novel about a Ghanaian family in Alabama.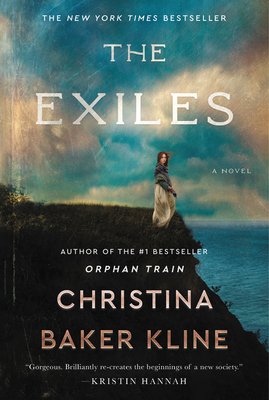 The Exiles: A Novel by Christina Baker Kline
Release Date: 7/6/21
Genre: Fiction
The author of the #1 New York Times bestseller Orphan Train returns with an ambitious, emotionally resonant novel about three women whose lives are bound together in nineteenth-century Australia and the hardships they weather together as they fight for redemption and freedom in a new society.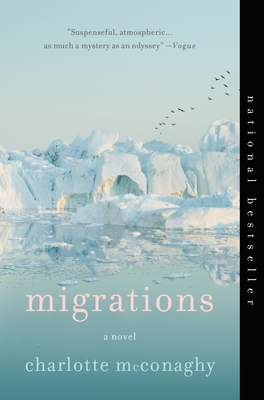 Migrations: A Novel by Charlotte McConaghy
Release Date: 7/6/21
Genre: Fiction
Epic and intimate, heartbreaking and galvanizing, Charlotte McConaghy's Migrations is an ode to a disappearing world and a breathtaking page-turner about the possibility of hope against all odds.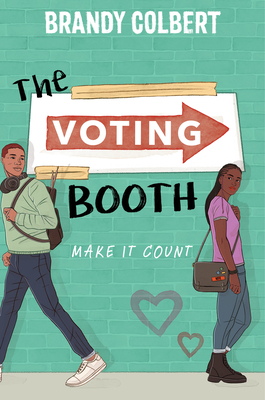 The Voting Booth by Brandy Colbert
Release Date: 7/6/21
Genre: Young Adult Fiction
An all-in-one-day love story from Stonewall Award-winning author Brandy Colbert about voting, voter suppression, and activism, perfect for our times.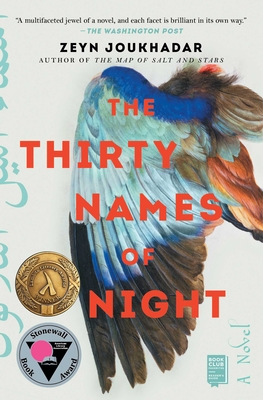 The Thirty Names of Night: A Novel by Zeyn Joukhadars
Release Date: 7/13/21
Genre: Fiction
​​From the award-winning author of The Map of Salt and Stars, a new novel about three generations of Syrian Americans haunted by a mysterious species of bird and the truths they carry close to their hearts—a "vivid exploration of loss, art, queer and trans communities, and the persistence of history. Often tender, always engrossing, The Thirty Names of Night is a feat" (R.O. Kwon, author of The Incendiaries).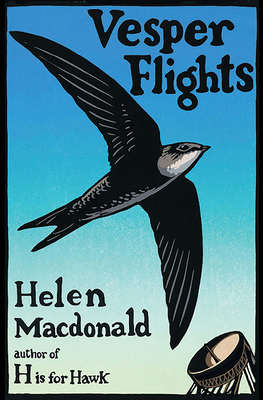 Vesper Flights by Helen MacDonald
Release Date: 7/13/21
Genre: Nature
From the New York Times bestselling author of H is for Hawk and winner of the Samuel Johnson Prize for nonfiction, comes a transcendent collection of essays about the human relationship to the natural world.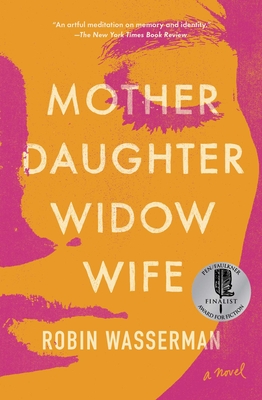 Mother Daughter Widow Wife: A Novel by Robin Wassermans
Release Date: 7/13/21
Genre: Fiction
From the author of Girls on Fire comes a "sharp and soulful and ferociously insightful" (Leslie Jamison) novel centered around a woman with no memory, the scientists studying her, and the daughter who longs to understand.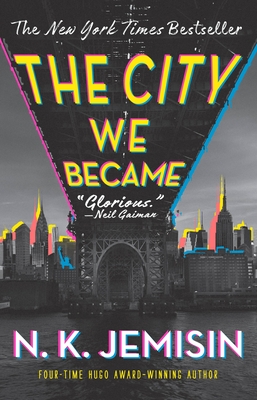 The City We Became: A Novel (The Great Cities Trilogy #1) by N. K. Jemisin
Release Date: 7/27/21
Genre: Science Fiction/Fantasy
Three-time Hugo Award-winning and New York Times bestselling author N.K. Jemisin crafts her most incredible novel yet, a "glorious" story of culture, identity, magic, and myths in contemporary New York City.
---
August Paperback Releases
---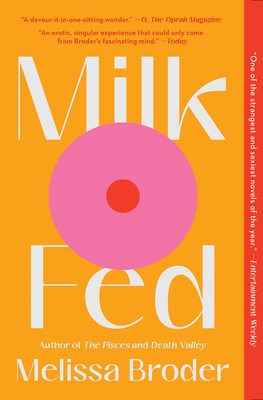 Milk Fed: A Novel by Melissa Broder
Release Date: 8/3/21
Genre: Fiction
"A ruthless, laugh-out-loud examination of life under the tyranny of diet culture" (Glamour) Broder tells a tale of appetites: physical hunger, sexual desire, spiritual longing, and the ways that we compartmentalize these so often interdependent instincts. Milk Fed is "riotously funny and perfectly profane" (Refinery 29) from "a wild, wicked mind" (Los Angeles Times).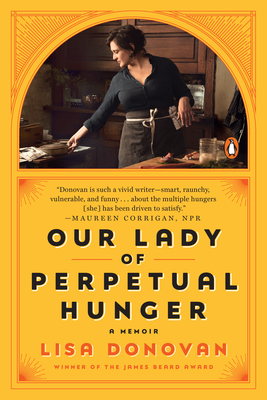 Our Lady of Perpetual Hunger: A Memoir by Lisa Donovan
Release Date: 8/3/21
Genre: Biography
"Donovan is such a vivid writer—smart, raunchy, vulnerable and funny— that if her vaunted caramel cakes and sugar pies are half as good as her prose, well, I'd be open to even giving that signature buttermilk whipped cream she tops her desserts with a try."—Maureen Corrigan, NPR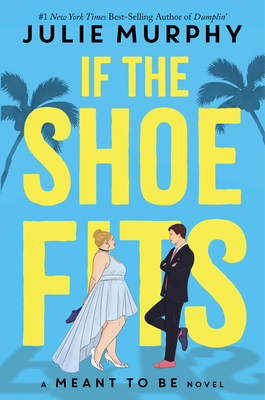 If the Shoe Fits: A Meant to Be Novel by Julie Murphy
Release Date: 8/3/21
Genre: Romance
Best-selling author Julie Murphy's reimagining of a beloved fairy tale is an enchanting story of self-love and believing in the happy ending each and every one of us deserves.
**We have an upcoming virtual event with Julie Murphy in conversation with Natsha Polis for this book on August 6th!**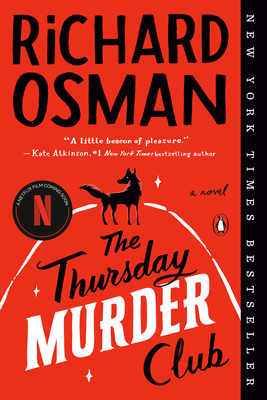 The Thursday Murder Club: A Novel (A Thursday Murder Club Mystery #1) by Richard Osman
Release Date: 8/3/21
Genre: Mystery & Suspense
"Don't trust anyone, including the four septuagenarian sleuths in Osman's own laugh-out-loud whodunit." —Parade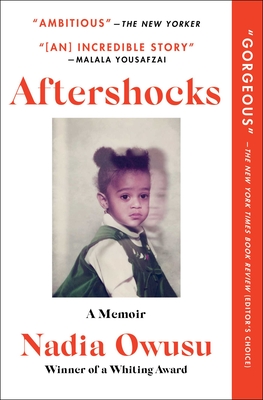 Aftershocks: A Memoir by Nadia Owusu
Release Date: 8/3/21
Genre: Biography
"A magnificent, complex assessment of selfhood and why it matters" (Elle), Aftershocks depicts the way she hauled herself from the wreckage of her life's perpetual quaking, the means by which she has finally come to understand that the only ground firm enough to count on is the one written into existence by her own hand.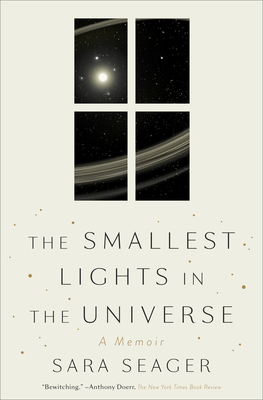 The Smallest Lights in the Universe: A Memoir by Sara Seager
Release Date: 8/3/21
Genre: Biography
In this "bewitching" (Anthony Doerr, The New York Times Book Review) memoir, an MIT astrophysicist must reinvent herself in the wake of tragedy and discovers the power of connection on this planet, even as she searches our galaxy for another Earth.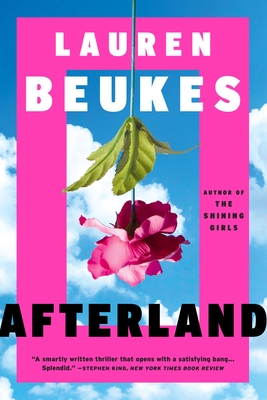 Afterland by Lauren Beukes
Release Date: 8/10/21
Genre: Science Fiction/Fantasy
Children of Men meets The Handmaid's Tale in this "smartly written" and "splendid" thriller about how far a mother will go to protect her son from a hostile world transformed by the absence of men (Stephen King).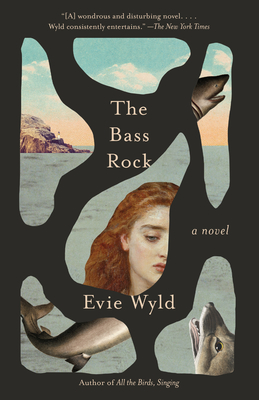 The Bass Rock by Evie Wyld
Release Date: 8/17/21
Genre: Fiction
The lives of three women weave together across centuries in this dazzling and empowering portrait of their resilience through the ages.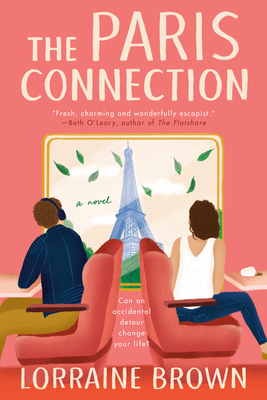 The Paris Connection by Lorraine Brown
Release Date: 8/24/21
Genre: Fiction
In this witty and heartfelt debut love story for fans of Josie Silver's One Day in December, a woman stranded in Paris for the day discovers that the wrong road can sometimes lead us in the right direction.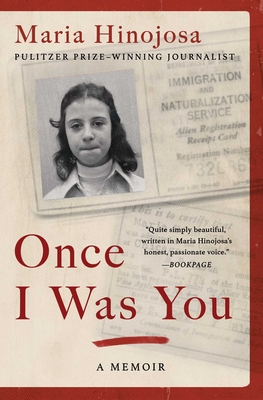 Once I Was You: A Memoir by Maria Hinojosa
Release Date: 8/31/21
Genre: Biography
The Emmy Award–winning journalist and anchor of NPR's Latino USA tells the story of immigration in America through her family's experiences and decades of reporting, painting an unflinching portrait of a country in crisis in this memoir that is "quite simply beautiful, written in Maria Hinojosa's honest, passionate voice" (BookPage).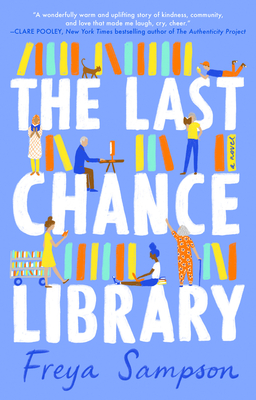 The Last Chance Library by Freya Sampson
Release Date: 8/31/21
Genre: Fiction
June Jones emerges from her shell to fight for her beloved local library, and through the efforts and support of an eclectic group of library patrons, she discovers life-changing friendships along the way.
Make sure to follow us on Instagram, Twitter, and Facebook for more book-related fun and if you're looking for the audiobook version of any of these titles, you can head to Libro.fm where you can get audiobooks while still supporting Third Place Books!
Edited by Nicole Rader