Submitted by
Allie
on August 20, 2020 - 6:22pm
I don't know about you, but I could really use a laugh or two...or a million... right now. But with such serious and important topics occupying our thoughts and newsfeeds, it can be difficult to dredge up any humor on our own.
Luckily, laughter can be contagious (in a good way!), as well as being the best medicine. I was recently reminded of this when I overheard a zoom class my mom was conducting for a bunch of preschoolers. One child giggled about a joke they'd made or a word they'd said in a weird way, and the rest of the kids followed like a bunch of falling dominoes--chuckle after snicker after chortle after laugh; then the assistant teacher was laughing; then my mom was laughing; then everyone in our apartment was laughing. None of us really knew what we were laughing about, but that one little giggle was bright and carefree enough that it blew over the rest of us like a germ-free breath of fresh air, and lifted us up for several of the following minutes.
You may be raising a puzzled brow, imagining such a nesting egg of hysterics. Is now really the time? Aren't kids distracted and impacted by current events too? Is everyone in my household okay??? Yes, yes, and (mostly) yes! It's important to take everything that's going on right now seriously, but it's also important to lighten that mental load...even if it's just for a couple seconds. Plus, I'd bet you dollars to donuts that you'd have laughed a little too if you'd been there.
But if you don't have a free-spirited youngin' in your life, or someone relatively unburdened by a newsfeed, we've got you covered.
Below, you'll find a list of some books that we at Third Place found hilarious, either on our own or with family/ friends. Some were initially spurred on by silly kids, while others caught us off guard with their hidden humor, but there are no age or genre limits here! So don't be afraid to dive into something new or unexpected with these fun works of fact and fiction. Hopefully one of them will be the temporary medicine you need today<3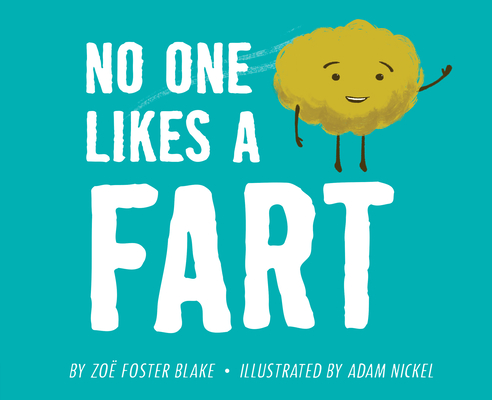 No One Likes A Fart by Zoe Foster Blake and Adam Nickel
Attention, kids (and adults who still laugh at a good fart joke)! This adorable story of a fart that can't find a friend, despite its best attempts, will both warm your heart and fill you with laughter.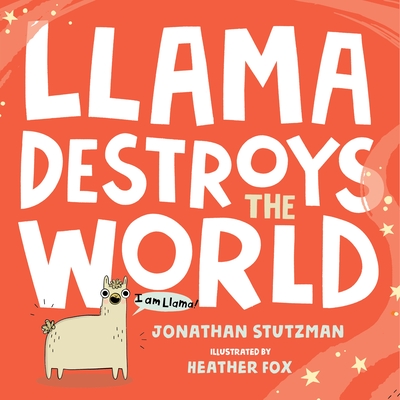 Llama Destroys the World by Jonathan Stutzman and Heather Fox
Too much cake! Dancing pants! A trip through space! You can't help but laugh at the situations Llama unwittingly ends up in.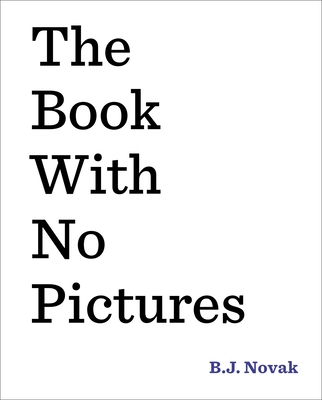 The Book with No Pictures by B. J. Novak
Try to say all these wacky words with a straight face...I double dog dare you. And if you can do that...then read them to someone else (with funky voices if you're feeling adventurous) and prepare for some infectious, long-lasting amusement.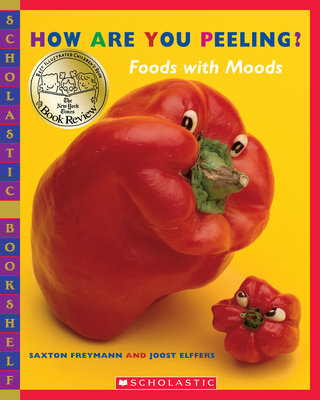 How Are You Peeling by Saxton Freymann and Joost Elffers
I'm gonna break this down really simple for you: it's fruit and vegetables emoting. They have black-eyed-peas for eyes. If you've ever felt the state of an inanimate object expressed some element of the human condition, you'll love this book.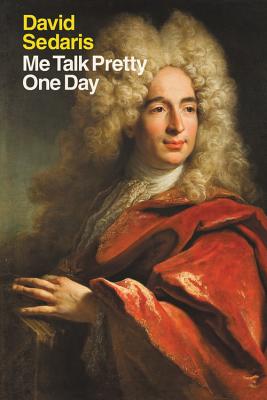 Me Talk Pretty One Day by David Sedaris
David Sedaris has a new collection coming out in November (preorder now!) but we all need to laugh NOW so we're including this classic. The book is split into two parts, the first of which remembers his youth, and time spent working odd-jobs in NYC, the second is essentially Sedaris in Paris: Hilarity Ensues.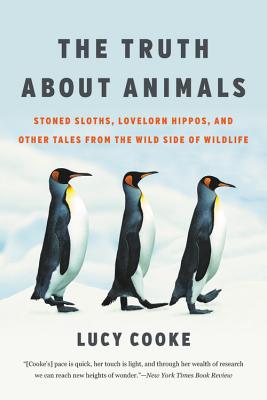 The Truth About Animals by Lucy Cooke
If you've ever read the descriptions (or looked at the illustrations) in a Medieval bestiary, then you can't deny Cooke's humor...because there are A LOT of entertaining and incredulous references to bestiaries in this collection. Just wait till you read the essay on Beavers!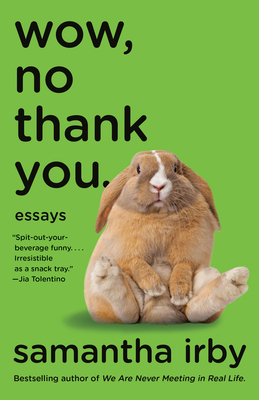 Wow No Thank You by Samantha Irby
I fell in love with Samantha Irby's writing via her blog, B*tches Gotta Eat. To give you an idea of what her blog is like, currently her most recent post is titled Things I've Accidentally Peed on a Little Bit. She's equal parts pop culture wizard and pop culture curmudgeon, and I super appreciate the way she talks about living with Crohn's disease, and having no cartilage in her knees. The whole part about her email exchange with Abbi Jacobson made me cry laughing. Also, she loves Fiona Apple, so I feel like she's a kindred spirit.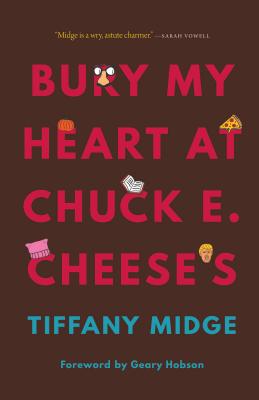 Bury My Heart at Chuck E Cheese's by Tiffany Midge
This is a collection of irreverent, relevant, hilarious observations from Sioux poet and satirist Tiffany Midge. On the one hand, this collection offers these beautiful moments of tenderness and sincerity, and on the other it absolutely skewers white feminism, colonialism and our current political predicament.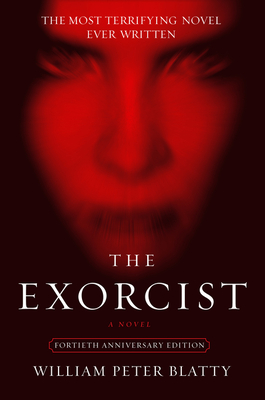 The Exorcist by Peter William Blatty
Surprised to see this one one here? Well, so was I, but it turns out that Blatty wrote comedy before this, and that energy comes through in The Exorcist as well. It's far more quaint and contemplative than the movie is. Bookseller Dean calls it a paranormal noire black comedy, so if that sounds like your vibe, maybe this is your book.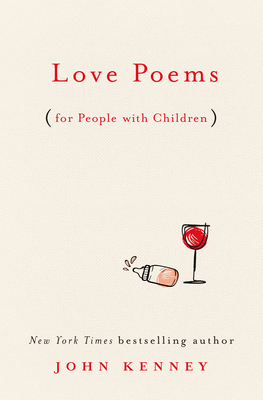 Love Poems (for People with Children) by John Kenney
A poetry collection of relatable and hilarious observations on parenting. With titles ranging from "I am fully aware the wheels on the bus go round and round" to "Is your sense that you will ever move out of the house?", this book is perfect for any parent that needs a good, solid laugh.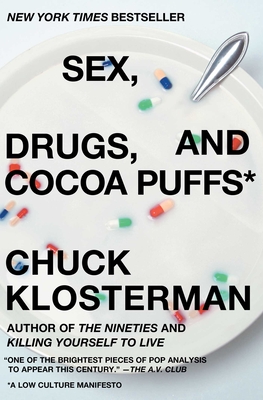 Sex, Drugs, & Cocoa Puffs by Chuck Klosterman
Klosterman explores everything from sports rivalries to a Gun N Roses cover band to the historical origins of cereal in his first essay collection. And while the topics in this collection aren't funny, per se, Klostmerman's dry narrative tone will have you laughing at every paragraph and almost every footnote. My favorite piece in this collection - Billy Sim - explores personal freedom and reasons for existing through the lens of The Sims.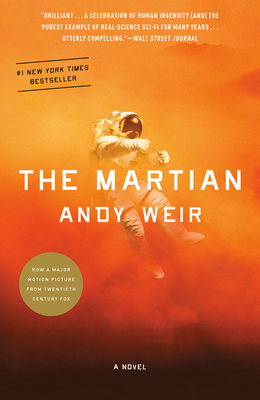 The Martian by Andy Weir
Look, being trapped on Mars with very slim chances of survival is the ultimate test of human nature. If you can't laugh about life's absurdities--from growing spuds out of soil samples and recycled water waste to hacking a long-dead satellite--don't become an astronaut.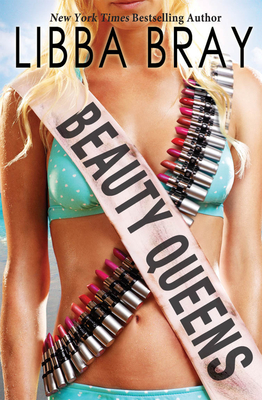 Beauty Queens by Libba Bray
Truly one of Libba Bray's best books of all time. A strong feminist take on beauty pageants full of dark humor and sarcasm.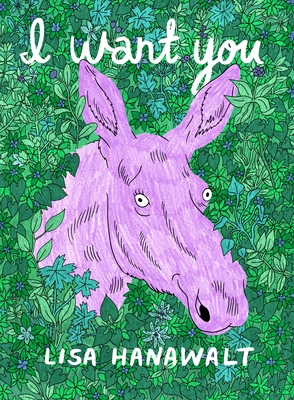 I Want You by Lisa Hanawalt
Did you love Bojack Horseman or Tuca and Bertie? This is a collection of Lisa Hanawalt's early work, and they're just as manic, absurd and hilarious as you could ever hope.