Submitted by
Nicole R
on July 18, 2021 - 5:11pm
Part 2 of our book recommendations for the Adult Summer Reading Book Bingo is here! This game is put together by Seattle Arts & Lectures (SAL) and the Seattle Public Library (SPL). We've got lots of amazing picks for the second half of the bingo card so you can easily check off those squares and be on your way to getting bingo or a full card blackout! The challenge goes until September 7th so you've still got plenty of time to get in some great summer reading and potentially win some prizes.
Part 1 goes over the first half of squares: Romance, Small Press, Beach Read, Black Joy, Activism or Social Justice, Made You Laugh, Coming of Age, Graphic Novel or Comic, and QTBIPOC. And Part 2 goes over the second half of squares: Mystery or Crime, Cli Fi or Environmental Non-Fiction, Poetry or Essays, Asian American or Pacific Islander Author, SAL Speaker, Speculative Fiction, BIPOC Food Writing, Sports, Olympics Host City, and A Book From a Series.
Download your own Bingo Card pdf here. More information on the Seattle Public Library's website here.
---
Mystery or Crime
---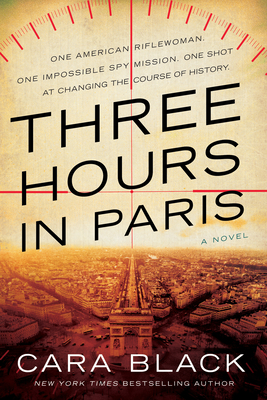 Three Hours in Paris by Cara Black
(also: Olympics Host City)
A mix of historical fiction and mystery by an established mystery author. Great for fans of The Nightingale and The Alice Network. — Deborah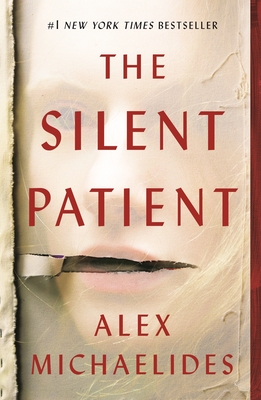 The Silent Patient by Alex Michaelides
(also: Olympics Host City)
(The bestselling mystery hardcover of the last two years is now in paperback!) The Silent Patient isn't quiet at all. It loudly announces that Alex Michaelides is a new talent in the field of psychological thrillers. — Shelf Awareness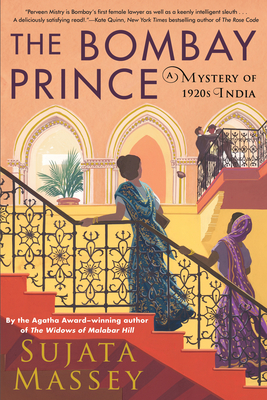 The Bombay Prince by Sujata Massey
(also: Series, AAPI Author)
The latest in the Seattle Times recommended series featuring Bombay's only female lawyer in the 1920's."Massey brings us another stunning, intricate, and fast-paced historical mystery featuring her series sleuth, Perveen Mistry, the first and only female lawyer in 1920s India." — CrimeReads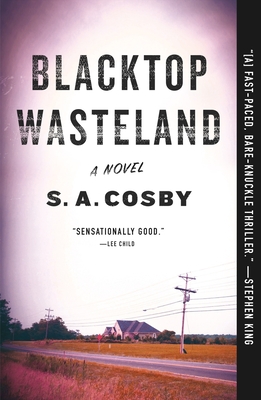 Blacktop Wasteland by S. A. Cosby
(also: Beach Read)
Blacktop Wasteland bolts out of the gate with a first chapter that is propulsive and unrelenting. Beauregard "Bug" Montage is a getaway driver, who has been trying to get out of the life, but overwhelming debts pull him back in. Cosby has raced to the top of the list of thriller writers to watch with this novel. Besides being a top notch crime novel, Blacktop Wasteland also weaves in issues of race and poverty without feeling preachy. — Mark B
---
Cli-fi or Environmental Non-fiction
---
Cli-fi (Climate Fiction)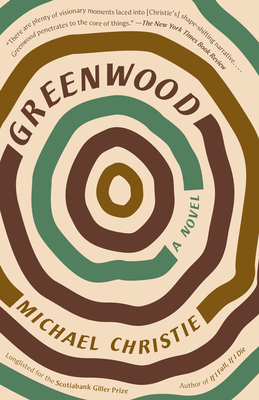 Greenwood by Michael Christie
This book is quietly nuanced in its message and slow to unfold, but never boring. It's a mystery grown from a family drama, which builds on a Dust Bowl history lesson, all surrounding the Lorax's stump--with drops of irrepressible hope leaking between each regretful and foreboding ring. Christie skillfully draws eerie parallels between generations and environmental catastrophes, but what's even more impressive is how he will simultaneously warm your heart and make it ache with each of the four points of view. -- Katelynn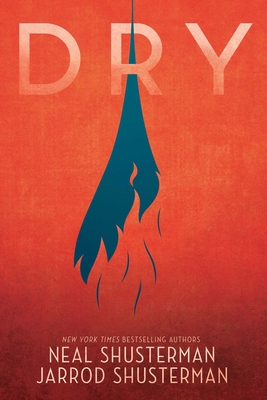 Dry by Neil Shusterman
I've come to expect a certain element of speechlessness every time I finish a Shusterman novel. A few audible gasps, some moments of gripping the pages so tightly in effort not to fall over in terror, etc. – the usual. However, I was not prepared for the thriller/urgent call to environmental action that is Dry. It's terrifyingly relevant to consider the ramifications of living in a world that's out of drinkable water. And the father-son Shusterman duo push this near-future dystopian narrative along around multi-dimensional and complex characters to wrestle with the question of how far desperation can take humans away from their humanity. It's been days since I read it, but I'm still haunted by this book.— Claire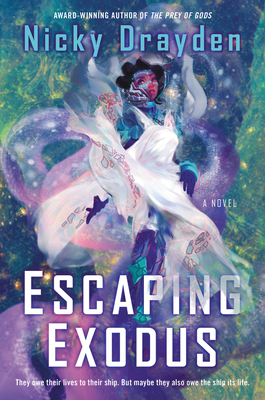 Escaping Exodus by Nicky Drayden
(also: Series, Speculative Fiction)
A space odyssey, a class and gender struggle, and subtle eco-criticisms are brilliantly melded together in Drayden's latest work. I laughed at weird new phrases and...sticky situations; I cried with each broken heart, abused body, and stolen future; I cheered for certain shifts in power and moves for societal change. More than anything, I want to delve back into these confounding yet relatable characters, and learn as much as I can about the world within this captivating opera (which can probably teach us some much needed information about our own). Plus, I think this book's readability has finally turned me into a budding fan of the sci-fi genre, so yay! — Katelynn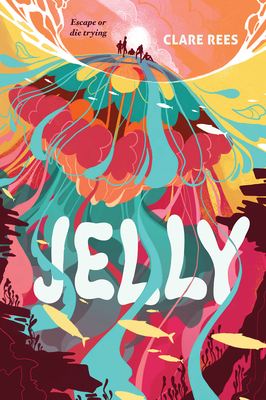 Jelly by Clare Rees
(also: Speculative Fiction)
This book is so wacky and wry that I was hooked from beginning to end! Fans of stories like Lord of the Flies, the Maze Runner series, Swiss Family Robinson, or anything quasi-aquatic will find something to love here, but ALL readers will be rewarded with an original dystopia that keeps them guessing. -- Katelynn
Environmental Non-fiction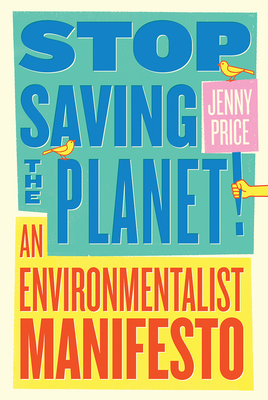 Stop Saving the Planet!: An Environmentalist Manifesto by Jenny Price
(also: Activism or Social Justice)
When keeping it real goes right—in this moment of reckoning, Jenny Price calls us out to call us in and does so with humor, insight, and an in-your-face attitude that is informed and dare I say, hopeful about our capacity to change how we think, see, and 'do' green. — Carolyn Finney, author of Black Faces, White Spaces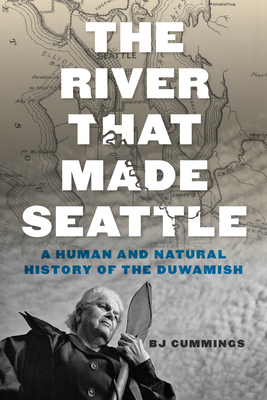 The River That Made Seattle: A Human and Natural History of the Duwamish by Bj Cummings
(also: Small Press)
Tells a fine-grained story of the Duwamish River and the people who have lived alongside it. Accessible and straightforward, it offers a clear-eyed assessment of an exceedingly complicated place. - Coll Thrush, author of Native Seattle: Histories from the Crossing-Over Place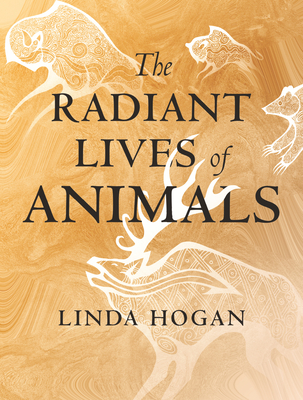 The Radiant Lives of Animals by Linda Hogan
(also: Poetry or Essays)
Linda Hogan's work is rooted in truth and mystery. —Louise Erdrich, author of the Pulitzer Prize-winning novel, The Night Watchman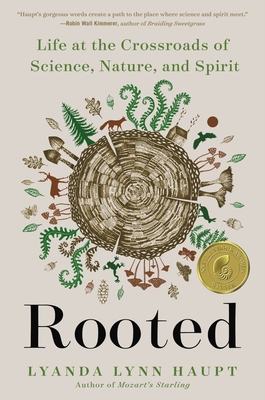 Rooted: Life at the Crossroads of Science, Nature, and Spirit by Lyanda Lynn Haupt
Radiant with reverence, sparkling with surprises, and brimming with insight, Rooted is a lyrical and intimate handbook on how to live a mindful, joyful, fruitful life in harmony with our sweet green earth. —Sy Montgomery, author of How to Be a Good Creature
---
Poetry or Essays
---
Poetry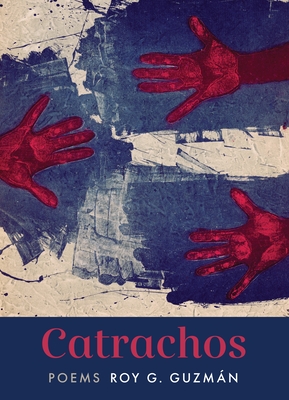 Catrachos by Roy G. Guzmán
(also: QTBIPOC)
I loved everything about this collection. There were so many lines I re-read over and over again in hopes I will remember them forever. — Rosa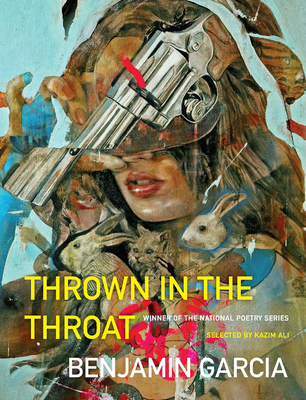 Thrown in the Throat by Benjamin Garcia
(also: Small Press)
I stan HARD! This may be the best collection I've read in years. Pick this up ASAP!! — Rosa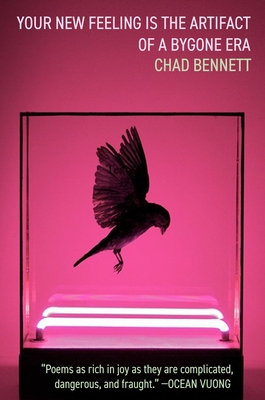 Your New Feelings is the Artifact of a Bygone Era by Chad Bennett
Just when you think poetry's sort of done everything, along comes Chad Bennett to give it all a fresh makeover. Disarmingly frank, sensual, experimental, and approachable, this is a glorious homage to queer culture as well as a moving personal account of living through the era of change. ―D.A. Powell, American poet
Essays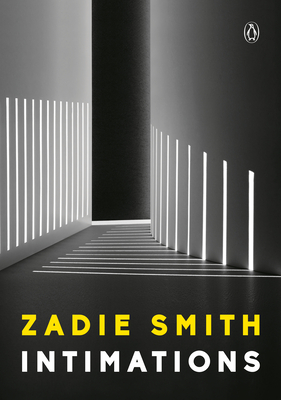 Intimations: Six Essays by Zadie Smith
Written and published at the beginning of the pandemic, this slim book of essays is perfect to squeeze into your summer reading. It's hard to go wrong with Zadie Smith.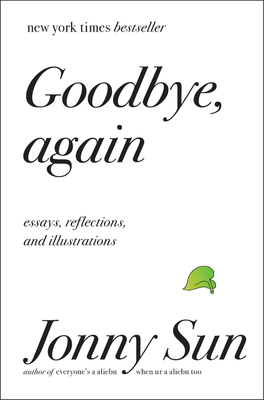 Goodbye, Again: Essays, Reflections, and Illustrations by Jonny Sun
(also: Made You Laugh, Graphic Novel or Comic, AAPI Author)
Goodbye, Again is the very best book of Sun's early career. Consisting of mostly short bursts of inspiration, introspection, and hopeful observations, the book is exactly what we all need right now. Easy to pick up, flip through, and almost always find the very words you need to hear in that very moment, while also being meaty enough to sit with and read in longer bursts, Goodbye, Again is a joyful look at everyday life from one of literature's most compassionate and well-rounded minds. It is, in a word, fantastic. — Shondaland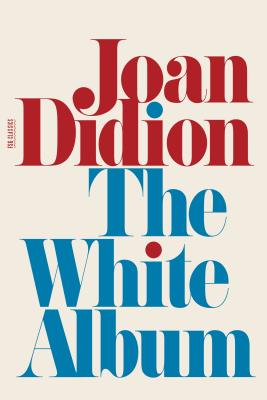 The White Album: Essays by Joan Didion
All of the essays--even the slightest--manifest not only [Didion's] intelligence, but an instinct for details that continue to emit pulsations in the reader's memory and a style that is spare, subtly musical in its phrasing and exact. Add to these her highly vulnerable sense of herself, and the result is a voice like no other in contemporary journalism. -- Robert Towers, The New York Times Book Review
---
Asian American or Pacific Islander Author
---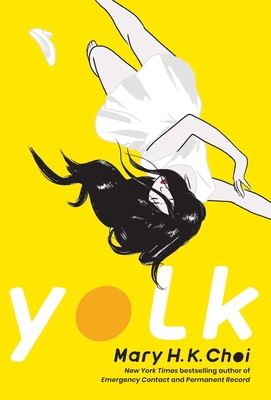 Yolk by Mary H. K. Choi
(also: Coming of Age)
This one got a lot of buzz amongst us booksellers at TPB. A poignant story about what life can throw at you and how strong family ties really are, these sisters just might make you cry.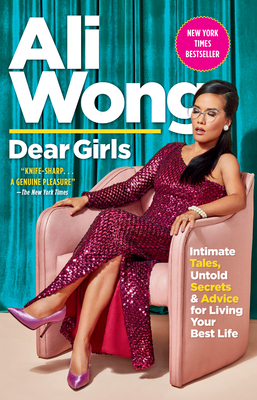 Dear Girls: Intimate Tales, Untold Secrets & Advice for Living Your Best Life by Ali Wong
(also: Made You Laugh, Beach Read)
From the mind that brought you the hit Netflix specials, Baby Cobra and Hard Knock Wife, comes more hilarity and more heart. Ali Wong writes Dear Girls as a letter to her two daughters recounting how she met her husband and the men before him as well as stories of the tough comedy scene being an Asian American woman in a white man's world.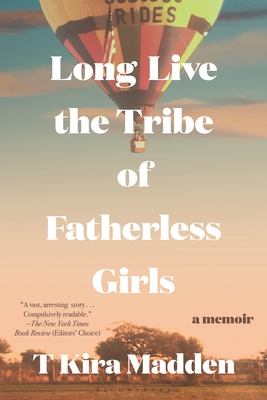 Long Live the Tribe of Fatherless Girls by T Kira Madden
(also: Poetry or Essays, QTBIPOC, Coming of Age)
Madden brings her sharply funny voice to her new book, which humanely explores her coming of age as a biracial queer teenager in Boca Raton, Florida, and the climate of abuse and addiction that surrounded her. —Entertainment Weekly, "Most Anticipated Books of 2019"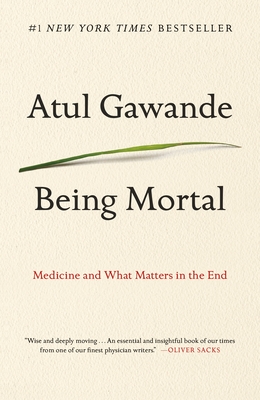 Being Mortal: Medicine and What Matters in the End by Atul Gawande
American medicine, Being Mortal reminds us, has prepared itself for life but not for death. This is Atul Gawande's most powerful--and moving--book." —Malcolm Gladwell, author of The Tipping Point: How Little Things Can Make a Big Difference
---
Seattle Arts & Lectures (SAL) Speaker
---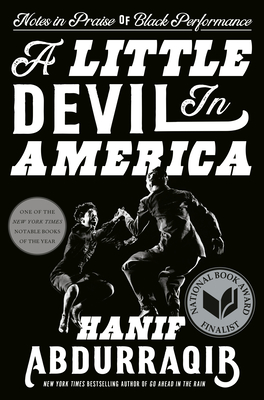 A Little Devil in America: Notes in Praise of Black Performance by Hanif Abdurraqib
(also: Peak Picks, Black Joy, Poetry or Essays)
Abdurraqib masterly balances the informational and the personal in this exploration of black performance from the vaudevillian-turned-spy Josephine Baker to the vulnerability of Wu-Tang Clan to poem-like entries "On Times I Have Forced Myself to Dance." Check this out if you want a beautifully entertaining book on entertainment.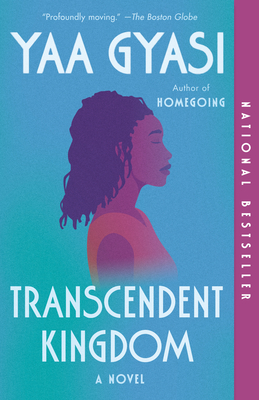 Transcendent Kingdom by Yaa Gyasi
"Absolutely transcendent. A gorgeously woven narrative about a woman trying to survive the grief of a brother lost to addiction and a mother trapped in depression while pursuing her ambitions. Not a word or idea out of place. Completely different from Homegoing. THE RANGE. I am quite angry this is so good." —Roxane Gay, author of Bad Feminist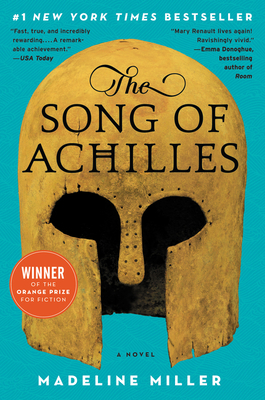 The Song of Achilles by Madeline Miller
(also: Romance)
I love fairytale/mythology retellings, so from the beginning I expected to enjoy this reimagining of Homer's Iliad, as told from Patroclus' perspective. I didn't expect to fall in love with this quiet and gentle story about legacy and how we choose to honor the ones we love. If you're on the fence about it, jump off and pick it up! — Sarah B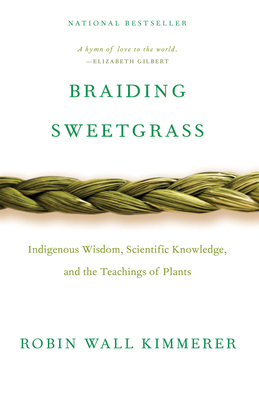 Braiding Sweetgrass by Robin Wall Kimmerer
(also: Cli-fi or Environmental Nonfiction, Poetry or Essays)
I don't think I could explain the essence of this beautiful book any better than Kimmerer's own words do: "I lean in close to watch and listen to those who are far wiser than I am. What I share here...are seeds gleaned from the fields of their collective wisdom..." (180). Sweetgrass is her guide, each chapter layered with the same patience, respect, and indigenous knowledge that it takes to sustainably complete the cycle of sweetgrass itself. However, it is with the added help from strawberries, maple trees, cattails, garden vegetables, buffalo and salmon (just to name a few) that Kimmerer teaches readers to live a life led by reciprocity, gratitude, and balance--just as she was taught. Reading the stories is a sweet and slow process, but one that will leave you with a little hope, and much to pass on. — Katelynn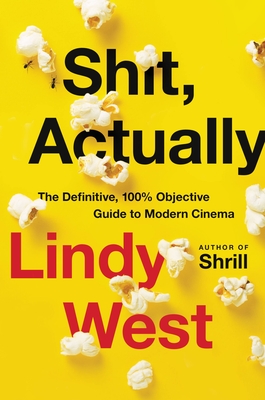 Shit, Actually: The Definitive, 100% Objective Guide to Modern Cinema by Lindy West
(also: Made You Laugh, Poetry or Essays)
"In Shit, Actually, New York Times columnist and bestselling author Lindy West unpacks the world of beloved rom-coms and other genre cult classics to dissect the culture (and monsters) they created.... From Dirty Dancing to The Texas Chainsaw Massacre, West leans on her razor-sharp wit in dissecting some of the most well-known movies of the past several decades."—Fortune
---
Speculative Fiction
---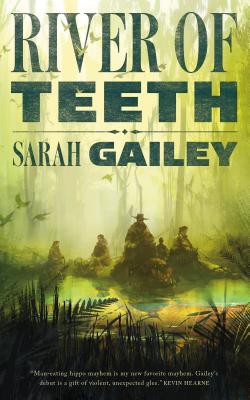 River of Teeth by Sarah Gailey
(also: Series)
Like if Leigh Bardugo rewrote Cormac McCarthy's "The Border Trilogy", replaced the horses with hippos, and it was just perpetually set in that hippo attack river scene from "Congo".— Anje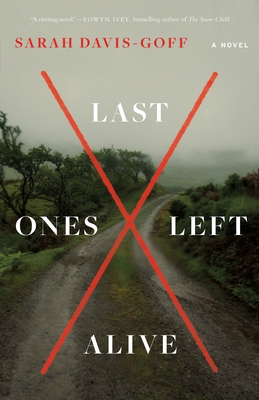 Last Ones Left Alive by Sarah Davis-Goff
Last Ones Left Alive combines the spare poetry of The Road with the dizzying pace of 28 Days Later. A beautiful book, lyrical in its violence, painting in vivid strokes the joy and brutality of the human experience. An original, brilliant take on the end of the world. —Jennie Melamed, author of Gather the Daughters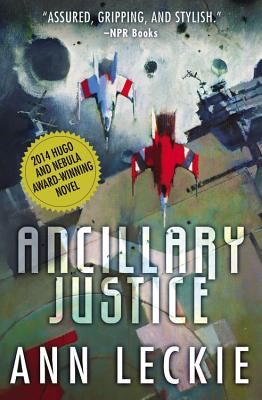 Ancillary Justice (Imperial Radch #1) by Ann Leckie
(also: Series)
Some of the most beautiful, intricate, and sophisticated science fiction I've read in years. Set against the backdrop of an imperialist, rapacious empire, Leckie forces her readers to consider what it would be like to inhabit hundreds of bodies simultaneously, and what it would feel like to suddenly have that vast consciousness reduced down to one.— Anje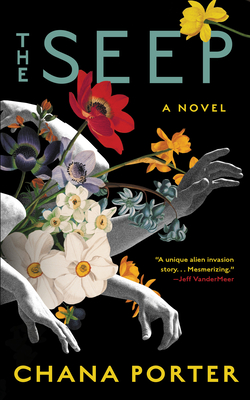 The Seep by Chana Porter
(also: Small Press)
"A unique alien invasion story that focuses on the human and the myriad ways we see and don't see our own world. Mesmerizing." —Jeff VanderMeer, award–winning author of Dead Astronauts and the Southern Reach trilogy
---
BIPOC (Black, Indigenous, or Person of Color) Food Writing
---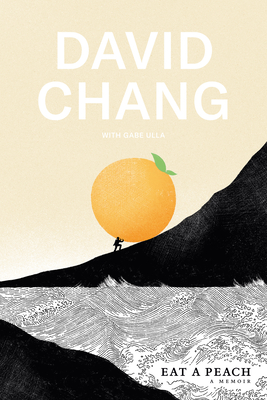 Eat a Peach: A Memoir by David Chang, Gabe Ulla
(also: AAPI Author, Poetry or Essays)
Much like what Anthony Bourdain did with his memoirs, David Chang brings his whole self here. If you've watched his show or listened to his podcast, then you know you're going to read something special. His passages about his struggles with mental illness are some of the most honest and raw passages I've read in some time. I have a lot of respect for him and we need more voices like his in the restaurant industry. — Rosa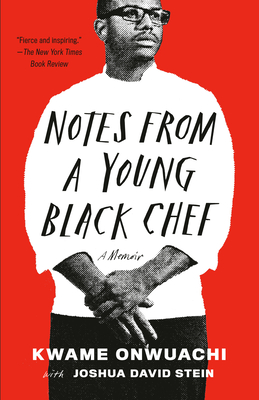 Notes from a Young Black Chef: A Memoir by Kwame Onwuachi, Joshua David Stein
(also: Black Joy, Poetry or Essays)
"Onwuachi's memoir should be required reading, not just for future chefs, but for anyone who wants a glimpse into one man's tale of what it's like to be young, black and ambitious in America." —The Washington Post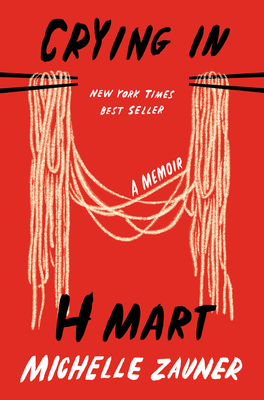 Crying in H Mart: A Memoir by Michelle Zauner
(also: Peak Picks, AAPI Author)
While losing her mother to cancer, Michelle Zauner shows her love through food. With detailed and mouth-watering descriptions, she makes her way through her mother's favorite Korean recipes, tenderly combining food and family and joy and pain. This book will make you hungry and make you cry.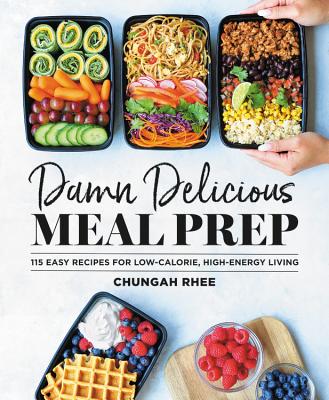 Damn Delicious Meal Prep: 115 Easy Recipes for Low-Calorie, High-Energy Living by Chungah Rhee
(also: AAPI Author)
Do you ever have the best intentions and buy a cookbook and then not use it? I use this one all the time! Such tasty and healthy recipes that are so easy to meal prep every meal for your week.
---
Sports
---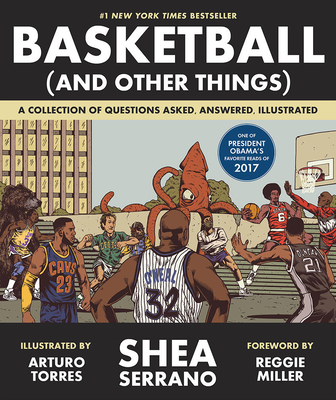 Basketball (and Other Things): A Collection of Questions Asked, Answered, Illustrated by Shea Serrano, Arturo Torres (Illustrator), Reggie Miller (Foreword by)
(also: Made You Laugh)
This was a delightful read full of hard-hitting sports journalism that asks questions like: "Was Kobe Bryant a dork?" and answers questions like "Where would The Office's Jim Halpert get drafted in the Fictional Player Draft?" (spoiler: 1st Round 26th pick). This is truly a fun book for even the most casual sports fan that is desperately needed in this new age where boring sabermetric stats and over-analytics are beginning to ruin sports. — Kalani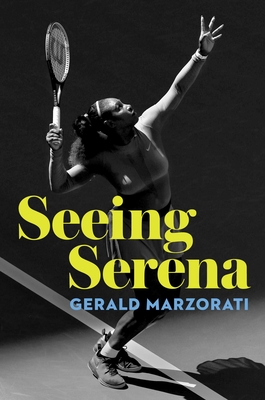 Seeing Serena by Gerald Marzorati
(also: Black Joy)
What would a year spent watching every Serena Williams tennis match yield? A portrait both on and off the court of one of the greatest athletes of all time. New Yorker tennis writer Gerald Marzorati's Seeing Serena captures Williams' return to tennis following the birth of her daughter and her influence and presence as a cultural icon. —Parade, "Books We Love" column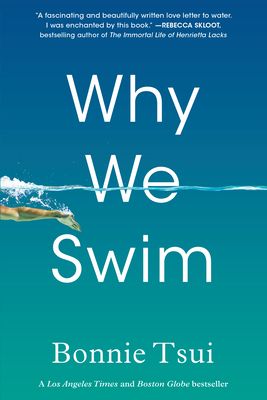 Why We Swim by Bonnie Tsui
(also: Small Press, Olympics Host City, AAPI Author)
Bonnie Tsui captures the joy, peril and utility of swimming, within her family and across civilizations . . . The breadth of her reporting and grace of her writing make the elements of Why We Swim move harmoniously as one. —The San Francisco Chronicle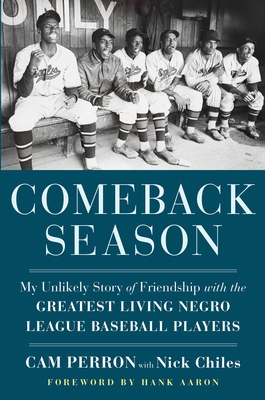 Comeback Season: My Unlikely Story of Friendship with the Greatest Living Negro League Baseball Players by Cam Perron, Nick Chiles (With), Hank Aaron (Foreword by)
Perron's ability to channel his childhood interests into something meaningful for others is moving, and his extraordinary account uplifts. Even those who aren't sports fans will root for this galvanizing story. – Publishers Weekly (starred review)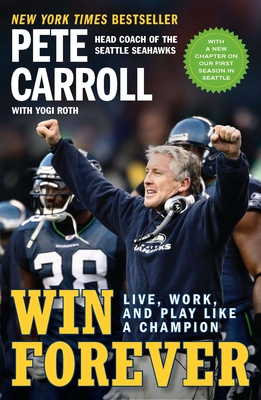 Win Forever: Live, Work, and Play Like a Champion by Pete Carroll, Yogi Roth, Kristoffer A. Garin
Pete Carroll presents great advice on how to be a winner in life. The twist is that the key is to focus on the process, not the outcome, and to compete hard in every way on your journey. It has certainly worked for Pete, who is a winner in so many ways, and it can work for anybody in all different aspects of life. --NFL Commissioner Roger Goodell
---
Olympics Host City
---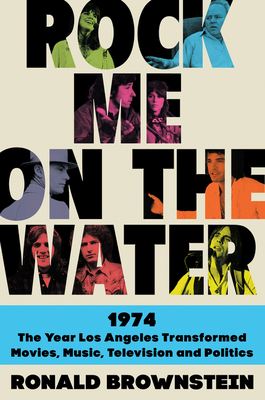 (Los Angeles) Rock Me on the Water: 1974 The Year Los Angeles Transformed Movies, Music, Television and Politics by Ronald Brownstein
(also: Beach Read)
What Brownstein has done is expertly knit the scenes together, giving the reader a plus-one invite to the heady world of Hollywood parties, jam sessions and pitch meetings, as well as a pointed demonstration of how culture can be made and unmade. — New York Times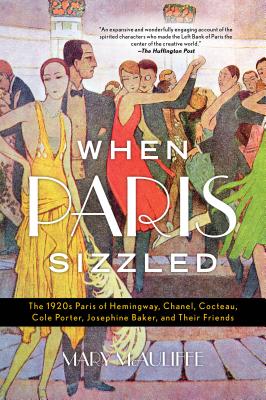 (Paris) When Paris Sizzled: The 1920s Paris of Hemingway of Chanel, Cocteau, Cole Porter, Josephine Baker, and Their Friends by Mary McAuliffe
When Paris Sizzled delivers an expansive and wonderfully engaging account of the spirited characters who made the Left Bank of Paris the center of the creative world. ― The Huffington Post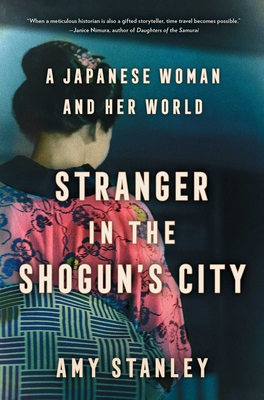 (Tokyo) Stranger in the Shogun's City: A Japanese Woman and Her World by Amy Stanley
An imaginative account of an ordinary woman with extraordinary determination in nineteenth-century Japan. Capturing her soul as well as the society that batters it, the narrative brings her story into history with compelling force. —Carol Gluck, author of War Memory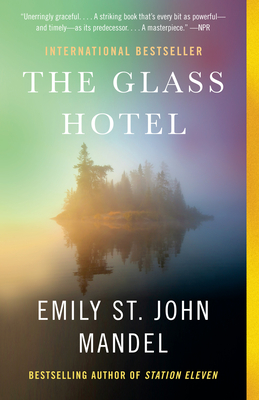 (Vancouver) The Glass Hotel by Emily St. John Mandel
(also: Mystery or Crime)
Absorbing, finely wrought... Mandel paints an intricately plotted, haunting portrait of heartbreak, abandonment, betrayal, riches, corruption and reinvention in a contemporary world both strange and weirdly recognizable.—Joyce Sáenz Harris, Dallas Morning News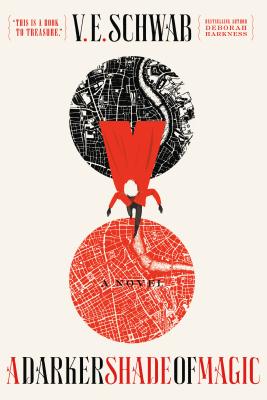 (London) A Darker Side of Magic: A Novel (Shades of Magic #1) by V. E. Schwab
(also: Series, Speculative Fiction)
Fantasy fans will love this fast-paced adventure, with its complex magic system, thoughtful hero and bold heroine. -- Kirkus Reviews
---
A Book from a Series (2 squares)
---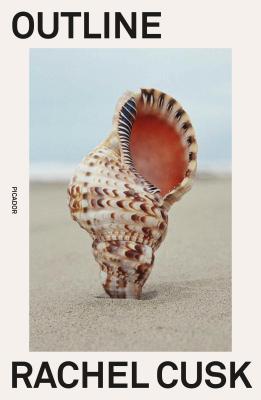 Outline: A Novel (Outline Trilogy #1) by Rachel Cusk
(#1 in the Outline Trilogy) The thin line between fact and fabrication in an individual's memory is a rich territory to mine and Cusk's adroit prose feels tailor-made for the job here, the first in a trilogy. The selling point here is the protagonist's voice. Erudite but easy-going, Faye is an amiable and congenial companion, one you will become attached to and whose presence you will crave. — Wesley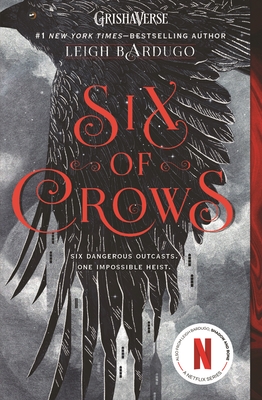 Six of Crows by Leigh Bardugo
(also: Speculative Fiction)
(#1 in the Six of Crows Duology) Read it before you watch it! This one has had everyone excited and is a perfect two-book series for these two bingo squares.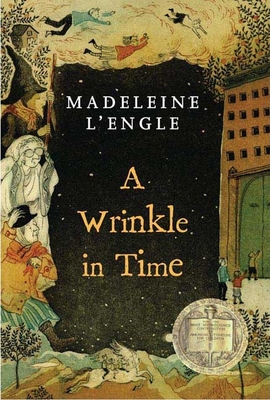 A Wrinkle in Time (A Wrinkle in Time Quintet #1) by Madeleine L'Engle
(also: Coming of Age)
(#1 in A Wrinkle in Time Quintet) Though this book is short, it is nothing short of profound. Meg was my first fictional hero, and she taught me something fundamentally important: that you can be flawed and still be a hero. You can be angry and amazing, full of fear and love at the same time, and all of those layers stack together to make you strong. A book to combat darkness, in all its forms.— Niki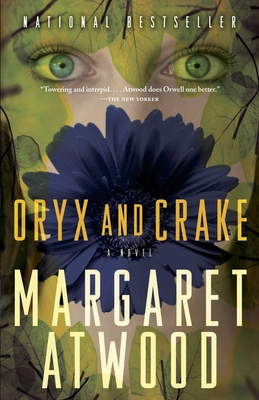 Oryx and Crake (The MaddAddam Trilogy #1) by Margaret Atwood
Snowman spends his days remembering a world dominated by multinational corporations. Ever since the pandemic his only companions are dangerous genetically engineered hybrid animals, and a tribe of herbivorous humans created in a lab that look to him for guidance. — Anje
Make sure to follow us on Instagram, Twitter, and Facebook for more book-related fun and if you're looking for the audiobook version of any of these titles, you can head to Libro.fm where you can get audiobooks while still supporting Third Place Books!
Edited by Nicole Rader