Submitted by
Nicole R
on July 14, 2021 - 7:30pm
Are you participating in the Seattle Public Library's Summer Book Bingo? Have you been meaning to do it during summers passed? Is this the first you're hearing about this? Well, however you answered these questions, I'm here to tell you all about the wonderfulness that is Book Bingo 2021!
Every summer, the Seattle Public Library (SPL) and Seattle Arts & Lectures (SAL) team up to bring hundreds of readers and non-readers alike 24 squares of reading opportunities. Why do kids get to have all the fun? You have until September 7th to read a line of five for a bingo or to read all 24 for a blackout. After submitting it via email, in-person, or social media, you are in the running to win some very cool prizes.
This will be my third summer participating in Bingo. The categories give you a guide but you still have total control over what you read which is my favorite part of it (next to reading and loving things I wouldn't normally pick up). Maybe you don't typically reach for a Social Justice book or Mystery isn't really your thing. It's a good chance to give 'em a go! Or, maybe this is a good time to pay more attention to who you're reading. With categories like BIPOC Food Writing or Asian American or Pacific Islander Author, you're set up to research and discover someone and something great! You can obviously stick with your go-to genres but what I love about the squares they choose for Bingo is that they help me branch out of my reading comfort zone.
And this is the perfect opportunity to shop small! All of our Third Place Books locations as well as 15 other independent bookstores are SAL bookstore partners so you're bound to knock off the Recommended by a Local Bookseller square no problem!
Since there are so many delightful squares to choose from, we decided to break our recommendations up into two parts. Part 1 will go over the first half of squares: Romance, Small Press, Beach Read, Black Joy, Activism or Social Justice, Made You Laugh, Coming of Age, Graphic Novel or Comic, and QTBIPOC. Part 2 (coming soon!) will go over the second half of squares: Mystery or Crime, Cli Fi or Environmental Non-Fiction, Poetry or Essays, Asian American or Pacific Islander Author, SAL Speaker, Speculative Fiction, BIPOC Food Writing, Sports, Olympics Host City, and A Book From a Series.
Download your own Bingo Card pdf here. More information at Seattle Public Library's website here.
---
Romance
---
Love in Color: Mythical Tales from Around the World, Retold by Bolu Babalola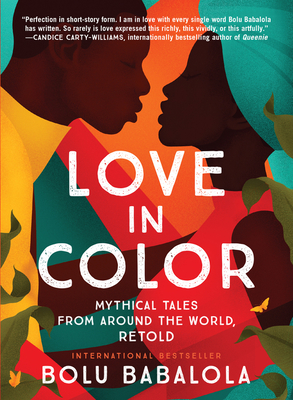 (could also work for: Black Joy)
This collection of myths retold and reimagined is an excellent option for readers unfamiliar in the Romance genre. These stories follow the maxims of the genre: all about a core relationship and ending in a happily ever after (or in some cases, happily for now). Familiar stories like Pyramus and Thisbe, the 1,001 Nights (or Scherazade), and Nefertiti are modernized. Better yet, the women at the heart of the tales are empowered and masters of their own fates. Love in Color is bite-sized, hopeful reading perfect for a park bench or a beach towel. - Danielle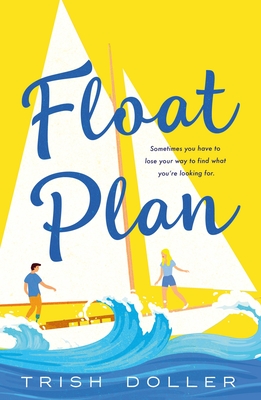 Float Plan by Trish Doller
(could also work for: Beach Read)
Here's a romance that deftly balances a heavy subject and new love. Grief is expressed with tenderness and nuance, while the prospect of a new relationship with a sexy Irish deckhand will raise your *ahem* sails. Bonus: you get to armchair travel around tropical islands. - Danielle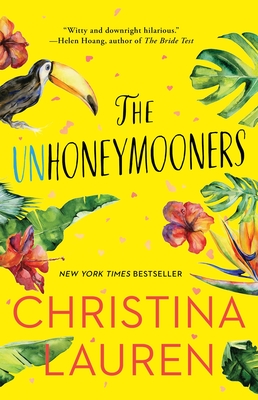 The Unhoneymooners by Christina Lauren
If you have never read a Christina Lauren novel, you're in for a treat. Snappy, playful dialogue paired with the best of Romances' tropes await you. In Unhoneymooners, two people with negative impressions of the other end up on a tropical island honeymoon, forced to play the blissfully wedded couple. This comedy of errors is balanced out by realistic stakes, but the real gold here is how our heroine and hero grow and own up to their mistakes. - Danielle
---
Small Press
---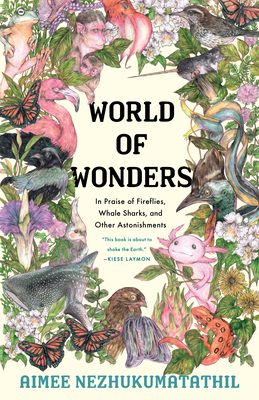 World of Wonders by Aimee Nezhukumatathil, Fumi Nakamura (Illustrator) // Small Press: Milkweed
(could also work for: SAL Speaker, Cli-fi or Environment Nonfiction, AAPI Author, Poetry or Essays)
This is the kind of gentle and lyrical ecotone I wish I could write, and one that everyone should read! The essays on Fireflies and the Southern Cassowary were my personal favorites, but there's something for everyone with such a varied plethora of animals and anecdotes. Without a doubt, I will be returning to this collection for the humor, hope, and understanding, but also for Nakamura's original art (which I want printed on my walls)! -- Katelynn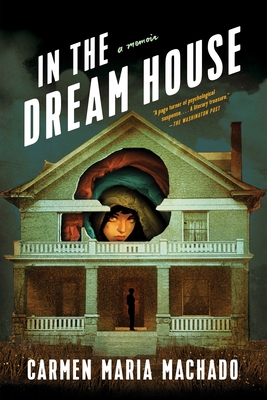 In the Dream House by Carmen Maria Machado // Small Press: Graywolf
(could also work for: QTBIPOC, SAL Speaker)
Within the format of vignetted narrative tropes, Machado is able to beautifully tackle her abusive same-sex relationship in this no-holds-barred memoir. She plays with the structure of memoir by infusing personal stories, folklore, and studies into a book that's candid and witty and tender in the right places.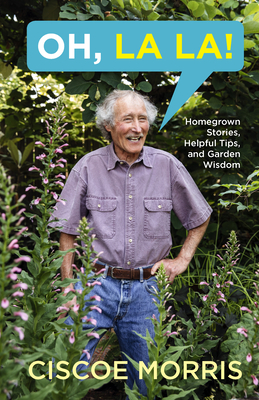 Oh, La La!: Homegrown Stories, Helpful Tips, and Garden Wisdom by Ciscoe Morris // Small Press: Sasquatch
"Oh, La La! is a horticultural hoot filled with gardening gold." —Seattle Times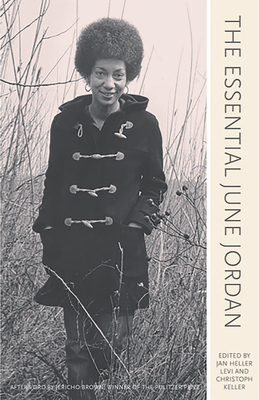 The Essential June Jordan by June Jordan, Jan Heller Levi (Editor), Christoph Keller (Editor) // Small Press: Copper Canyon Press
(could also work for: QTBIPOC, Black Joy, Poetry or Essays)
This volume of verse displays the undeniable legacy June Jordan left on both our literature and culture. Collected here are blazing examples of poetry as activism, stanzas that speak truth to power and speak out against violence against women and police brutality. But Jordan also speaks on the significance of hope, mixing, as Brown puts it, 'the doom and devastation made mundane through media with the hard decision to love anyway.' — O, The Oprah Magazine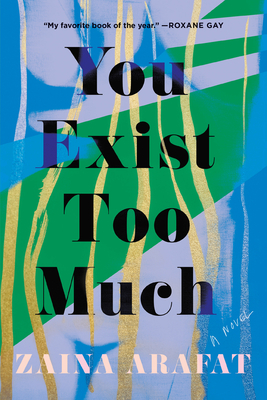 You Exist Too Much by Zaina Arafat // Small Press: Catapult Books
"Her novel is an unlimited space for those whose identities have always been too uncomfortable for society . . . When being a queer Muslim seems too complex for the world to handle, You Exist Too Much is a testimony as otherwise. There is nothing more of an attestation to our narratives than an LGBTQ Muslim author with a bisexual Palestinian-American main character." —Zainab Almatwari, Teen Vogue
---
Beach Read
---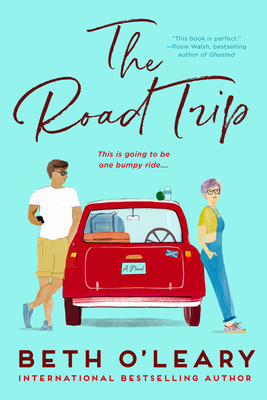 The Road Trip by Beth O'Leary
(could also work for: Romance)
As with her surprise hit, The Flatshare, O'Leary expertly balances humor and heart while introducing a zany cast of 20-somethings… Readers won't want this crazy road trip to end.—Publishers Weekly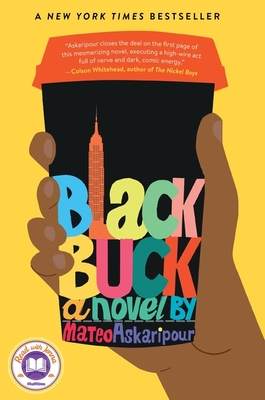 Black Buck by Mateo Askaripour
Truly a page-turner! This is such an immersive read, you may just get sunburnt while you're trying to figure out how it's going to end.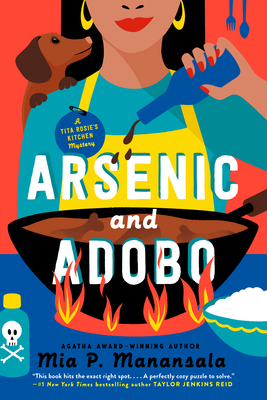 Arsenic and Adobo by Mia P. Manansala
(could also work for: BIPOC Food Writing, Mystery or Crime)
Cozy, humorous foodie mystery featuring Filipino-American culture. — Deborah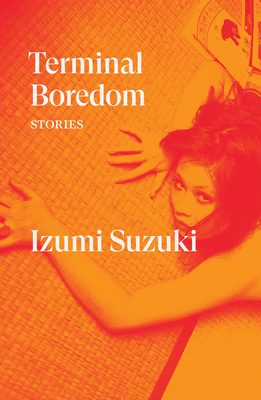 Terminal Boredom by Izumi Suzuki, Polly Barton (Translated by), Sam Bett (Translated by), David Boyd (Translated by), Daniel Joseph (Translated by)
(could also work for: AAPI Author)
Recently translated into English for the first time, Izumi Suzuki's strange and disconnected prose creates a meandering trail of science fiction vignettes with apathetic and drug-addled characters, bored to death with life, or as one teenager addicted to television puts it, "tangled up in fatalistic resignations." The perfect beach read for anyone who really hates the beach and loves Black Mirror. — Sarah C.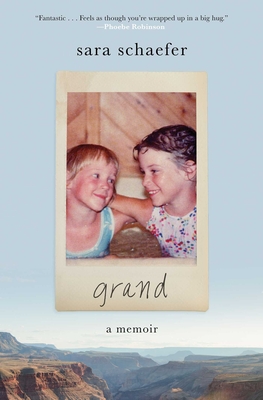 Grand: A Memoir by Sara Schaefer
(could also work for: Made You Laugh)
You have adventure, family drama, laughs! A comedian, upon her fortieth birthday, takes each of her family members on one-on-one vacations and chooses Grand Canyon whitewater rafting for her younger sister. With alternating chapters between treacherous days on the water and divulging her father's scandal that changed everything, it almost reads as fiction.
---
Black Joy
---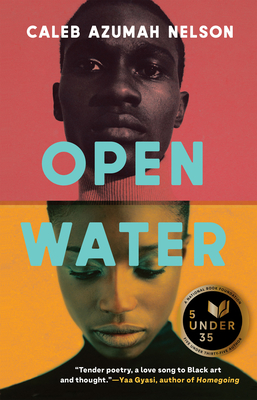 Open Water by Caleb Azumah Nelson
(could also work for: Romance)
An intense relationship between two Black artists in Britain builds to a crescendo, making you reconsider the rules of intimacy and connection. It's palpable and, written in the second person, puts you in the middle of the action.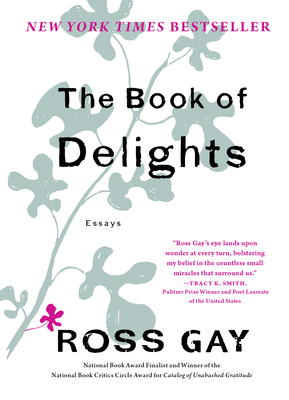 The Book of Delights by Ross Gay
(could also work for: Made You Laugh, SAL Speaker, Small Press)
Gay sets out to write something that delights him every day for a year. In this day and age, we need this kind of positivity! Touching yet simple, this will make you smile.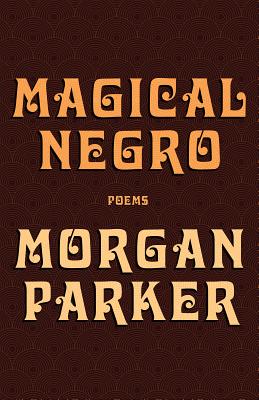 Magical Negro by Morgan Parker
(could also work for: Small Press, Poetry or Essays)
In this poetry collection, with titles like "I Told My Therapist I Tried to Meditate and She Laughed" and "It Was Summer Now and the Colored People Came Out into the Sunshine," Parker is bound to cause some joy. Her voice is wry and edgy, specific and humorous, engaging on every page.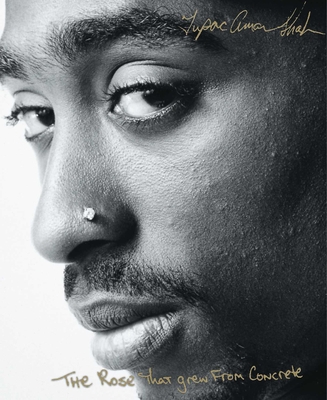 Rose that Grew from Concrete by Tupac Shakur
(could also work for: Poetry or Essays)
Even though he only lived to 25, this does not dwell but rather comes straight from his life. Written in the young rapper's own hand, this collection of poems and lyrics capture his spirit, passion, and ultimate hope.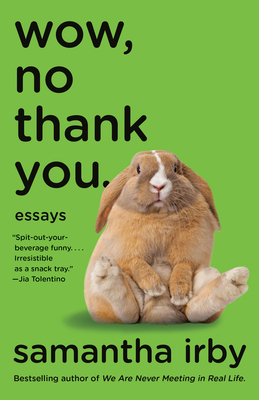 Wow, No Thank You by Samantha Irby
(could also work for: Made You Laugh, QTBIPOC)
"Stay-up-all-night, miss-your-subway-stop, spit-out-your-beverage funny.... irresistible as a snack tray, as intimately pleasurable as an Irish goodbye." —Jia Tolentino, author of Trick Mirror: Reflections on Self-Delusion
---
Activism or Social Justice
---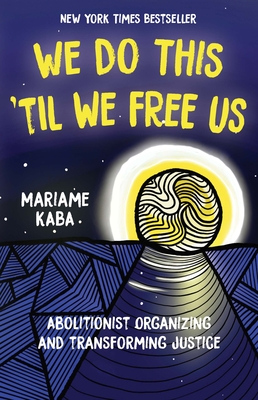 We Do This 'Til We Free Us by Mariame Kaba, Tamara K. Nopper (Editor), Naomi Murakawa (Foreword by)
(could also work for: Small Press)
Abolitionist and activist Mariame Kaba has curated accessible essays about transformative justice and prison abolition. From R. Kelly to killer cops, Kaba explains the principles behind her work and how difficult it can be to break away from the punishment = justice mindset instilled within us. Every essay pushes for difficult conversations to have with yourself, but Kaba is there to remind you that "hope is a discipline", and that the beauty of abolition is held within the possibilities of a future that does not require the harmful relic of the prison industrial complex. — Sarah C.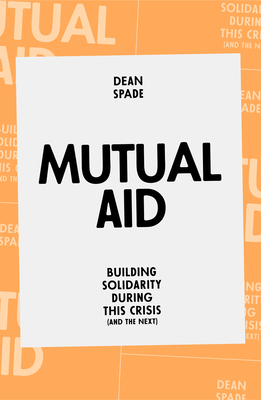 Mutual Aid: Building Solidarity During This Crisis (and the Next) by Dean Spade
"Urgently calling for radical creativity and transformative change, Spade invites readers to think critically about their roles in groups and liberation."—Heather Munao, Booklist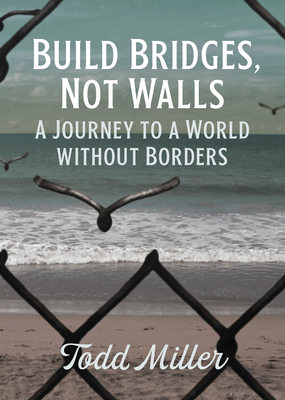 Build Bridges, Not Walls: A Journey to a World Without Borders by Todd Miller
(could also work for: Small Press)
All of Todd Miller's work is essential reading, but Build Bridges, Not Walls is his most compelling, insightful work yet.--Dean Spade, author of Mutual Aid: Building Solidarity During This Crises (And the Next)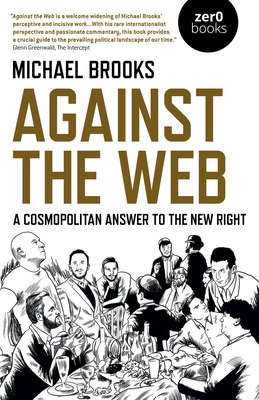 Against the Web: A Cosmopolitan Answer to the New Right by Michael Brooks
A brilliant critique of the Right with very sharp insight on some of the shortcomings of the Left, this book is a must-read. —Ana Kasparian, host and executive producer of The Young Turks
---
Made You Laugh
---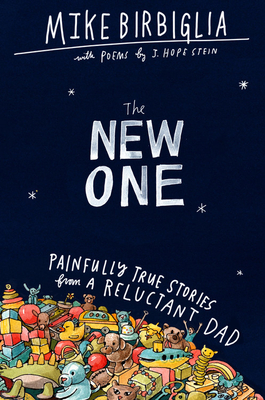 The New One: Painfully True Stories from a Reluctant Dad by Mike Birbiglia, J. Hope Stein (Supplement by)
I am neither a father nor about to become one but this book about a comedian fumbling his way reluctantly through fatherhood was a very enjoyable read. Fans of Birbiglia will recognize his humor and delivery as well as his poignant storytelling as he pairs his experience being a father with his wife's experience of being a mother through her poetry. Great insight into the other side of parenthood we don't see as much that will still have you laughing out loud.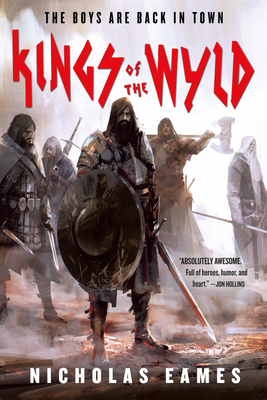 Kings of the Wyld by Nicholas Eames
(could also work for: Speculative Fiction, Series)
This book was a blast, like being part of a D&D campaign if it were co-DM'd by the author Lish McBride and Ben Affleck's character from the movie "Extract". It's just good.— Anje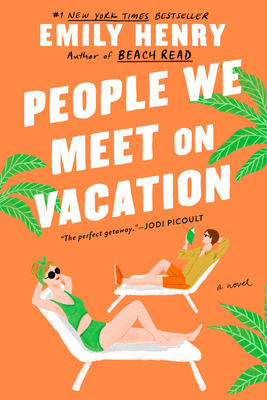 People We Meet on Vacation by Emily Henry
(could also work for: Romance, Beach Read)
Lots of us booksellers are passing this around praising the feel-goodness of Emily Henry's newest romance, distinguishing it as the modern When Harry Met Sally. Alex and Poppy have such a good repertoire; the banter had me actually snorting. Through their summer trips and summer trips of your own, these two will keep you company and keep you laughing.
---
Coming of Age
---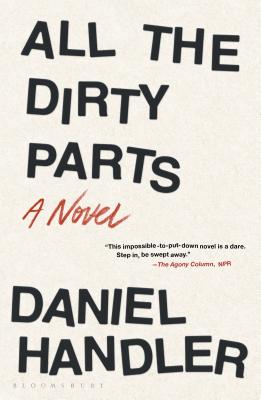 All the Dirty Parts by Daniel Handler
(could also work for: Made You Laugh)
I can't think of anything more amusing (and fascinating!) than diving inside the brain of a seventeen year old male on the cusp of his sexual peak. The title is apt though misleading: our protagonist leads a messy life and nothing about his self-discovery is unpleasant. This coming of age tale might double as your "Laugh Out Loud" square, too! - Danielle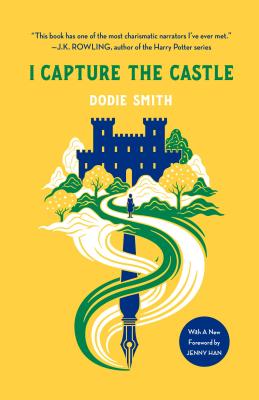 I Capture the Castle by Dodie Smith, Jenny Han (Foreword by)
I'm a sucker for coming-of-age novels, more so when the setting is a crumbling English castle. Cassandra is a witty, observant girl on the cusp of adulthood. Her family is in a perilous financial situation: her father probably isn't writing another groundbreaking novel, her stepmom has retreated to London, and her sister pins their salvation on their new, wealthy American neighbors. A lesser-known work by the author of 101 Dalmatians, suitable for adult and teen readers alike. - Danielle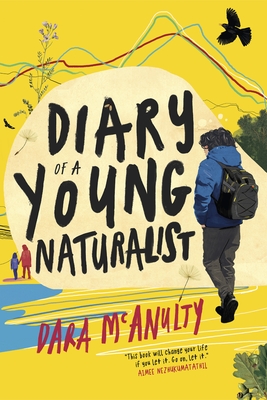 Diary of a Young Naturalist by Dara McAnulty
(could also work for: Cli-fi or Environmental Nonfiction, Small Press)
Dara's is an extraordinary voice and vision: brave, poetic, ethical, lyrical, strong enough to have made him heard and admired from a young age. – Robert Macfarlane, author of The Lost Spells and The Lost Words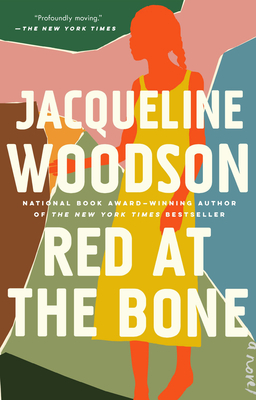 Red at the Bone by Jacqueline Woodson
(could also work for: QTBIPOC, SAL Speaker, Black Joy)
Moving back and forth in time, Woodson beautifully weaves together these characters' growing up moments coming from different social classes all dealing with identity, gentrification, parenthood, and that red-to-the-bone feeling that comes with love.
---
Graphic Novel or Comic
---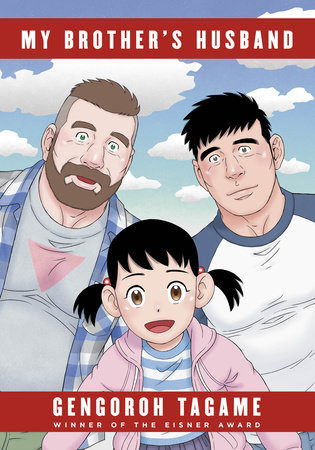 My Brother's Husband by Gengoroh Tagame, Anne Ishii (Translated by)
(could also work for: AAPI Author, Series, QTBIPOC)
I don't do 'cute' and I don't let my books get water damaged. Needless to say my copy of this affecting story about kinship and acceptance is thoroughly dampened with tears. Read it. Now. – Dean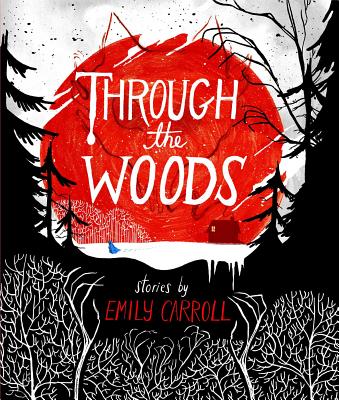 Through the Woods by Emily Carroll, Emily Carroll (Illustrator)
Through the Woods is a triumph, it's gorgeous, soft and bright, and it is dark, earthy and spin-chilling. [Emily Carroll] should be recognized as one of the best graphic storytellers out there. — Kate Beaton, author of HARK! A VAGRANT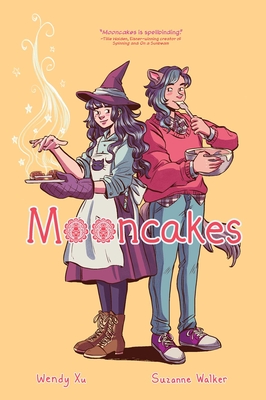 Mooncakes by Suzanne Walker, Wendy Xu (Illustrator)
(could also work for: Romance)
This graphic novel is the joyful fantasy romance we all need right now, and it might just restore your faith in magic. — Charlie Jane Anders, author of All the Birds in the Sky
---
QTBIPOC (Queer, Trans, Black, Indigenous, or Person of Color)
---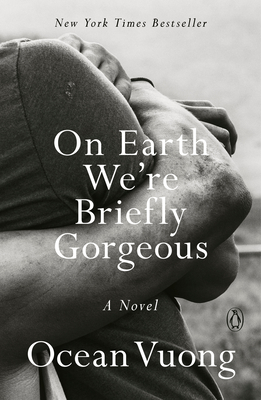 On Earth We're Briefly Gorgeous by Ocean Vuong
(could also work for: AAPI Author, SAL Speaker, Coming of Age)
If, for whatever reason, you haven't read this yet, get it on your bingo card! The language and format will have you underlining pretty much the whole thing and it just came out in paperback so you have no excuses now.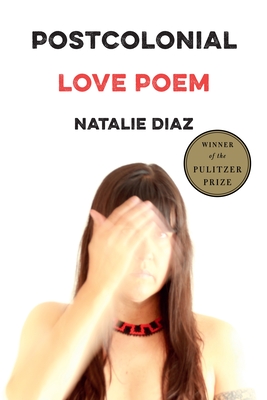 Postcolonial Love Poem by Natalie Diaz
(could also work for: SAL Speaker, Poetry or Essays)
Natalie Diaz just won the Pulitzer Prize in Poetry for this collection! She is a queer Mojave woman enrolled in the Gila River Indian Tribe that explores her identity in these poems as well as her first collection, When My Brother Was an Aztec. With everything that's been taken from Indigenous people, like the title suggests, Diaz chooses love and poems.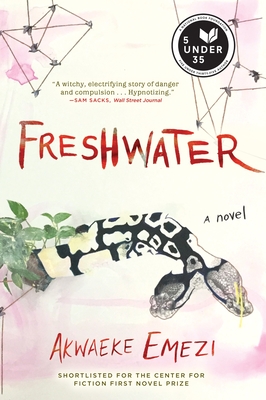 Freshwater by Akwaeke Emezi
(could also work for: QTBIPOC, Small Press, Coming of Age)
This is a startlingly original voice -- one that bridges the gaps between myth and madness. This is a coming of age story told from the inside out. It is raw and reckless but deeply felt. I will not easily forget Ada and her journey. -- Robert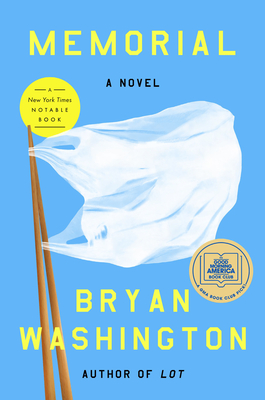 Memorial by Bryan Washington
(could also work for: Beach Read)
This intimate story is about the families we are born into and the families we choose for ourselves. . . . a quiet, sensual exploration of how we decide who we stick around for." —Mashable
Make sure to follow us on Instagram, Twitter, and Facebook for more book-related fun and if you're looking for the audiobook version of any of these titles, you can head to Libro.fm where you can get audiobooks while still supporting Third Place Books!
Edited by Nicole Rader